As I wrote about yesterday, Portland Airport might have the best Priority Pass setup of any airport in the US, as there are four options:
The Alaska Lounge (which sometimes has capacity constraints)
House Spirits Distillery (where you can spend up to $28 per person on liquor tastings)
Capers Cafe Le Bar (where you can spend up to $28 per person on food and drinks)
Capers Market (where you can spend up to $28 per person on food and drinks)
This setup is even better than I had ever anticipated, though I'll cover this in much greater detail in subsequent posts.
While I wrote about my experience visiting these Priority Pass locations upon arrival in Portland, I witnessed something on the way back that I feel like I should bring up, since I think it's a genuine point of confusion for many.
Yesterday afternoon Tiffany, Ford, and I had lunch at Capers Cafe Le Bar before our flight out of Portland. It was interesting to see how everyone around us was there using Priority Pass. Like, everyone. The server was running around like crazy, because it's clear they're staffing based on pre-Priority Pass levels, while presumably Priority Pass has greatly increased the demand for this place, at least during peak times.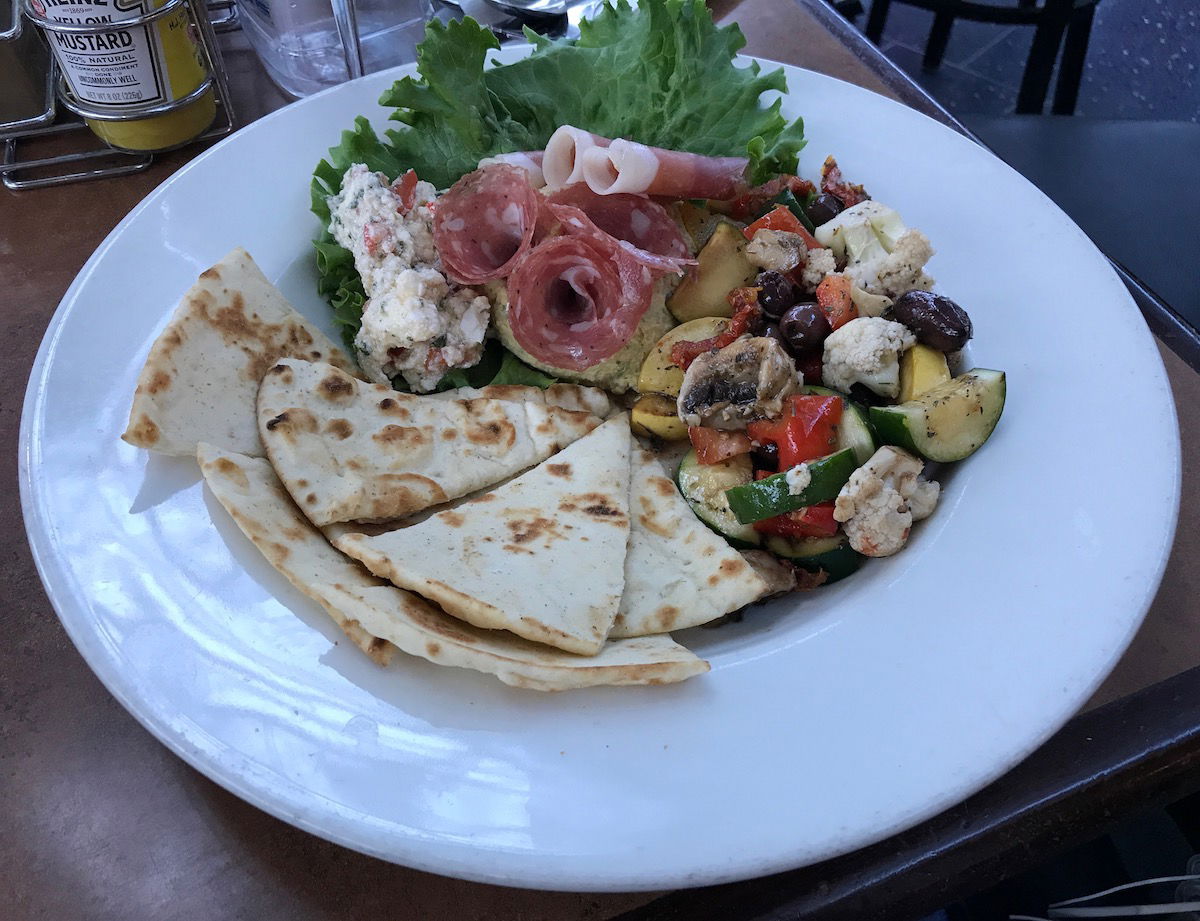 The server seemed well intentioned and friendly, but frustrated (which may seem like a weird vibe to pick-up on). When the check came I said "we have Priority Pass, if that's okay." She sort of let out a quiet sigh, said "oh, you guys too?" and then brought over the Priority Pass machine. I signed, and that covered the entirety of the bill (we had up to $84 to spend).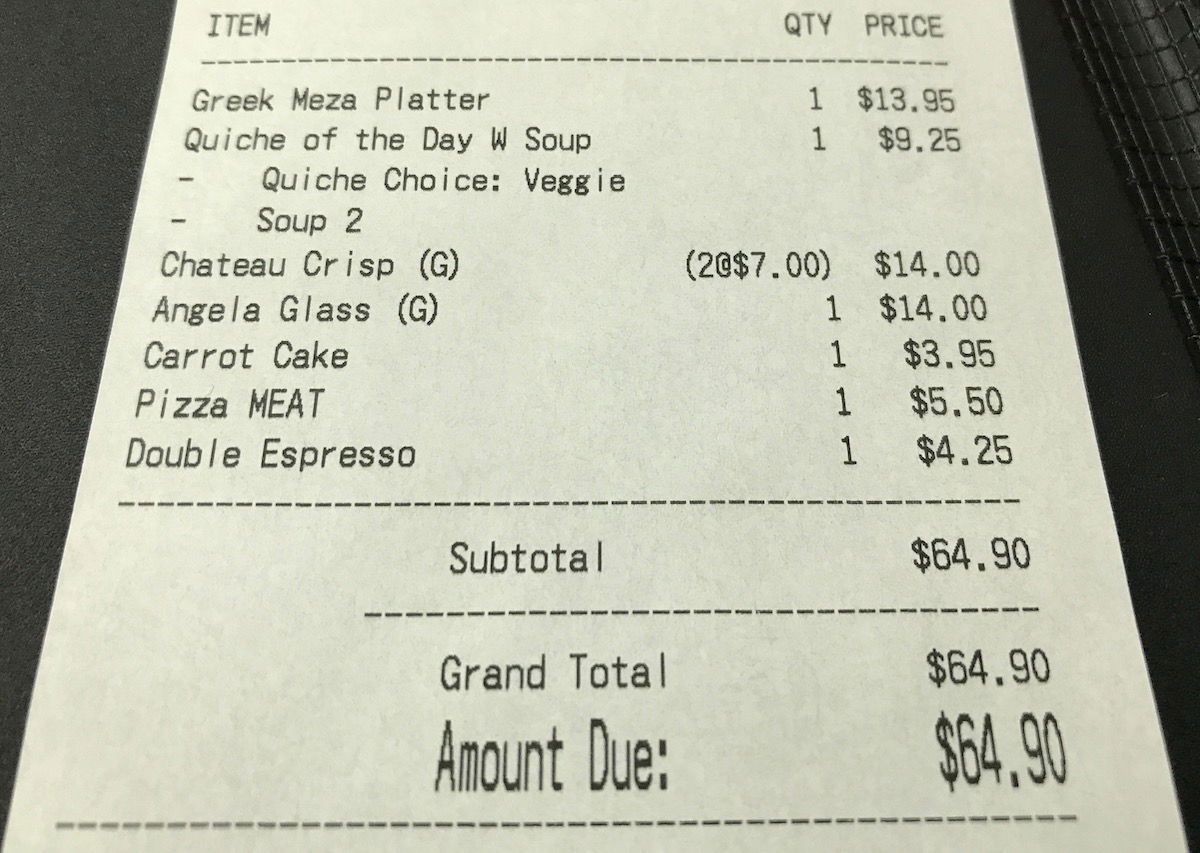 I handed her a $20, and said "can I have a $5 back, please?" She gave me $5, but didn't seem to connect the dots that it was a tip. After a few seconds she said "oh, I'm not used to people tipping on these. Thanks so much… I really appreciate it." So I said "is there a built-in tip when these are used?" She shrugged and said "no."
That really surprised me, and now I totally get how frustrated she must be. I understand this is probably a genuine point of confusion for many, but when you use Priority Pass to access a restaurant, tipping is not included. It's even specifically stated in the terms, where it says "any remaining balance cannot be used towards gratuity."
No matter how you feel about our tipping culture as such, when you're in the US at a sit down restaurant, tipping is expected, because it's how servers make a living. I know some might say "well I don't tip in Priority Pass lounges," and I get that, as it might explain the confusion. But I view this differently here — Priority Pass is simply being used as a payment method for a restaurant. It would be like saying "I don't have to tip because I have a gift card."
Like I said, this stuff can be confusing. For example, at the distillery room I wasn't sure if I should tip or not. Based on Googling, it seems there are conflicting reports about whether or not you should tip at tasting rooms. There's probably no right answer there.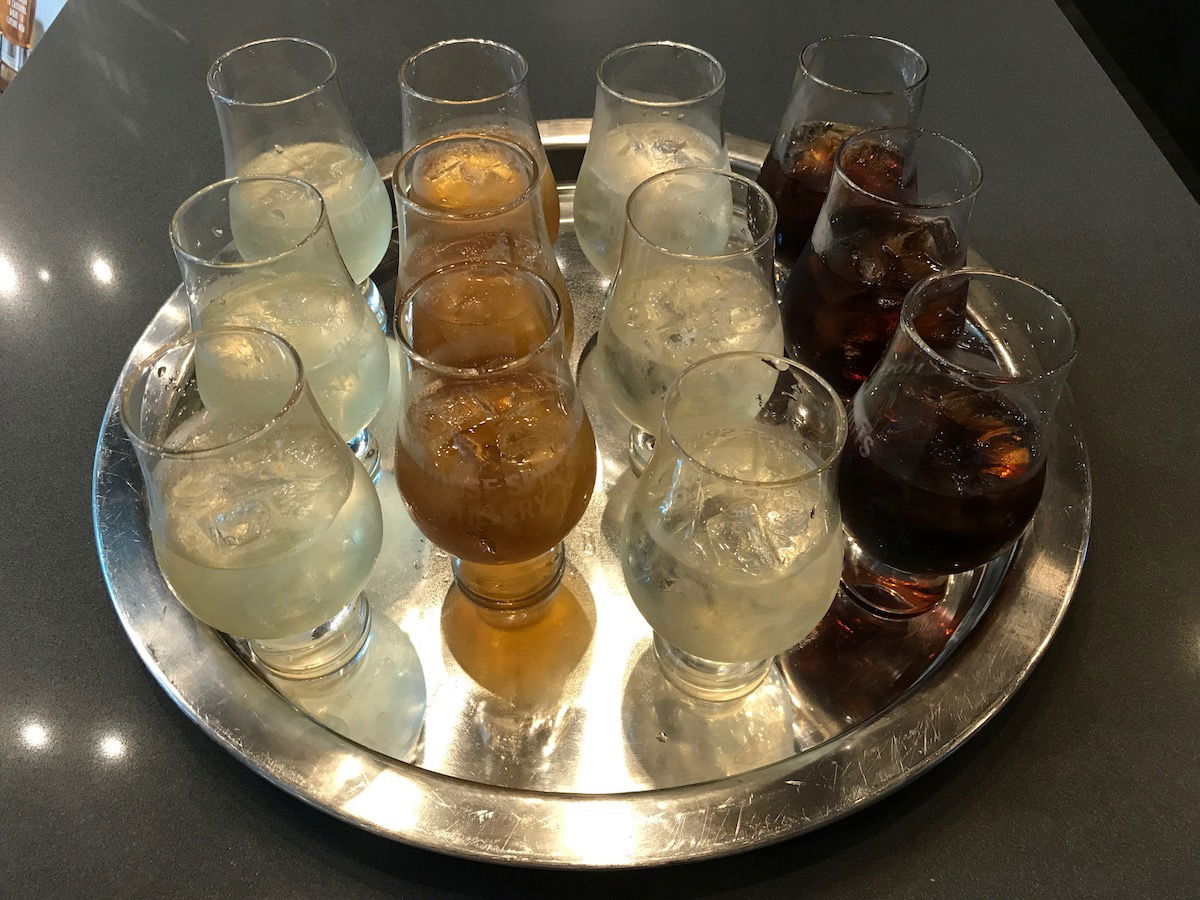 However, for the US Priority Pass sit down restaurants (at Portland Airport and now Denver Airport), tipping is the right thing to do. It's not fair for the restaurants to profit hugely off this, while the servers get screwed.
Arguably the restaurants themselves should come up with a better solution. They're seeing a huge increase in business due to Priority Pass, so it would be nice if they rewarded servers in some real ways for taking care of those guests, assuming many truly aren't tipping. It's unlikely to actually happen, but it sure would be nice.
Anyone see things differently when it comes to tipping when visiting Priority Pass restaurants?