Indianapolis Airport announced today that Delta will be adding year-round flights to Paris Charles de Gaulle as of May 24, 2018, which will be the airport's only transatlantic flight. While Cincinnati, Cleveland, Detroit, and St. Louis benefited from WOW Air's recent midwest expansion, Indianapolis had no such luck.
The flight will be operated by a Boing 767-300, featuring 225 seats, including 25 Delta One seats, 29 Comfort+ seats, and 171 economy seats. It will operate with the following schedule:
DL500 Indianapolis to Paris departing 6:20PM arriving 8:45AM (+1 day)
DL501 Paris to Indianapolis departing 1:15PM arriving 4:35PM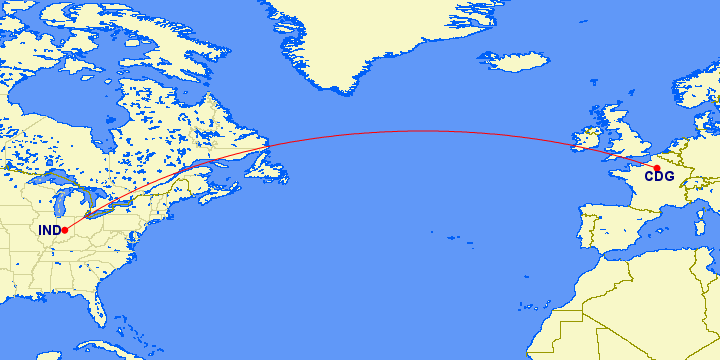 The flight will go on sale as of September 23, 2017, though interesting Delta doesn't reference how many weekly frequencies they'll offer. I suspect that means the flight won't be daily, especially in winter.
Paris is the hub of Delta's joint venture transatlantic partner, Air France, so there will be lots of connection opportunities within Europe for passengers on this flight. It's interesting that Delta chose to operate this flight to Paris rather than Amsterdam, which is KLM's hub.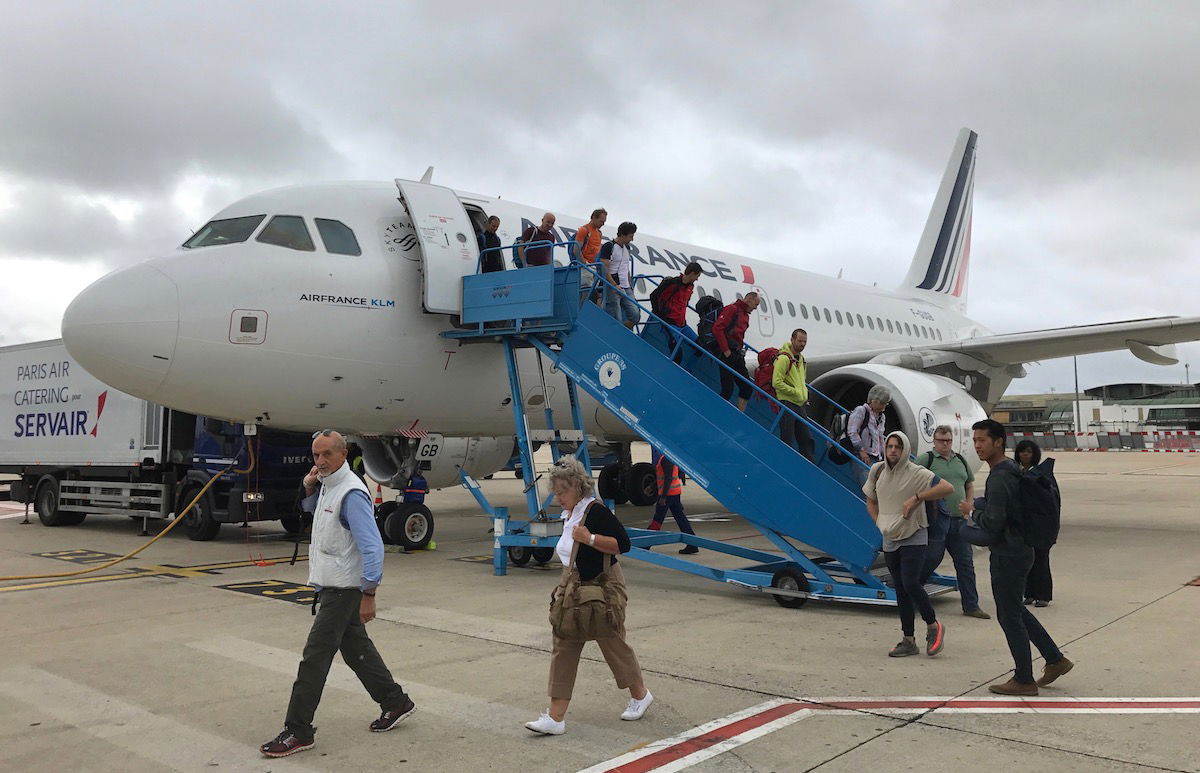 Delta will be canceling their Philadelphia to London flight as of May 24, 2018, so it looks to me like they're replacing one secondary transatlantic route with another (even though the Philadelphia route was operated by a 757).
Inside Indiana Business indicates that this flight will benefit from some subsidies, given that the state, city, and airport have approved $5 million to attract transatlantic flights:
A multi-faceted effort to secure additional nonstop international air service in the state is paying off. Governor Eric Holcomb has announced new Delta Airlines service to Paris from Indianapolis International Airport. Holcomb says the new route is a culmination of years of work by state, city and airport officials that includes $5 million approved by the Indiana General Assembly directed at attracting transatlantic flights.
For an airline that constantly complains about how subsidies of any sort are illegal, they sure don't practice what they preach.
Congrats to Indianapolis on this new transatlantic flight!