I recently posted about how kids in kindergarten to fifth grade can get 16 days of free skiing by signing up for the Epic Schoolkids Colorado Pack offered by Vail Resorts. It's a pretty amazing deal considering that it comes with four days of skiing at each of Vail, Beavercreek, Breckinridge, and Keystone, all top-notch ski resorts.
It's really easy to enroll too. You just have to visit any of the five Colorado Ski and Golf locations or the Boulder Ski Deals store by October 8th. With your kids in tow.
That last line is the catch of course.
While you don't have to actually be a Colorado resident, you and your kids must be present at the time of enrollment since you can't get this deal on the internet or over the phone. I assume that's their way of making this mostly a locals pass, without actually enforcing a residency requirement (as they do with the Epic School Kids Utah Pack). Two years ago, they gave away 30,000 of these passes.
It's easy enough for me to sign my kids up. But it got me to wondering, would it be feasible for a family to make a special trip to Colorado for the sole purpose of enrolling in the program?
To simplify this analysis somewhat, I'm going to make a few assumptions. First, let's say the family has three kids between kindergarten and fifth grade. (In a few years, that will be me!) Then let's assume they live in Los Angeles, mostly because they need to be from somewhere. (Don't worry, I'll check some prices for other cities too.) And finally, let's assume that the family was already planning to ski Colorado at Vail Resorts. That way we don't have to consider the cost of the flights for the actual ski trip, since they were going to happen anyway, whether they do this deal or not.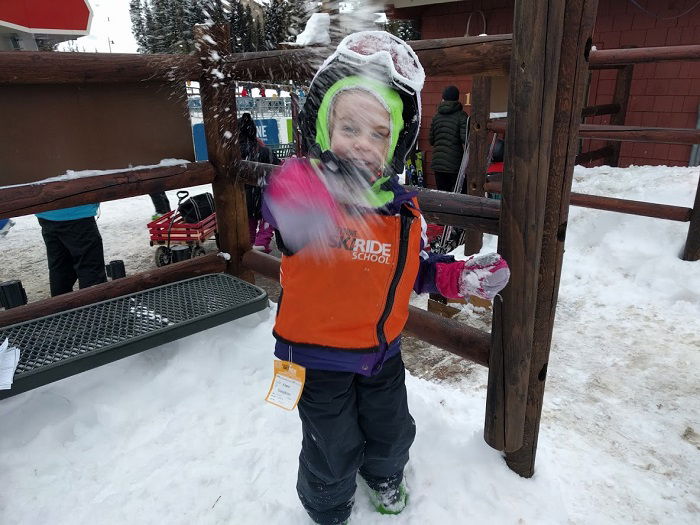 My daughter on her first day of skiing
Planning a day trip to Colorado
The key to doing the Epic Schoolkids deal is that you need to be in Colorado at some point prior to October 8th. That way you can get your kids to one of the six stores that sell the Epic pass. If you're lucky enough to live within driving distance of Denver (or Colorado Springs, since one of the stores is there), that's great, but for most families I imagine that flying is the only really viable option.
To minimize costs, let's plan on flying in and out of Denver on the same day. That means we need sufficient time on the ground to pick up a rental car, drive to the store, enroll in the program, drive back, drop off the car, clear security, and board our flight home.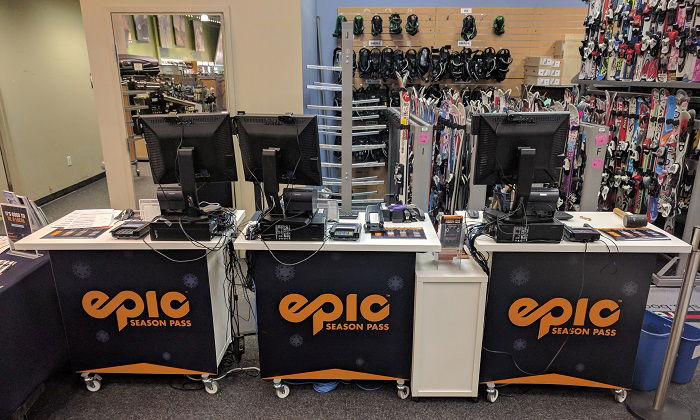 Epic season pass desk at Colorado Ski and Golf
Luckily, there is a Colorado Ski and Golf location in Aurora, only about thirty minutes from the airport. But even so, we probably need a minimum of 3-4 hours on the ground in Denver.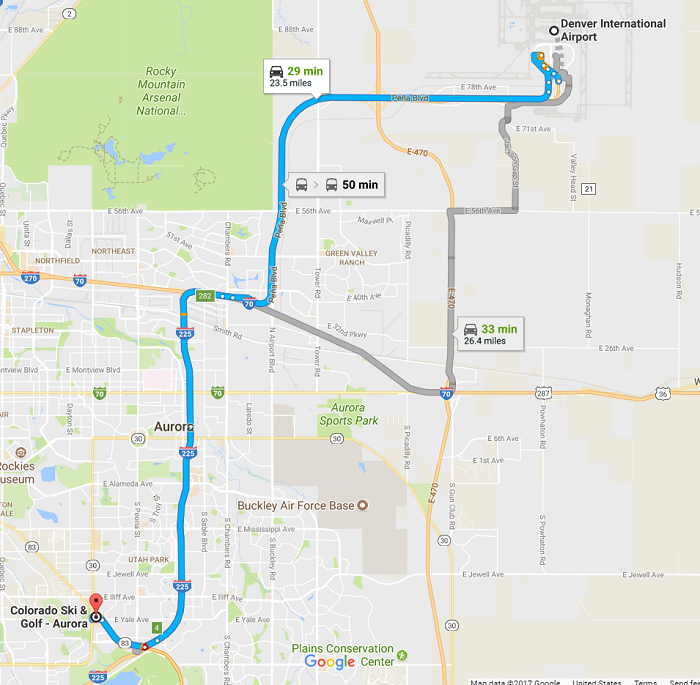 The nearest Colorado Ski and Golf to the Denver Airport is in Aurora
I used Google Flights to quickly scan the options for flying from Los Angeles to Denver and back.
At the time of my search, the cheapest seemed to be Spirit at $87, though of course you can buy that ticket cheaper — probably for about $49 — at the airport. Since we're bringing the family, the savings could be significant.
So instead of $87 per person, let's assume we actually buy them at the airport for $49.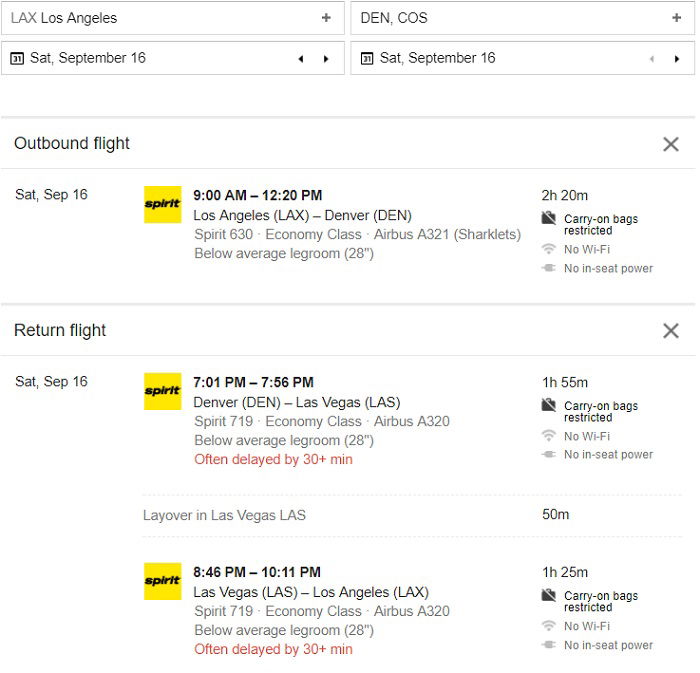 One day trip from Los Angeles to Denver and back for $87 (or $49 if bought at the airport)
This would give us almost 7 hours on the ground, which should be more than enough time. There was also a non-stop flight available for the return, but it departed at 3:15 pm which seemed to be cutting it a little close.
Next we need a rental car. Although there is light rail from the airport now, it'll be easier to rent a car. And it's probably faster too.
Orbitz says we can get a car for the day for about $35 from one of the cheaper places. Of course, you might also want to take advantage of the One, Two, Free promotion from National to get yourself halfway to a free rental car day. But for now, let's assume it costs $35 to rent a car for the day.

Total cost for a family of four to get the Epic Schoolkids Colorado Pack
The cost to fly from Los Angeles to Denver for the day is $49 per person, assuming that you buy the Spirit tickets at the airport. Given that only one parent really needs to be there, let's further assume that one parent brings the kids on their own. Since it's just a day trip, I'm going to assume that they can avoid paying for bags and that they also choose not to pay for seats. Or snacks. Or anything else.
That means one parent and the three kids can fly for about $200 total.
Now let's add $40 for the cost of the rental car and a couple gallons of gas. Now we're up to $240. Of course they probably paid for parking at the Los Angeles airport, so let's throw in another $10, bringing the total to $250.
Is it worth it?
The family in our example was able to get the Epic Schoolkids Colorado Pack for each of their three kids for a total of $250. That means they paid about $85 for each pass.
Given that a child's lift ticket at any of those resorts costs about that, it seems like the Colorado Pack will pay for itself if we use it just once. That's pretty good. But if we manage to use all 16 days, the kids will have effectively skied for about $5 per day at Vail, Breckinridge, Beavercreek, and Keystone.
Now some will say, but you haven't factored in the value of your time!
Right, I haven't. And that's because this is quality time with your kids. The alternative, at least for me, would probably be taking them to the park or something. My point is, you weren't going to be doing something productive — or relaxing — with this time anyway. You've got the kids, now go do something fun. Like flying to Denver for the day. I can't think of anything better to do with my kids, actually.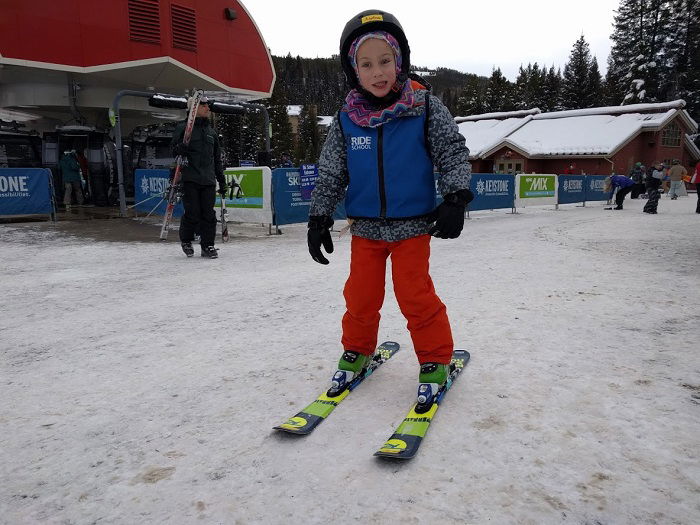 My son on his first day of skiing
What if I only have one kid?
The economics aren't quite as favorable if you only have one child because the cost of the parent's airfare and rental car is no longer spread across multiple kids. In the example above, the total cost for dad and one kid to do this trip would be $140. So that's what you would be effectively paying for the pass. Still a pretty good deal.
But this is one of the cases where there are economies of scale.
But I don't live in Los Angeles
Well, I'd say lucky you. (Sorry, Angelenos)
But seriously, that's fine. There are plenty of great deals to Denver from many parts of the country. I went ahead and took a quick glance at a variety of other cities. Note that I only considered Saturday and Sunday flight options given school schedules and all. I'd suggest using Google Flights to check fares from your hometown. But here are a few options that were available at the time I wrote this post:
San Francisco – Denver for $137 on September 23 (United)
Phoenix – Denver for $99 on September 9 (United)
Chicago – Denver for $99 on September 23 (United)
Detroit – Denver for $85 on September 16 (Spirit)
Las Vegas – Denver for $83 on September 16 (Spirit)
Again, the Spirit prices are the online price. But you can likely save $38 on each Spirit ticket by buying them at the airport.
Since you'll be flying with at least one child, don't forget to explore companion ticket discounts. I love the Ritz-Carlton card by Chase because I can save $100 on a companion ticket. The Southwest Companion Pass would also be helpful in this case.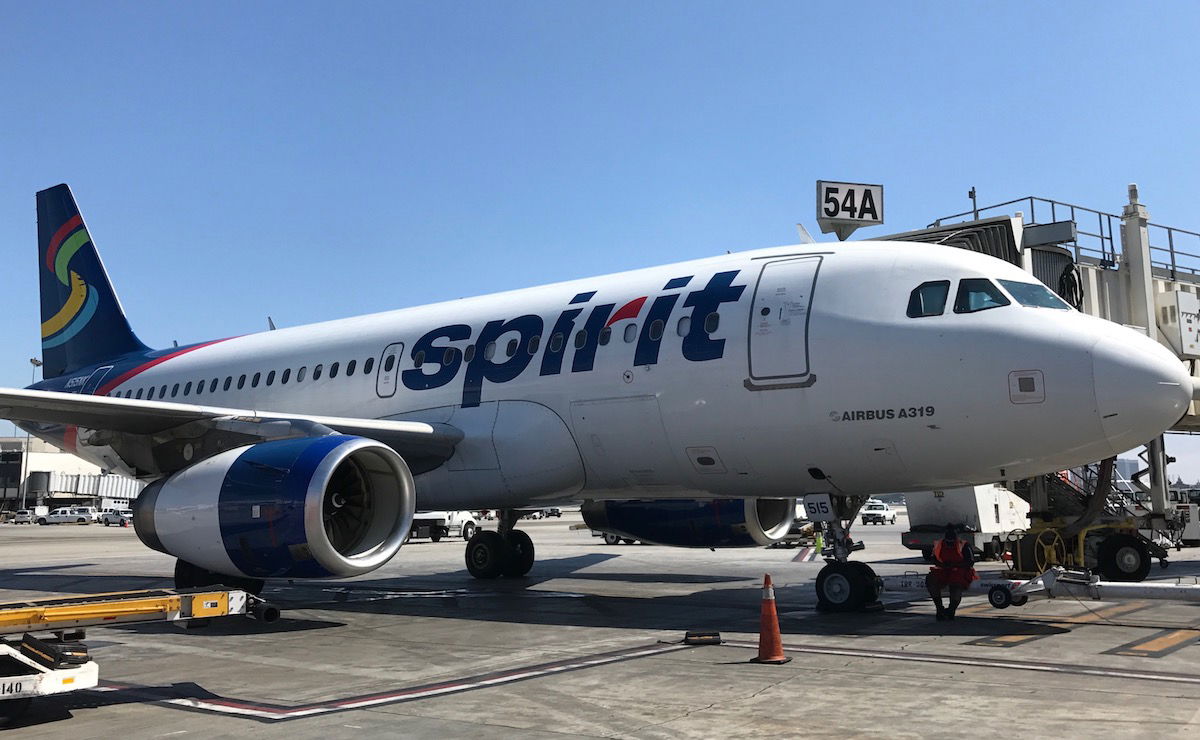 Bottom line
The Epic Schoolkids Colorado Pack is an awesome deal for kids in kindergarten through fifth grade, since it offers 16 days of skiing at some of the top resorts in Colorado.
Although the pass is clearly targeted at locals, there's no actual residency requirement. You just have to signup in store, with your kids present, by October 8th.
For those that can find cheap enough tickets, I think it could actually make sense to plan a one day adventure to Colorado to sign up for the program. Depending on where you live, and how many kids you have, it might end up costing less than $100 per kid to get the pack, which seems pretty good.
And at least in my case, there's never a wrong reason to go fly. It'll be an adventure.
Would you consider flying your kids to Denver for the day just to sign up for an Epic Schoolkids Colorado Pack?