Unfortunately I haven't had much exciting international travel the past couple of weeks, but that presents a good opportunity to catch up on trip reports. I'm getting married at the end of the month, and the things leading up to that can be pretty time consuming. Who knew? 😉
On the plus side, I'll be heading to Milan, Minsk, and Whitehorse in the coming week, on Air Italy and Condor, so I'm looking forward to that. I'm also planning some review trips for later in the year.
On the points & travel front, this week we saw some excitement with Marriott lifetime nights, LifeMiles introduced a great new promotion for OMAAT readers, we saw several new Amex Offers for hotel stays, Lufthansa introduced a new lounge concept, Hong Kong Airlines debuted their new business class, and more.
I hope everyone has a great rest of the weekend!
Featured Stories
Oh Marriott, Marriott, Marriott…
Marriott never publicly disclosed how lifetime status would be combined. Marriott always counted credit card nights towards lifetime status, while Starwood historically didn't, and my guess is that they were including credit card nights from both programs, which isn't unreasonable. Actually, I think it's only fair that if they count Marriott credit card nights then they should count Starwood credit card nights as well.
Well, overnight it would appear that Marriott has adjusted down the lifetime nights for many members.
---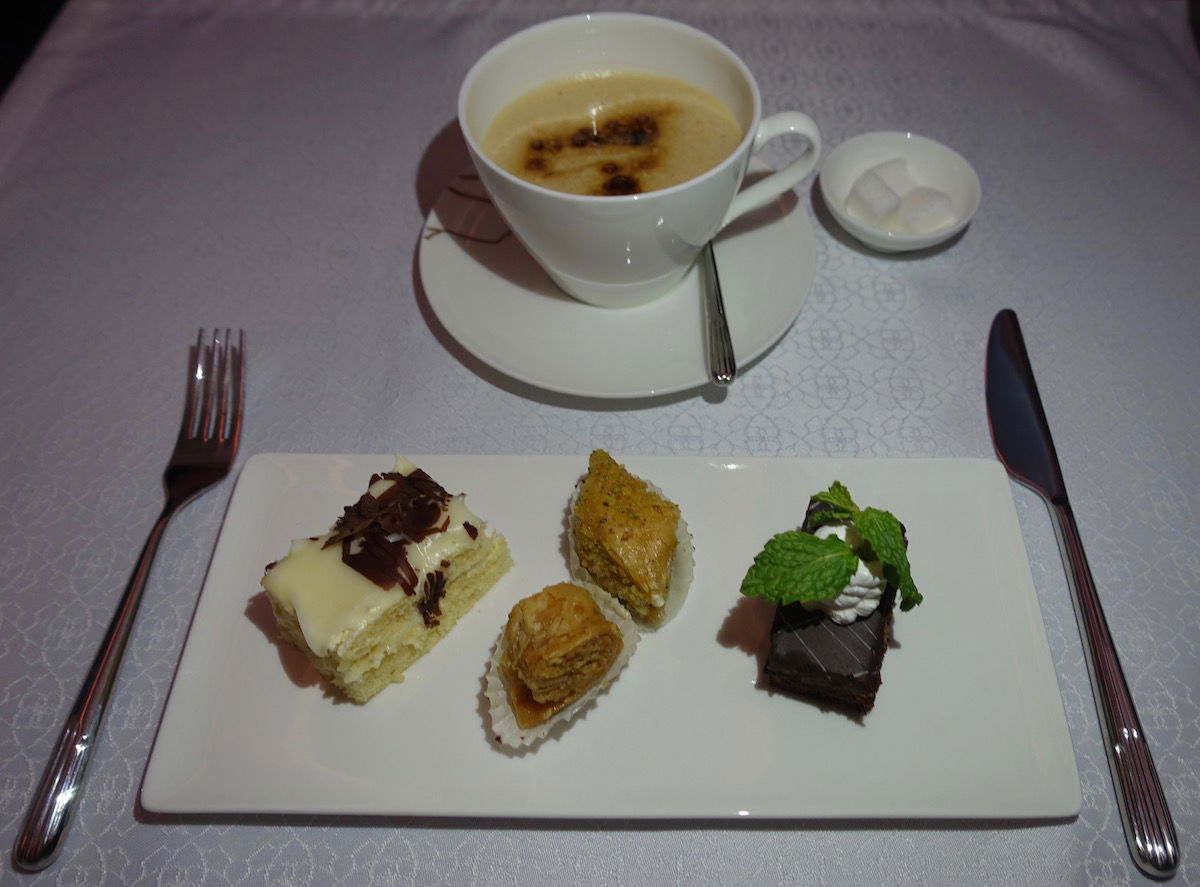 The first thing I noticed was the new plane smell. This was the plane's first commercial flight, as it had just flown from the US to Muscat a couple of days prior, and had sat on the ground since.
This was Oman Air's first 787 featuring a first class cabin. Oman Air's other 787-9s have 30 business class seats, including four rows between doors one and two, and one row behind door two.
This version of Oman Air's 787-9 had a total of eight first class seats and 24 business class seats — between doors one and two are two rows of first class and two rows of business class, and then there are two further rows of business class behind door two.
---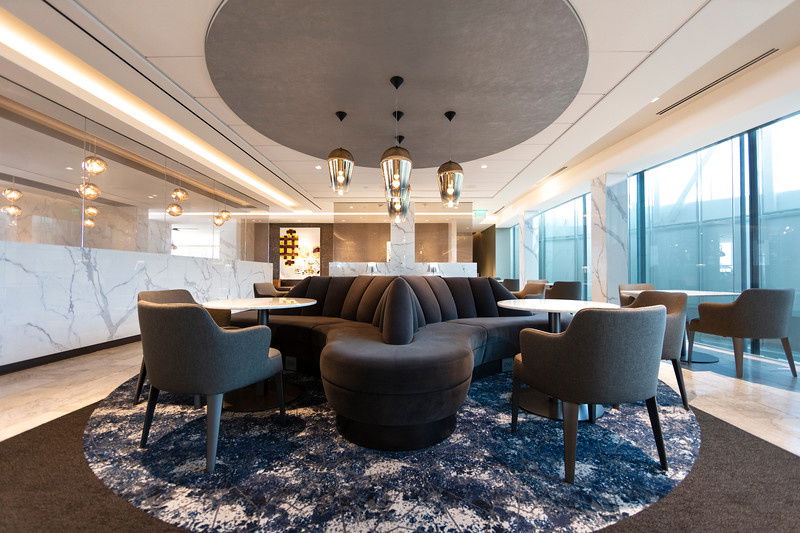 For the past week, the LifeMiles program has been offering a bonus on purchased miles. Their publicly available promotion offers up to a 125% bonus when you buy miles.
I'm happy to share that LifeMiles is once again offering a special increased bonuson purchased LifeMiles for readers of OMAAT. At each of the levels, OMAAT readers will receive an additional 15% bonus, meaning you can earn up to a 140% bonus on purchased miles.
You have to wait 24 hours from the time you register until you buy miles through the offer to get the better bonus. You should see the better bonus reflected on the purchase page once you're eligible (only buy miles once you see the price you want).
---

TIPS: Earning Miles & Promos
Targeted Amex Platinum CardMatch Offer Still Available
Marriott Offering Free Night After Two Stays For New Members
IHG Is Offering Double Points (And More) This Fall
Earn 10 Lufthansa Miles Per Dollar Spent With Blacklane
Earn 2,500 Bonus Aeroplan Miles Per Radisson Stay
Denied For A Credit Card As A College Student?
Excellent Garuda Indonesia Business Class Fares From Hong Kong To Australia
Great New Amex Offer For Crowne Plaza Stays
Free Delta SkyMiles For Seahawks Fans
New Amex Offer For Hampton Inn & Hilton Garden Inn
The Best Credit Card Duo For Maximizing Your Points
Earn An Easy $50 Plus Free Credit Card Points
New Amex Offer For InterContinental Stays
Special LifeMiles Promo For OMAAT Readers – Buy Miles For 1.375 Cents Each!
5 Chase Cards Not Subject To 5/24 (2018 Edition)
The World of Hyatt Credit Card $15K First Year Sweet Spot
Why You Shouldn't Upgrade To The IHG Premier Card
Tips For Using Credit And Debit Cards In Foreign Currencies
Is The Delta Amex Companion Certificate Worth It?
World of Hyatt Credit Card: Calendar Year Vs. Anniversary Year
The Two Best Business Credit Card Duos
Best Credit Cards For Uber Rides
TRICKS: Redeeming Miles
Shangri-La Offering Up To 40% Off Award Redemptions
What's The Best Credit Card For Domestic Flights?
Best Ways To Use Chase Ultimate Rewards Points To Fly To The Caribbean, Central America And Mexico [2018]
Transfer Amex Points To Cathay Pacific With Up To A 30% Bonus
TRAVEL With Ben (Lucky)
Why Singapore Airlines Isn't Featured In "Crazy Rich Asians"
Perfecting My Rossiya Vladivostok Adventure
Register For The 2018 Chicago Seminars
These Are The 4 Credit Cards I Use Most
The Country, Airline, And Hotel I'm Most Anxiously Awaiting
REVIEWS & Trip Reports
Review: Oman Air First Class Service By Design
Review: Oman Air First Class 787 Muscat To London
Review: Air Belgium Lounge Charleroi Airport
Review: Air Belgium Business Class A340 Charleroi To Hong Kong
Review: SkyTeam Lounge Hong Kong Airport
Review: Korean Air First Class A330 Hong Kong To Incheon
Review: Korean Air First Class Lounge Incheon Airport
NEWS & Updates
Alaska Airlines Updates Policy On Emotional Support Animals (Again)
Thai Airways Is Reducing Flights To Australia
Osaka Kansai Airport Has Been Flooded And Closed By A Typhoon
British Airways Improving Club Europe Catering
Heathrow Is Now Selling Fast Track Security Passes – But Is It Worth It?
Lufthansa's Munich "Delights To Go" Lounge Is Now Open
WOW Air Launching Flights To Orlando As Of December 2018
Hong Kong Airlines Debuts New A350 Business Class
Marriott Updates Platinum Suite Upgrade Terms
Helsinki Airport Gets A Priority Pass Restaurant
Not Cool: Marriott Adjusts Lifetime Nights Retroactively
Hainan Wants To Fly Between LAX & Xi'an
Aeromexico Fires Pilots Involved In Accident (But Not Due To Pilot Error)
American Airlines Adds Steaming Live TV On Domestic Flights
Watch The World's First Film Made By An Airline & Airport
OMG: American Airlines Serving Krug Champagne In Lounges
The Surprising Country With The Most Female Pilots
Emirates Wants To Add US Routes, Including To Secondary Cities
---
I hope everyone has a great rest of the weekend!