Last week I wrote about how Garuda Indonesia is discontinuing its flights to London.
This was particularly notable as it would mean their fantastic first class service would not be available to a second European destination. But Garuda still operates excellent two class flights to many destinations in Asia and Australia.
Hong Kong to Sydney
Right now there are excellent fares from Hong Kong to Sydney, return in Garuda Indonesia business class for as low as $1,125 per person, available on most days between now and the end of December.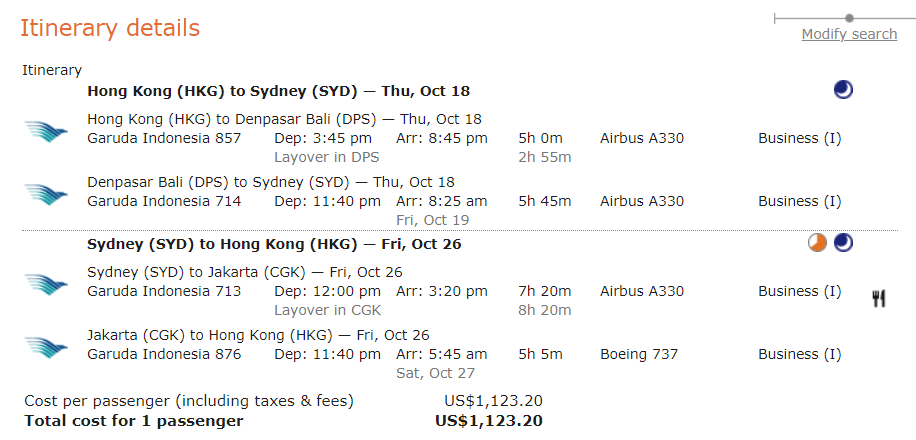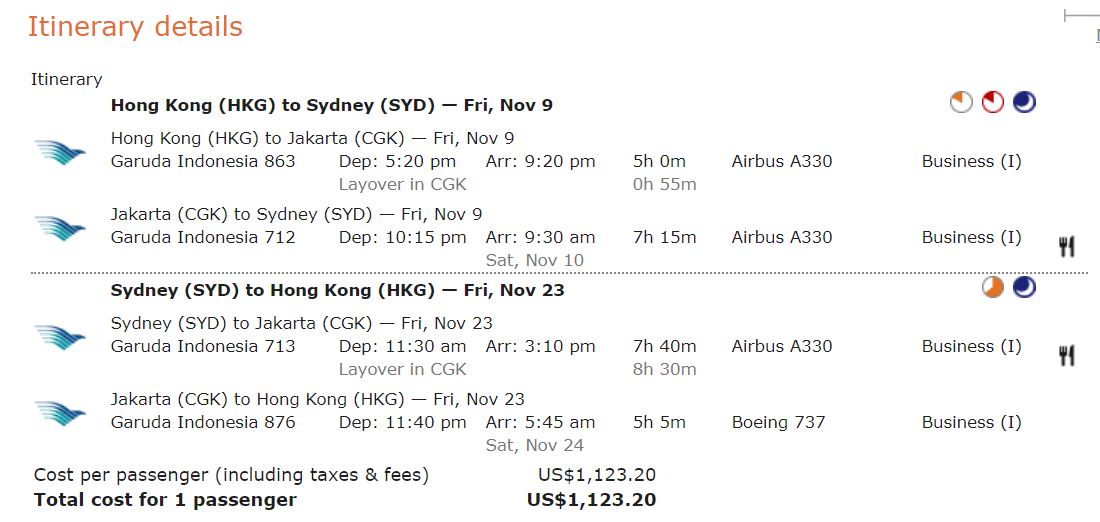 You can choose to fly via either Jakarta, or Bali, but some things to note:
One of the two daily Hong Kong to Jakarta flights is operated by a 737 with recliner seating, while the Hong Kong to Bali flights (and the other Hong Kong to Jakarta frequency) are operated by an A330 with fully-flat seats.
You can fly to Sydney via Jakarta in both directions, or Bali there and Jakarta back, but I can't see any cheap fares allowing flights via Bali for the return.
Although flying from Sydney via Bali for the return is a shorter connection, it is doubling the price on some itineraries, so your best bet is to book Jakarta for the return and just deal with the 737 overnight flight.
Hong Kong to Melbourne
I can also see flights from Hong Kong to Melbourne for a similar return price, which allows a Bali transit in each direction, so you will have A330 flights the entire journey.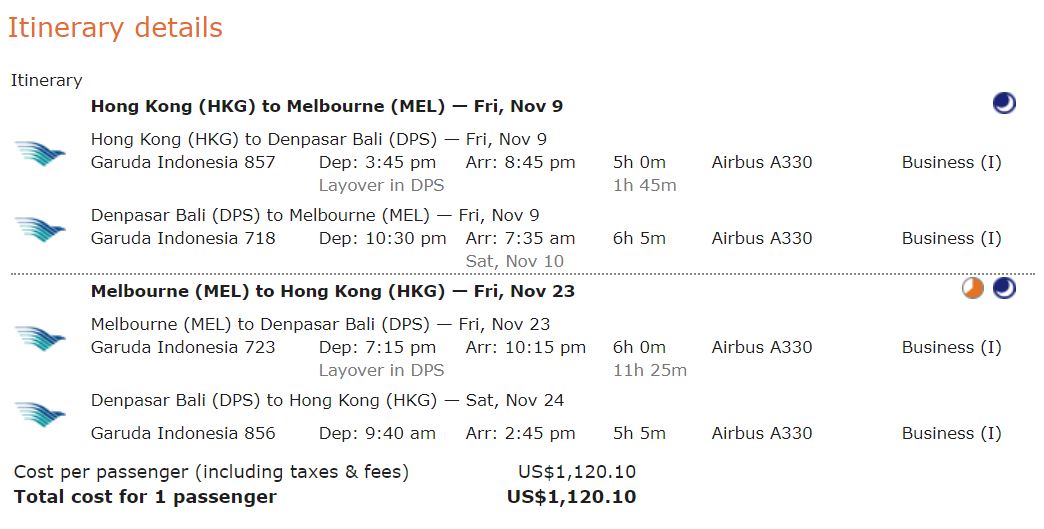 You could also book via Jakarta noting the caveats above.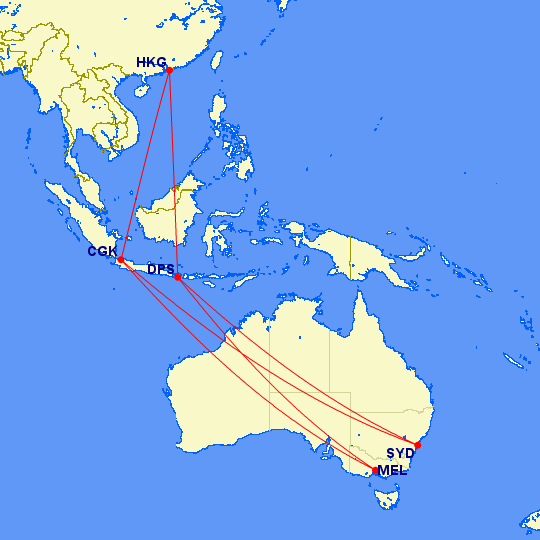 Unfortunately, as with most deals to Australia, it is not available in reverse (Australia to Hong Kong).
Garuda Indonesia has three different business class products on its various A330 aircraft, both 1-2-1 fully flat seats as well as 2-2-2 seats that are either fully-flat, or with a 165 degree recline. The Sydney, Melbourne and Hong Kong routes seem to feature a mixture of both aircraft.
Even the angled-flat seats appear to be very close to flat, and seem like a similar seat to Qatars (non QSuite) 777-300ER business class seat that still exists on most of its 777s.
Here is an image of the 1-2-1 A330 seating.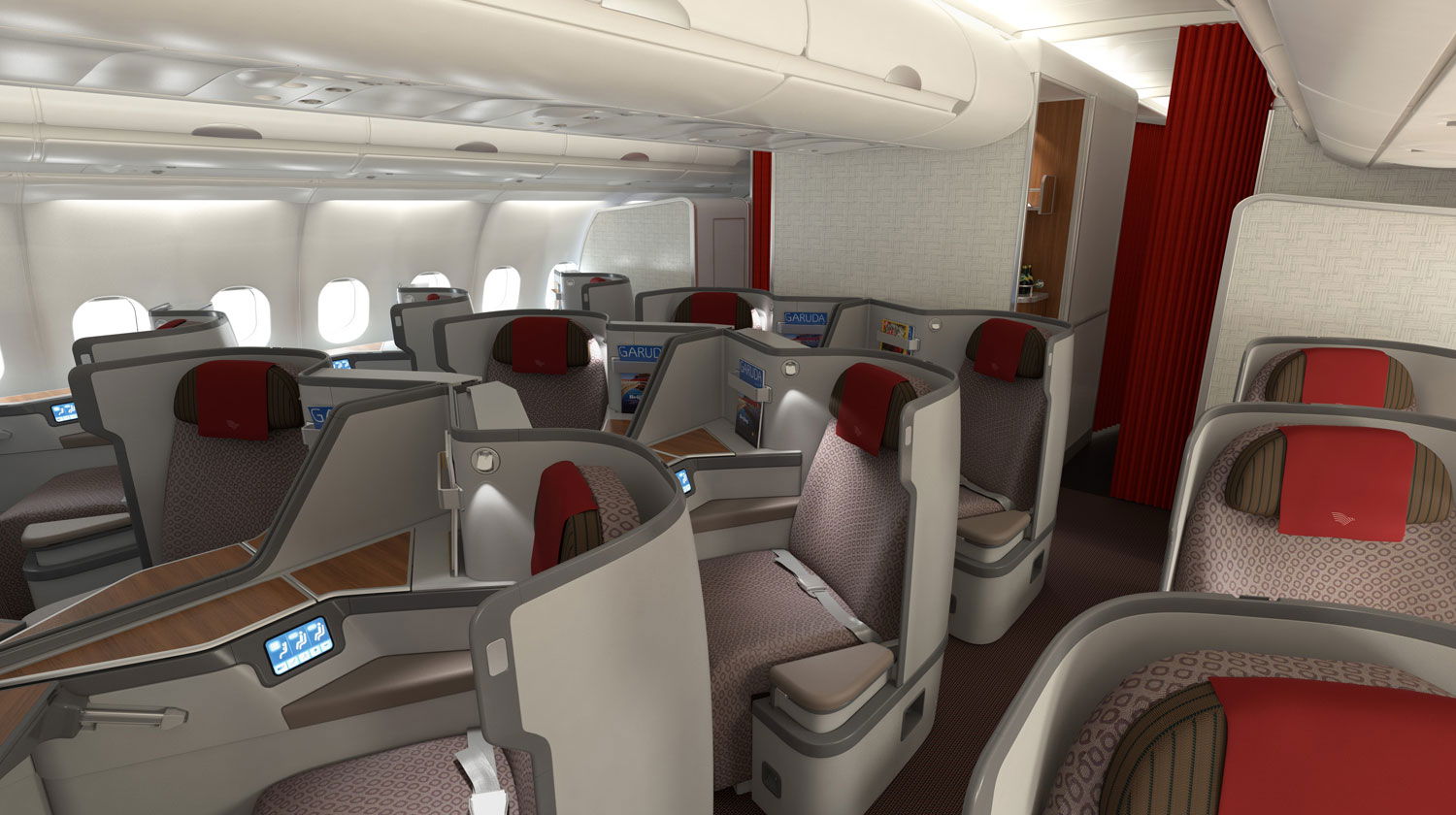 And here is an image of the 2-2-2 A330 seating.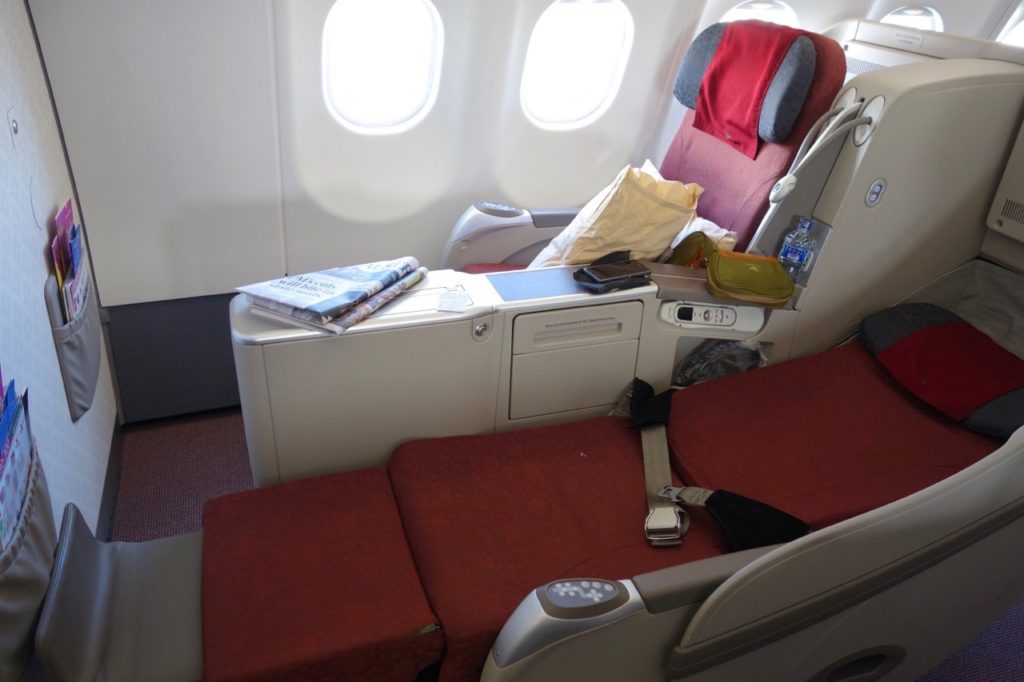 Garuda is a member of SkyTeam so you may wish to credit these flights to Delta SkyMiles (where you will receive around 10,000 redeemable miles as a base member), or Air France/KLM Flying Blue, Korean Air SkyPass, or even Etihad Guest, where you will receive around 13,000 redeemable miles as a base member.
Bottom line
I know Garuda Indonesia is a divisive airline because of their history.
But they have undeniably improved both their hard and soft products out of sight. This is a great opportunity to fly a fantastic product between two major cities with some great availability.
Are you taking advantage of this great fare?
(Tip of the hat to FlyerTalk)