We've seen an incredible amount of growth when it comes to aviation in China, and in particular we've seen huge expansion when it comes to longhaul international flights being operated by mainland Chinese carriers.
This has included a lot of routes that may seem "random," though this is due to China's aviation policy. Since 2009 China has had a "one route, one Chinese airline policy," and with this, only one Chinese airline can operate each longhaul route. There are a few markets where there are exceptions (like Shanghai to Frankfurt), but in a vast majority of longhaul markets that policy exists.
Last I heard this policy is being partly scaled back as of October 1, 2018. For countries with at least a partial open skies agreement (including the US), the policy will be abolished completely, while other longhaul destinations will still have some restrictions.
So the number of nonstop routes between the US and China has increased greatly, and there's no airport where that's more visible than LAX. As of now there are planned nonstop flights from LAX to 13 cities in mainland China. You can now add yet another destination to that list, if Hainan's request with the DOT is granted (I see no reason it wouldn't be).
Hainan Airlines has filed with the DOT requesting permission to operate 2x weekly nonstop flights between Xi'an and Los Angeles. The airline proposes launching the flight as of December 6, 2018, on Mondays and Thursdays. Hainan intends to use a Boeing 787-9 for the route.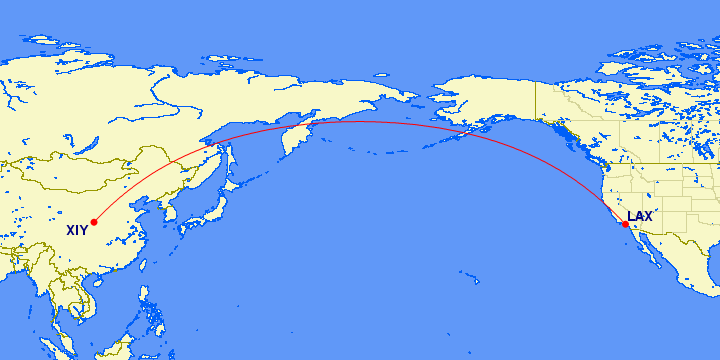 Since the route hasn't yet been approved, the airline hasn't yet published a schedule for the ~6,825 mile journey.
Hainan has two 787-9s configurations. One configuration has fully flat business class seats in a 2-2-2 configuration, similar to what I flew between Los Angeles and Changsha a couple of years ago.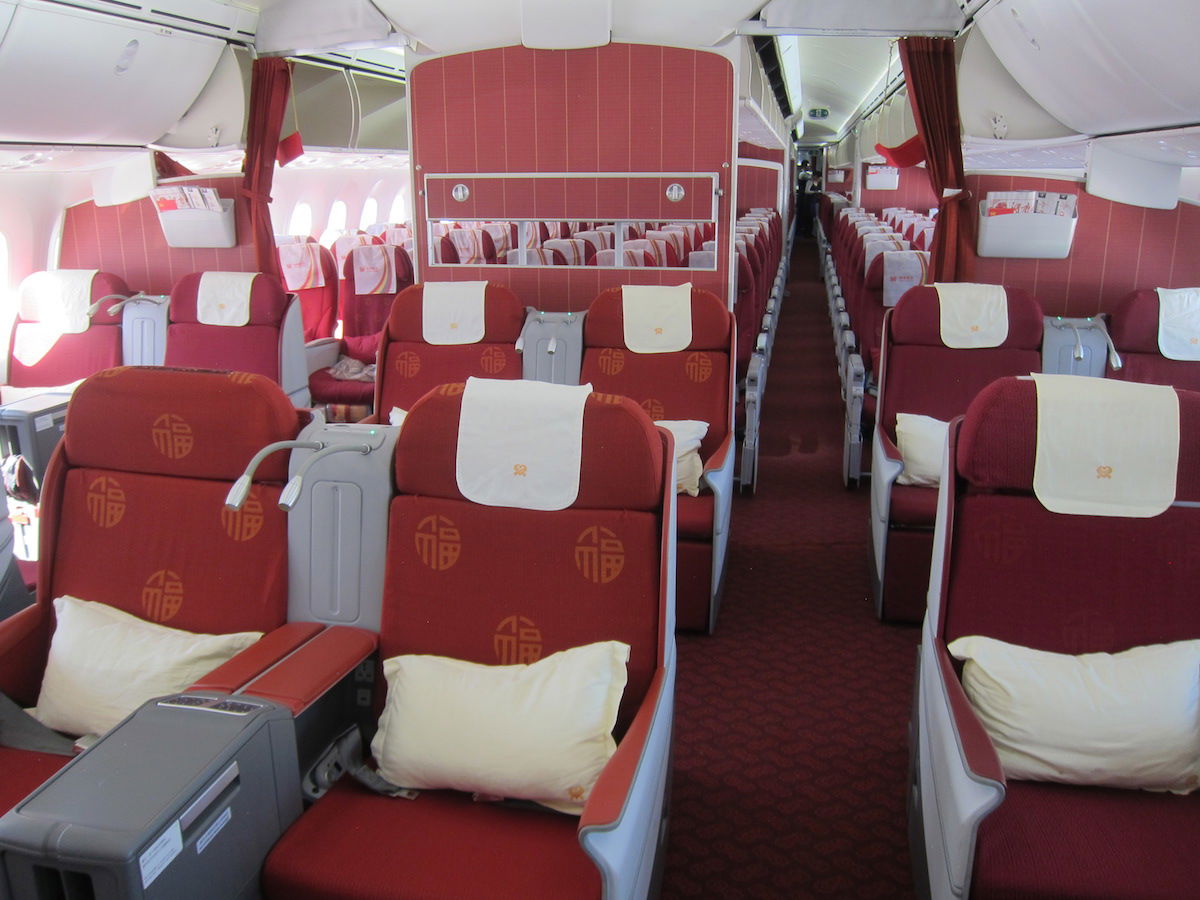 They also have a newer business class product, featuring reverse herringbone seats in business class.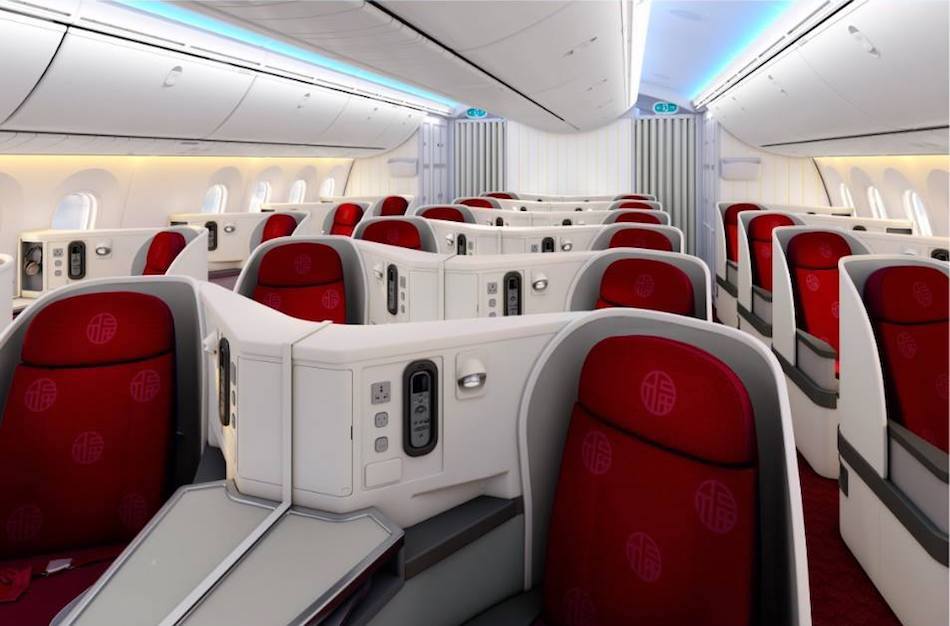 It's not yet known which configuration they'd use for this route.
This route signifies the 14th nonstop flight between LAX and mainland China, as we have the following destinations from Chinese carriers:
Air China — Beijing, Shenzhen
China Eastern — Nanjing, Shanghai
China Southern — Guangzhou, Shenyang
Hainan Airlines — Changsha, Chengdu, Chongqing, Xi'an (if approved)
Sichuan Airlines — Hangzhou, Jinan
Xiamen Air — Qingdao, Xiamen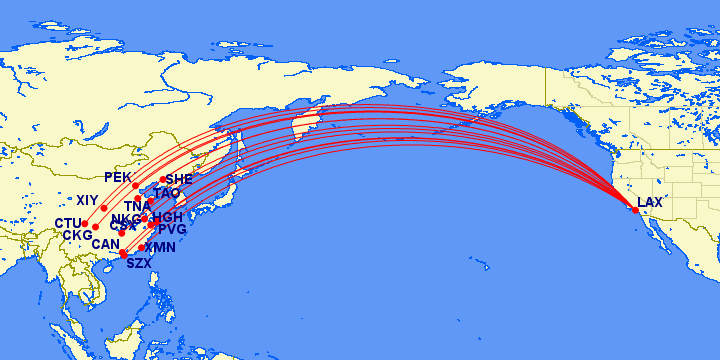 If this route is granted, Hainan will offer flights to double as many mainland Chinese cities out of LAX than any other Chinese carrier.
This would be the only nonstop flight between Xi'an and Los Angeles. Up until 2017, United offered a summer seasonal service between San Francisco and Xi'an, but they didn't bring it back this year, as they said the route wasn't meeting their expectations.
What do you make of Hainan's proposed new route between LAX and Xi'an?