Starting around the middle of last year, American introduced the Flagship First Dining concept. These are essentially lounges within lounges.
American has Flagship Lounges in Chicago, Los Angeles, Miami, and New York, and they have Flagship First Dining in Los Angeles, Miami, and New York. Flagship First Dining is a tranquil space that offers a restaurant style dining experience. Frankly I pinch myself every time I use one of these, because they just don't feel like something you'd expect from a US airline.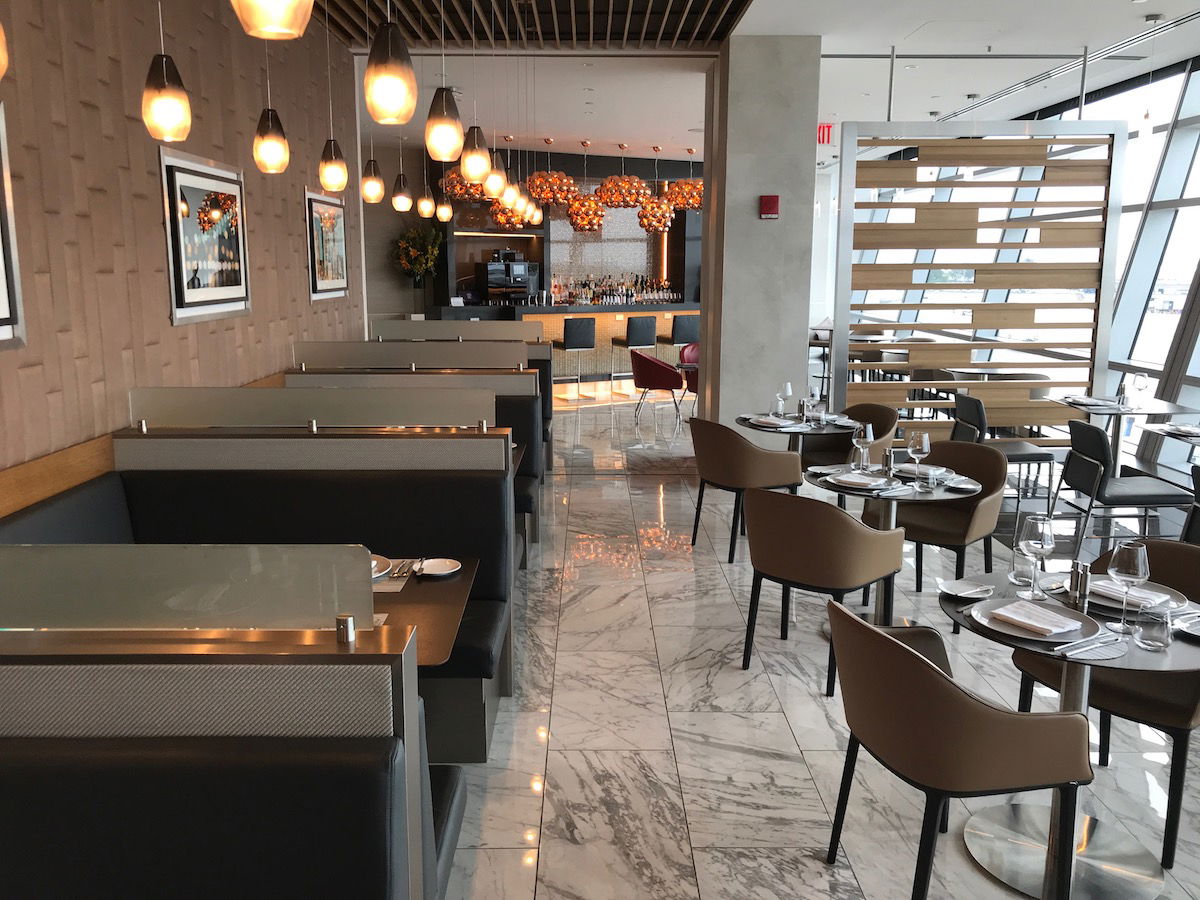 American's Flagship First Dining JFK
These lounges are really exclusive, in the sense that they're only open to those traveling in three cabin first class. American's only planes with three cabin international first class are their 20 Boeing 777-300ERs, and then on top of that they have 17 Airbus A321s that they fly between New York and Los Angeles/San Francisco, which also feature three cabin first class. They've also now started inviting some Concierge Key members to use these.
These spaces feature a la carte dining, with the quality seeming to vary quite a bit by airport. Most data points I've heard suggest that the JFK facility consistently has excellent food, while the LAX one doesn't.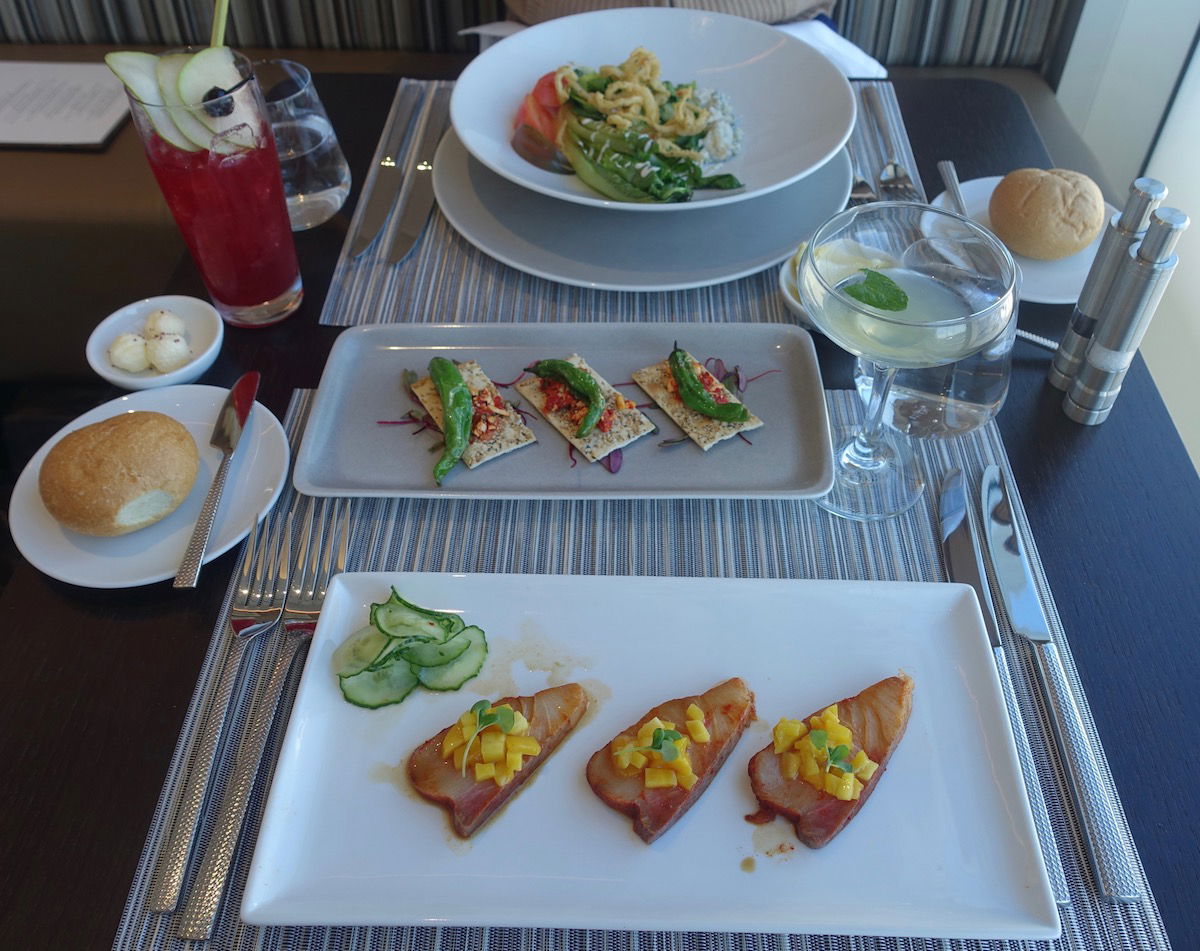 American's Flagship First Dining LAX
American has just greatly upped their Flagship First Dining champagne game.
As reported by View from the Wing, American Airlines is serving Krug champagne in Flagship First Dining. Apparently it will be around until at least March 2019, though if they get positive feedback they may keep it around beyond that.
As people will often point out in the comments section, most people probably couldn't tell the difference between certain champagnes from a blind taste test. So largely this is about marketing. If someone knows they're having something that's expensive and exclusive, they're more likely to think highly of it… and there's nothing wrong with that.
Krug is one of my favorite champagnes out there (for the record, give me a blind taste test and I'll be able to pick it out), and it's not cheap. So the fact that American is offering this represents a nice investment in this lounge product.
While American is the first US carrier to serve complimentary Krug in a lounge, I'd note that you can actually redeem Delta SkyMiles for Krug in their SkyClubs, and it's an excellent value, at just 10,000 SkyMiles per bottle.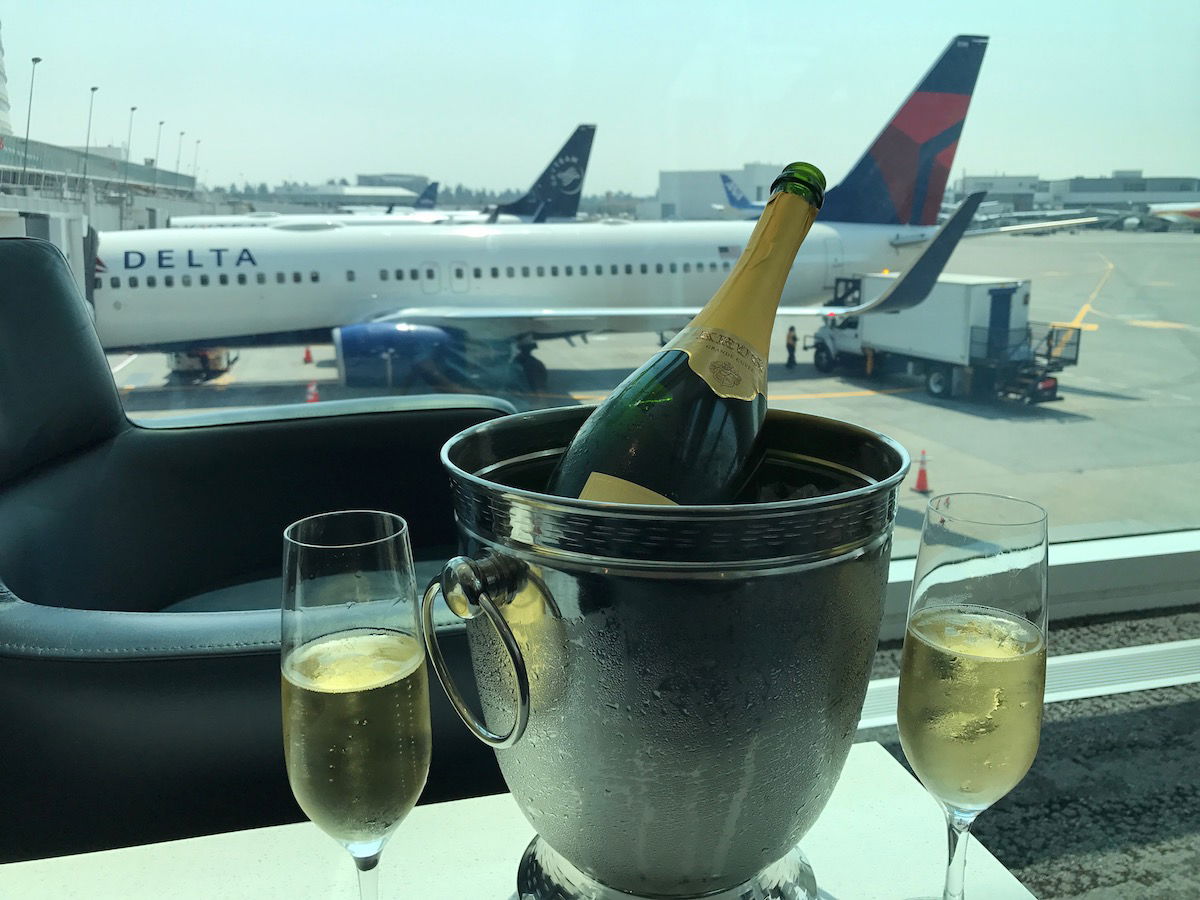 Have you used American's Flagship First Dining lately? What was your experience like?