In mid-August Hong Kong Airlines published some incredibly low business class fares between the US and Asia, which they'll be honoring (and they announced this in the most impressive way possible). So I know many of you will be flying the airline in the coming weeks and months, and therefore might be interested in this news.
I had the chance to fly Hong Kong Airlines recently on their A350 between Hong Kong and Los Angeles, and the experience was excellent. I was so impressed by the airline, and in particular by how well polished their soft product was. I also loved their lounge in Hong Kong.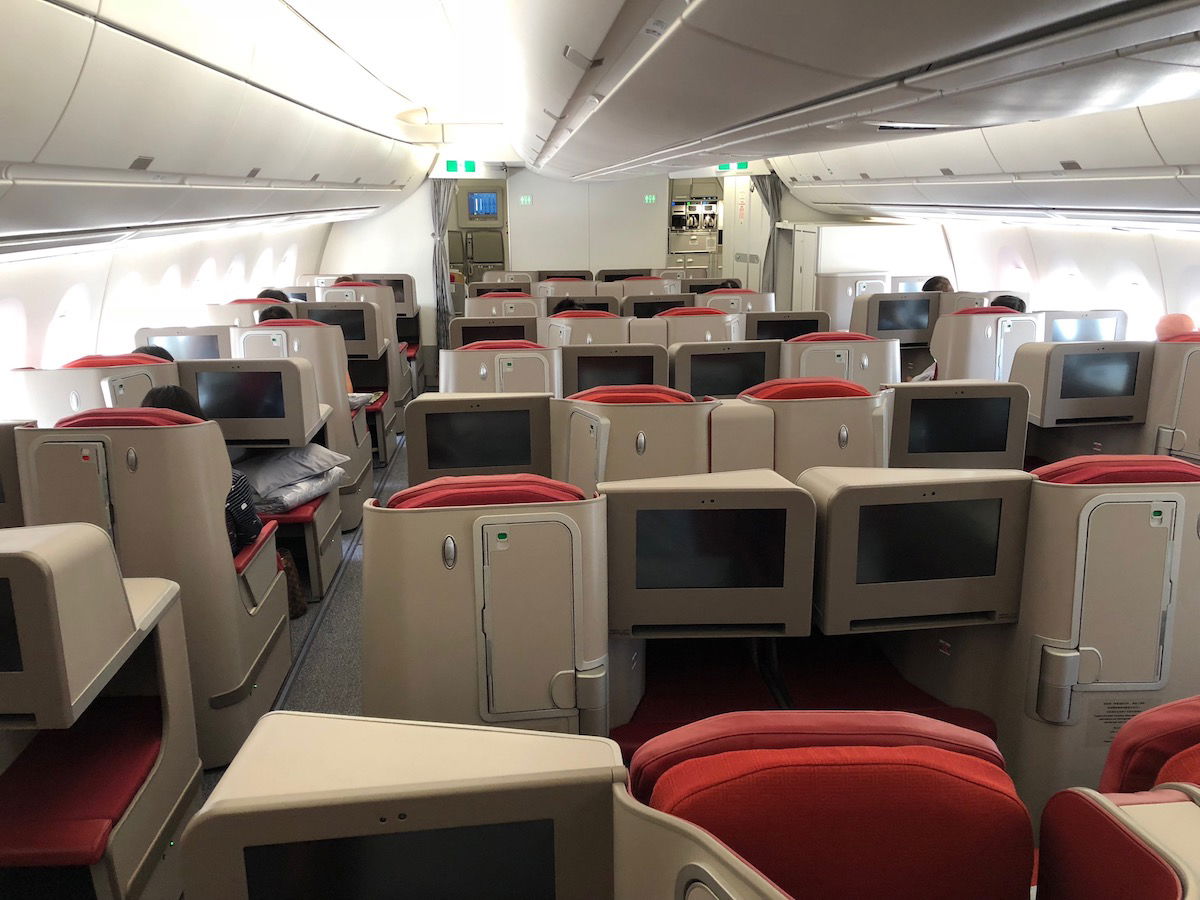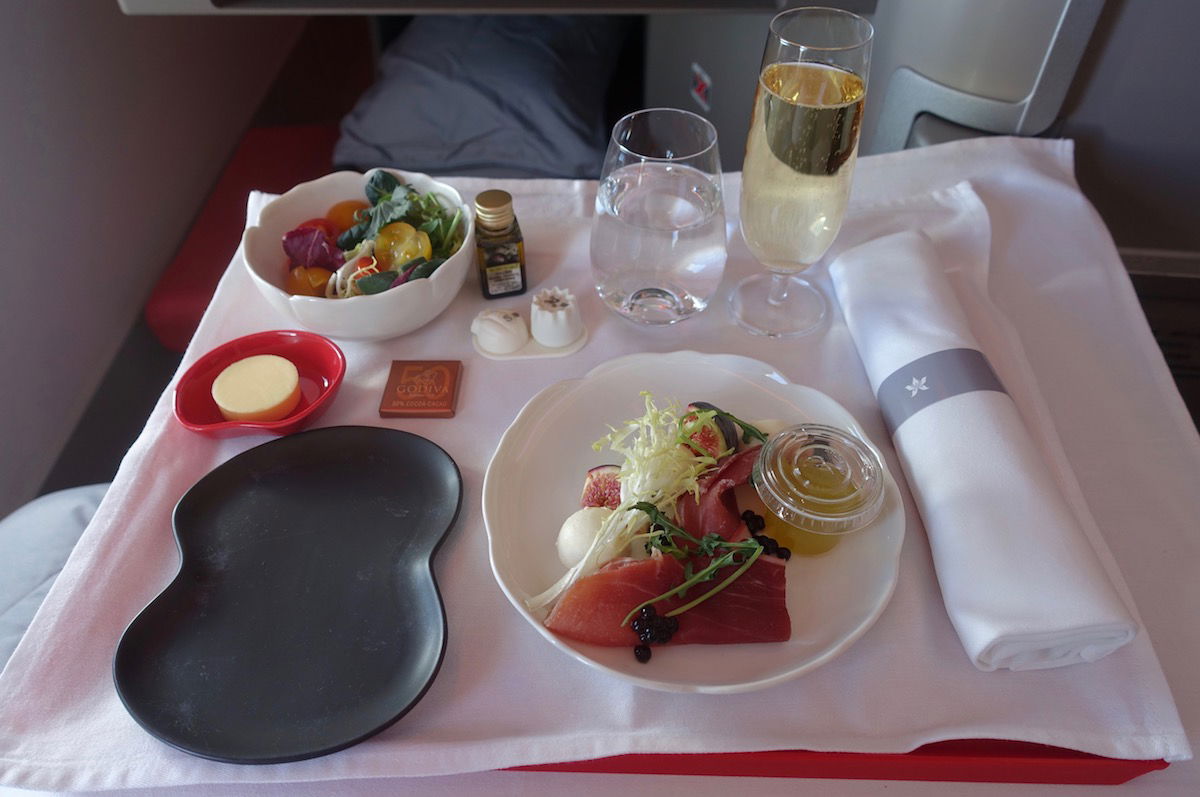 Anyway, the airline has a total of 21 Airbus A350s on order, and what's interesting is that their first four A350s were delivered with the staggered business class seats you see above. The reason for this is that the first A350s they took delivery of were supposed to go to Brazilian airline Azul, but they had canceled their order. So Hong Kong Airlines took over their order, including keeping their seats.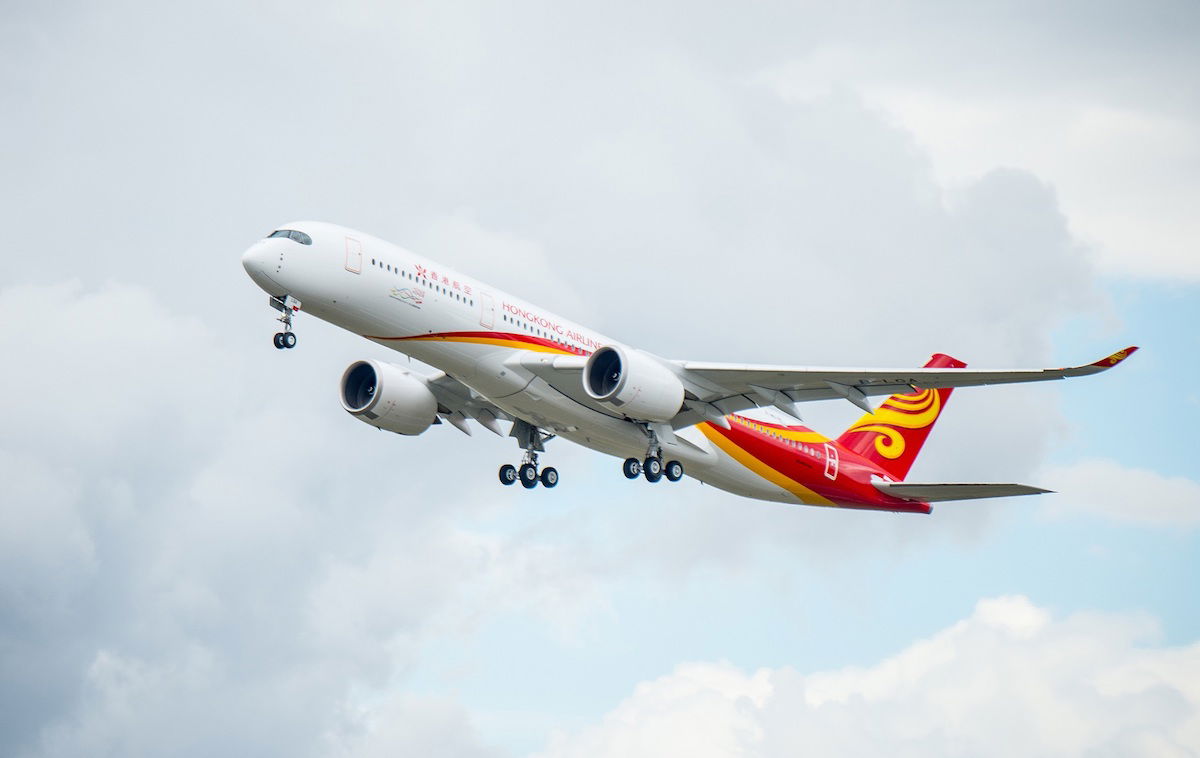 The good news is that I found the configuration to be one of the best staggered ones out there, so it didn't bother me one bit.
There's some good news when it comes to their business class product, though. Hong Kong Airlines has just taken delivery of their first A350 with reverse herringbone seats in business class. This is their fifth A350, and should enter commercial service shortly.
The airline went with very standard (and comfortable) B/E Aerospace Super Diamond seats, which I consider to be an excellent business class product. The planes with reverse herringbone seats will have 33 business class seats, which is the same number of seats they have in the other configuration.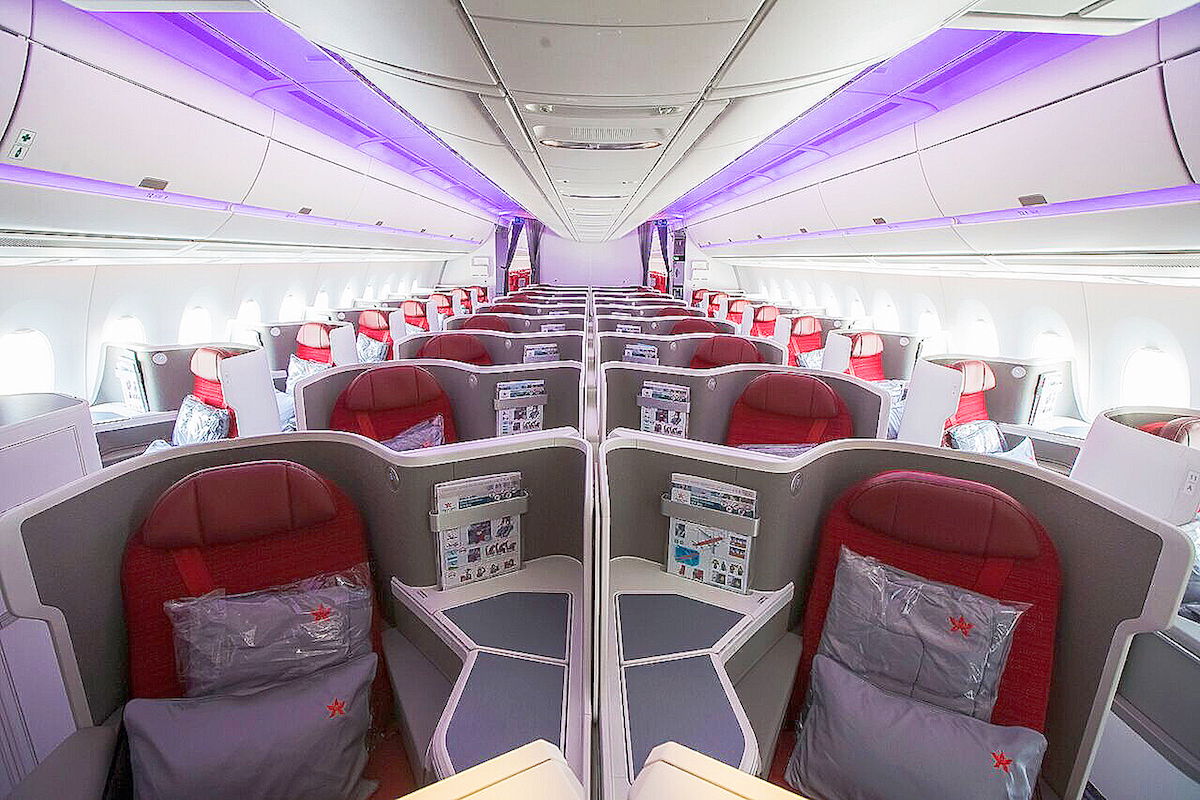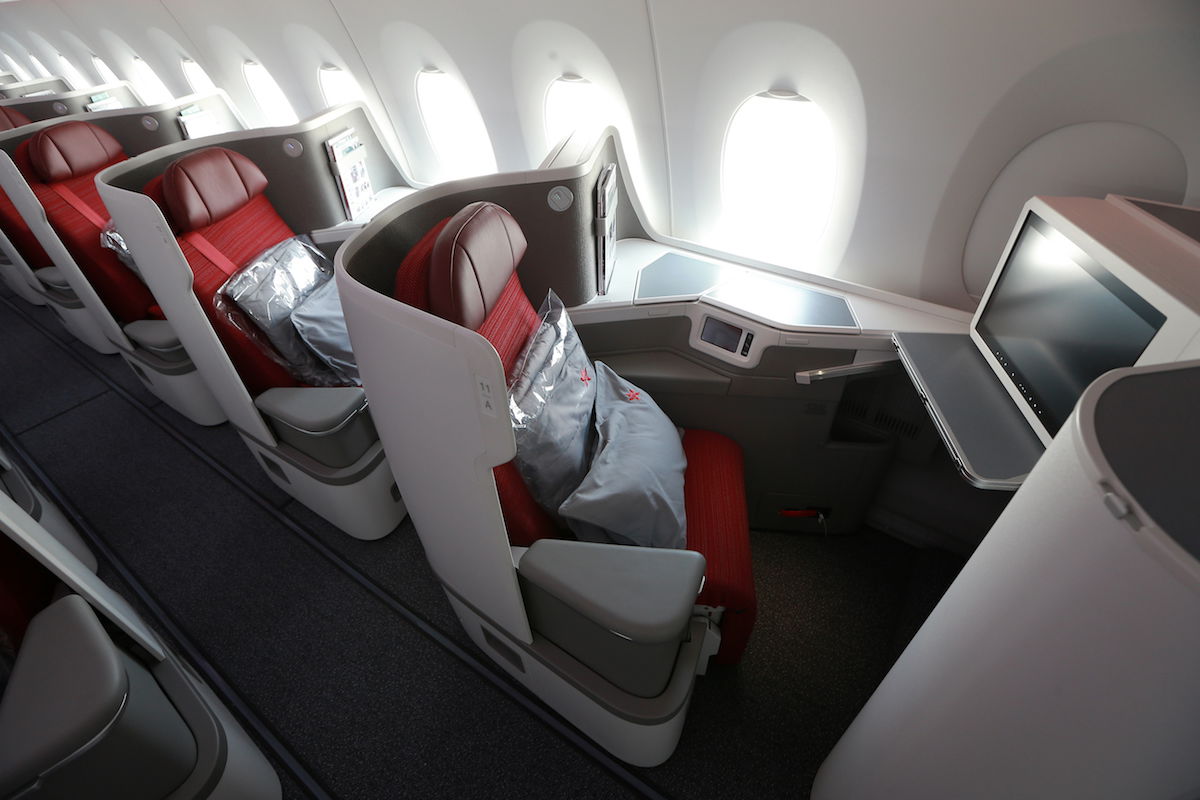 Each seat will have a 17″ monitor with an updated AVANT entertainment system from Thales, which should be a nice improvement for business class passengers.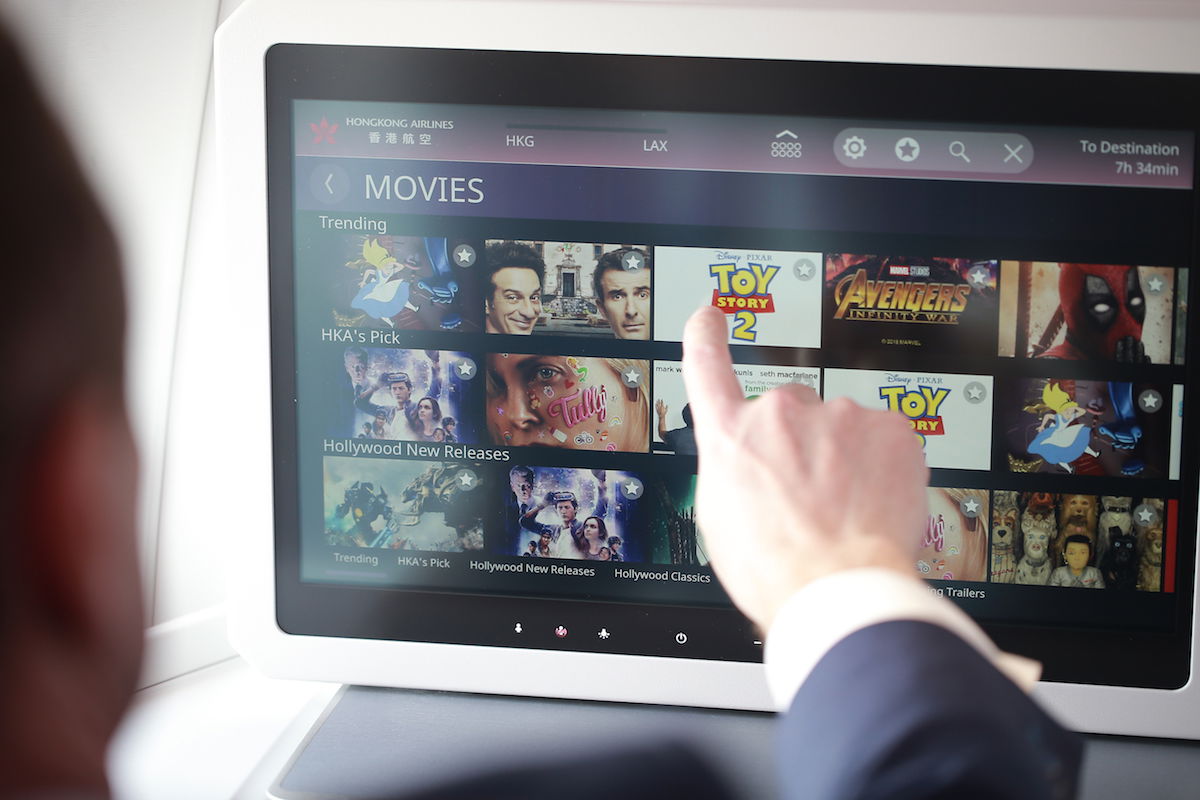 Hong Kong Airlines says that the new A350 should be flying to LAX on select services as of this month. Best I can tell, the airline hasn't actually updated any seatmaps to reflect the new cabin. They may not even have to do that, given that the two cabins have the same number of seats, so it should be easy enough to swap configurations.
So if you are flying the airline to/from LAX, don't be surprised if you see these excellent seats.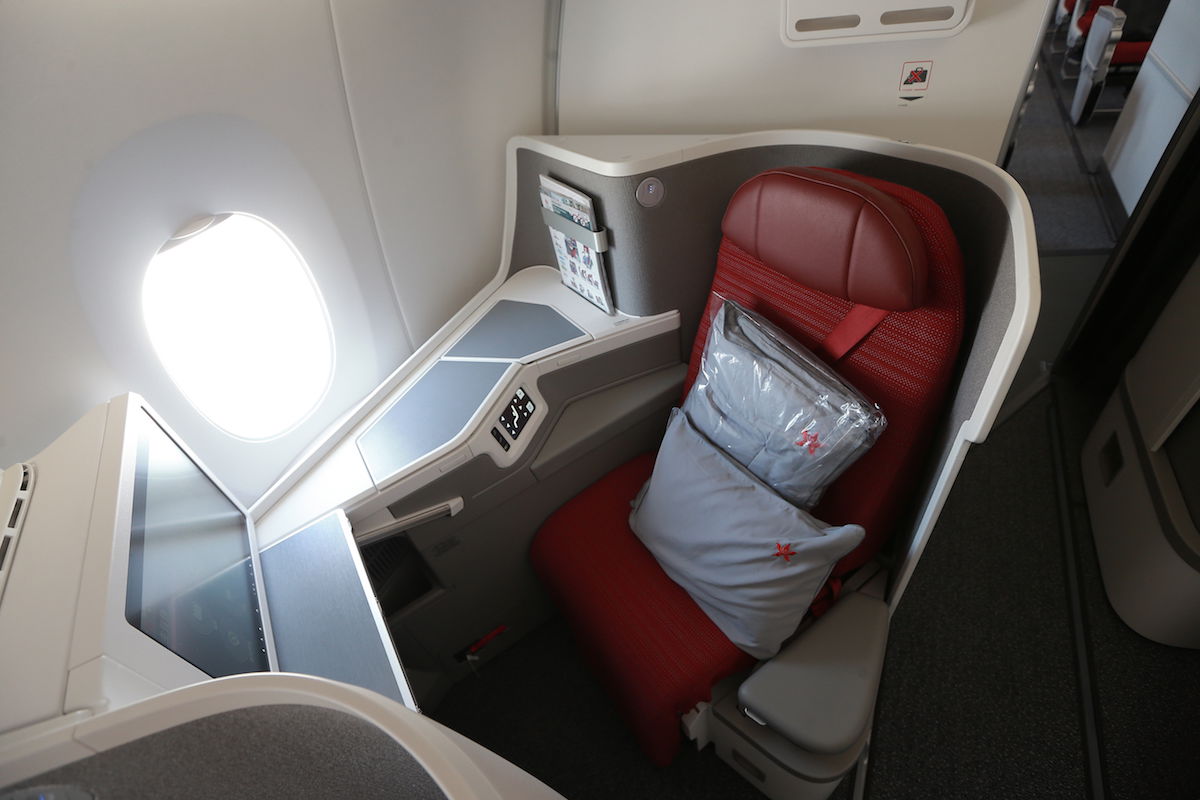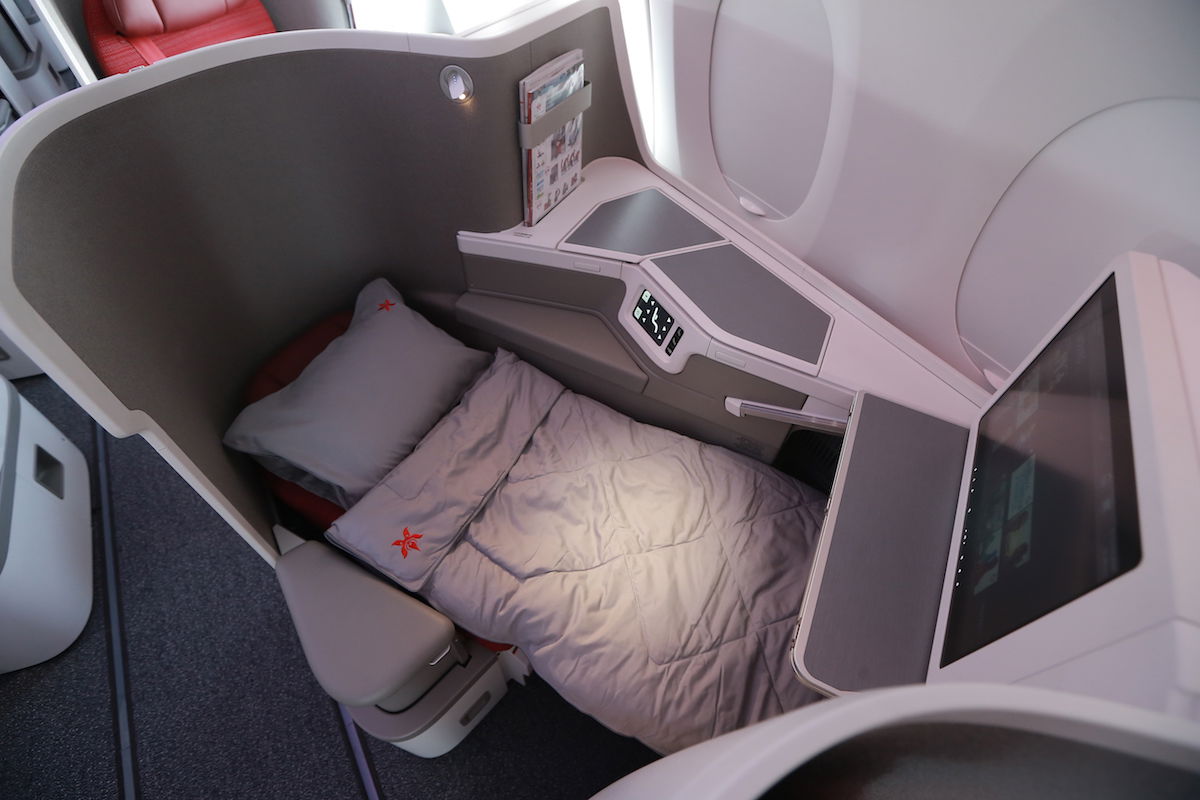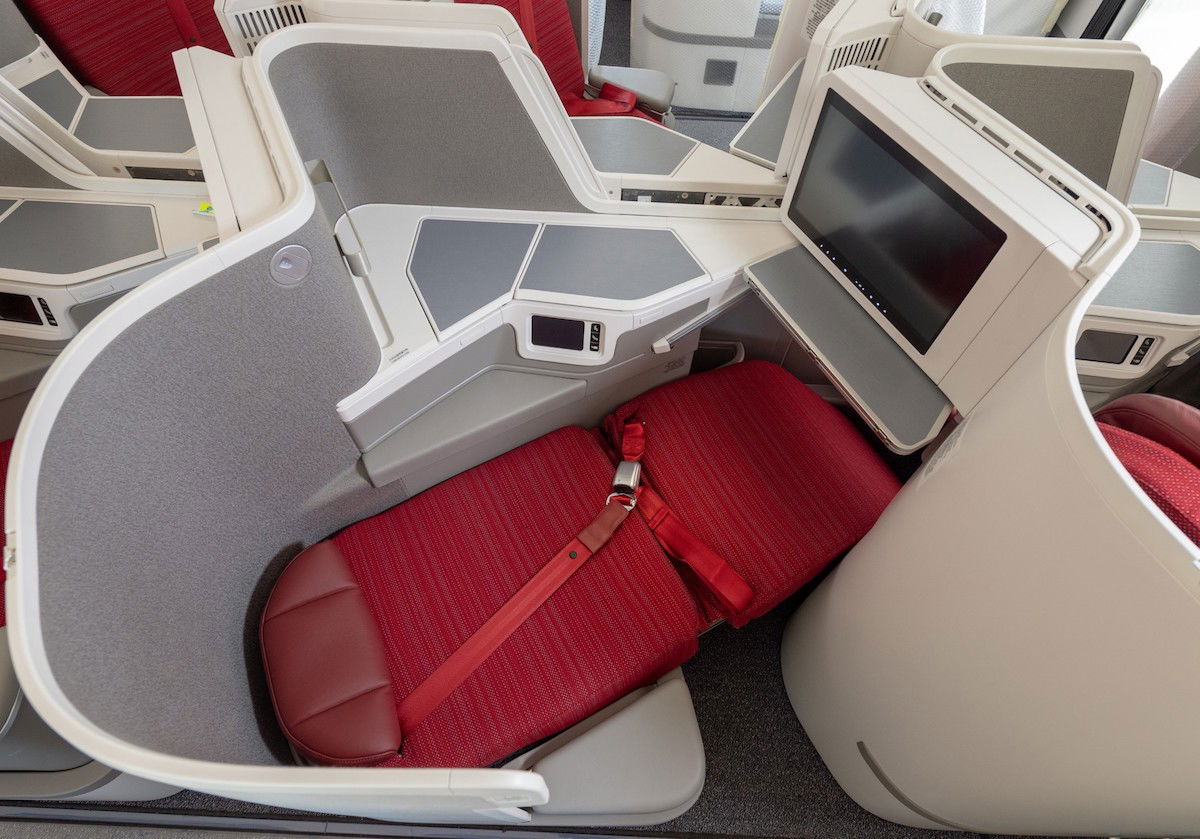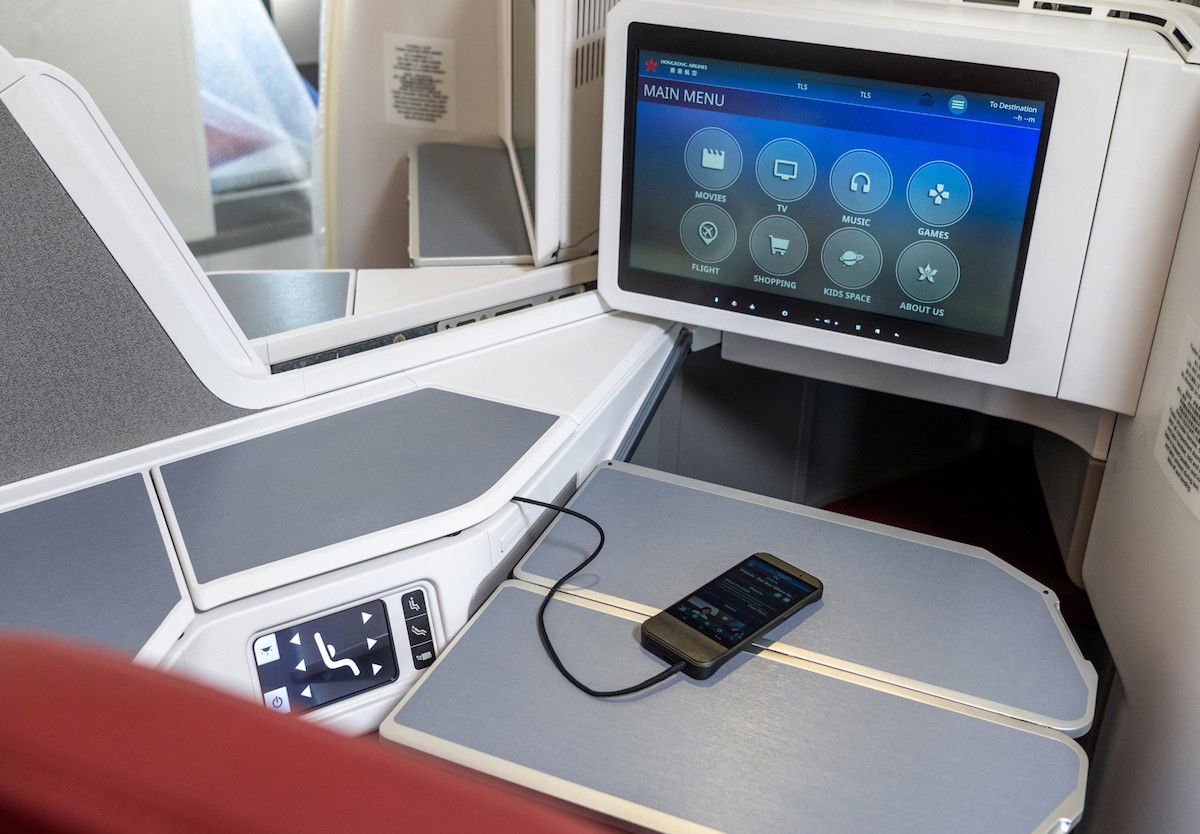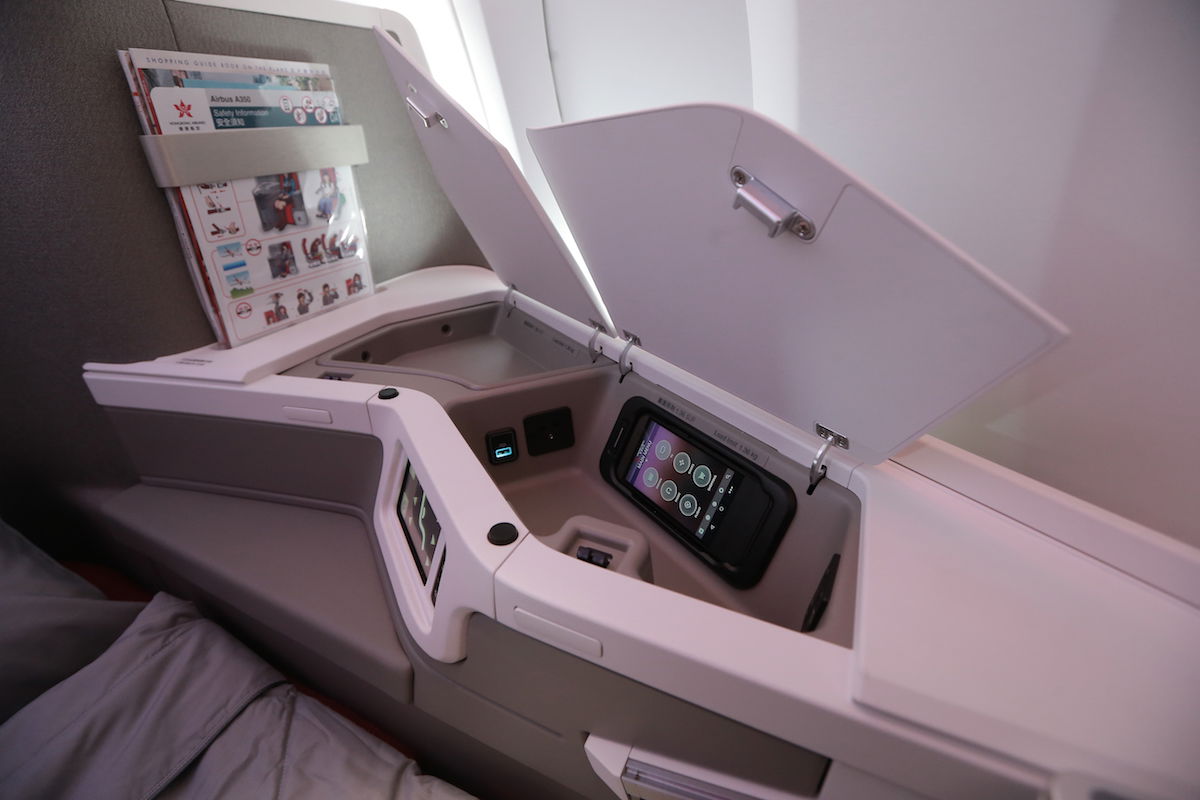 What do you make of Hong Kong Airlines' new A350 business class?
(Tip of the hat to Alvin at YTHK)