I write about Heathrow a lot. It's not because I love the airport — I don't (although I don't mind Terminal 2), it's because I travel through it all the time.
I have oneworld status that allows me to use the fast track security lane in Terminal 5, or when I am flying a oneworld airline out of Terminal 3. For other terminals I need to use the regular security lanes. I've written before about massive delays in inbound immigration queues, and why I think paying for Registered Traveller makes sense.
I've flown out of Heathrow at all times of the day, but I predominantly fly out between 6pm and 8pm on Fridays, which is a pretty busy time at any of the four terminals. I usually pass through security between 4:30pm and 7pm to make my flight, and where I have fast track access (i.e. in Terminal 5) I've never waited more than one minute at security.
But every time I've been through the normal security lines on a Friday evening, I've never waited more than five minutes.
While thousands of passengers flood through each terminal every hour at these times, there are loads of security lanes and while thorough, security is actually pretty efficient.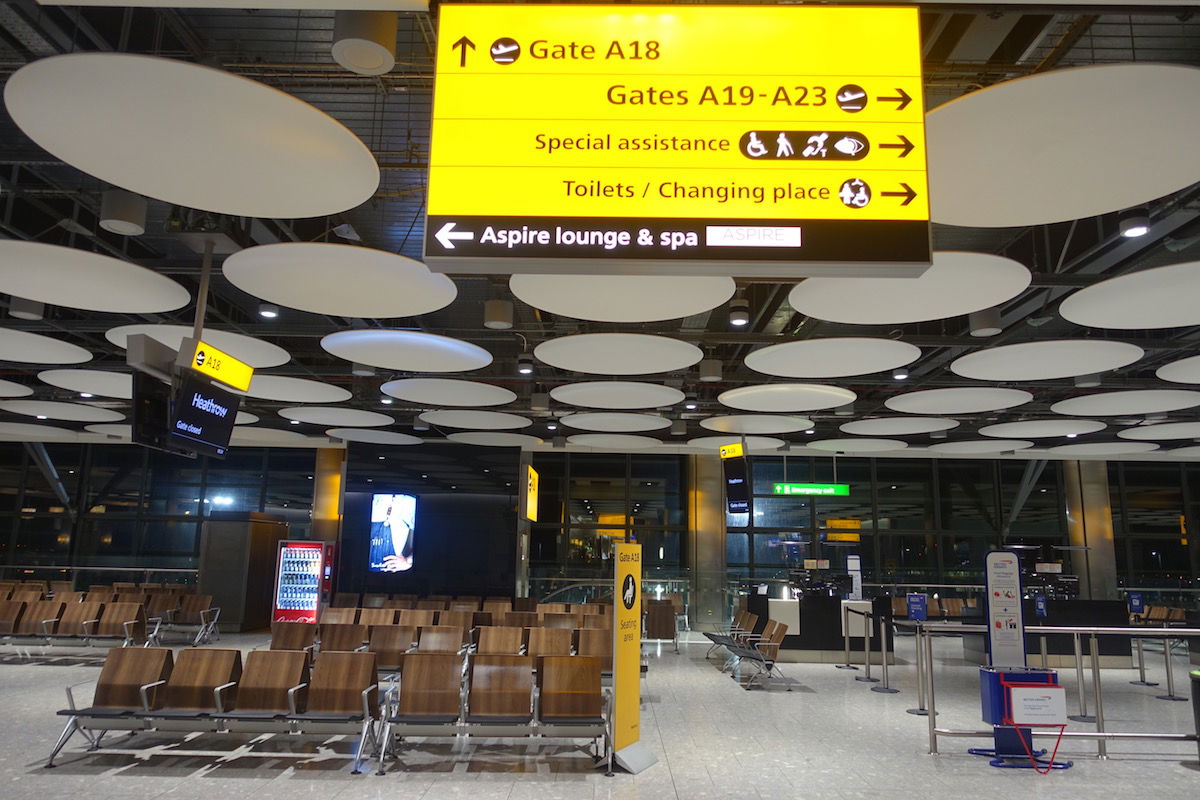 Fast Track Access
Fast Track security access is traditionally reserved for those passengers traveling in premium classes, and those passengers traveling in economy that hold status with an eligible airline. Some airlines will print this on your boarding pass, others may give you a fast track pass to use.
Heathrow Airport is now selling fast track security access to anyone who may not have it, for a cost of £12.50 ($16) with the following conditions:
It is available at all four terminals
It must be pre-booked online at least 24 hours before departure (so you can't book it in a cab on the way to the airport if you are running late for your flight)
You must select your flight time and you are then given a 'window' two hours before your flight in which you can use it (Heathrow is assuming passengers using this won't arrive at the airport hugely early given they won't have airline lounge access)
Heathrow does not guarantee any minimum or maximum wait times by using fast track security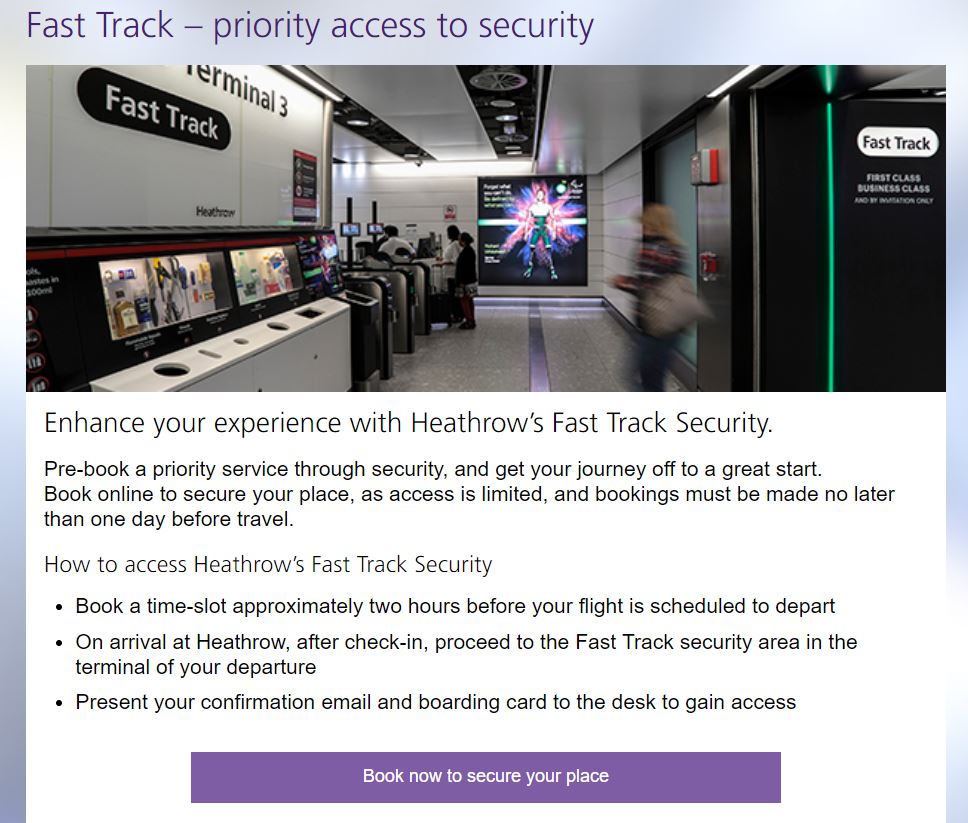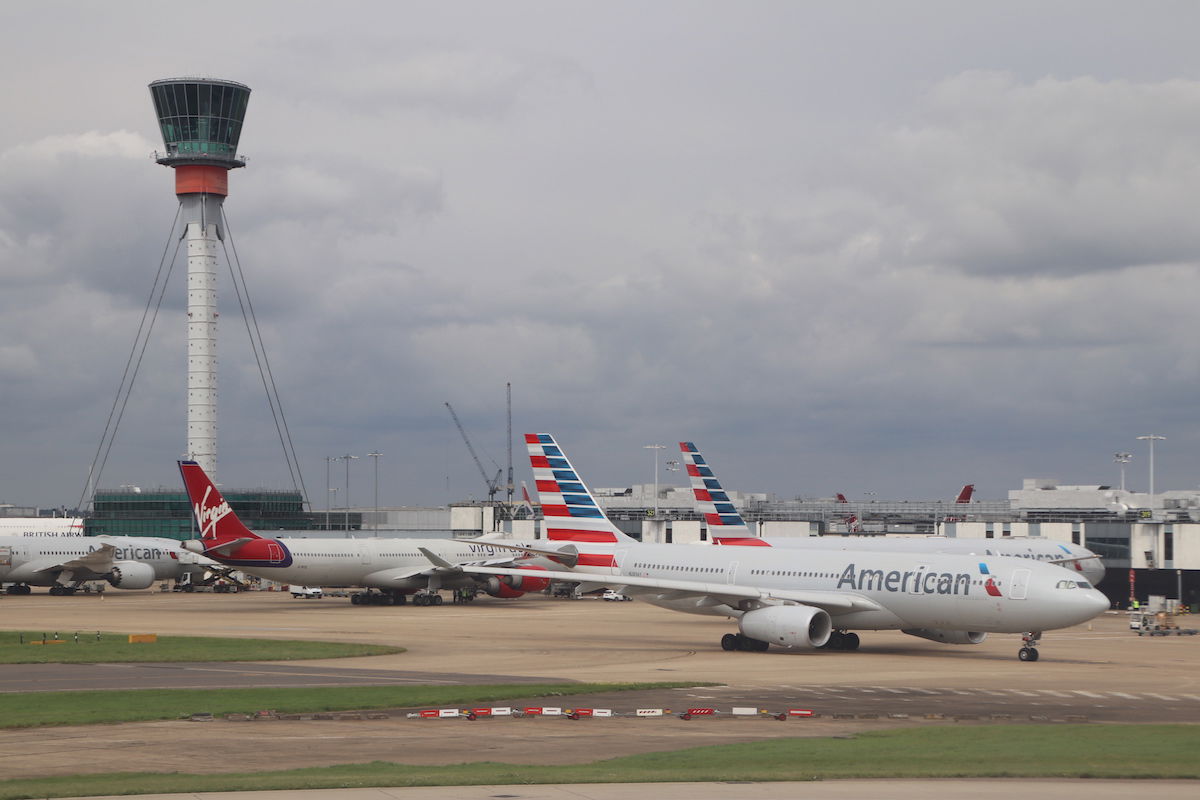 Is it worth it?
Well this depends entirely on:
How much time it's likely to save and
How much you value that saved time
I don't doubt there are times when outbound security at Heathrow is horrendous. I know what Terminal 3 has a huge bank of departures to the USA each day departing in the period of 11am – 2pm, so Terminal 3 security is likely to be very busy from 9am – 12noon.
However, in the 15+ times I've flown from Heathrow, I've never waited more than five minutes at security. I may have been lucky but Friday afternoon is a fairly busy time.
So for me, paying £12.50 ($16) to save five minutes (assuming there is absolutely no queue at Fast Track security) is not worth it. I would only look to pay this if I was facing wait times of 30 minutes each time. I've certainly waited that long at security at places like Shanghai and Vienna, but never at Heathrow.
Gatwick only charges £5 for fast track security, which is far better value because Gatwick is a leisure airport that receives plenty of once-a-year travellers who will stop to pack their liquids in a plastic bag (do people seriously not think of this when they pack their luggage?). So security can be much slower than at Heathrow.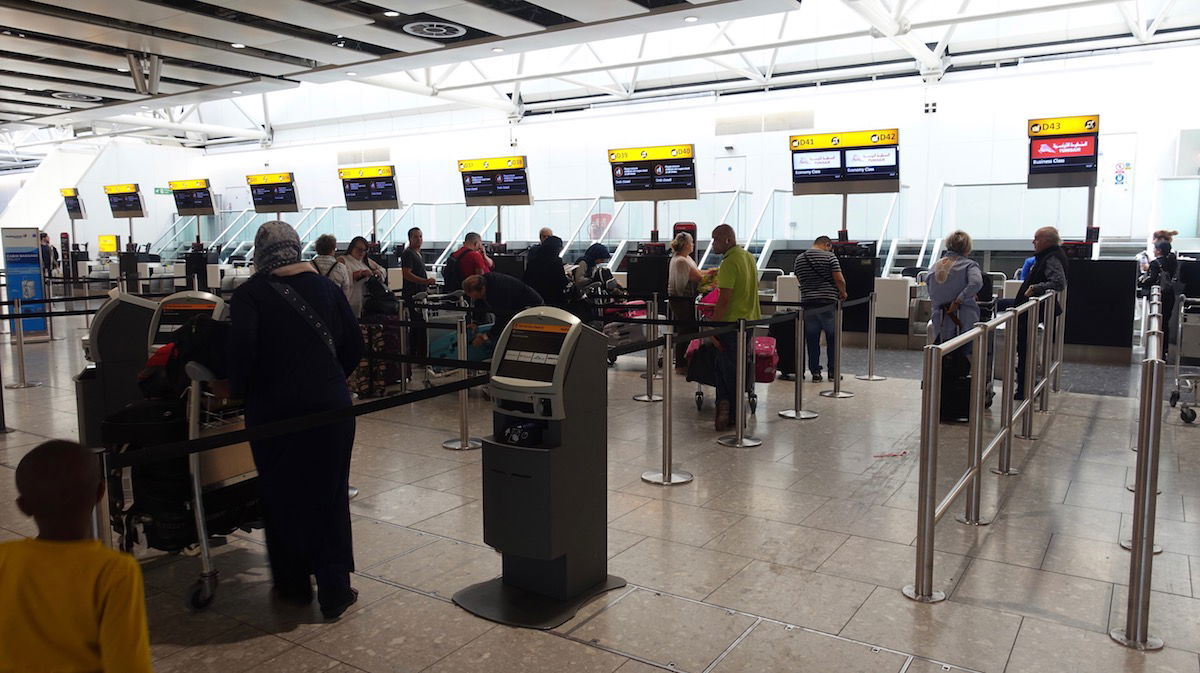 Bottom line
This will no doubt be of use to some people and if you are interested you can purchase your access here.
I keep thinking 'it would be great to maximize lounge time,' but then I remember if I have lounge access I probably have Fast Track security access anyway, and some Heathrow lounges are not worth arriving early for anyway.
I've heard your horror stories about inbound immigration at Heathrow, but I'm very keen to hear if anyone in a normal outbound security line has every waited more than 15 minutes, and which terminal and time of day or week this is.
Because at this price, I'm certainly not a buyer.
What is your slowest Heathrow security experience?