Last week I wrote about Lufthansa's new "Delights To Go" concept at Munich Airport, which I find to be innovative. Many times premium passengers don't arrive at the airport early enough to use the lounge, or their connection may be short, but they may still want to grab a snack or drink. This concept is supposed to fulfill that need.
With Lufthansa's new offering, premium cabin and elite passengers will be able to grab a snack and drink to-go, in lieu of visiting a traditional lounge (or in addition to, though that defeats the purpose).
Lufthansa has opened the new "Delights To Go" space at Munich Airport as of today, and it's a six month trial. It's located in Terminal 2 at Gate G19, and it's open to all passengers who have access to Lufthansa lounges.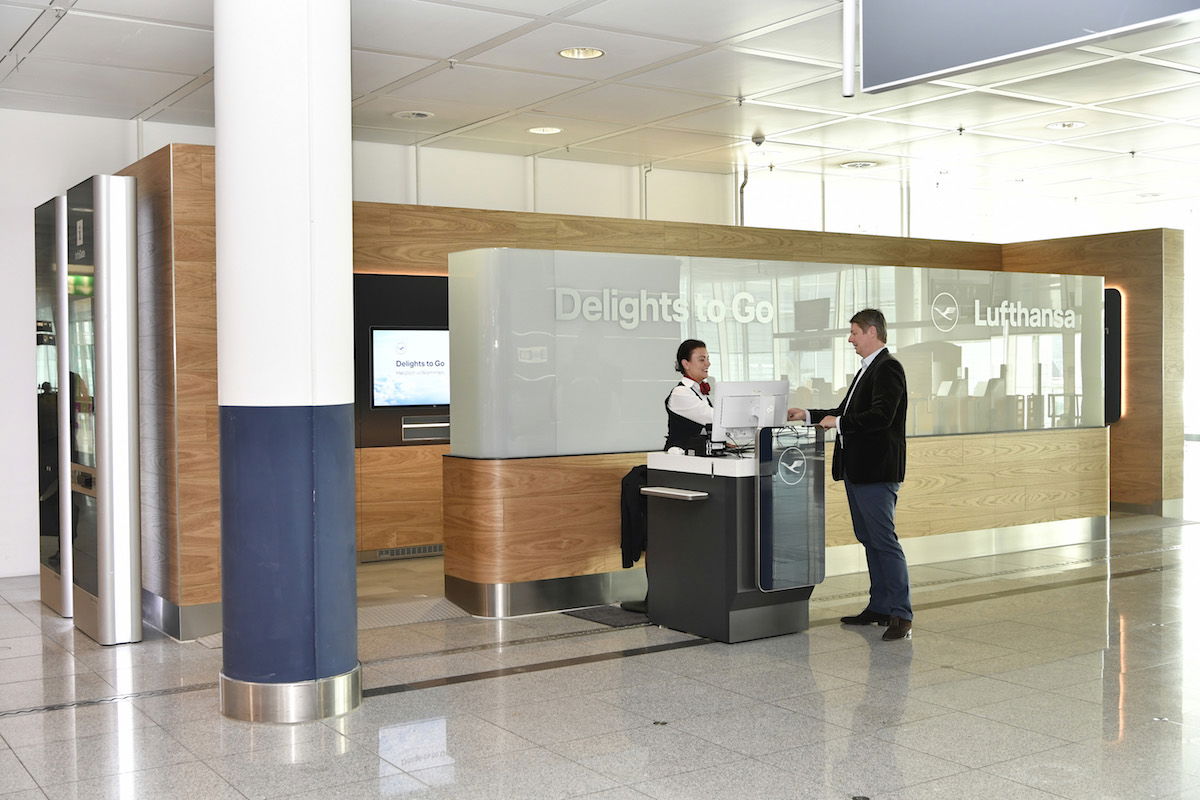 Here's how Lufthansa describes the concept for this in their press release:
Most frequent flyers are quite familiar with this situation: you are on your way to the airport and simply looking forward to having a cup of coffee and a small snack in the Lufthansa Lounge. Nevertheless, by the time you actually arrive at the airport, you take a look at the clock and realize that time is running out. In order to make travel easier for these customers in a hurry, Lufthansa has now developed a smart solution called "Delights to Go".
"Delights To Go" will have an interface where guests can select one of three boxes from the categories listed on the screen:
The categories include Classic (main component, for example, a tuna wrap or Greek salad), Balance (for example a sprout sandwich with pear and fig mustard or a quinoa ginger salad) or Local (for example Munich sausage salad). These components are complemented by a sweet or savoury snack, a piece of fresh fruit and a small bottle of water.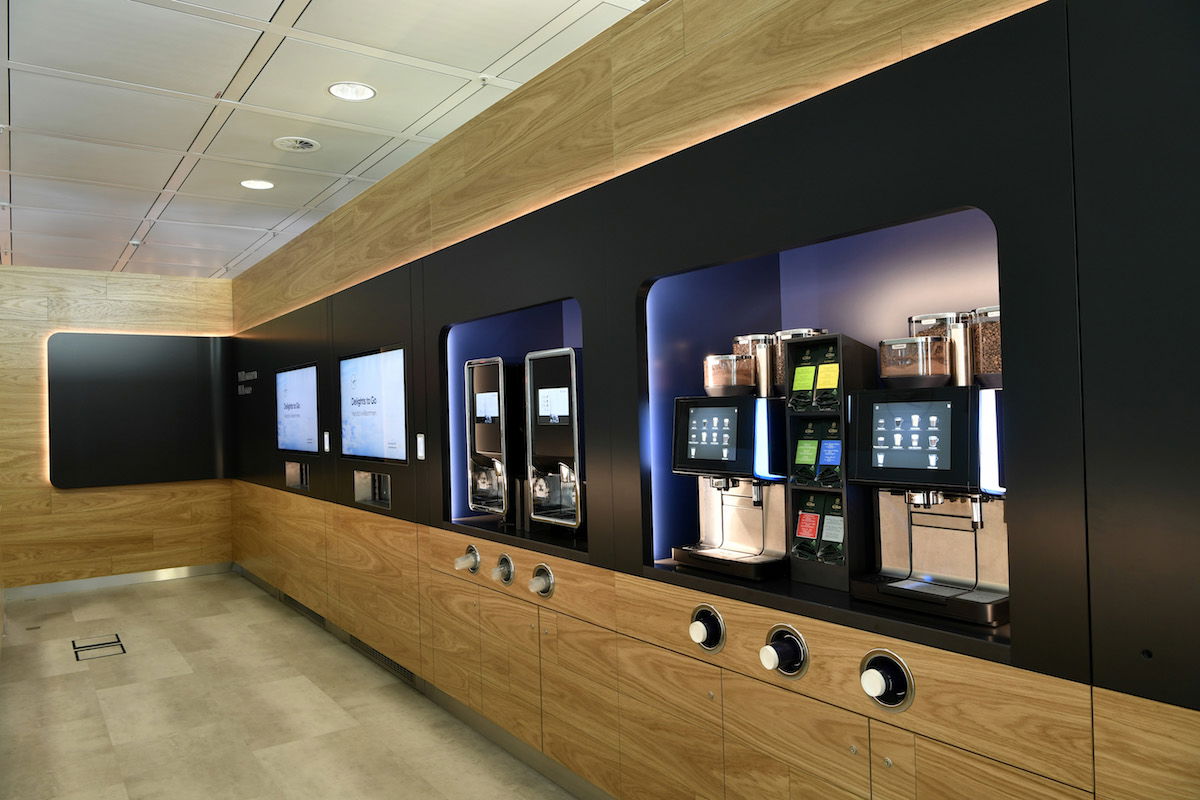 Once you select an option, the box will be available in a compartment immediately beneath the monitor. They'll adjust the selection every two weeks.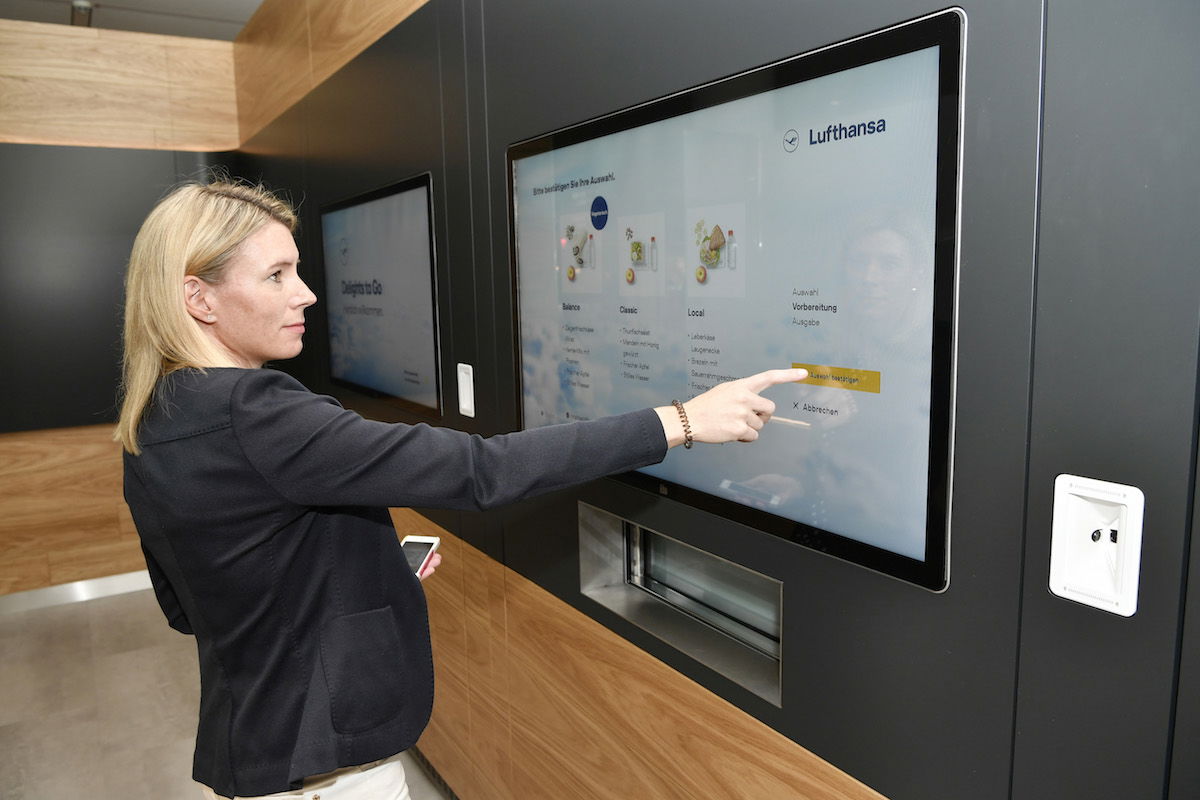 You'll also have the choice of selecting a coffee specialty, tea, water, or juice.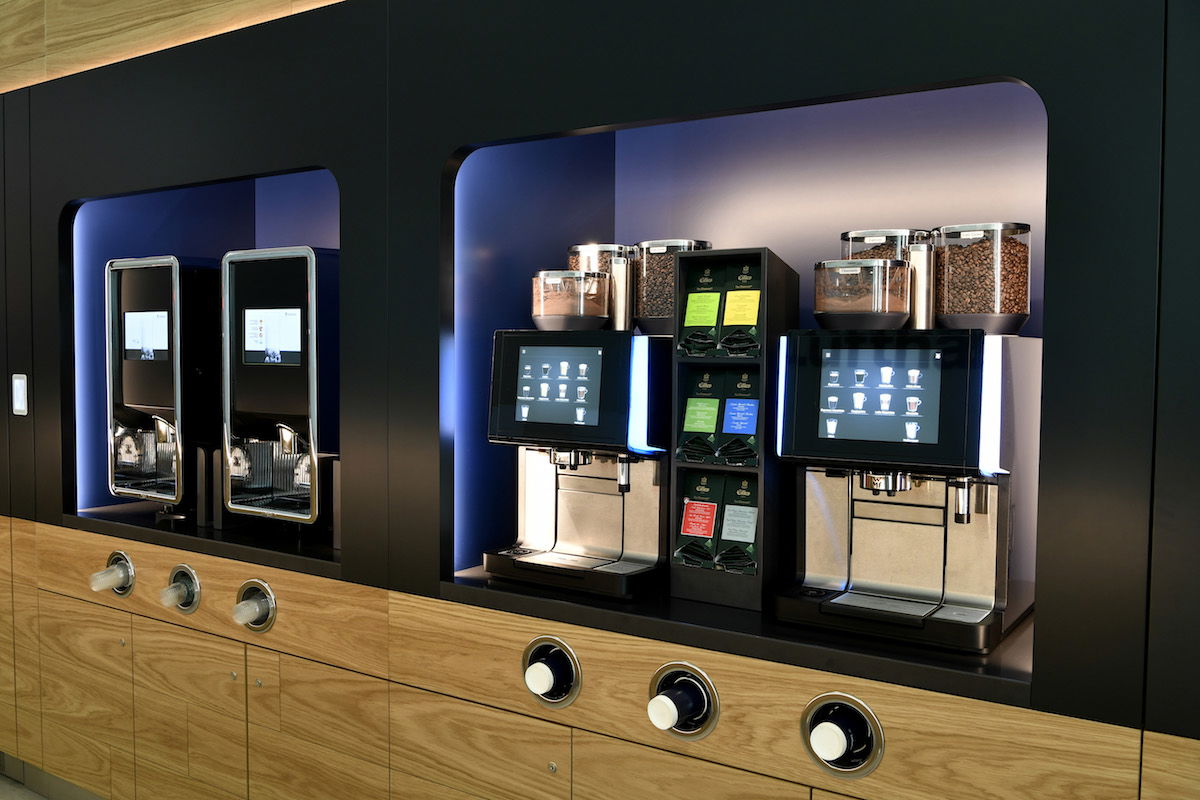 Bottom line
I appreciate Lufthansa's creativity here, and think this could be a great alternative to visiting a lounge.
I'd love to see more airlines adopt this, and in a dream world perhaps there would be even more choices. How about a little to-go cafe where there's a barista who can make an actually good coffee beverage, as well as the option to choose from more soft drinks (like soda, iced tea, etc.), plus maybe the ability to choose from several food items, rather than just a few snackboxes?
Perhaps the issue there is that people can't be trusted to be reasonable, so I could see people trying to take just about everything to go without controls in place.
Do you plan on visiting Lufthansa's "Delights To Go" feature at Munich Airport?