Good afternoon from Rome! We just arrived here from San Francisco on British Airways, and I'm excited to explore Rome. I haven't been to Rome in over a decade, so I'm excited to spend a few days here before going to Porto Cervo on Monday. British Airways was more or less expected, though the service was better.
I'll keep this short, because it's time to go get some gelato and pizza. 😉
In the meantime, here's a recap of this week's news:
Featured Stories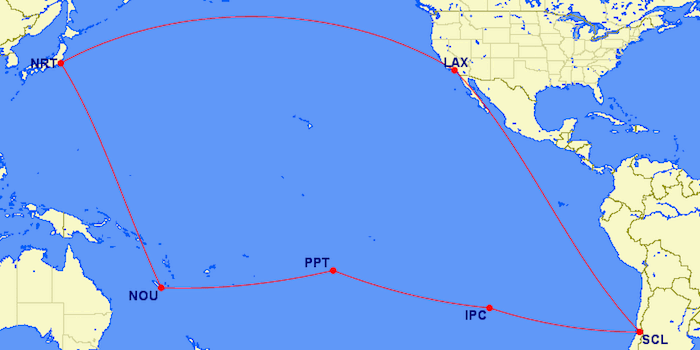 Earlier in the week I wrote about my general frustration with trying to get to Tahiti. French Polynesia looks gorgeous, and it's only a nonstop eight hour flight from Los Angeles, so seems like it would be much easier to get to than the Maldives or Bali, for example.
Well, at least that's the rational side of my brain speaking. Then there's the miles & points maximizer side of my brain, which thinks very differently…
---
If you've flown Alaska Airlines lately, you might have seen their "Wine Flies Free" program touted across their website or in the inflight magazine.
The idea is to promote Pacific wines — if you're flying from certain airports, you can check a case of (properly packed) wine to other U.S. and Canada destinations for no charge. Even better, the wine doesn't count against your typical baggage allowance.
What I didn't realize until recently, however, was that the wine partnerships go even further. At participating wineries throughout the Pacific Northwest, your tasting fees are waived when you present your inbound Alaska boarding pass.
---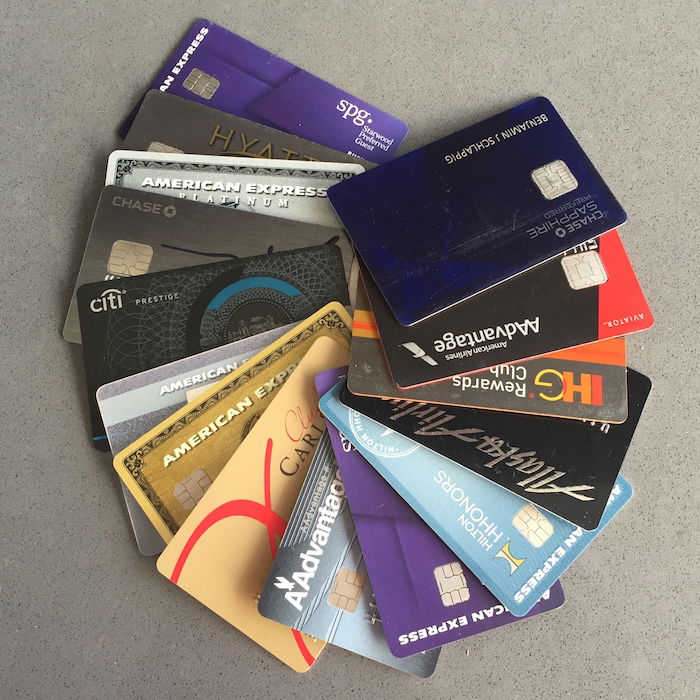 While there are several excellent long standing credit card offers, the specifics of the best offers are constantly changing (be it the annual fee, minimum spend requirement, or even amount of the sign-up bonus).
If you read my blog on a daily basis then by all means skip this post, but for me it's a useful, "current" place to refer people who ask about which cards they should sign-up for, a question I get on a daily basis.
Well, the last month has been especially exciting on the credit card front in terms of new offers. Here are what I consider to be the 10 best right now:
---

TIPS: Earning Miles & Promos
Amex Offering 25% Bonus & Gold Status For Virgin America Points Transfers
Check Out This Deal At The St. Regis Langkawi
Save $100 On Domestic Airfare With This Credit Card
Great Deal: Cheap Business Class Tickets From Europe To The US
10 Best Credit Card Offers For September
Act Fast: Get Flights For Pennies With Ryanair Discount
Earn Triple British Airways Avios For Transatlantic Travel
My 2 Favorite Amex Cards For Maximizing Points
Some Of The Cheapest Swiss First Class Fares I've Ever Seen
How Much Is Ritz-Carlton Gold Status Really Worth?
Free Wine Tastings From Alaska Airlines
TRICKS: Redeeming Miles
Best International Ritz-Carlton Properties For Redeeming Complimentary Nights
Save 30% On Virgin Atlantic Economy & Premium Economy Awards
Chart With All Ritz-Carlton Hotels By Tier
How To Combine Ultimate Rewards Points
6 U.S. Ritz-Carlton Properties I'd Redeem 3 Complimentary Nights At
Is There No Good Way To Get To Tahiti On Miles Anymore?
TRAVEL With Ben (Lucky)
Hotel Elevator "Security" — Yay Or Nay?
When An Airline Makes You Miss Their Own Check-In Time
This Is Why I Shouldn't Be Allowed To Plan Travel…
My Mileage Conundrum: Credit To Alaska Or American?
REVIEWS & Trip Reports
British Airways 777 Business Class In 10 Pictures
The Best Service I've Ever Experienced At A US Luxury Hotel
5 Things I Love About JetBlue Mint!
Hello, Live From The Fastest Inflight Wifi I've Ever Experienced!
Review: Hyatt Regency Huntington Beach
Review: Icelandair Business Class 757 Reykjavik to Gothenburg
NEWS & Updates
Did American Handle This "Black Lives Matter" Situation Correctly?
Air New Zealand Throws Shade At American's "World's Greatest Flyers" Campaign
Pakistan Airlines To Launch Flights Between Germany And The US?!?
Insane Video: Car Drives Right Into Plane At Hong Kong Airport
American Adding Sesaonal Flights From Dallas To Amsterdam & Rome
Passengers Sue To Block Alaska's Takeover Of Virgin America
Icelandic Airline WOW Air Is Launching Flights To Miami
Is Saudia's New First Class Suite Coming To Los Angeles?
Delta & Korean Air Strengthen Their Partnership… Sort Of
Air China Issues Apology Following "Safety Tips" Flub
Uber Now Lets You Pay In Cash In Some Cities
It May Soon Be Possible To Link Marriott & Starwood Accounts
Cathay Pacific Adds Fuel Surcharges Because… Oil Prices Are Dropping?!?
More On American's New 757 Business Class
Air China's Safety Tips: Avoid Indian, Pakistani, And Black Neighborhoods
Vietnam Airlines To Start Flying To Los Angeles (Eventually)
Preliminary Accident Report Released For EK521
The World's Southernmost Hotel Might Be Out Of My Budget…
Allegiant Introduces A Points Program… But Only For Credit Card Holders
Official Confirmation Of Priority Pass Guesting Privileges
La Compagnie Discontinues London To New York Flight, Cites Brexit
Video: The Most Disgusting Airplane Cabin Ever?
It's Official: American's New 757 Business Class
---
I hope everyone has a great rest of the weekend!