Update: Here's a review of American's new 757 business class.
American has been working on updating their longhaul fleet, including introducing a new business class product on their 767, 777-200, 777-300, and 787. They're even adding yet another new business class product on their 777-200 and 787 aircraft, since they had issues with the original new business class seat.
American also has a sizable fleet of 757s that they use for international flights, which feature angled seats as of now. While they've at least started reconfiguring the rest of their fleet, up until recently they haven't updated any of their 757 planes. In 2014 they announced that they were planning on reconfiguring these planes, but it hasn't materialized… until now.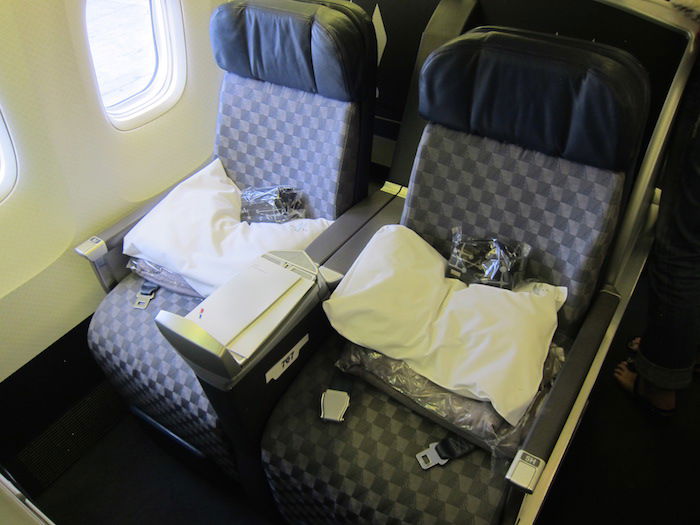 American's old angled 757 business class seats
American's first international 757-200 with their new business class product is now in service. American is using a B/E Aerospace Diamond seat in business class on the 757, which is the same that they have on their transcon Airbus A321 aircraft.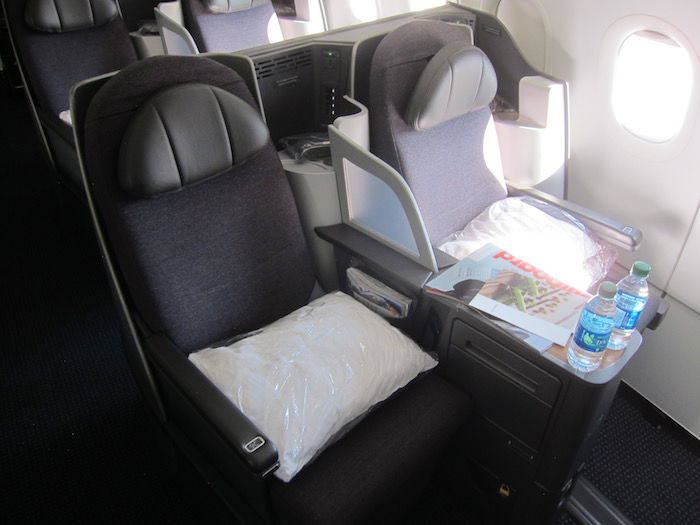 American's new fully flat business class seats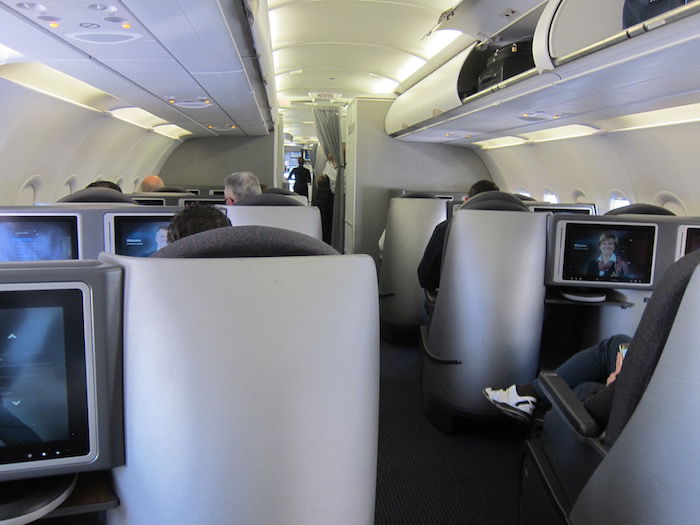 American's new fully flat business class seats
However, unfortunately American isn't installing personal televisions on these planes, but rather will be handing out tablets (this is the same thing they do on their 767s).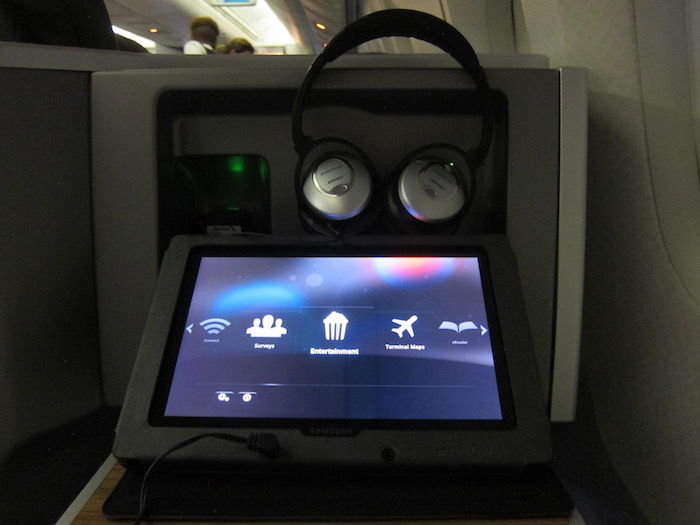 Portable tablets, which business class passengers will receive on the 757
@AirlineUSA on Twitter has a picture of the first plane with the new seats.
— American Fleet Site (@AirlineUSA) September 2, 2016
American managed to install these seats without having to reduce the plane's overall seat count. The plane still has 176 seats, including 16 business class seats, and 160 economy seats. It's interesting to note that the first plane American reconfigured with the new product wasn't even previously an internationally configured plane, but rather a domestically configured one. So I guess American is actually increasing their ratio of internationally configured 757s.
Hopefully they roll out these reconfigured planes pretty soon. Apparently American hopes to reconfigure the whole 757 fleet by the end of 2017, though it's anyone's guess if they stick to that schedule.
What do you make of American installing B/E Aerospace Diamond seats on the 757?
(Tip of the hat to View from the Wing)