Back when oil prices were at record highs, we saw several airlines introduce fuel surcharges. The intent was that they were supposed to help subsidize the increased cost in oil, and the general assumption was that they'd once again be lowered when oil prices went down.
Well, while oil prices have dropped, fuel surcharges haven't. Even though oil prices have gone from one extreme to the other, airlines are gladly continuing to pass on these surcharges. They've simply changed how they market them (for legal reasons), from "fuel surcharges" to "carrier imposed surcharges."
The whole concept is sort of laughable. For example, a roundtrip ticket on British Airways from New York to London costs ~$830, and ~$520 of that is "carrier imposed surcharges," while the base fare is only ~$100. Perfectly rational, eh?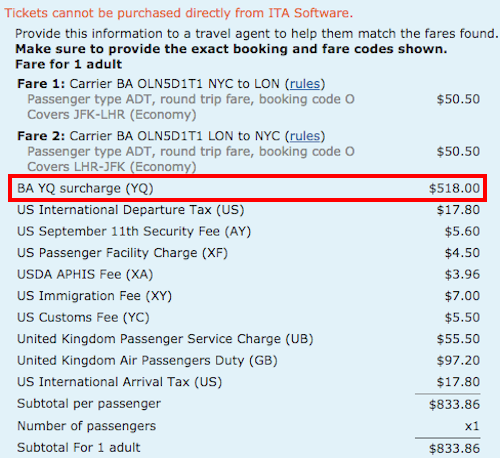 Here's a move which is being marketed in a bizarre way. Cathay Pacific is adding fuel surcharges to most tickets booked starting September 15, 2016. The first thing that's surprising here is that they're not even trying to mask this — they're calling them "fuel surcharges" and not "carrier imposed surcharges."
Here's the chart with how much the fuel surcharges will cost per sector:
The fuel surcharges won't apply for tickets issued in Hong Kong (due to local regulations), and won't apply out of some other regions where laws prevent airlines from imposing these surcharges, like the Philippines. Since I know it's a situation people face every day, the terms also indicate that no fuel surcharges apply for ground transportation between Bahrain and Dammam, Saudi Arabia. The more you know… 😉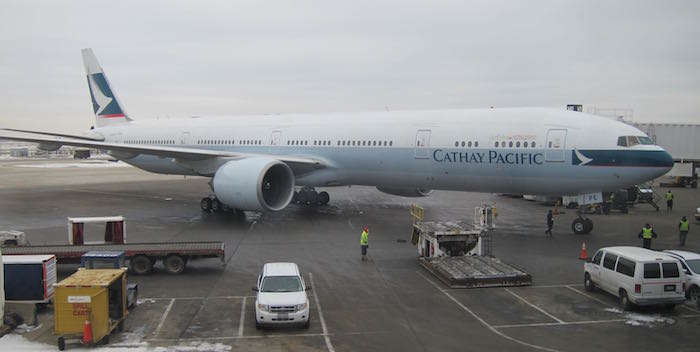 So, what's the logic here? In Cathay Pacific's advisory about this new charge, they provide no explanation of why they're adding these surcharges.
Well, Cathay Pacific's profits fell by 82% in the first half of the year compared to last year, which is largely being attributed to losses incurred due to bad fuel hedging. Per Bloomberg,the airline reported losing 4.49 billion HKD from fuel hedging in the first half of 2016, which equates to roughly 580 million USD. OUCH!
So I think that explains this situation — Cathay Pacific is adding fuel surcharges to the cost of tickets because oil has gotten so cheap, and it's costing them dearly.
(Tip of the hat to LoyaltyLobby)