Gulf carriers are known for their extravagant first class products. Well, at least that's true of Emirates, Etihad, and Qatar, which arguably feature among the world's best first class products. From onboard showers to onboard bars, they have it all.
Well, unfortunately the same isn't true of Saudia, as their current first class product is worse than their newest business class product, available on their 787s.
Their 777 first class product is in a 2-2-2 configuration…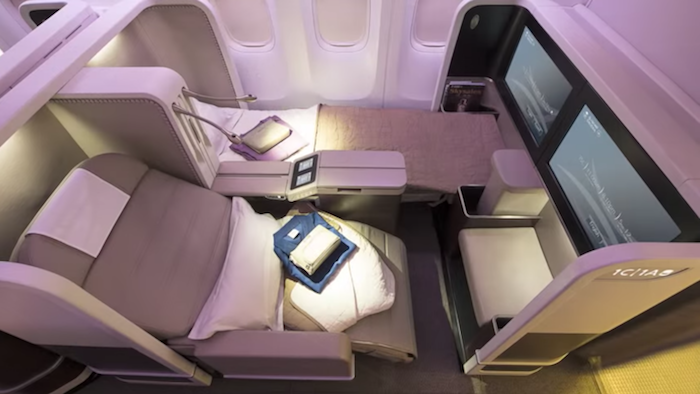 Meanwhile their 787 business class product is in a 1-2-1 configuration, with direct aisle access from every seat.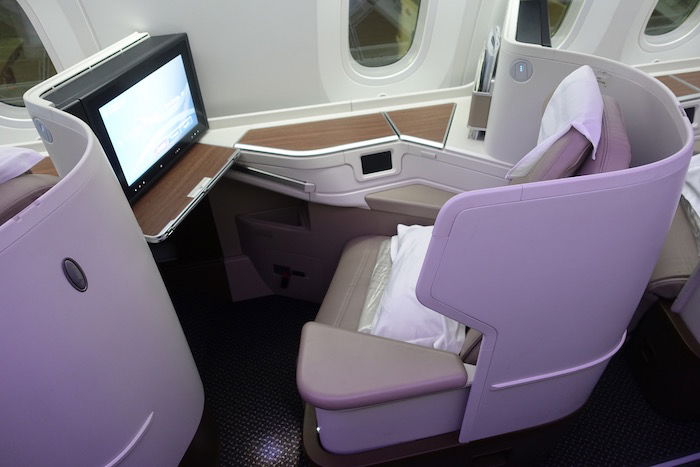 Well, in June I wrote about how Saudia is finally going to get competitive with their first class hard product, as they're planning on installing fully enclosed suites on select 777 aircraft. Their new hard product isn't exactly cutting edge, but it's among the better products out there.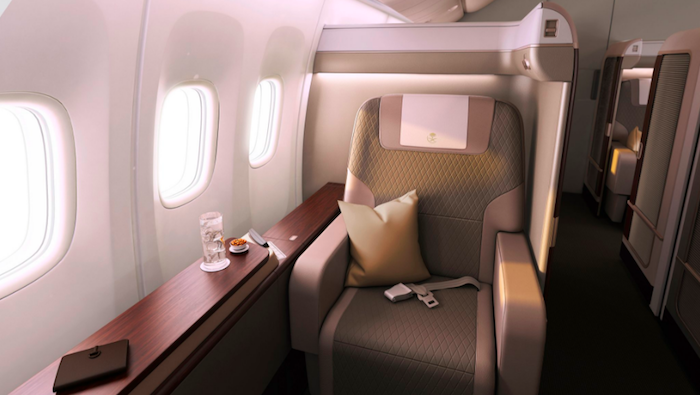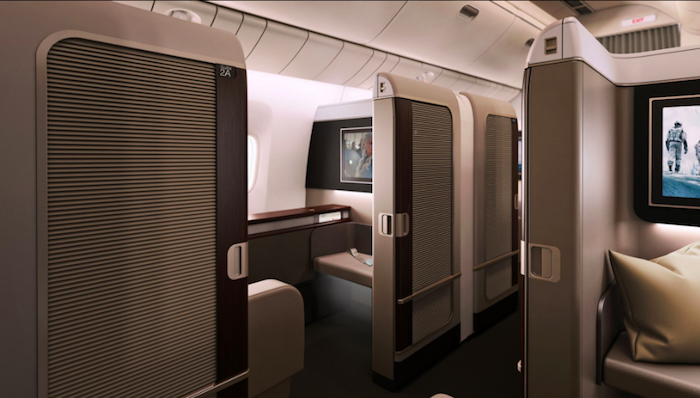 With these changes, Saudia will be transitioning from 24 first class seats to 12 first class seats, given the significantly larger footprint of the new seats. Supposedly the product will start to be rolled out as of later this year.
Well, while I wouldn't quite call it "official," there are hints that Saudia is making progress towards installing their new first class product, including which route they may be launching it on.
Routes Online is reporting that Saudia is increasing their frequencies on their Los Angeles to Jeddah flight from 3x weekly to 5x weekly.
Perhaps most interesting is that Saudia is adjusting their configuration for this flight from 24 first class seats to 12 first class seats:
Also, the airline's configuration listing for the 3-class 777-300ER (773) also sees changes from 01DEC16. The new configuration is F12J36Y242, instead of F24J36Y245. However, First Class is not available for reservation on/after this date.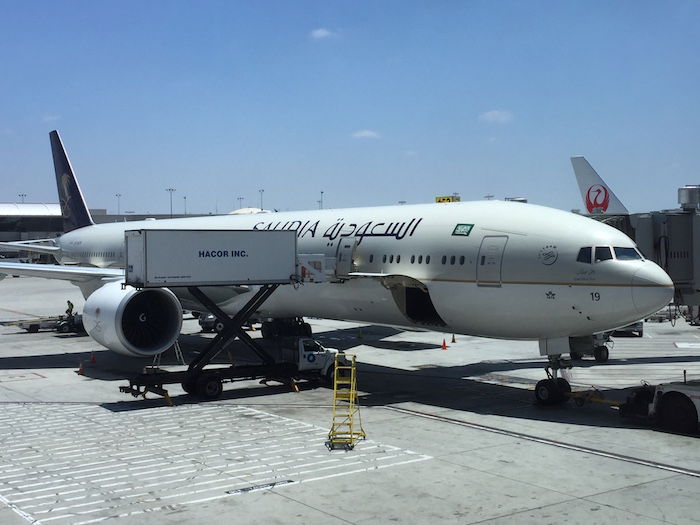 So while first class is temporarily zeroed out, the fact that the flight shows as having 12 seats in first class is great news, since that doesn't match any of Saudia's current configurations.
I guess it would make sense for Los Angeles to be among the first routes to get the new first class product, given that it's Saudia's longest flight, and also given that it's a popular destination for Saudis. Last time I flew Emirates between Los Angeles and Dubai there was a Saudi princess in first class. Based on my experience with Saudia, I can't blame her.
Maybe I can redeem Korean Air SkyPass miles for this flight once it's in fact confirmed that it will feature Saudia's new first class. Korean Air SkyPass charges 160,000 miles for roundtrip first class between the US and Middle East, so that seems like a fun use of Chase Ultimate Rewards points.
And since they have Wi-Fi, I can even live blog the flight once again… 😉