A few weeks ago I flew Pakistan International Airlines (PIA) from Manchester to New York, which sure was an… interesting flight. While lots of airlines operate fifth freedom routes, PIA's flight between Manchester and New York is an especially interesting one.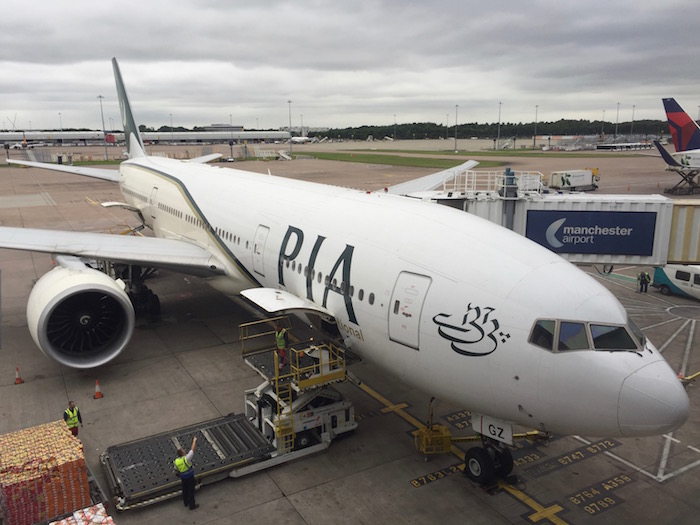 PIA flies from Lahore to Manchester to New York, though on the way back they operate a nonstop flight from New York to Lahore. I find it puzzling that they operate the fifth freedom flight in only one direction, since it limits the potential number of passengers they could carry exclusively between Lahore and Manchester, or exclusively between Manchester and New York. When we took the flight from Manchester to New York, it sure seemed like we were just about the only non-transit passengers on the plane.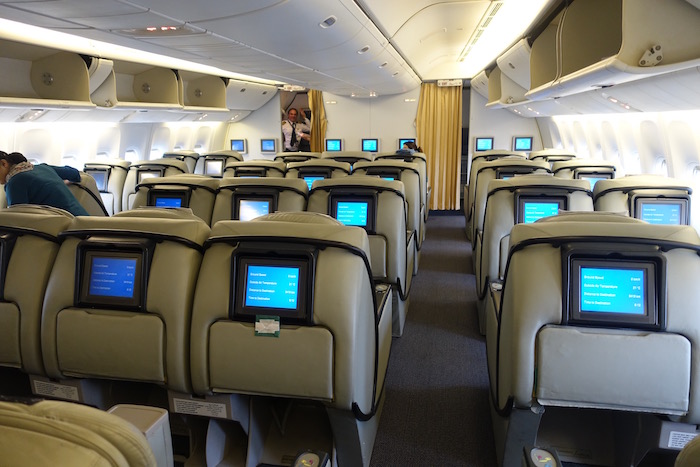 The reason for the fifth freedom route to begin with is that nonstop flights from Pakistan to the US aren't allowed, which means the plane first has to stop somewhere else.
Anyway, reader Moritz passed along that PIA is apparently planning on discontinuing their flight via Manchester.
According to austrianaviation.net, PIA plans on operating their Lahore to New York flight via Leipzig, Germany, as of 2017. That sure is a fascinating route, as Leipzig Airport is used almost exclusively for regional routes. I'm curious if they actually plan on operating the flight in both directions via Europe, or will still have a one stop service westbound and a nonstop flight eastbound.
PIA has fantastic business class fares, so it sure would be nice if they improved their product on the route. PIA is introducing a better product between Pakistan and London with their "Pakistan Premier" service. This is thanks to them leasing planes from SriLankan, which is in a horrible financial situation. So they're taking over SriLankan's gorgeous new A330s with reverse herringbone seats.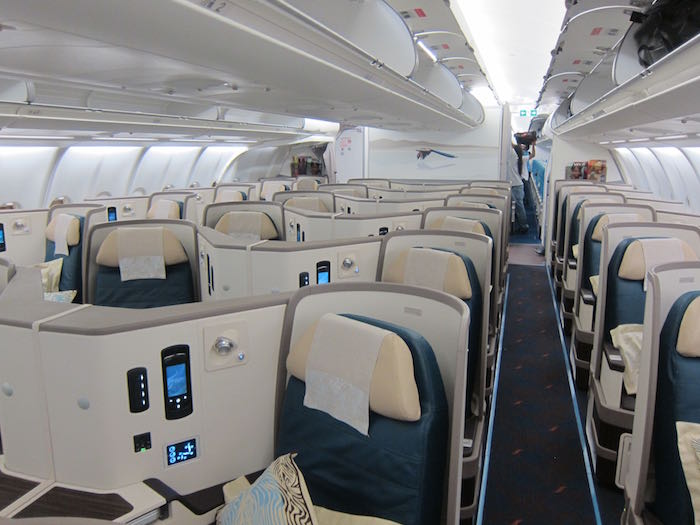 If PIA operated those to the US, they'd actually have a better than average product all around, rather than the current cabins they have, which are falling apart.
So far I haven't seen any official confirmation of this route change, though I'll be watching for it. How interesting…
What do you make of PIA operating their Pakistan to US flight via Leipzig?