Vietnam Airlines is one of the faster growing airlines in Asia, and has ordered an impressive number of new planes. The airline has both Airbus A350 and Boeing 787 aircraft in their fleet, with several more on order.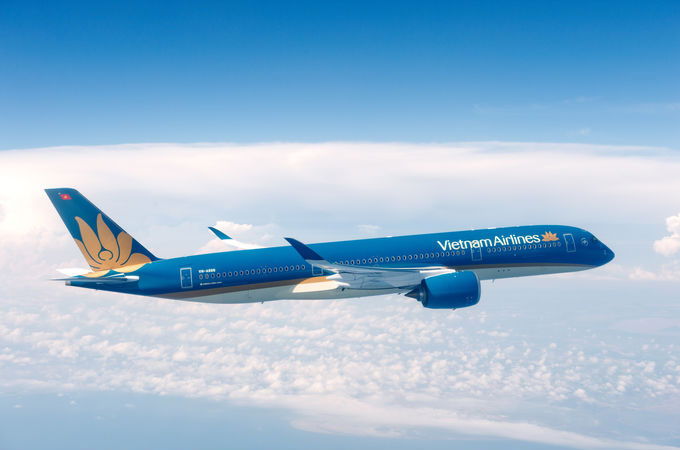 Interestingly the airline is installing two different types of business class seats on these planes. Vietnam Airlines has reverse herringbone seats on their 787s, while they have a staggered fully flat configuration on their A350s, so personally I far prefer their 787 business class configuration (even though in general I prefer the A350).
Well, it looks like Vietnam Airlines is more of a fan of the A350, as they've just signed a Memorandum of Understanding (MOU) with Airbus for 10 more A350-900 aircraft. As of now Vietnam Airlines has four A350s in their fleet, with another 10 on order. This MOU would get them another 10, for a total fleet of 24 A350s. Of course that assumes this deal goes through.
Perhaps most interesting is that the Airbus press release specifically says that Vietnam Airlines will use these planes to begin nonstop flights to the US, starting with a flight between Ho Chi Minh City and Los Angeles. At 8,169 miles, the route is a bit shorter than the world's current longest A350 route, operated by Singapore Airlines between Singapore and San Francisco (8,446 miles).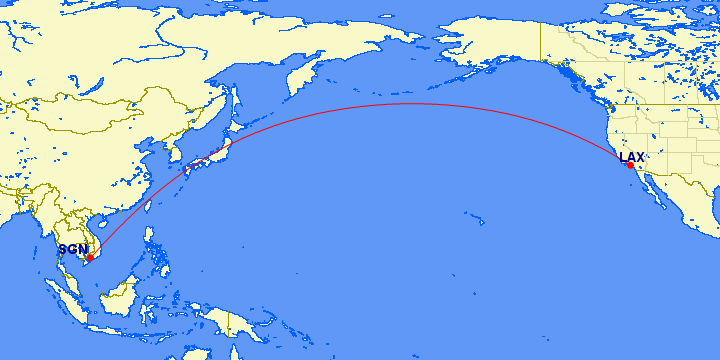 It's interesting to see the number of new flights that airlines in Southeast Asia want to launch to the US. Garuda Indonesia, Thai Airways, and Singapore Airlines, all want to add further flights to the US.
In the case of Vietnam Airlines, there's another hurdle they have to overcome first. Vietnam needs to obtain a Category 1 rating with the US FAA, which they don't presently have. This shouldn't be too tough for them to do, and it's something Indonesia also recently obtained, ahead of them launching flights to the US.
Bottom line
It would be very cool to see Vietnam Airlines launch flights to the US, something that's only sustainable thanks to the new ultra fuel efficient planes being produced by Airbus and Boeing. That being said, Vietnam is generally a pretty low yield destination, so they'd have a very hard time turning a profit on a route like this, even with high loads and a fuel efficient plane.
Nonetheless I'd love to see Vietnam Airlines start US flights, so am looking forward to this. However, it'll likely be at least a couple of years before this comes to fruition.
What do you make of Vietnam Airlines starting flights between the US and Vietnam?