Update: Delta has now bought a 4.3% stake in Korean Air, which they hope to increase to 10%.
Delta has just announced that they'll be launching daily nonstop flights between Atlanta and Seoul Incheon as of June 3, 2017. They'll operate the flight with a Boeing 777-200 aircraft, with the following schedule:
DL89 Atlanta to Incheon departing 1:05PM arriving 4:45PM (+1 day)
DL88 Incheon to Atlanta departing 6:30PM arriving 7:40PM
Interestingly Korean Air also operates a daily nonstop flight between Atlanta and Incheon, meaning there will be two daily nonstop flights in the market. Korean Air's flight operates with the following schedule:
KE36 Atlanta to Incheon departing 12:20PM arriving 4:10PM (+1 day)
KE35 Incheon to Atlanta departing 9:20AM arriving 10:20AM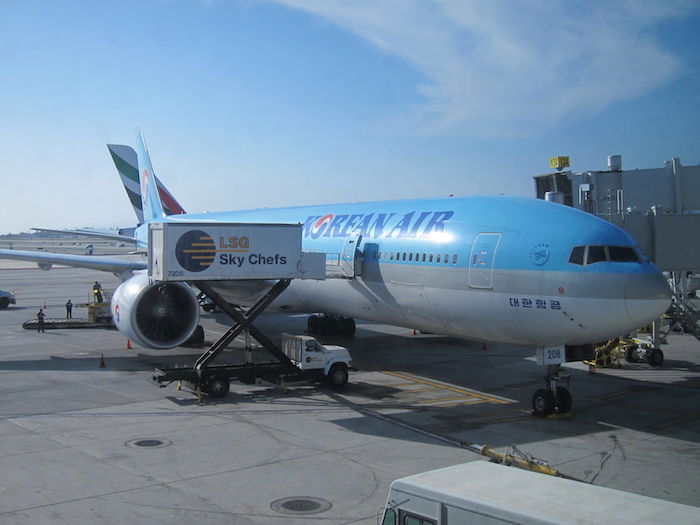 Korean Air 777-300ER
While the two airlines have similar schedules from Atlanta to Seoul, the frequencies from Seoul to Atlanta complement one another nicely.
The two airlines are marketing this new route as an expansion of the partnership between Delta and Korean Air, as they're also increasing the routes on which they codeshare, as follows:
Korean will place its code on Delta's Atlanta to Seoul service along with flights to 115 U.S. and Canada destinations beyond Atlanta, Los Angeles and New York City. Korean will also add its code to Delta's Sao Paulo, Brazil flights from both Atlanta and New York City. Delta will expand its codeshare footprint to 32 Korean Air destinations beyond Seoul including new code to Taipei, Osaka, Singapore, Nagoya and Okinawa. The airline will also place its code on Korean flights from San Francisco and Houston to Seoul. Delta and Korean plan to launch the new codeshare in 4Q 2016, subject to government approvals.

Here's what executives at both airlines have to say about the new route and expanded partnership:
"Delta and Korean Air are expanding a 20+ year trans-Pacific partnership, and we believe the new Delta service between Atlanta and Seoul in conjunction with an enhanced partnership with Korean solidifies our joint position as leading carriers in the U.S.-Asia market," said Steve Sear, Delta's President – International & Executive Vice President – Global Sales. "Incheon International Airport is one of the premier gateways to Asia and the strength of our combined hubs and flight offerings gives customers a significantly enhanced portfolio of destinations for travel."

"Our expanded partnership with Delta allows our customers to travel more conveniently with more options between Asia and the Americas, strengthening our position as the world's largest trans-Pacific airline, said Walter Cho, Korean Air's C.O.O. "Travelers will benefit from the combined network strength of Korean Air and Delta resulting in greater schedule flexibility and increased frequency."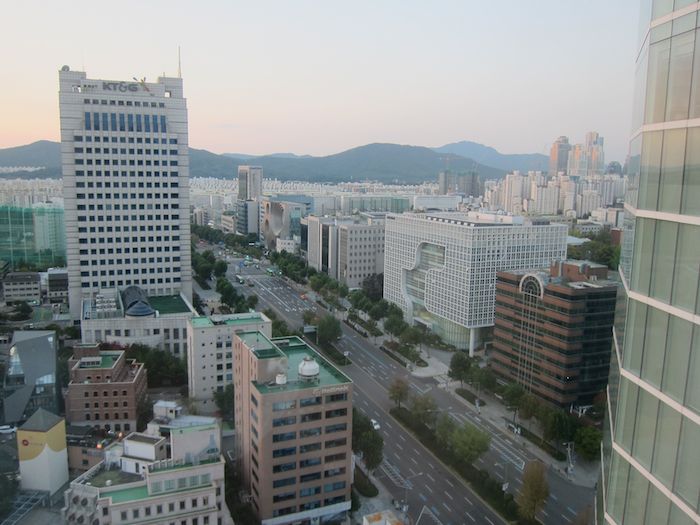 Seoul, South Korea
Boy, it sounds like the two airlines have a really close partnership, no? Well, here's the crazy part. Despite the fact that the airlines are codesharing on many routes (including Delta's new Atlanta to Seoul flight), the partnership between Delta and Korean Air is the weakest in all of SkyTeam.
Delta has four "levels" of airline partners, and Korean Air is the only SkyTeam airline to be a "Group 4 partner." For example, you can't earn Delta Medallion Qualifying Miles, Medallion Qualifying Dollars, or the Medallion mileage bonus for travel on Korean Air. At most you can earn 100% redeemable miles for Korean Air flights, even if you're flying full fare first class.
Here's the SkyMiles earnings chart for travel on Korean Air: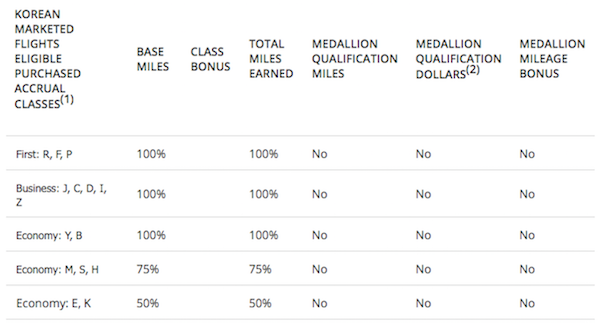 The stingy earnings rates date back to 2013, when Delta claimed that "each airline determines its level of participation in partnership with us."
With the two airlines now codesharing on more routes than before, perhaps it's time they rethink their frequent flyer program partnership?