I recently had the chance to stay at the world's self proclaimed northernmost hotel, the Radisson Blu Polar Hotel Longyearbyen. The hotel is located on the island of Svalbard, which is just a few hundred miles from the North Pole.
I can't say it was the most luxurious hotel I've stayed at, though Longyearbyen isn't exactly a destination you visit for a relaxing or luxurious vacation. At the same time, I do wish the hotel would have been a bit more charming, given its unique location.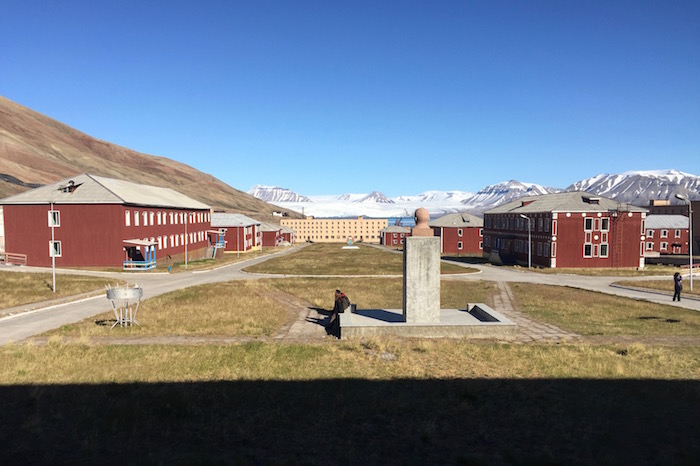 Well, reader Steve sent along a link to a Bloomberg article about what's supposedly the world's southernmost hotel, and it looks slightly more luxurious than the Radisson Blu… and also significantly more expensive.
I thought getting to Longyearbyen was a bit of a pain, though it pales in comparison to getting to Antarctica, and in particular getting to the White Desert Camp.
You have to take a special charter flight from Cape Town, which lands on the ice in Antarctica.
On the plus side, the "camp" looks gorgeous, and all activities, food, etc., are included.
However, as you might expect, it comes at a steep price tag. You can't just book a night here, but rather have to book a package, which will set you back 64,000EUR per person for an 8-11 night trip. Should you be interested, here's a brochure with the full itinerary. As you can see, the most desirable dates sell out quickly, so you'll need to book well in advance, given that there can only be 12 people per tour.
Here's a sample itinerary:
While still far from cheap, perhaps I should instead aim for a cruise to Antarctica, which can be had for around $1,000 per person per night. That's still really expensive, but then again, Antarctica isn't exactly a destination that's easy to access using miles & points.
Is anyone else hoping to visit Antarctica eventually, and if so, what's your plan? Or has anyone already been, and if so, how was it?