La Compagnie is the all business class transatlantic airline that started flying in mid-2014. Their first route was between Paris and Newark, and I was able to review that flight within days of when they launched operations. Last summer La Compagnie launched flights between Newark and London as well.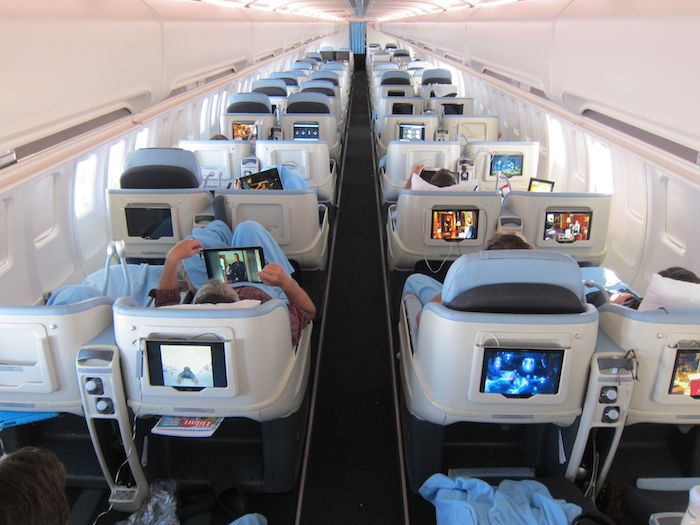 In March La Compagnie claimed they were breaking even on their Paris route, and were still "ramping up" on their London route (in other words, they weren't yet breaking even).
Well, La Compagnie has just announced that they're discontinuing their flight between Newark and London Luton as of September 25, 2016, and they're blaming Brexit. Per the press release:
Effective Sunday, September 25, La Compagnie, the exclusively business-class boutique airline, is suspending its London-New York route. This decision comes in view of the new economic climate and aviation landscape in Europe following the recent United Kingdom European Union membership referendum in June 2016. In parallel, La Compagnie was aiming since months at developing and grow its original Paris-New York business, and so the second daily flight will begin as soon as October 2016.

"We would like to express our sincerest gratitude to our passengers, teams and partners, especially London Luton Airport, who have supported us since the launch of our London operations back in April 2015. This has not been an easy decision, but we would like to emphasize that this is the suspension of, not the cancellation of, the London–New York route," said Frantz Yvelin, Founder and CEO.

This change has not been taken lightly by La Compagnie, known for delivering the best value in transatlantic business-class travel. The airline has received consistent positive feedback from its valued customers on the London route and encouraging performance levels with an average load factor above 77 percent since June 2016. The London option will be reassessed in the future.
They're claiming it's a suspension and not a cancelation, though I'm extremely skeptical about that. La Compagnie is also claiming that they will start a second daily flight between Paris and Newark as early as October. However, their fares are already low and it's not like demand is going to double overnight, so I don't see this working out especially well for them.
The airline says that passengers booked on this flight are entitled to a refund, or otherwise are entitled to rebook on the Paris to Newark flight. That's not a reasonable accommodation. They're canceling the flight three weeks in advance and are unwilling to rebook passengers on another airline for the originally scheduled route. At a minimum they should be responsible for providing transportation between London and Paris so passengers can take the La Compagnie flight out of there.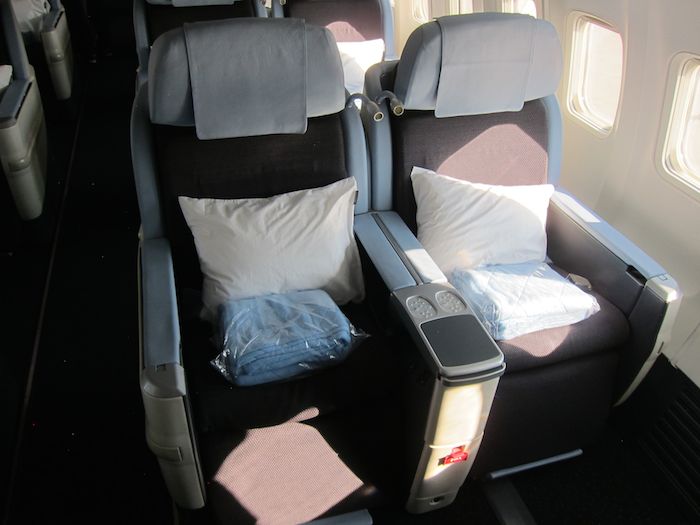 A few weeks ago, La Compagnie also sold a year of unlimited flying for $35,000. I'm not sure if anyone ended up buying it, but if they did, they really should be entitled to a refund (or at a minimum, a big discount), given that they discontinued half their route network.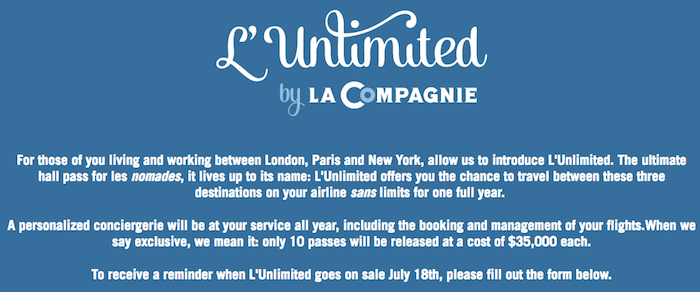 Bottom line
La Compagnie offers a fantastic value proposition for passengers, though from their perspective I never really saw how they were going to make this work long term. They finally managed to breakeven on their Paris route with high load factors, but those are under pretty good conditions, all things considered.
In the case of London, I suspect they realized that they were unlikely to ever turn a profit on the route, and figured Brexit was a good excuse to pull out.
While La Compagnie has offered a good value proposition when things go right, time and again they've left passengers hanging in the case of cancelations, and this is yet another example. If you're booked between London and New York they're required to provide you with transport between London and New York, and not just between Paris and New York. If anyone is booked on the route, I hope they push La Compagnie on this.
Was anyone scheduled to fly between London and New York on La Compagnie? Are you surprised to see the airline cut the route?
(Tip of the hat to Miles from Blighty)