I flew JetBlue Mint for the first time in early August, and instantly fell in love. From the Mint Suite, to the food, to the service, to the little touches, the experience was incredible. With all three US legacy carrier loyalty programs now being revenue based, I'm questioning my loyalty more than ever before, and am finding it worthwhile in many cases to just outright book what I want.
Well, yesterday morning I had my second flight in JetBlue Mint, from New York to San Francisco, and I was curious to see if this one would be as good as the last one.
Could the crew really compare to the one I had on my last Mint flight, which was incredible? Could the food on a breakfast flight be as good as the food on a dinner flight?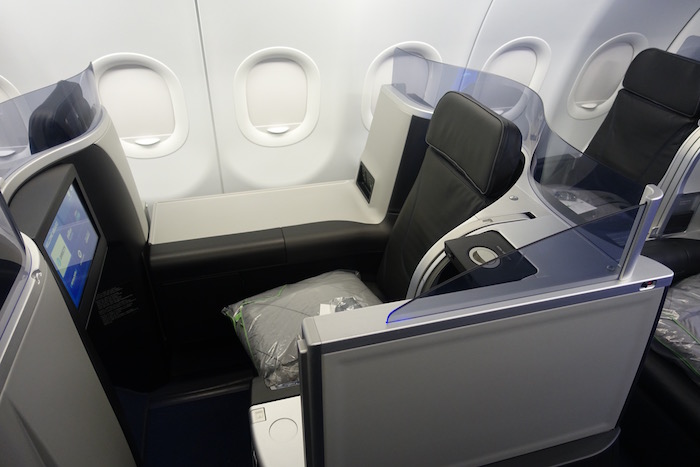 Well, the answer is "for the most part, yes." After my second flight in JetBlue Mint I figured I'd share my overall impressions of the product based on this flight, in the form of a "5 things I love about Mint" post. Because I really really do love JetBlue Mint, in case you haven't noticed.
In this post I'll be leaving out the frills and sticking to the things I really value. So there will be no mention of a Birchbox or cookies before landing, for example, cool as they may be. Those are gimmicks, and aren't the core of what makes JetBlue Mint special.
Amazing service
JetBlue's Mint flight attendants are incredible. Okay, this crew wasn't quite to the level of the one on my previous flight, as Agda was one of a kind. However, the two flight attendants taking care of me were top notch, and objectively among the best flight attendants I've had on a US airline.
Let me give just a few examples:
I was offered a refill on my pre-departure beverage three times, including just moments before we pushed back
Once I was settled into my suite, the flight attendant asked if it was okay if he unwrapped my pillow and blanket for me so that I didn't have to do it
The second we passed through 10,000 feet a flight attendant stopped by my suite and asked if he could close my door for me and get anything out of the overhead bin for me
Those are just a few examples, but the whole service was top notch.
Great caffeine!
I'm a bit coffee addicted, and JetBlue probably has the best drip coffee of any airline, thanks to their partnership with Dunkin' Donuts. It's one of the few airplane coffees I've had where I would have been happy if I were served it on the ground.
On top of that, they make fantastic cappuccinos, among the best of any airline I've flown.
Great, simple food
JetBlue's Mint meal service isn't some elaborate five course affair. As far as I'm concerned that's great, because unlike on other airlines, the food is actually delicious.
Breakfast is generally the most underwhelming airplane meal out there, though this was the best airplane breakfasts I've had in a very long time. As usual, I could select my choice of three dishes. Here was the menu for my flight:
I had the frittata, french toast, and poached pear with yogurt and granola. All three dishes were fantastic. The only puzzling part of the breakfast was the roll they served with it.
Then later on in the flight I was offered fresh fruit and sorbet, along with a cappuccino.
It might not be a five course affair, but it was by far the best domestic airplane breakfast I've ever had.
Fast/free Wi-Fi
I wrote about this yesterday. JetBlue offers free Wi-Fi for all passengers, and has an option to pay $9 per hour for faster Wi-Fi. This was the fastest Wi-Fi I've ever had on a plane, which is something I really value.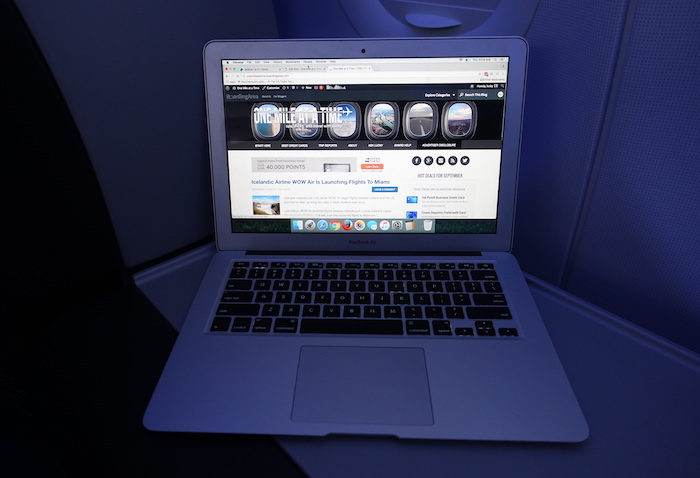 The impact Mint has had on the market
Not only is JetBlue extremely innovative with the product they introduced, but they've had a huge impact on the market as a whole. They've caused competitors to significantly reduce their premium cabin transcon pricing. Years ago airlines didn't offer ~$550-600 one-way transcon tickets in a flat bed product.
Nowadays thanks to JetBlue we've seen the other carriers in the market, including American, Delta, United, and Virgin America, largely match JetBlue's pricing. So if you're someone who likes discounted premium cabin tickets you should appreciate JetBlue, even if you've never flown them.
Bottom line
JetBlue Mint is fantastic, so kudos to the way in which they've changed the market. They have better service and tastier food than I've had on any other US airline, and on top of that they entered a market and brought down the prices.
Well done, JetBlue!