A few weeks back I used Uber during an overnight in Colombo, so I've been receiving email updates about their service there ever since. Usually I'd just delete the emails, but the one in my inbox this morning caught my eye, as the subject line read "Arriving now: Cash payments in Colombo."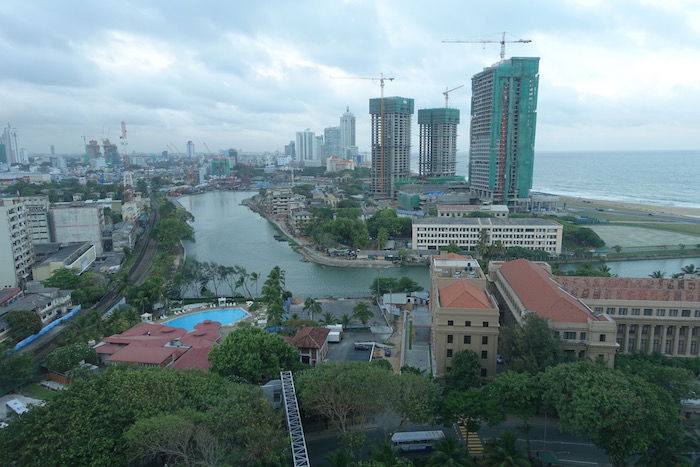 I was confused at first, because in my opinion half of the benefit of Uber is that it's cashless. To me, marketing "Uber" and "cash" in the same sentence would be the same as marketing "Starbucks" and "gin & tonic" or "Dunkin' Donuts" and "steak tartare" in the same sentence. They just don't go together… or so I thought.
Here's what the email said:
We are thrilled to let you know that starting today, you will be able to pay for your Uber rides with cash!

That's right – you get all the Uber awesomeness and even more options when it comes to paying for your ride. Simply choose the CASH option, take a ride and pay your driver directly in cash at the end of the trip.

If you do not see the cash option in the app right away, don't worry the cash option will roll out gradually to everyone over the coming weeks.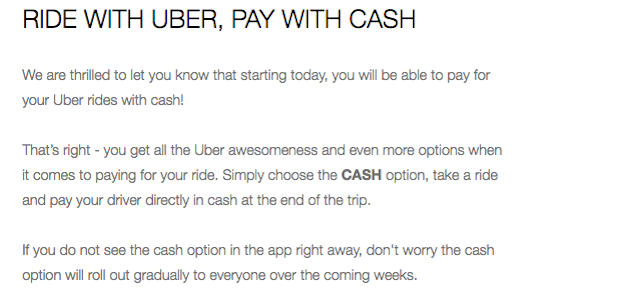 As you can see, the process is pretty simple, as you just select "CASH" as the payment option when selecting a ride, and then you pay the driver in cash.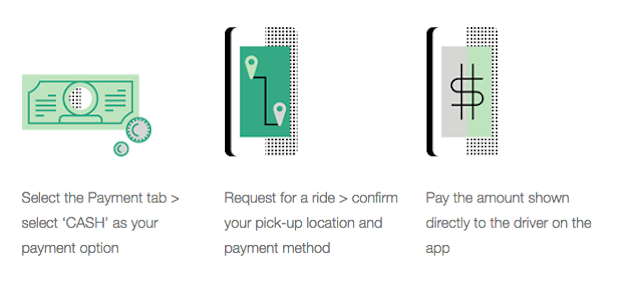 There's even an Uber press release about this new opportunity. Apparently Uber did a cash test in Hyderabad, and now are expanding the option to pay in cash to 130 cities around the world.
When I first saw this I said to myself "well what's the point then?" But I can definitely see merit to Uber beyond the cashless aspect of it. Uber is also great because it lets you track your ride, generate receipts, provides transparent pricing, and you can always follow-up with Uber after the fact, even if you paid in cash.
I suspect this change is coming to cities where some people might not have a credit or debit card, and therefore they might be people who wouldn't otherwise be able to use Uber. But I'd still rather pay with a credit card, given there are so many cards that offer bonus points on purchases like Uber rides.
Earn bonus points for travel and transportation with these cards:
As far as the driver goes, I suspect Uber simply subtracts their cut of the cash rides from the Uber driver's pay that's processed by credit cards, which I suspect is still a majority of rides.
This is an interesting advancement, even if on the surface the cashless aspect is what many of us like most about Uber.
Have you ever seen the option to pay for an Uber ride in cash?