Hola from Madrid, and the architecturally impressive but otherwise uselessly large Adolfo Suárez Madrid–Barajas Airport.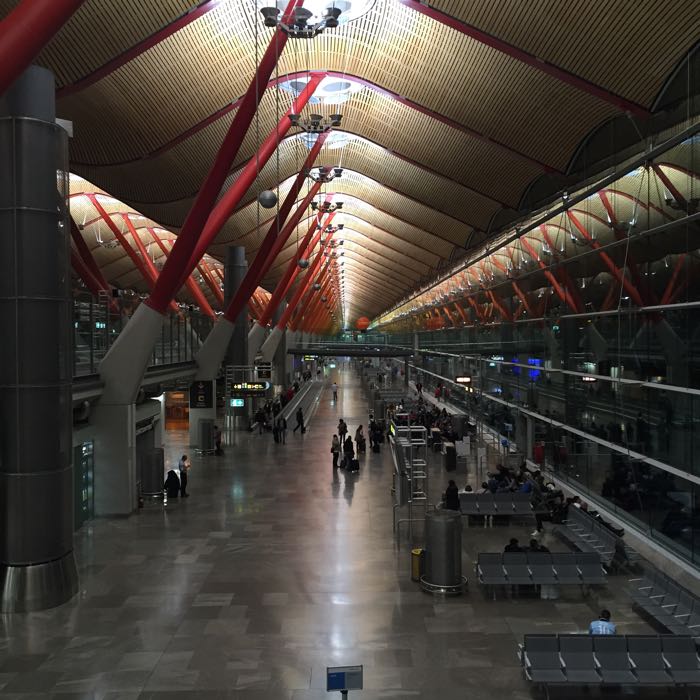 I'm here for a long weekend, and as this is my first time in Madrid I'm quite looking forward to exploring the city.
Featured Stories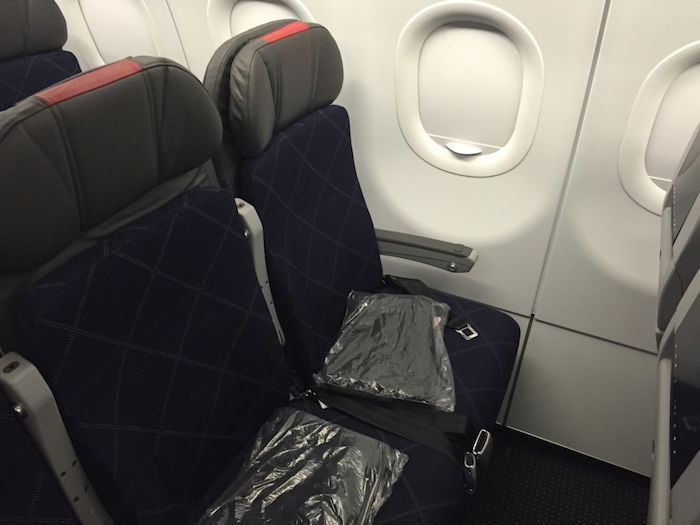 I haven't flown longhaul economy in over 10 years. It's not that I'm not willing to fly longhaul economy, but rather thanks to miles & points there hasn't really been a need to.
Admittedly this isn't a 15+ hour flight, but it is the longest economy flight I've taken in a long time. And it wasn't that bad…
---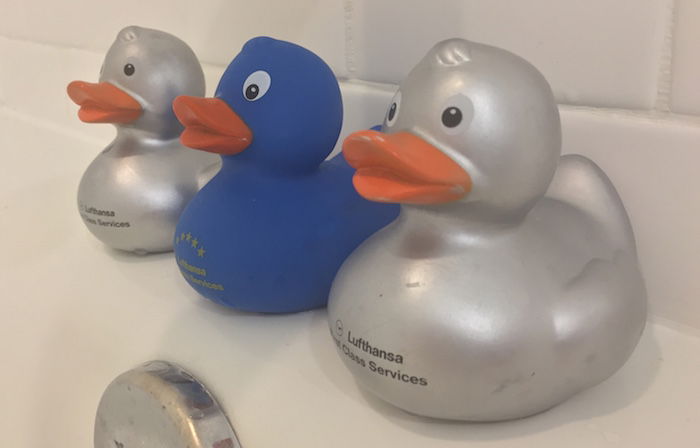 One of the things I've learned dating someone outside our hobby is just how foreign some of the things we take for granted sound to other people. Before we met my boyfriend Ford didn't know the first thing about miles & points, and it's been fun seeing all this through his eyes.
He put together a list of things he's learned from his exposure to miles and points; Tiffany's husband and Mike's daughter got in on the fun as well, which combine for a cute perspective on how crazy we all seem to others:
---

TIPS: Earning Miles & Promos
Emirates Offering Targeted Status Match Opportunity
$100 Off Your First Silvercar Rental
Discounted Lounge Access With LoungeBuddy
IHG Accelerate Offers A Free Night For Every Two Stays
10 Best Credit Card Offers For October
SPG Introduces Member Exclusive Rates
Maximizing The Value Of The Blue For Business Amex Card
Earn American Bonus Miles For Flights To Australia
How Does Postmates Work?
Save On Last-Minute Bookings With Hotel Tonight
Targeted: $50 Off A $250+ Sheraton Stay With Amex Offers
Special Hilton Rates For Honors Members
Buy JetBlue Points With A 50% Bonus
Last Chance For 75K American Miles Sign-Up Bonus
Save Money On Your Cell Phone Bill With Amex Offers
Alaska & Emirates Add Codeshare & Reciprocal Elite Benefits
TRICKS: Redeeming Miles
Using Iberia Avios As An Alternative To British Airways
British Airways Devalues Shorthaul US Awards
The 4 Airlines With The Best Award Ticket Change Policies
Korean Air Greatly Limiting Partner Award Availability
Cathay Pacific First Class Last Minute Awards Bookable Again
10 Best Uses Of American Miles
Winter 2015 IHG PointBreaks Hotels Now Bookable
Full Winter 2015 IHG PointBreaks List — Just 5K Points Per Night
When A Hotel Offers You An Incentive To Redeem Points
No More Last Minute Cathay Pacific First Class Awards?
TRAVEL With Ben (Lucky)
Do Upgrades Get Better Than This?!
10 Things I've Learned Being Raised By A Miles & Points Geek
10 Things I've Learned Being Married To A Miles & Points Geek
Hotel Pet Peeves: Individual Air Conditioning Units
Hello, Live From My Longest Economy Flight In Years!
Who Owns The Rights To Airplane Window Shades?
10 Things I've Learned From Dating A Miles & Points Geek
REVIEWS & Trip Reports
First Look At American's New Flagship Dining DFW
Review: Sheraton Dubrovnik Riviera Hotel
First Reviews Of Qatar Airways' New First Class Lounge In Doha
NEWS & Updates
American Increases Baggage Allowance For Alaska Elites
Starwood To Partner With Design Hotels — Here's Why This Is Awesome!
Emirates' Brilliant Response To Delta's Dubai Claims
Story Of Guy Sitting Next To Doppelganger On Flight Goes Viral
Dynamic Air's Unbelievable Engine Fire Press Release
Expert Says Hotel Sex Is Better
Family Of 9 Kicked Off JetBlue Flight… Called "Animals" Over PA?
Implications Of Hyatt Taking Over Starwood?
NFL Quarterback Fired For Missing Flight
Delta Cancels Dubai Flights, Blames Gulf Carriers
Backstory Of The Big Dog Being Carted Around An Airport
Le Meridien Pop-Up Stand At Amex Centurion Lounge Dallas
Oops: Airline Incorrectly Accuses Passenger Of Being Pregnant
JetBlue's "HumanKinda" Short Film
Emirates' Soccer Stadium Safety Demonstration
American Flagship Lounge Dallas Opening November 3, 2015
Lyft Now Operating At Las Vegas McCarran Airport
Etihad A380 Flying Melbourne To Abu Dhabi In 2016
Unbelievable Air-To-Air Emirates A380 Footage
Disabled United Passenger Forced To Crawl Off Plane
Remember American's China Mistake Fares? An Interesting Follow-Up…
One Direction's Music Video Sells Hotel Rooms
Ethiopian To Add Flights To New York In 2016
Could American Launch Flights To Abu Dhabi?
---
The weather here is perfect, and I'm looking forward to walking around the city. What are your plans this weekend?