A story has surfaced of a 24 year old lady who took a Jetstar flight from Wellington to Sydney, and was mistook for being pregnant.
Via stuff.co.nz:
While boarding the flight, a male attendant motioned to his stomach and said something she could not hear.

When she asked him what he had said, he replied by asking if she was pregnant.

"At first I thought he was asking how heavy my bag was," she said.

"He signalled to his stomach and said 'How many weeks are you?' I was stunned and shocked, and said 'I am not pregnant'.

Andersen said those around her had heard what the man said, leaving her feeling embarrassed and self-conscious."

Once in Auckland, she raised the matter with the cabin crew leader.

The man told her they usually asked people if they are more than 28 weeks pregnant for safety reasons.

Neither the man nor the cabin crew manager apologised to Andersen for asking the question.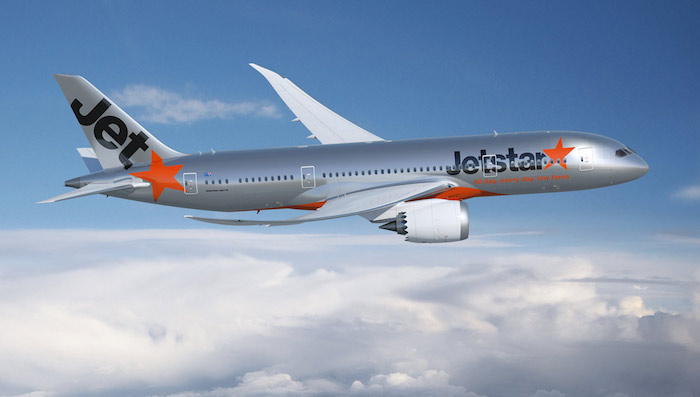 After that experience she raised the issue on Jetstar's Facebook page, and even did news interviews about it (you can see a clip of her being interviewed here). Today she received a call from Jetstar offering an apology and a $100 voucher towards a future flight.
This is an interesting situation:
While I'm not a pregnancy expert (I couldn't be further from one, actually), she definitely doesn't look 28 weeks pregnant to me, so I doubt the flight attendant was asking in an official capacity, though I could be wrong
Rather I would guess the flight attendant was just trying to engage her in small talk, and made a stupid comment… it happens to us all sometimes, no?
Understandably this made her feel self conscious, though I'm sort of surprised she'd publicly post on Jetstar's Facebook page and even go on the news; at that point everyone is judging her figure (either positively or negatively), which doesn't seem like a good solution if what she was told made her feel insecure
Bottom line
I'm not at all trying to justify the flight attendant's actions, but it sure seems to me like the flight attendant was just trying to engage in small talk, and unfortunately wasn't thinking clearly. We all make stupid comments once in a while, and it certainly doesn't reflect the airline.
I do find it a bit odd that she'd broadcast this situation so publicly, given that in the interview she's saying how self conscious she feels now. While I'll give her the benefit of the doubt, I don't think it's outside the realm of possibility that she's trying to get something out of this.
What do you make of this story? Do you think the flight attendant was engaging in small talk or asking per company policy? Does the airline owe her anything else?
(Tip of the hat to Geoffrey)