Now that the merger between American and US Airways is complete, the "new American" is the world's largest airline. While they've long been the strongest US airline to Latin America, it's nice to see them expand to other regions, as they've been doing lately.
American will soon be launching service to Sydney, and there are reliable rumors of them launching flights to Auckland soon as well. But Auckland isn't the only new rumored destination. One other destination which has been consistently rumored is Abu Dhabi.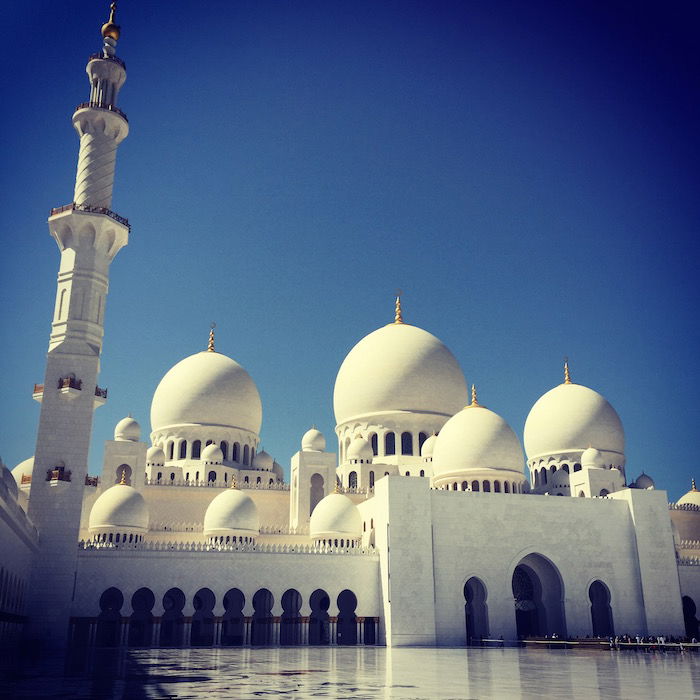 FlyerTalk member roadwarrior84 wrote a post today which sums up similar rumors to what I've heard:
A very knowledgeable insider at AA has told me they plan on announcing the DFW-AUH 2x/wk frequency in the coming weeks, along with the LAX-AKL route. Apparently going to the Middle East with a 77W and to AKL with a 787.

Now, she said MIA-AUH was actually their first pick as they would increase connectivity between ME/parts of Asia with Latam/Caribbean and there is plenty of market there (not sure what that really means???). However, seems like after QR decided to go daily on DOH-MIA and is doing well with it, paired up with EY asking AA to pick up the slack on their AUH-DFW and grow their partnership, AA decided to go with DFW-AUH. As JonNYC said somewhere, they will try it out which means the route will probably be alive for 6 months to a year and will remain if AA is indeed making money on it. She mentions the brains behind AA know for sure the route will be a success

Apparently the reason they have waited so long to announce is a JV with EY could be possible, and they working on all the details. However, AA is walking on eggshells with QR who knows about all this but can´t really do much about it. So apparently QR is retaliating by having conversations with B6 to expand on their relationship. Sounds like a bad soap opera but apparently that´s what´s been going on. Not sure where the whole OneWorld stuff goes in all of this but seems like AA and QR are not very good friends. I would have thought a second DFW-DOH or MIA-DOH would make more sense but apparently not.

Don´t kill me for this. I´m just stating what I was told and it´s a pretty good source. It may end up getting killed before it´s finally approved or things may change. Just thought I´d share with you what people at AA are talking about.
I've frequently heard rumors of American flying to Abu Dhabi, though what I haven't heard with any certainty is:
Whether the flight will be out of Dallas or Miami (Miami makes more sense to me, as it's a route not presently served by Etihad)
Which plane will operate the route (the 777-300ER speculation sort of surprises me, as this seems like a route which is much better suited for a 787)
How many times per week the flight will operate (admittedly American has limited 777-300ER capacity remaining, but 2x per week doesn't seem like it would be giving the route a fair shake)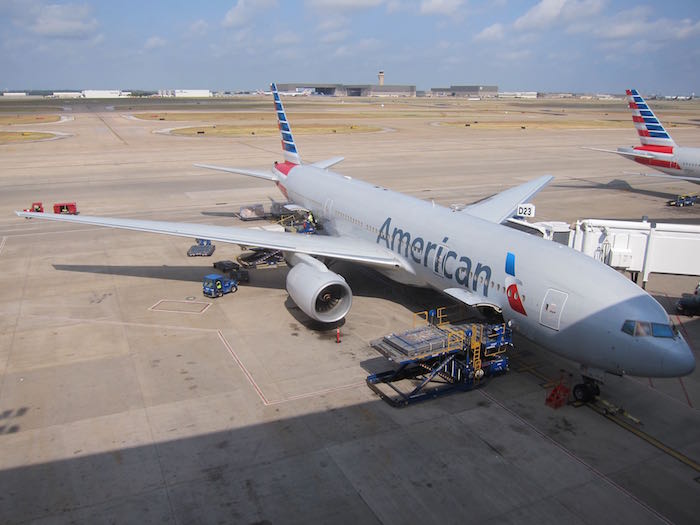 With that in mind, there are a couple of things which would make this route especially interesting:
Etihad over Qatar Airways?
American is unique in that they partner with both Etihad Airways and Qatar Airways. American began a partnership with Etihad in 2011, an arrangement which is outside of oneworld. Earlier this year they even strengthened the partnership by increasing mileage earning rates on Etihad.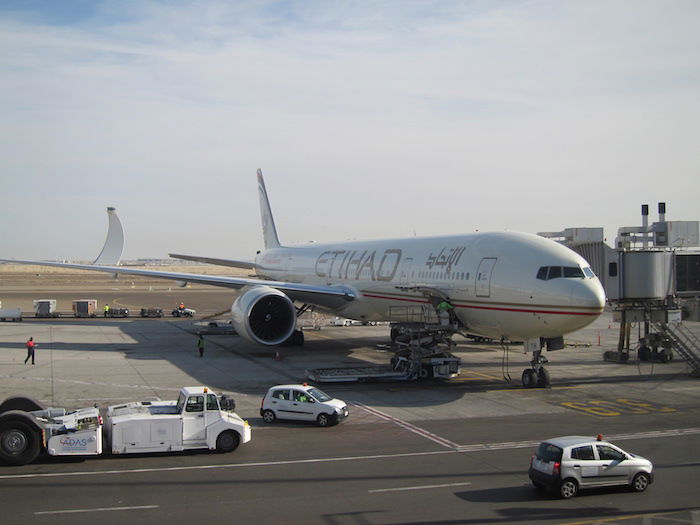 Meanwhile American's partnership with Qatar Airways directly isn't that strong, though Qatar Airways has been in oneworld since 2013, and also has some codeshare flights with American. In theory you'd think they'd have a stronger partnership due to their codesharing and mutual participation in oneworld, though in practice Qatar Airways doesn't actually seem that committed to oneworld, and has even threatened to leave.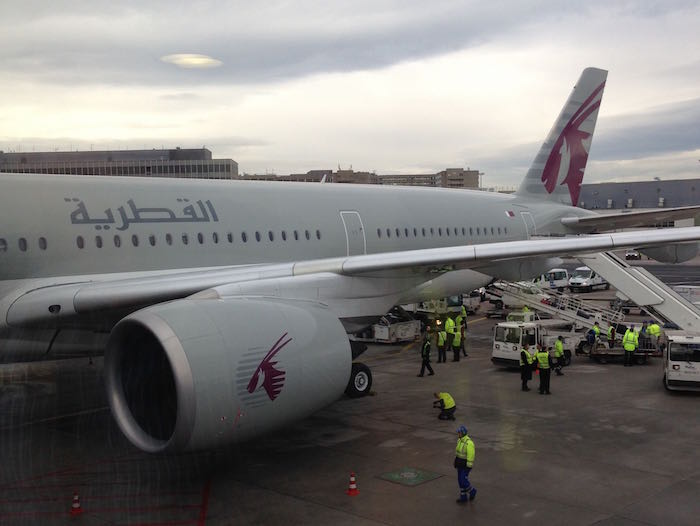 If you're going to launch flights to one city in that part of the Middle East, it's generally going to be Dubai, as it's the biggest market. However, there would no connecting traffic there (as American doesn't partner with Emirates or flydubai), which makes it interesting that American seems to be choosing Abu Dhabi over Doha. It seems like they do indeed value their relationship with Etihad more than their relationship with Qatar. Or more accurately, they see more potential with it.
What happened to the battle against the Gulf carriers?
Rumors suggest that American may even form a joint venture with Etihad, which is the highest form of cooperation between airlines. It means the airlines would have revenue sharing across their flights, almost creating metal neutrality between the two airlines.
As most of you probably know by now, the US carriers are in a huge battle against the Gulf carriers, whereby they're trying to stop their growth on account of unfair practices. It would be a bit ironic (though hardly surprising) to see a partnership grow between a US and Gulf carrier, given the amount of shaming which has been done of any business which chooses to associate itself with a Gulf carrier.
Then again, of the "big three" US carriers, American seems to be the least vocal about hating on the Gulf carriers. It seems to be mostly Delta's battle… or perhaps more accurately, Richard Anderson's battle.
Bottom line
It would be quite interesting to see American add flights to Abu Dhabi. This is a reliable rumor I've heard over and over, so I wouldn't be surprised to see the service added, along with the long-rumored Auckland service. That being said, to me it would make a lot more sense to add a flight out of Miami on a 787 (which has a better shot at being profitable), rather than simply adding more capacity out of Dallas, a route on which Etihad can't even fill their planes.
I'd love to be able to use systemwide upgrades to confirm business class on American's flights to Abu Dhabi!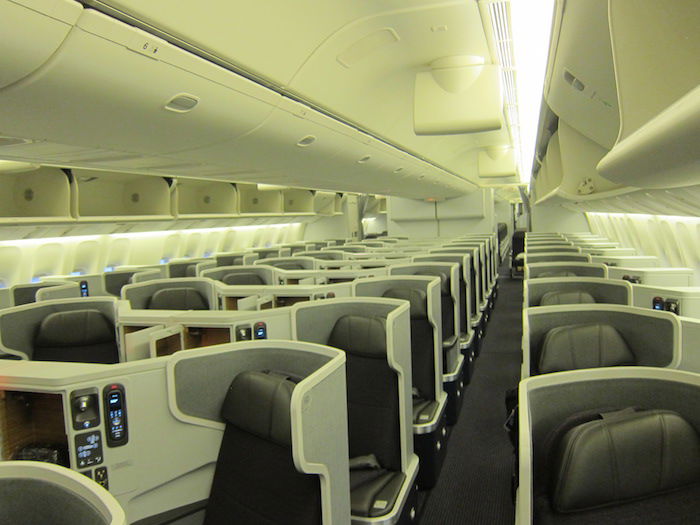 What do you make of the rumor of American launching flights to Abu Dhabi? Do you think it could happen?
(Tip of the hat to View from the Wing)