Most people probably didn't know about Dynamic Airways before yesterday. After Baltia Air Lines, they're perhaps the second most mysterious airline to me (though I suppose unlike Baltia Air Lines, they're actually an airline).
How does Dynamic Airways describe itself?
Dynamic Airways is a US Certificated FAR PART 121 AIR CARRIER. The Airline changed ownership and management in 2013 with the goal of providing high quality, affordable, long haul, point-to-point air service. Dynamic Airways, which is headquartered in Greensboro, NC, recently revealed its new branding and website and now offers service between New York and Guyana, Orlando and Brazil, as well as service between Hong Kong and Palau.
Yep, they're based in Greensboro and fly between New York and Guyana, Orlando and Brazil, and Hong Kong and Palau… as one does. They operate a fleet of a handful of 767s, though in reality their route network is actually a bit different than what they claim above. Here are the routes Dynamic Airways currently flies:

Anyway, yesterday the engine of a Dynamic Airways 767 caught fire at Fort Lauderdale Airport. And when we say "caught fire" we mean caught fire. Here's an NBC story about the incident:
Over a dozen people were injured, though it's my understanding that this was due to the evacuation as opposed to the fire as such (remember folks, in the event of an emergency evacuation, leave all carry-on items behind). The damage to the plane is extensive, and I would assume it will likely be written off, as such structural damage is tough to repair.
The most interesting part of the incident, though, has to be the press release that Dynamic Airways sent out yesterday afternoon (bolding mine):
After today's engine problem that prevented on time departure of Dynamic's Fort Lauderdale to Caracas flight 2D 0405, airline has successfully organized subservice with partner airline in order to assure passengers are protected to their final destination.
That's right, folks. Move along, there's nothing to see here. The footage above is simply of an "engine problem that prevented an on time departure." I suppose that's one way to describe an engine problem which will probably ever prevent the plane from flying again.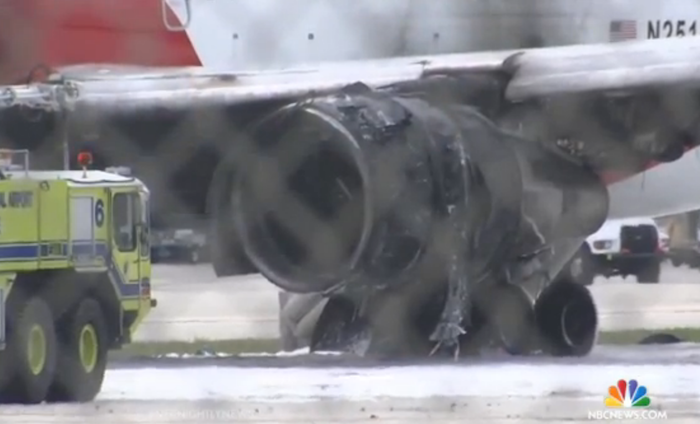 The plane itself was roughly 30 years old, and has quite an impressive history in terms of the airlines it has flown for: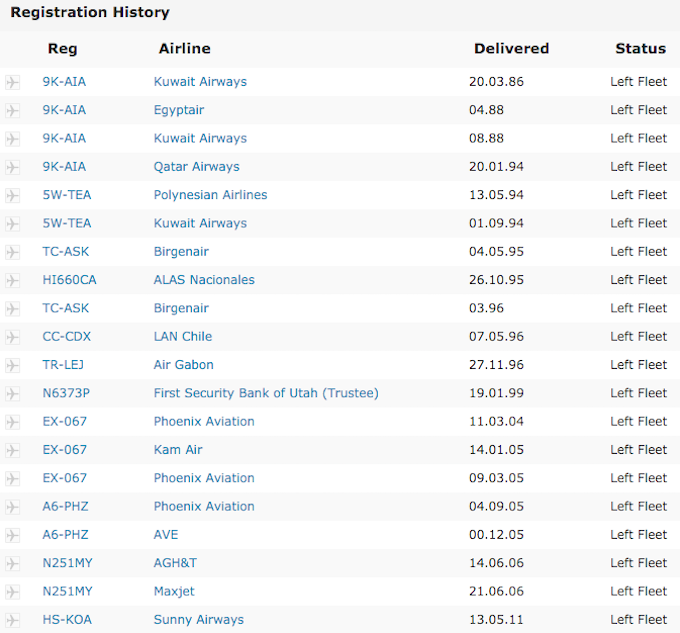 Bottom line
I can appreciate Dynamic Air wanting to diffuse/downplay the situation. But there's a difference between that and simply insulting everyone involved, from the passengers, to the crew, to the firefighters, all of whom were at risk.
(Tip of the hat to Wandering Aramean and The Gate)