A couple of weeks ago I posted about a lady who was kicked off an American flight after an altercation with a flight attendant. That was an instance where literally everyone who publicly came forward sided with her, shocked that she was kicked off the plane. And there was even video of the situation.
Post-9/11, airline employees have a lot of latitude to remove passengers in the name of "safety." The problem is that airline employees seem to be able to define "safety" however they want. Make a rude comment to a flight attendant? They can claim to feel threatened, and have you removed.
Which brings us to the latest story of passengers being removed from a flight. In this case, a family of nine being removed from a JetBlue flight between New York and Punta Cana.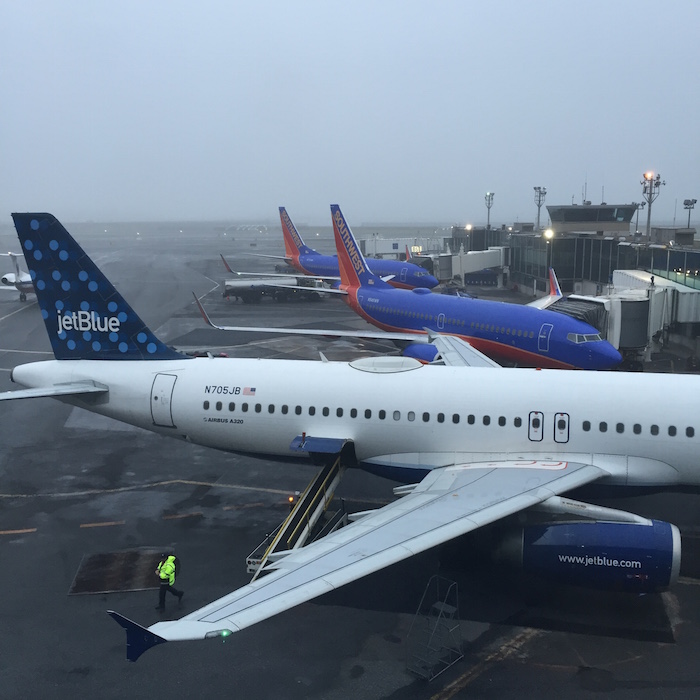 Via Yahoo Travel:
Tal Kimchy of Palisades, N.Y., was boarding a JetBlue flight in New York's JFK airport along with his wife, mother, brother, sister-in-law, and four children. He told Yahoo Travel that as they put their bags in the overhead compartment, a flight attendant asked Kimchy's brother to step inside the aisle so others could pass.

Kimchy said his brother responded that he would step aside as soon as he could let his pregnant wife take her seat. She asked him if he was saying no.

"He said, 'I'm not saying no, just give me a minute,' Kimchy said of his brother. "At that time she said, 'It's my plane, and if you don't like it, I can make sure you get off of it right now.' He said, 'Why, what did I do?' She said, 'You're being a hostile passenger."

Kimchy said the situation seemed to settle down and the family took their seats, when the flight attendant aggressively re-approached and asked his brother if he was "going to be good now."

"He looked at her and said 'I'm OK,'" Kimchy said. "She said, 'Are you good?' He said, 'Isn't OK and good the same thing?' She said, 'I need to know if I need to throw you off the plane.'"

Another flight attendant then approached to defuse the situation, and Kimchy began recording the interaction with his phone. The first flight attendant then went to discuss what happened with the pilot, and soon after, Kimchy's brother was told he had to leave the plane and catch a later flight.

The rest of the family was going to continue the journey when after more discussion by JetBlue officials and airport police, Kimchy said, they were told they had to leave the plane as well because they were a security risk.

As the family left the plane, Kimchy said, "One of the flight attendants went on the loudspeaker and said, 'Now that the animals have left, we can continue the flight."
Something tells me there's a lot more to the story than that. And even with the one side of the story which is presented, it's clear the passenger is trying to be confrontational as well.
A JetBlue spokesperson said the flight attendant isn't being punished, and issued the following statement:
"We love welcoming families on JetBlue, and we do so for thousands of families every day without incident. The decision to remove someone from a flight is never taken lightly and happens only if it is clear that the customer poses a risk to the safe and comfortable operation of the flight."
The one valid point raised by the passenger (which I've asked many times before), is the following:
Regarding the family, including his brother, being allowed to fly the next day on JetBlue, Kimchy said, "I don't understand how he's a danger today but he's not tomorrow."
I totally agree, and have never been able to figure that out. If an airline removes someone from a plane for posing a safety risk, how is it safe for them to fly on the airline the following day?
Bottom line
Based on the very limited facts shared by the passenger being interviewed, something tells me there's a lot more to this. And I'm also guessing some liberties were taken with what he claims the flight attendant said. There are two things I take away from this (which I think most of us knew before, but…):
Don't be confrontational with crews; whether these were grounds for being kicked off or not is a different story, but clearly he was being confrontational, even with the side of the story he's claiming.
If airlines only remove passengers for safety reasons, how is it "safe" to rebook someone on the next flight?
What do you make of this story?