As my husband was reading over Ford's notes on things he's learned dating a miles and points geek a slow smirk started to spread across his face.
"What are you laughing at?"
"Ford's post. He. Has. No. Idea."
"He's learning honey! It's sweet!"
"Oh, not that. They're adorable. But he has no idea what he's getting into. The flotilla of rubber duckies is just the tip of the iceberg."
Apparently being married to someone in this game is not all free nights and upgrades. Who knew? So he wanted to share the things he's learned along the way (for better or for worse), though this is admittedly more tongue-in-cheek than Ford's list of actually useful info.
---
10. Be prepared to learn a new language
LAX. NRT. 77W. MCE. Bonus Categories. Minimum Spend.
You can forget whatever romance language you learned in high school because it will get you nowhere with this crowd. Apparently there's some difference between EQMs, MQMs, and PQMs but damned if I know what it is.
Maybe someday Rosetta Stone will come out with a frequent flyer edition.
9. Trust but verify
ALWAYS CLARIFY THE ROUTING when your spouse suggests a fun weekend trip.
Wanna go to Argentina? Sure!
We'll stop by there on our way through SEA, LGA, DFW, MIA, and oh, yeah, it'll be on some airline you've never heard of. (Seriously, this happened).
Yet another reason to be super aggressive about #10.
8. Have a clue…
Sometimes, your spouse will be SO EXCITED about the AMAZING REDEMPTION they managed for a beautiful hotel room in Paris, that they'll forget some of the small details.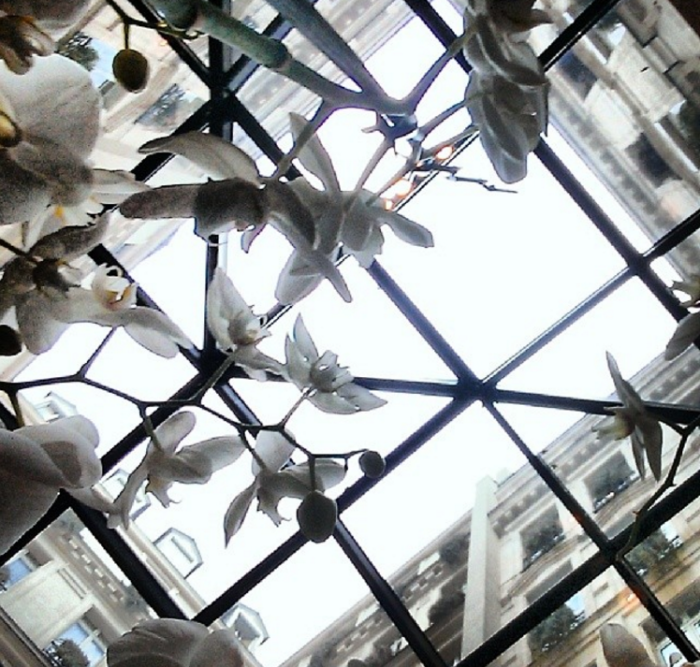 Like where said hotel is in Paris. (Seriously, this happened too).
My best advice here is to find a bookstore. They'll probably have a map.
7. …But it's okay if you don't get it
Go ahead, tell people all your reasons why KLM is your favorite airline or that American Main Cabin Extra and Emirates First were both GREAT flights.
You'll also learn to love the crestfallen look on your spouse's face every time you try and use your Amex Everyday Preferred to pay for dinner. (I mean, it's in the freakin' name, every day and preferred, how can it be the wrong card?)
6. It's totally normal to not have tickets the night before
You're in Cambodia, with food poisoning, and the love of your life asks you what country you want to visit next.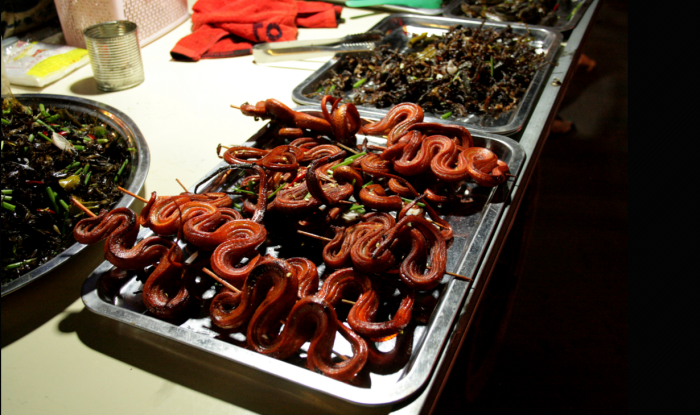 You'd think getting home would be higher on the list of priorities.
The good news is, you'll never have to worry about travel insurance because absolutely nothing will be booked in advance, ever.
5. Learn to pack strategically
…because your three nights in London will somehow be spread across five hotels. And dragging your suitcase through Piccadilly Circus in the rain will be a memory you cherish for years.
4. You are bad at airports
The important thing to remember here is that, in the eyes of a miles and points geek, you will never be as good at airports as a miles and points geek.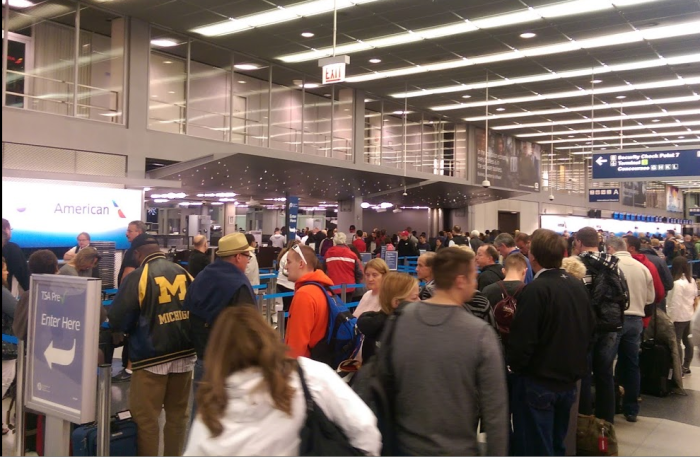 Yes, you will be walking past numerous lounges, bars, and Auntie Anne's Pretzel shops. It's not your sweetheart's fault the airport wasn't designed around Pre Check and Priority Pass (see #10).
Those options are all bad anyway; the one you really want has a $5 bar credit and Snack Towers of Sadness.
Feel free to do it "wrong" when you're traveling by yourself. Just don't tell your spouse, otherwise you'll be scolded for going to the wrong lounge in Minneapolis because apparently the other one has better beer. Which matters at 8AM.
And when you get to the end of security holding your belt, shoes, and someone else's 3-1-1 bag, do NOT look to your spouse for adulation hoping you've just set a personal record TSA time, because you haven't.
And you never will. Because you're just bad at airports.
3. People are probably going to think you're a jackwagon…
When presented with the to-be-expected question of "what did you do this weekend?" your options for answers will rapidly deteriorate to consisting of:
Flew to Boston for clam chowder
Stopped for dinner in Paris on the way to Hong Kong
Stayed at a Holiday Inn Express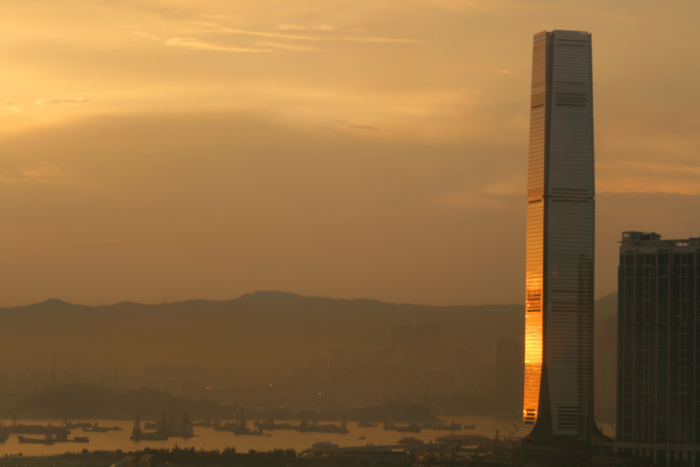 Similarly, your mother-in-law will always resent that time you said, "We might be in Johannesburg for Thanksgiving… we're really not sure yet." (HINT: They think you're avoiding them! Which might be true, but you shouldn't EVER tell them that under any circumstances.)
Either way, they'll never understand why Taipei is cheaper than Topeka, so you're better off just pretending you stayed home.
2. …Or else they'll just think you're crazy
Your friends/family/coworkers will wonder how on Earth you afford to travel so much.
Don't try to explain it, because in truth, you don't know either and you'll only confuse them more.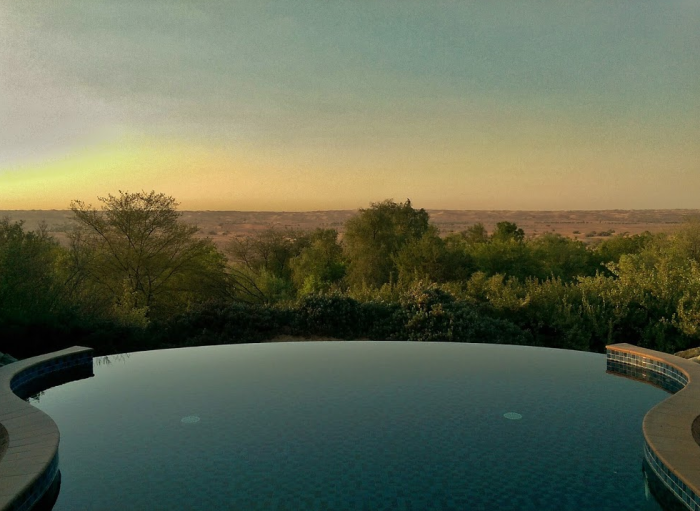 If you bring your spouse on outings with friends or to work parties, have a code word or a cover story or something. Otherwise your spouse will be all up in everyone's wallets, throwing Capital One cards across the room faster than you can say "maximum permitted mileage." Whatever that means.
1. It's totally worth it
If somebody told pre-miles-and-points me that I'd see so much of the world in so little time and so comfortably, I would have laughed so hard in their face that I'd have dislocated a few ribs.
Seriously. We never would have been able to make any of these adventures happen, much less with so many of our friends and family. This game has been unbelievably worth it, and I'm so glad we play.
Even when it's time to pay bills and I'm trying to remember the passwords to a dozen credit card websites.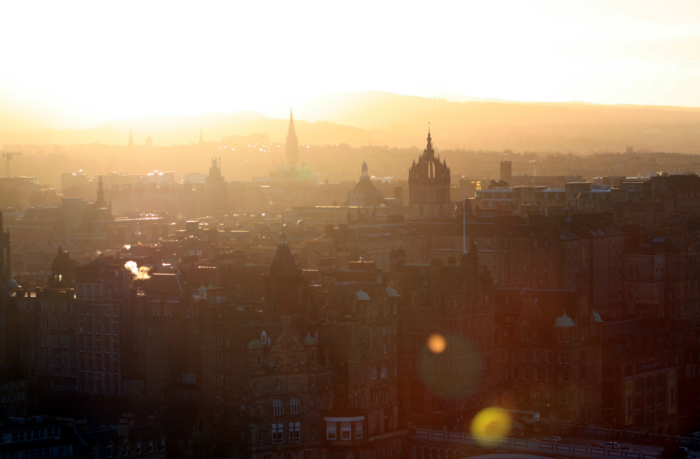 How about you? What does your partner-in-crime think of our hobby?