I've received some amazing flight upgrades in my day. Heck, I've even been apologized to for getting upgraded. But I don't think anything is quite as satisfying as a last minute upgrade which you don't expect to get, even if it's not the best product in the world.
Yesterday I wrote about how I was flying from Los Angeles to New York in economy, and the upgrade on my New York to Madrid flight hadn't cleared, with the business class cabin sold out. I hadn't flown longhaul economy in over 10 years, so was preparing for the worst (even though the Los Angeles to New York flight was perfectly pleasant in economy).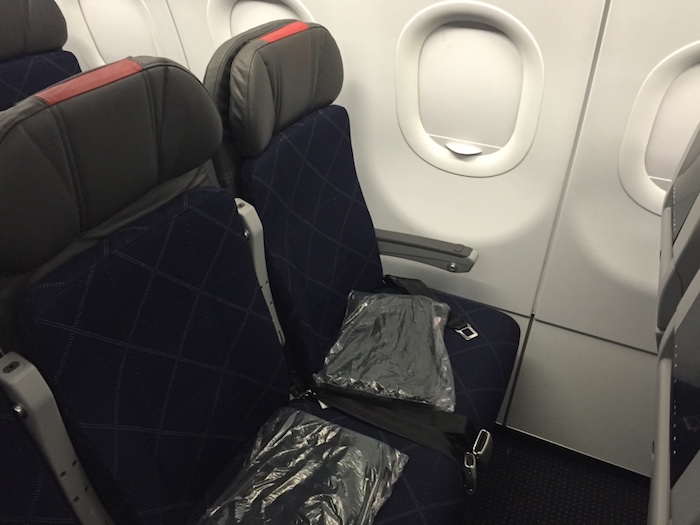 Well, I landed in New York and received an ExpertFlyer notification that upgrade space had opened on the New York to Madrid flight.
I found that a bit odd since I was waitlisted (upgrade space should typically only open if there's no one on the upgrade waitlist). But maybe there was a lag. So I called the Executive Platinum desk, and was confirmed in business class immediately.
This was me after I got off the phone:
I finally got to fly American's new 767 business class. Admittedly it's far from my favorite hard product, as legroom is somewhat restricted (it's very similar to Delta's product, which I flew from Los Angeles to London last month).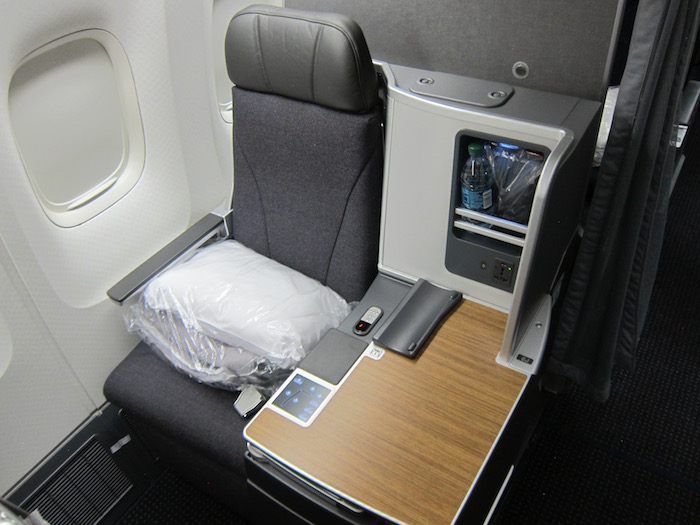 But goodness, compared to economy it sure was comfortable. Especially since I was seated in the last row of business class, so could see right into the (aged) economy cabin, which was as bare bones as it gets.
It also didn't hurt that the flight attendant working my aisle was sassy, spectacular, and all smiles. As I boarded the plane I hit my head on the overhead and nearly tripped over a seat, so I turned to her and said "sorry, apparently it's not my lucky day."
She responded back with "honey, I'm working your aisle today. Trust me, it's your lucky day." And it was indeed! It's weird how you sometimes hit it off well with a flight attendant with just a few quick exchanges, as was the case here. But Delphine was amazing across the board, and couldn't have been more professional to everyone in the cabin.
Bottom line
Do I love when my upgrades clear in advance? Of course. At the same time, there's something oh-so-satisfying about clearing a last minute upgrade, which makes you enjoy and appreciate the product even more.
My most memorable "upgrade" to this day was when I was booked to fly British Airways first class from Seattle to London to Dubai, and arrived in London to find that I had been rebooked in Emirates first class… without an explanation. Now that was a hell of a flight! And going from British Airways first class to Emirates first class is sort of like a quadruple upgrade.
Anyone else love the satisfaction of a last minute upgrade?
Goodness, I'm almost starting to hope all my upgrades clear this last minute, so I can get that same high. Or meh, maybe not. 😉