The greatest battle in the airline industry this year has been between the "big three" US carriers and the "big three" Gulf carriers. The US carriers claim they can't possibly compete with the subsidized Gulf carriers, and are demanding that they be "stopped" (whatever that means). The timing is ironic, as US carriers are presently experiencing record profitability, which makes it sort of tough for them to play the victim card.
Hands down the most egregious claims have come from Delta. Their CEO, Richard Anderson, has made ridiculous comment after ridiculous comment in this debate. Qatar Airways' CEO has had some choice words for him, calling him everything from weak to unpatriotic to unethical. #TeamAkbar
Anyway, in August Delta announced that they would be reducing the frequencies on their Atlanta to Dubai route for the winter schedule, from daily to 4-5x weekly. Here's what Delta claimed drove the decision:
"The reduction comes amid overcapacity on U.S. routes to the Middle East operated by government-owned and subsidized airlines," Delta spokesman Trebor Banstetter said in a statement, noting that daily service would return in the spring of 2016.
So if you were ready for Delta to bring back daily service in the spring, you're out of luck. Delta is discontinuing their Atlanta to Dubai flight altogether as of February 11, 2016. And not surprisingly, the press release with this announcement is titled "Subsidized Gulf carrier competition forces Delta to cancel ATL-Dubai."
Here's part of the press release:
Delta will no longer fly between Atlanta and Dubai effective Feb. 11, 2016. The announcement comes amid overcapacity on U.S. routes to the Middle East operated by government-owned and heavily subsidized airlines, and less than a month after Delta reduced service between the world's busiest airport and the Middle East's largest hub.

The 777 aircraft used to operate ATL-DXB will be redeployed to other Trans-Atlantic markets where it can compete on a level playing field that's not distorted by subsidized state-owned airlines.

Between 2008 and 2014, about 11,000 daily seats were added between the U.S. and Dubai, Doha, and Abu Dhabi – more than 95 percent of which are flown by Gulf carriers Emirates, Qatar and Etihad airlines. Of the 14 daily flights between the U.S. and Dubai, only two are operated by U.S. carriers. Despite the increase in passengers traveling on these flights, the number whose journeys actually originate or end in the Gulf has essentially remained flat.
Right, the world's most profitable airline was forced to discontinue service to Dubai. Funny enough this cancellation notice doesn't actually come with an explanation for why the service was cancelled. Was the load factor too low? Were the fares not high yield enough?
Or does this just simply come down to the same reason that Delta is cutting many other international flights, which is that demand is weak due to the strong US dollar and the weak oil industry (which very well may explain the lack of demand for Dubai travel).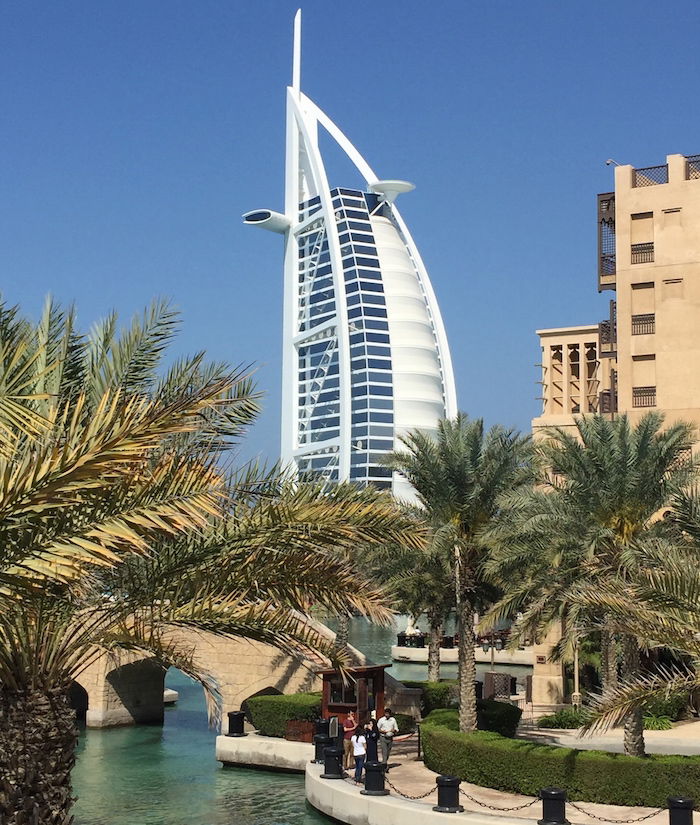 SAS cut their Houston to Stavanger route due to "reduced activity in the oil industry," so it's outrageously disingenuous for Delta to suggest the cause for this route cut is anything other than the strong US dollar and weak oil market.
I'll once again share Emirates' (brilliant) response when Delta first announced they would be reducing capacity to Dubai:
An Emirates spokesman said Tuesday that Delta is making a "political play" with the accusation that it's being negatively affected by the presence of Middle Eastern carriers at U.S. airports.

"Delta has no head-to-head competition as they are the only airline to operate non-stop on this route," the official said in a statement provided to The Hill.

"Industry data shows that average seat loads on Atlanta-Dubai has been consistently more than 85 percent, which clearly indicates that consumer demand or overcapacity is not the issue," the Emirates statement continued. "It is of course Delta's prerogative how they wish to allocate their fleet to routes, but their attempt to pin the blame on the 'Gulf carrier threat' is plainly a political play, or a thin excuse to prop up fares at a higher level by limiting capacity."

Bottom line
The victim mentality from the world's most profitable airline never ceases to amaze me. Markets are constantly changing, and Delta has been cutting international capacity across the board due to the strong US dollar. It should come as no surprise that a route to the Middle East might be cut after activity in the oil industry is greatly reduced.
But I suppose we don't want to let that get in the way of Delta's delusional attack on the Gulf carriers.
Qatar Airways is starting service to Atlanta next year, and something tells me that Emirates won't be too far behind!