There have been rumors of a Starwood takeover for just about the entire year, perhaps most strongly since Starwood's CEO, Frits van Paasschen, resigned in February. Starwood has struggled to grow at a rate acceptable to investors, and a large part of that struggle has come in the limited service hotel market, where Starwood lags behind the competition.
The merger speculation has been all over the place, ranging from a possible Wyndham or IHG takeover, to the possibility of Chinese firms buying Starwood, which would be the biggest ever Chinese acquisition of a US firm.
As a Starwood loyalist, neither of the above scenarios are ideal:
If IHG or Wyndham took over Starwood, you can bet it would be bad news for Starwood Preferred Guest, which has long been a generous program; Starwood would lose its identity
There's a lot of uncertainty as to what happens if a Chinese firm were to buy Starwood; they could take a "hands off" approach and not much would change, or we could see some drastic changes… we don't really know
Via CNBC this morning, there's apparently one other scenario which is being seriously considered. Hyatt is in serious talks to buy Starwood:
Hyatt Hotels is in talks to buy Starwood Hotels & Resorts in a deal that is said to be as little as a week away, sources told CNBC.

Under the cash and stock agreement, Hyatt management would retail control of the combined companies. Talks between the two companies have been going on for weeks.

Hyatt management would take control of the combined company if the deal comes to fruition.
While Hyatt would be buying Starwood, keep in mind that Hyatt has roughly half the market cap of Starwood, and Starwood is also a bigger brand. So I'd say it's reasonably likely that Starwood Preferred Guest would be the surviving loyalty program, given that it's the bigger of the two brands.
View from the Wing's take on a combined Hyatt/Starwood is that "THIS WOULD BE AMAZING," noting in his post that this would be the best option compared to the alternatives.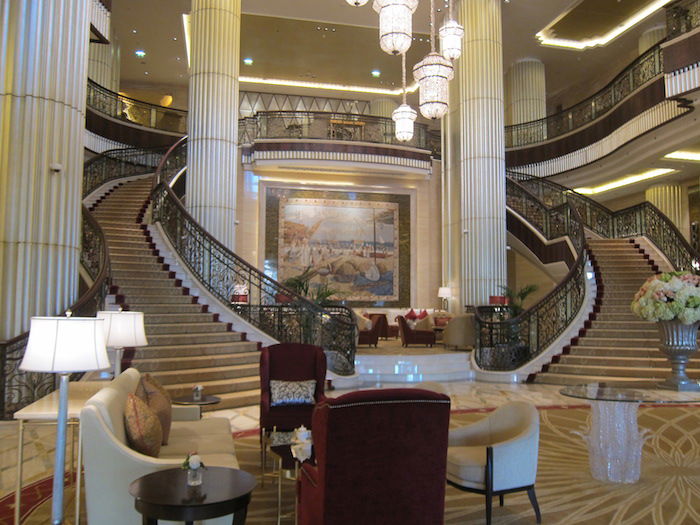 St. Regis Abu Dhabi
I'm not sure I share his optimism. I'm loyal to World of Hyatt and Starwood Preferred Guest. I love, love, love both programs, and think they're the best in the industry.
But I love them for very different reasons, and therefore I'm not sure I'd want to see a Hyattwood Preferred Passport Guest program.
The way I see it, part of the reason both Hyatt and Starwood are so generous is because they lack the global footprint of Hilton, IHG, Marriott, etc. In other words, they sort of have to make up for their lack of a footprint with a great loyalty program.
If the two brands were to merge:
You can expect elite qualification tiers to go up (Hilton, IHG, and Marriott all have higher elite qualification tiers than Hyatt and Starwood)
As we've seen with just about every major merger involving loyalty programs ever, you can expect the "worse" of the policies from each program to survive
The brands won't have as much of an incentive to differentiate themselves through their loyalty program
Either Hyatt would lose their Chase relationship, or Starwood would lose their American Express relationship; this would be very bad news for transferable points currencies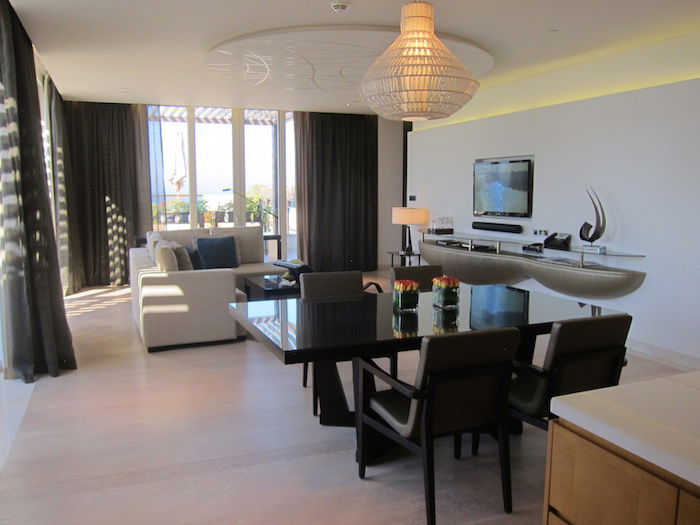 Could a Hyatt/Starwood combo be the end of Diamond confirmed suite upgrades?
Anyway, I realize the loyalty program is only one small part of a potential merger, though it also happens to be the part which we care most about. 😉
I have huge respect for the guys running World of Hyatt and Starwood Preferred Guest, but I also know that they're running businesses, and a merger of those two programs would surely lead to a dilution of benefits.
So I'm going to disagree with View from the Wing on this. I think I'd take the unknown Chinese investors scenario over a Hyatt/Starwood combo. That way:
At least World of Hyatt stays the same
We can hope that the Chinese buyers just want an investment in the US and will be "hands off," rather than trying to micro-manage Starwood
How do you feel about the possibility of a Hyatt/Starwood combo?