Earlier this week the Houston Texans of the National Football League fired Ryan Mallet. What was his offense? Well, he missed a flight.
It turns out he was late to the team meeting on Saturday and then missed the team's charter flight over to Miami, where they were to play the Dolphins. He apparently was able to catch a commercial flight and arrived later that day. He was active for the game, but the team started Brian Hoyer instead, and Mallet stayed on the bench.
Apparently the team wanted to sack him on Saturday, but decided it would be better to keep him around for the game on Sunday, rather than go into the game with only one true quarterback on the roster.

Then Monday rolled around.
Mallet showed up at the office. The boss told him his services weren't needed anymore. The stated reason for release? Missing the team charter flight.
Now to be fair, this wasn't his first offense. Apparently Mallet has somewhat of a habit of oversleeping and missing meetings and practices. But according to ESPN, he was changing his ways.
In a scene shown on HBO's "Hard Knocks," Mallett told Texans general manager Rick Smith that he missed practice because he overslept, but he had bought an alarm clock and nothing like that would ever happen again.
Perhaps he could borrow an alarm clock from one his fellow Texans?
America's hero Ahmed Mohamed is reportedly leaving the U.S. https://t.co/qbgactC3nB pic.twitter.com/1HUtx9U4t8

— The Daily Beast (@thedailybeast) October 20, 2015
Anyway, that all got me to thinking about whether missing a flight is cause for dismissal, particularly given that he actually arrived in time for the game. I mean, many of us here fly for work all the time. It's not uncommon to miss a flight now and then.
Heck, I know a few guys who say that if you don't miss a flight or two per year, you're not doing it right — the logic is that if you never miss a flight, you are getting to the airport too early and wasting a lot of valuable time.
Personally, I don't think I've ever missed a flight for work, or otherwise. I guess Ben and I share that German heritage — even if mine is a few centuries removed from the motherland– which causes us to break out in hives at the thought of being late for something.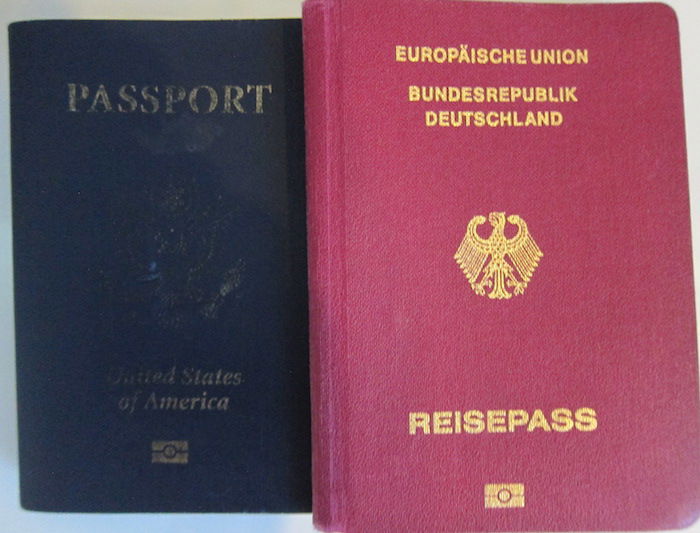 But I certainly have colleagues who have missed flights, sometimes spectacularly. Jimmy, for example, missed his flight because he left his passport in the hotel safe and didn't realize it until he was already at the airport.
Jared just arrived at the airport late because he mistimed traffic.
Jimmy got lucky and was able to get reaccommodated on a later flight for free due to his 1K status with United. Jared wasn't so lucky. He ended up buying a ticket out of his own pocket on another airline, because United didn't have any more flights to his destination that day.
Both of them ultimately made it to their destinations in time for the meeting. Neither of them were fired.
Is missing a flight cause for termination?
Like my colleagues, Mallett seemed to make it to the critical event of the business trip. I'm also sort of assuming that he paid for the commercial ticket out of his own pocket, which is more symbolic than anything else, given his inflated salary ($1.75 million) and the resources of his employer. It still shows some level of responsibility for his actions.
And of course, the big question is, did he trust United to actually get him somewhere on time? (Or was he able to redeem 7,500 Avios for a last minute award ticket on American?)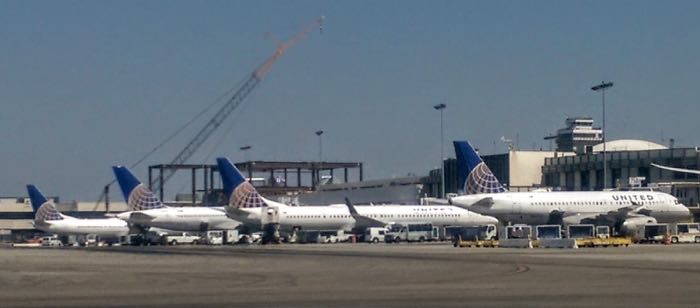 Then again, Mallett wasn't exactly lighting it up on the field. You might say his greatest offense was his lack of offense. And truth be told, that 's probably what did him in. I'm guessing that Tom Brady could miss the team flight for the entire season and still be given the opportunity to deflate his balls.
It's probably telling that the Texans are now starting a quarterback which my Cleveland Browns didn't even bother to re-sign. Face it folks, if you can't beat out a castoff from the Browns, you probably aren't long for the league.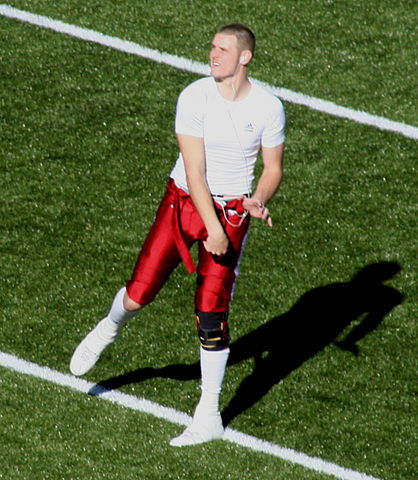 I guess it boils down to whether Mallet should be held to a higher standard than most of us because he gets paid a lot of money to play a game for a living. There's often a lot of talk about how athletes are coddled, but this seems to be one case where an athlete might actually be getting treated worse than those of us in the real world.
What do you think? Is missing a flight cause for termination? Or was he just not getting the job done and this was a convenient excuse?
And finally, who do you think should pay if you miss a flight on a business trip? Do you pay for it out of pocket, or bill it to your employer?