Yesterday was Ford's birthday, and we spent about two hours of that digging in sand with our bare hands. Let me explain.
We've been in Lanai, Hawaii for a few days, which has been incredible. There are just about 3,000 people who live on the island.
There are very few tourists in Lanai, so we rented a Jeep and have been driving around, which has been so fun. A couple of days ago we went to Garden of the Gods, and were the only people there. We drove for about 45 minutes, and didn't see a single other car the whole time. I can't decide whether this is awesome or borderline creepy, as everywhere we go sort of feels like it could be the setting for a Forensic Files episode.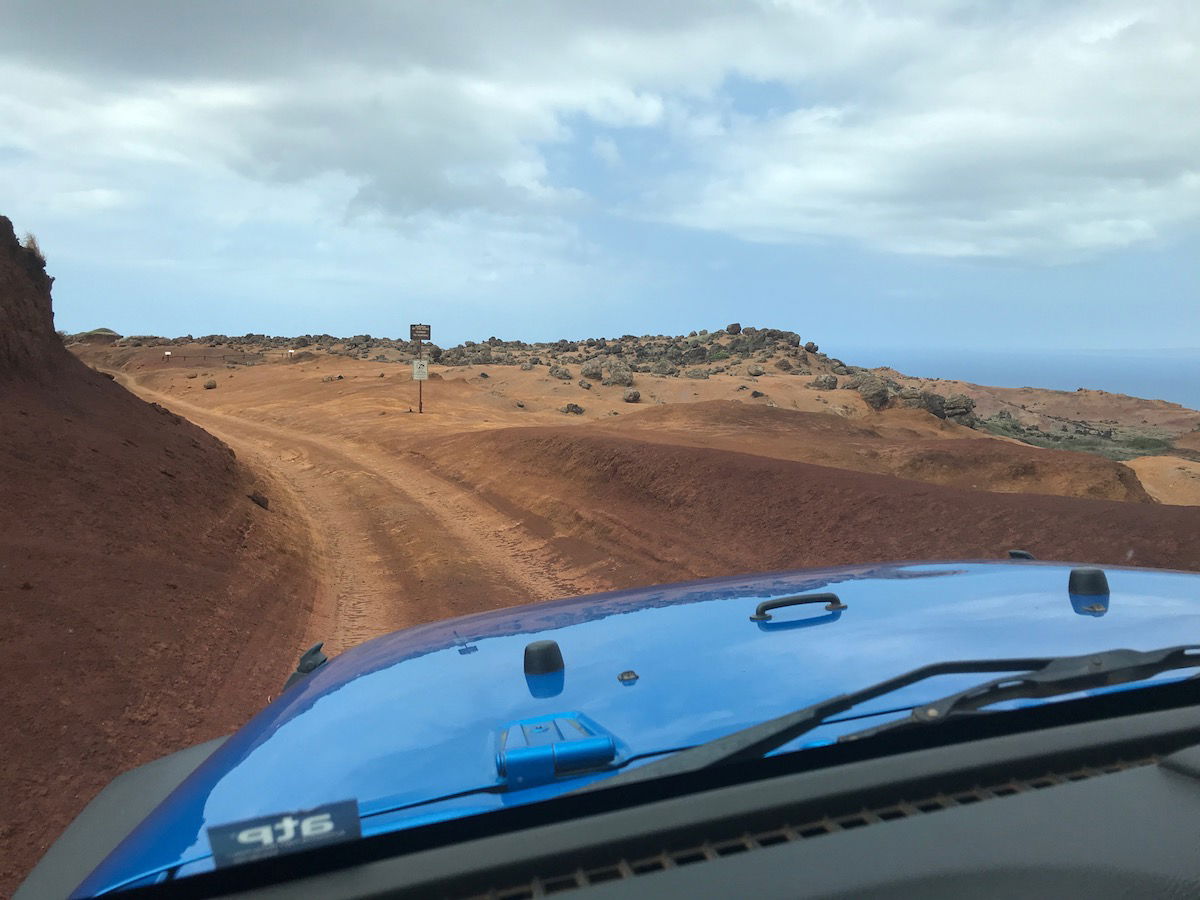 So yesterday we drove to Shripwreck Beach. As the name suggests, there's a shipwreck there.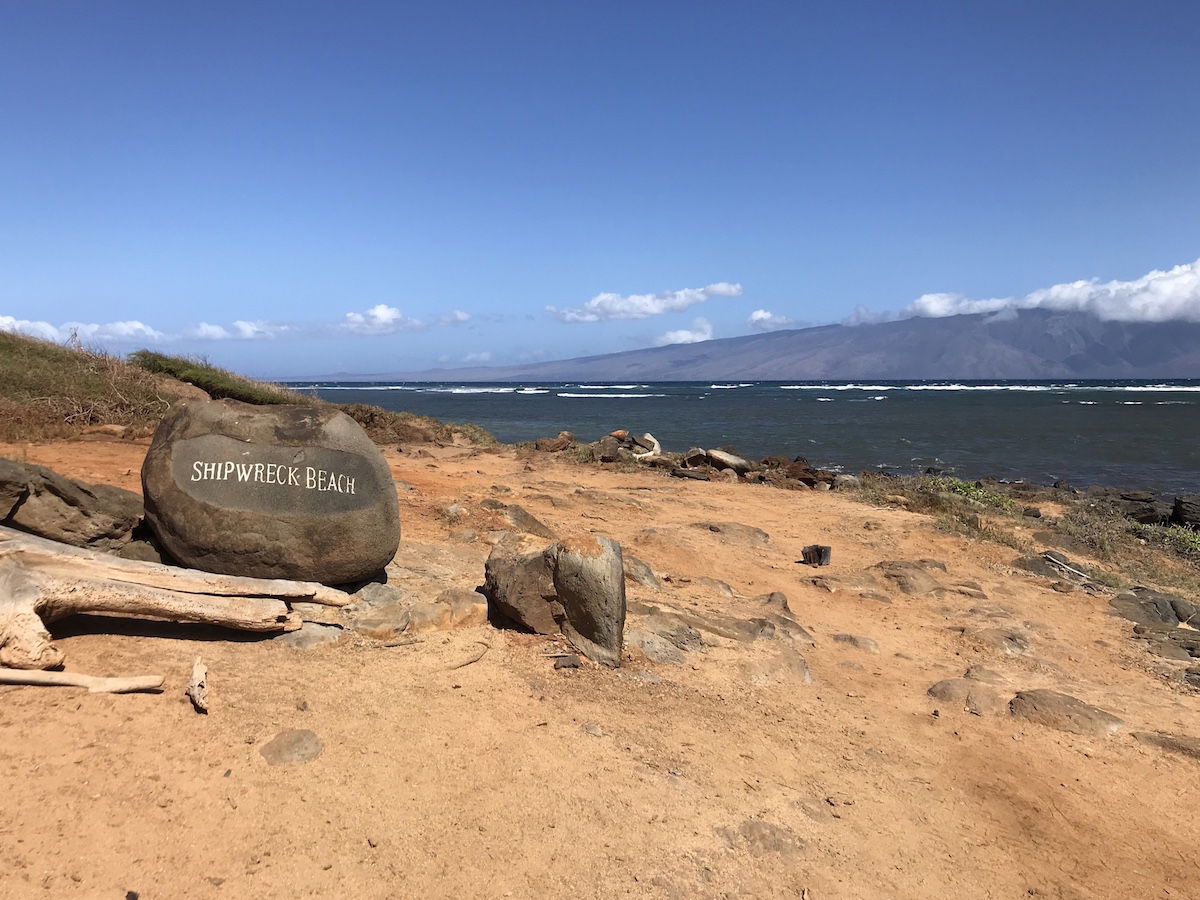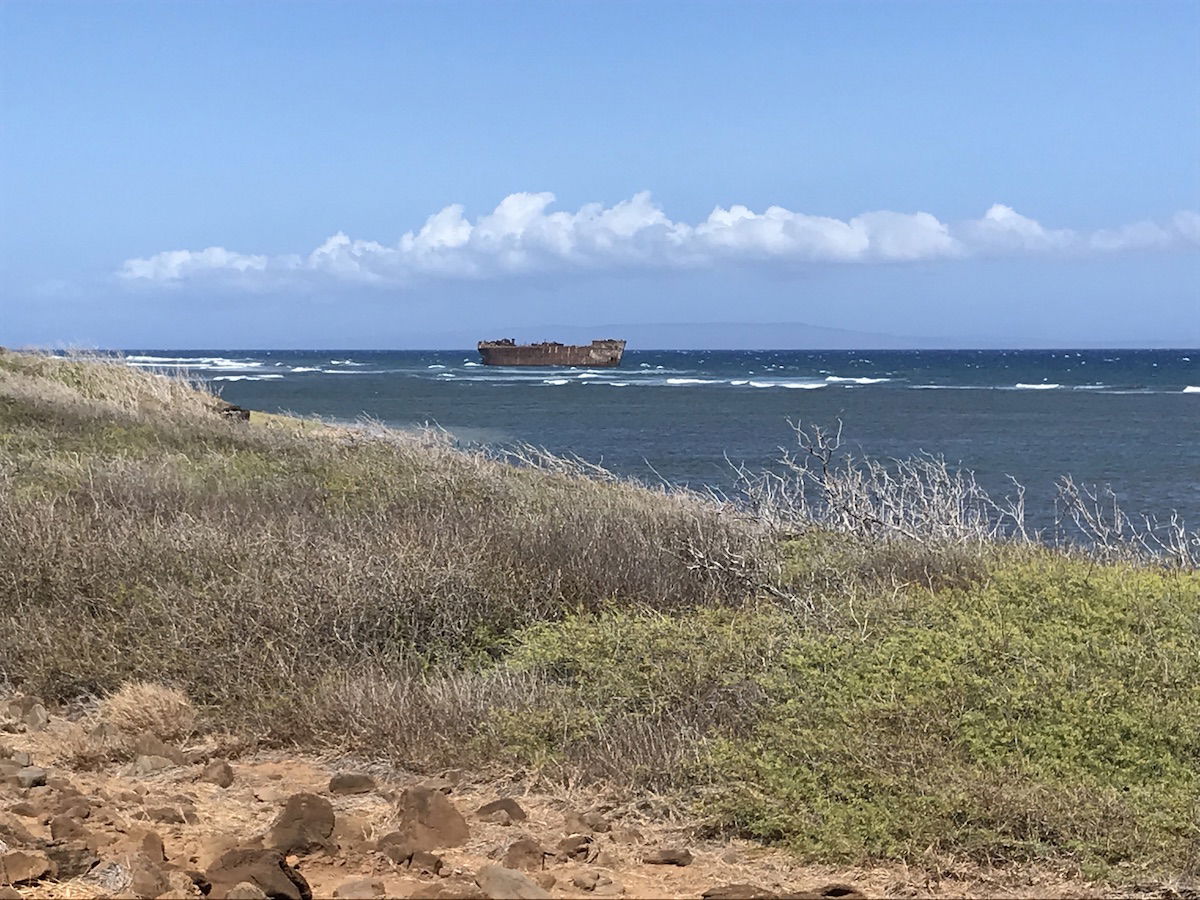 The thing about Lanai is that most of the roads are dirt, including the "highways." Fortunately we rented a Jeep, so had no issues off-roading.
Well, at least until we got to Shipwreck Beach, where our Jeep got stuck in the sand. We hadn't seen another car since town (which was about 10 miles away, and involved lots of winding roads). On top of that, there was no cell service. Oops.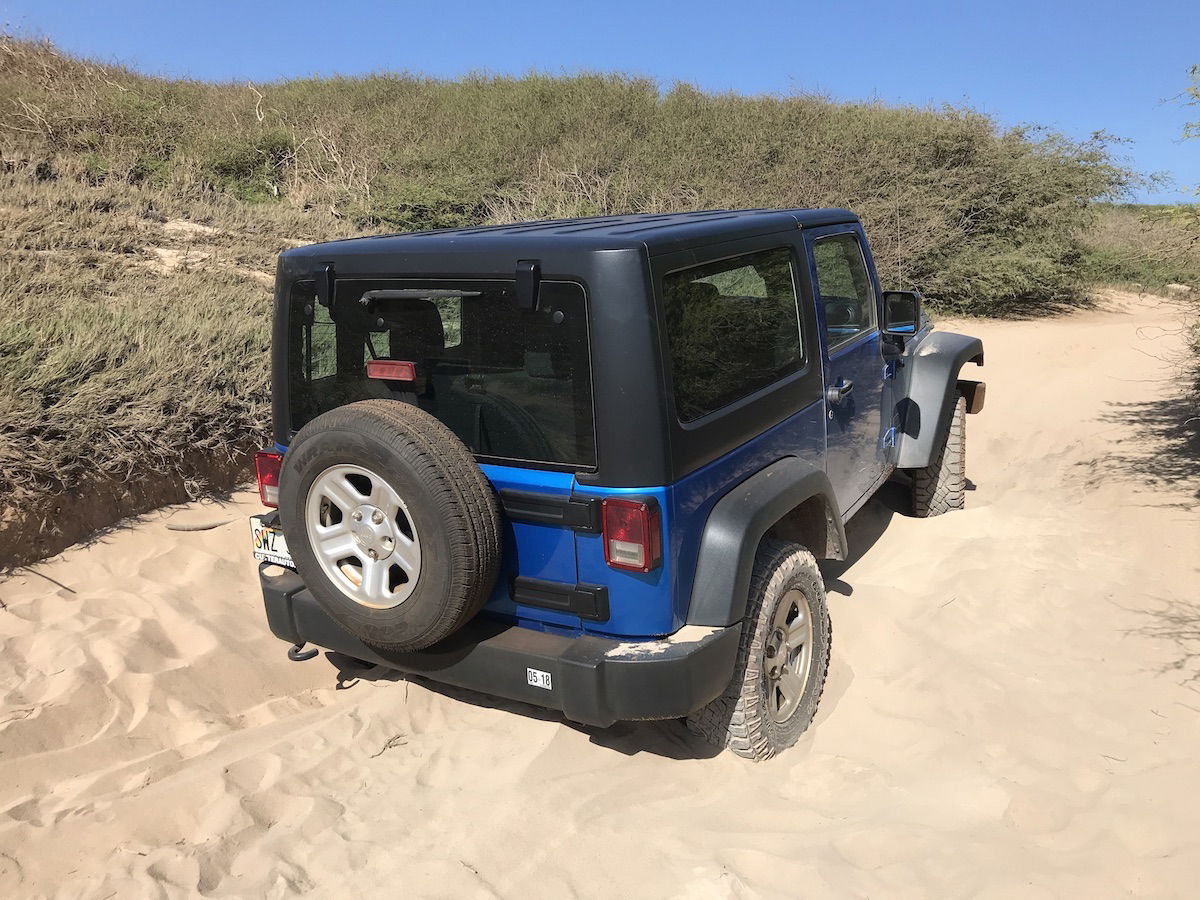 We were expecting to just take a two hour roundtrip drive and maybe explore the beach for 20 minutes so we didn't bring any bottled water, etc.
I'd like to think there are some things I'm good at. As someone who doesn't really drive, trying to dig a car out of sand isn't one of them. So as much as I would have liked to Google to see what the best way to deal with this is, that wasn't an option.
We got down on all fours and started shoveling (and shoveling and shoveling and shoveling) with our hands and feet. This wasn't like clean beach sand, but rather was very fine sand with lots of dirt in it, so we were filthy.
We spent the better part of 90 minutes digging, and every so often would try to start the car and get out of the hole. Little did we know that we were only making things worse, because at this point the wheels were basically "free," and the bottom center of the car was what was on sand. Oops.
After about 90 minutes another car showed up trying to get to Shipwreck Beach. It was a group of three people from Maui, and they couldn't have been nicer. They insisted on trying to help us dig. After about 30 minutes unfortunately they came to the conclusion that we were screwed. At this point another car showed up. Since the path where we were stuck was the only way to get to the beach, we were creating a bit of a traffic jam (which in Lanai means there were three cars).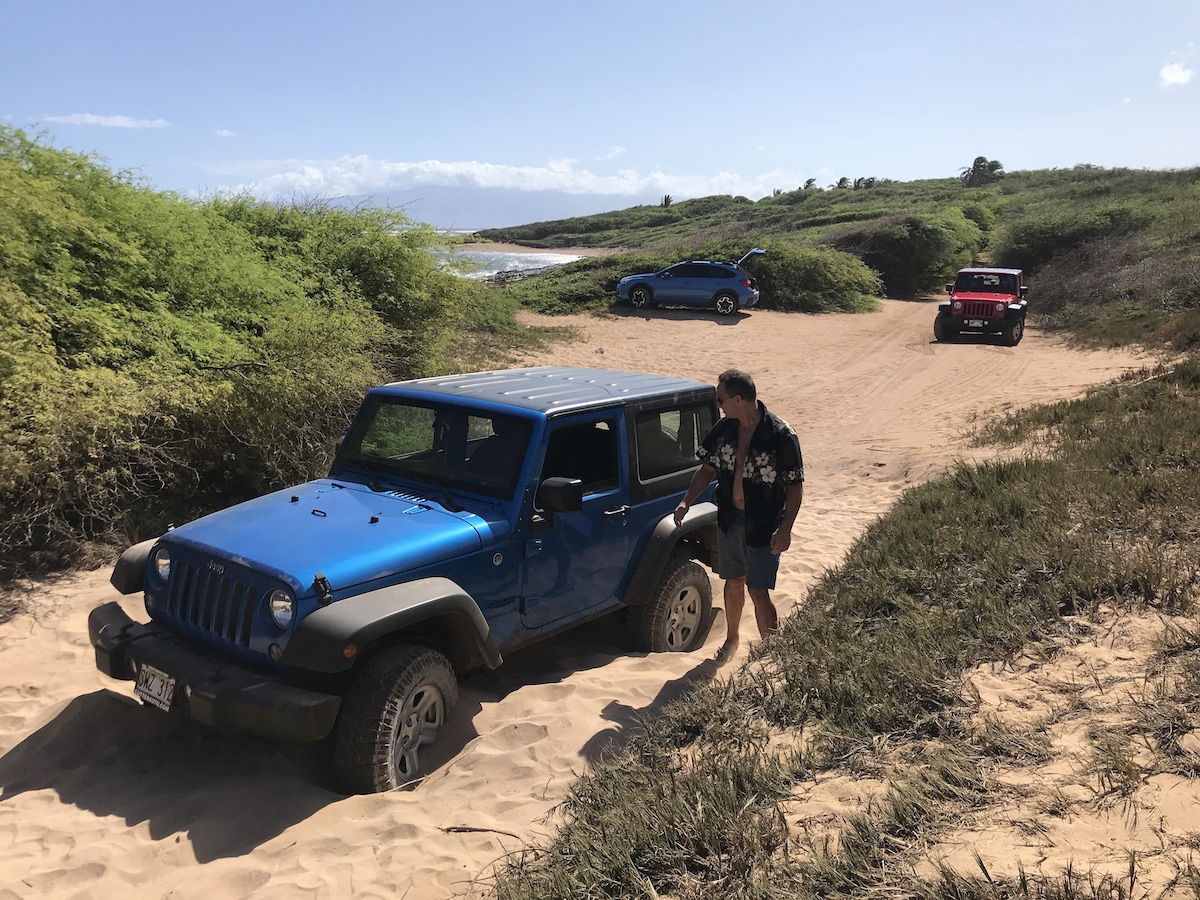 At that point we knew we had to get towed out of there or something, so I started walking along the beach in hopes of getting a signal. After walking for about 20 minutes and constantly toggling my phone on and off, I eventually got a signal. I called the rental car company, and they said they'd send someone.
About an hour later two people showed up — one guy with a shovel and a Jeep that had a "rope" attached to it to pull us out, and another guy with a Jeep we would be taking for the rest of our rental. The rescue mission wasn't cheap, but I was at least impressed that we could leave right away at that point with the other Jeep (the interior of our original Jeep was filthy at this point, since we had been shoveling sand and ended up sitting in the car for a while, since we didn't want to get burnt).
I've never been so dirty in my life. Spending 90 minutes on all fours digging underneath a car isn't something I've ever done before.
It's not exactly what I had in mind for Ford's birthday, though it ended up being an adventure we won't be forgetting anytime soon.