This isn't really anything new, though I think this is worth a reminder, as the value proposition of this is better than ever before. That's because TAP has A330-900neos with a great new business class product, and they're also significantly expanding their US destinations this summer, as they add service to Chicago, San Francisco, and Washington.
TAP Air Portugal's amazing business class fare
TAP Air Portugal has among the most attractive transatlantic fares of any airline, and I've written many times about the great deals available on them. There are two things that make them different than other airlines:
They publish great one-way transatlantic fares, which is rare since most airlines charge a significant premium for just booking one-way
They allow free stopovers in Portugal for up to three days if you're connecting to a medium or long haul flight, which is a great way to visit two locations for the price of one
The airline pretty consistently has these fares, so if you're planning summer travel and are looking for a way to return from Europe to the US, these fares are well worth considering.
Generally speaking you'll find the best fares out of Dublin, though you'll also find good fares out of Copenhagen.
Just to give a few examples, you could fly from Dublin to Lisbon to San Francisco for ~$710 one-way, which is a spectacular value.

There are even lower fares to some other US gateways, like Chicago, where fares start at ~$676.

Out of Copenhagen you could fly to Newark for just ~$788 one-way.

Roundtrip fares are about double the cost of a one-way, though you do have to originate in Europe.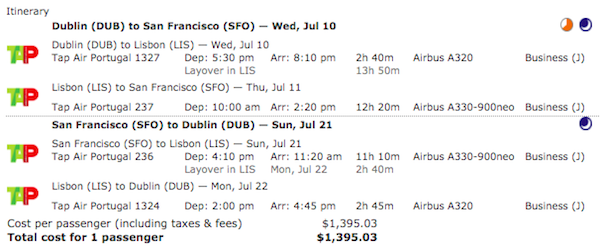 How to book these fares
Your best bet for searching these fares is Google Flights or ITA Matrix, and then you can use the multi-city feature if you want to add a stopover. Google Flights will direct you to an online travel agency, such as Priceline or Orbitz, or to TAP's own website to book.
Where you can credit TAP Air Portugal miles
These TAP fares book into the "J" fare class, so see this page on wheretocredit.com to see how many miles you'd earn for this ticket with various programs (some programs credit as much as 200% miles).
Which routes does TAP's new A330-900neo fly?
TAP Air Portugal has 20 Airbus A330-900neos on order, which are exciting not only because the planes are new, but also because they have a new business class product with direct aisle access from every seat.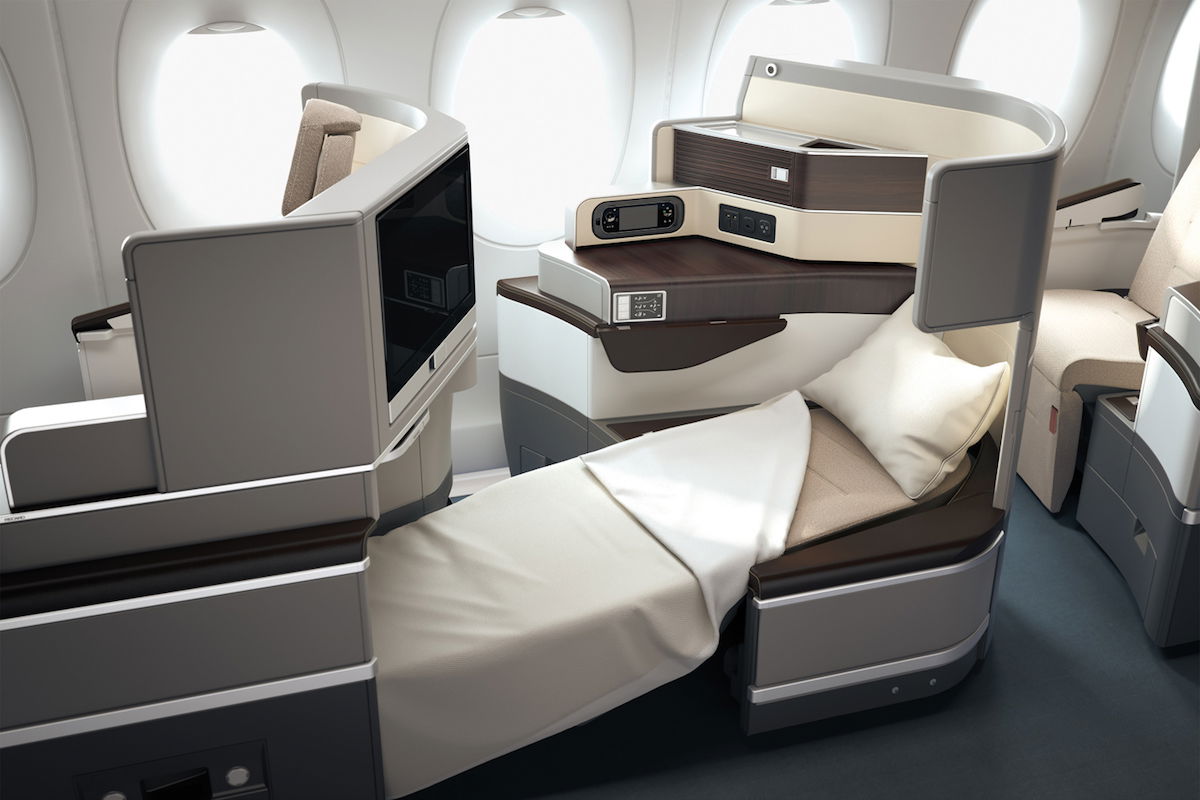 While this is subject to change, the following routes are scheduled to feature the A330-900neo:
5x weekly between Lisbon to Miami (currently)
5x weekly between Lisbon and San Francisco as of June 10, 2019
3x weekly between Lisbon and Toronto as of March 31, 2019
2x weekly between Lisbon and New York JFK as of April 13, 2019
3x weekly between Lisbon and Newark as of April 30, 2019
6x weekly between Lisbon and Boston as of July 7, 2019
As far as service goes, certainly don't get too excited. For example, last year I reviewed TAP Air Portugal's new A330-200 business class, and I'd describe the experience as… fine. It's an excellent value if you're booking a cheap ticket, but the service and food aren't industry leading.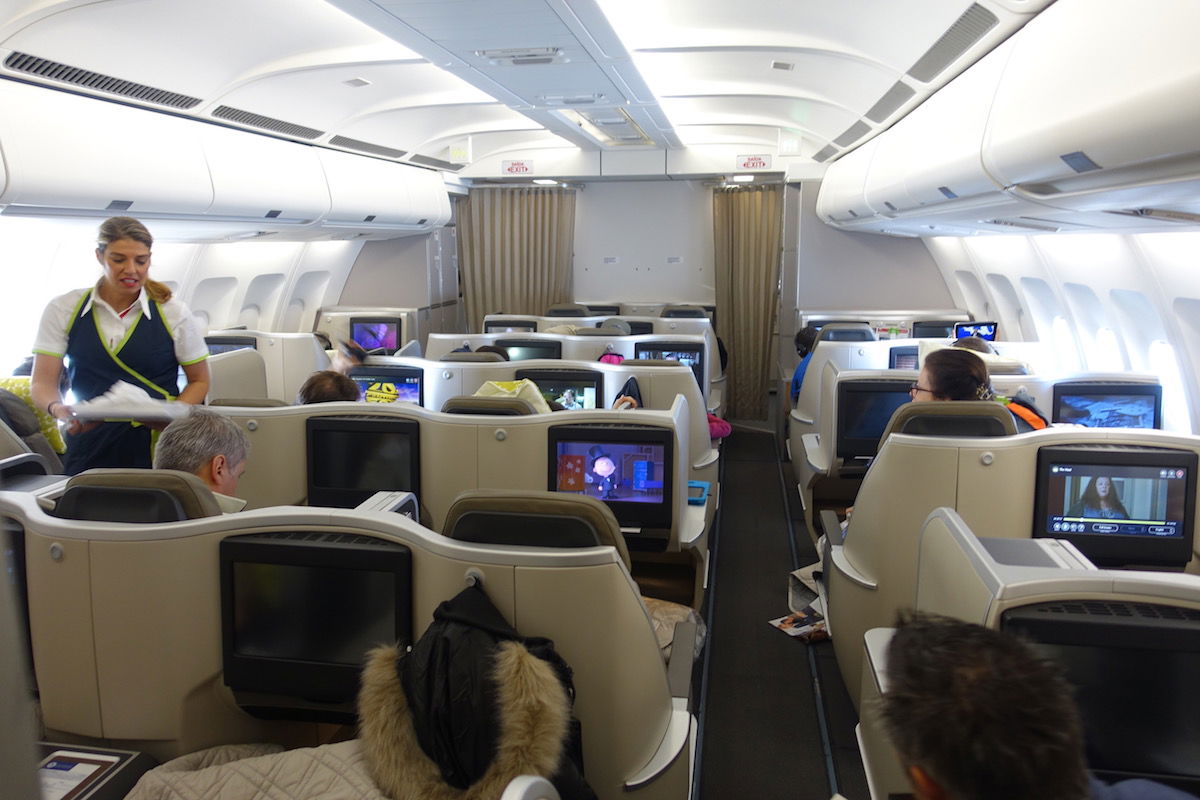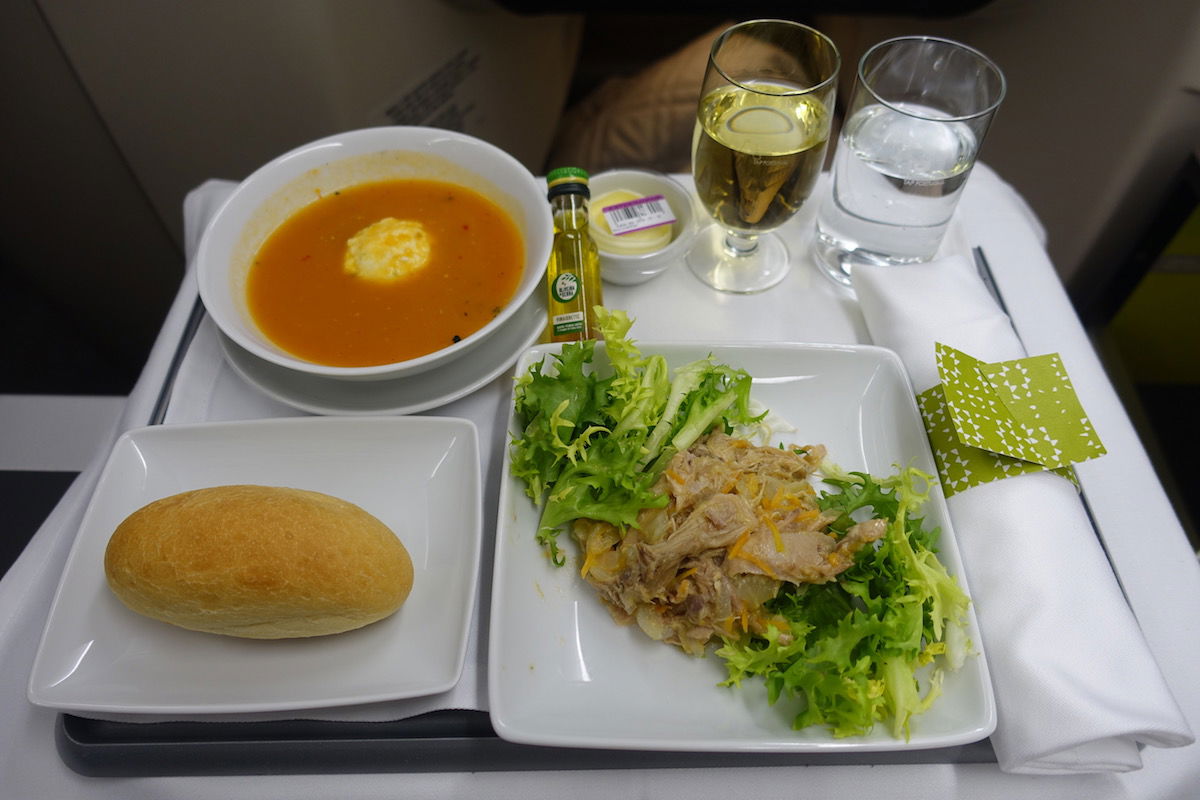 Maximizing points for your airfare purchase
If you do book one of these tickets and have access to US credit cards, make sure you maximize the points you earn on your airfare purchase.
Here are some popular credit cards that earn bonus points for airfare purchases:
Bottom line
Obviously this isn't ideal in all markets, but if you're looking to cross the Atlantic this summer in comfort (and especially if you want a stopover in Portugal), it's always worth checking the cost of a TAP Air Portugal business class ticket. $675+ one-way business class fares are excellent.
These fares have largely been around for a while, though this is even more exciting than in the past, given that TAP has new planes, they have more destinations, and summer is right around the corner, so a lot of people are planning travel now.