Kimpton Hotels is the largest chain of boutique hotels in the United States, with more than 60 hotels across the country. IHG announced that they were purchasing Kimpton Hotels & Restaurants back in 2014, but the brands have continued to run separate loyalty programs after the acquisition.
Up until now, the ownership change hasn't really impacted consumers, as there's been very little interaction between the brands and programs. There's been an assumption that the programs would eventually combine, and in 2015 Kimpton told members that the the programs would merge in 2017.
That obviously hasn't happened, but announcements this morning suggest that Kimpton Karma will be fully integrated into the IHG Rewards program in early 2018.
Kimpton Karma Rewards is ending
Kimpton has a unique program with their "Karma Rewards" which incentivizes members beyond just hotel stays, and offers unique perks like vouchers for the minibar or a cocktail in the restaurant bar — even for base members.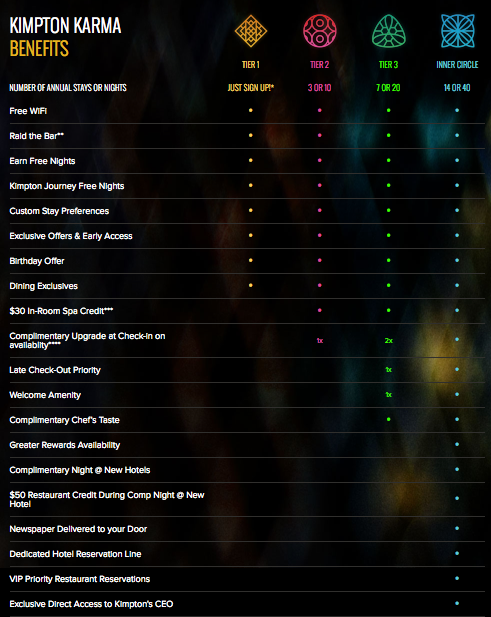 True to the boutique nature of the brand, Kimpton has also emphasized the personalization of experiences. Top-tier "Inner Circle" members receive personalized welcome amenities, complimentary nights at new hotels, and Chef's tastes at Kimpton restaurants.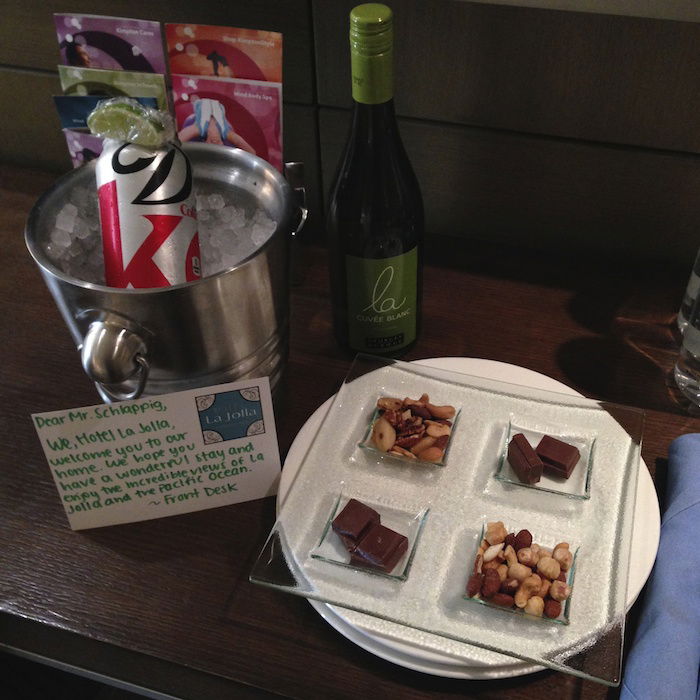 Kimpton Inner Circle welcome amenity
In terms of rewards, the Kimpton program isn't points-based. Kimpton members earn one free night for every 7 stays or 20 nights at Kimpton properties. These aren't tied to the calendar year, and don't expire, so even though I haven't stayed at a Kimpton since 2015, I still have six "credits" towards a free night.
Going forward, you'll earn IHG points when staying at Kimpton properties. If you're making progress towards a free Kimpton night, those credits will be converted into points as well. And if you have a free night at Kimpton, that will be converted into a free night that can be used at any IHG hotel worldwide.
Kimpton elites will also be merged into the current IHG rewards structure, and all "Tiers" will be relabeled as Gold/Platinum/Spire.
Kimpton will still have unique benefits
Kimpton seems committed to keeping their brand distinct even as the loyalty programs merge, and will continue to offer on-property benefits that are unique to the chain.

Some of these, like the Raid the Bar credit, will be restricted to elite members, which will include IHG elites. And since everyone reading this should be an IHG Platinum, you should still have access to those perks. 😉
Interestingly, the "Inner Circle" program will continue to operate as a subset of the "Spire Elite" tier, with exclusive benefits to those members: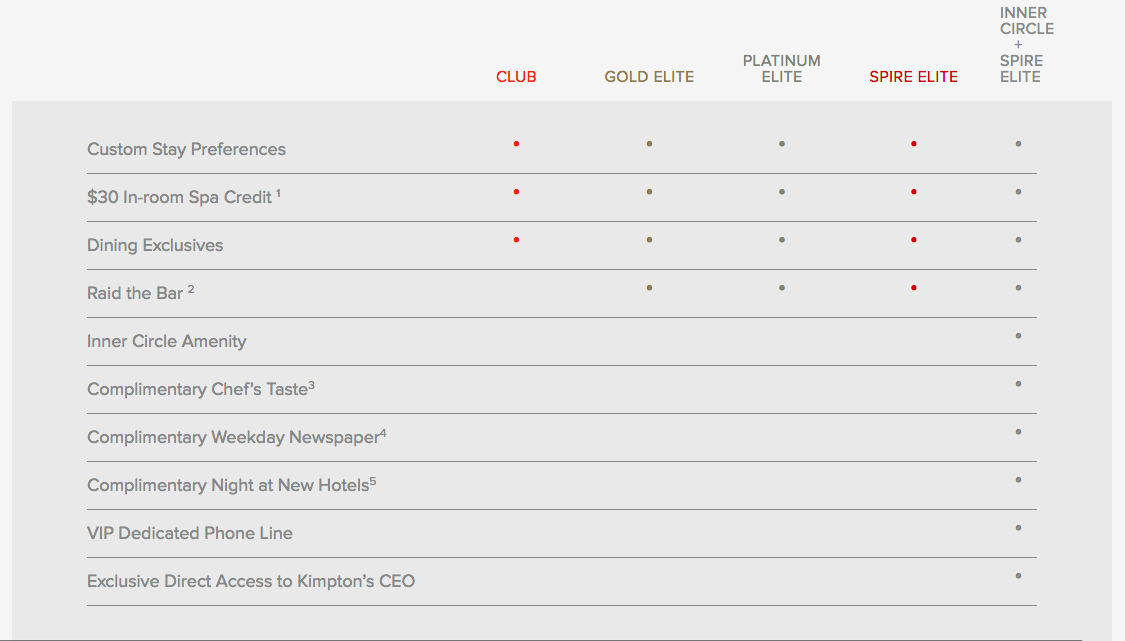 If you qualify for Inner Circle in 2017 with Kimpton, you will be Spire Elite and Inner Circle in 2018, which seems straightforward enough. Going forward, it will be more complicated:
Qualification for Inner Circle in 2019 will be by invitation only to a select group of members who have earned Spire Elite. While the criteria for Inner Circle invitations are unpublished, factors for consideration include the same things we've always looked at – your loyalty. So, things like frequency of qualified Kimpton visits, length of stay, and more, will be considered.
So it will be interesting to see how that works out in practice, but I appreciate that the distinct needs of Kimpton loyalists are being considered here. Kimpton has a tiny footprint, so having enough stays to qualify for Inner Circle requires a commitment that the brands should recognize and appreciate.
Bottom line
The integration of IHG and Kimpton has been very gradual, and at first glance it seems this is being thoughtfully done.
Being able to use IHG points at Kimpton properties will be nice, and I like that Kimpton's on-property benefits will extend to IHG elites. I'm also excited about being able to use my Kimpton free night internationally, and while I'm a bit sad to see the unique Kimpton program going away, it's nice that some of the perks will remain.
What do you think about Kimpton Karma getting folded into IHG Rewards?