As I first wrote about earlier in the month, Tiffany and I are headed to Beijing in February thanks to a reasonably priced business class fare on Delta. We were able to route the trip through Detroit so we could fly the new Delta One Suites on their A350s, which have sliding doors.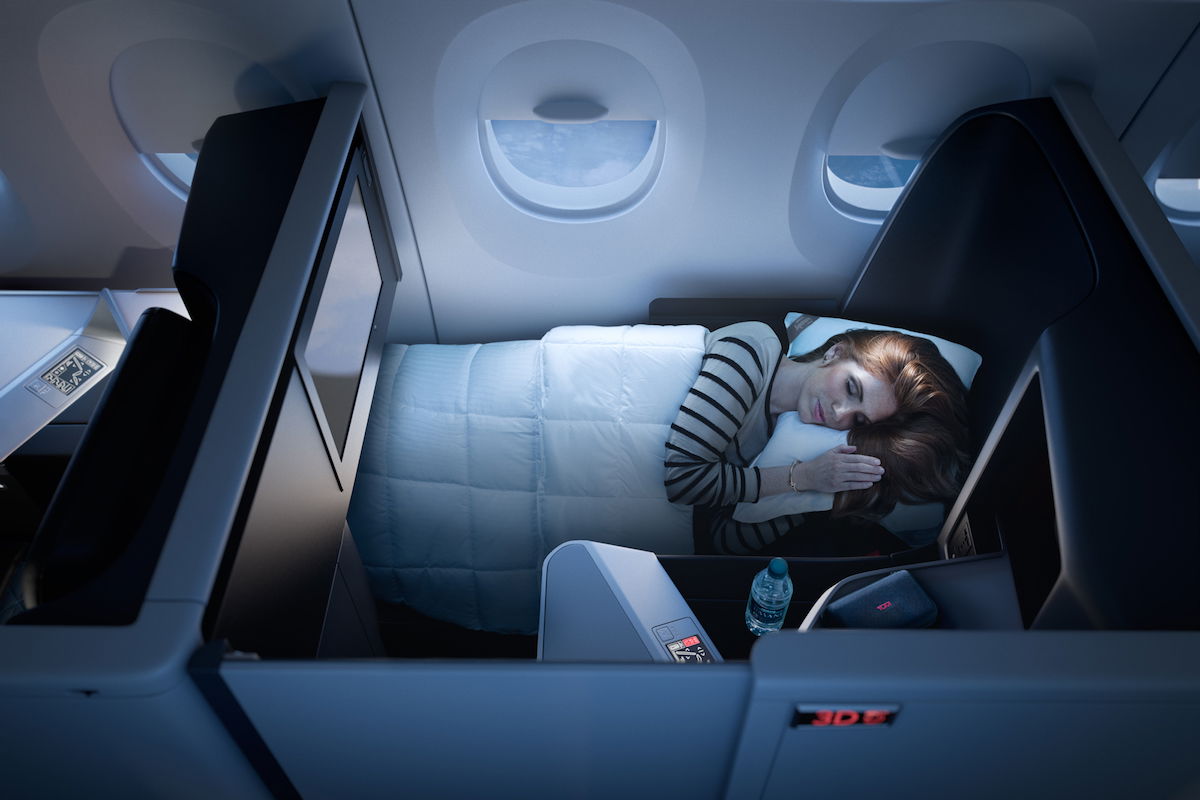 However, the trip also gave us a significant amount of time on the ground in Beijing. Both of us have been to Beijing many times before, and personally it's not my favorite city in China, and most definitely not in February. So our plan was to go somewhere else during our time there.
The goal was to take an easy flight and have several days on the ground in one place, though as usual, what we ended up booking is a whirlwind trip that has us on the ground for at most 36 hours at each destination. Somehow that always ends up happening. Let me share the details. Here's a map of what we'll be flying: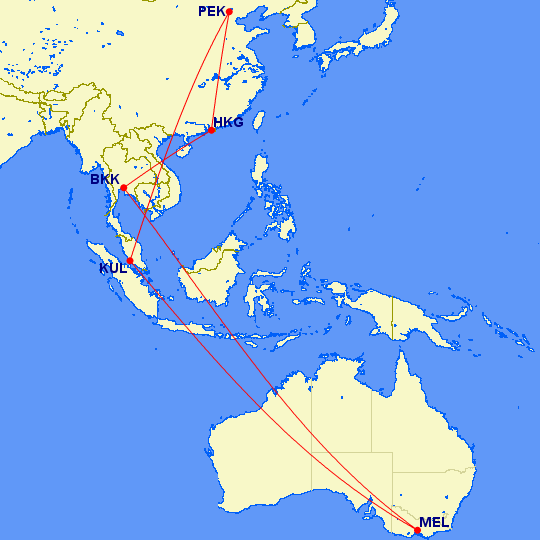 Malaysia Airlines A330 business class
For 40,000 AAdvantage miles we booked a one-way business class ticket from Beijing to Melbourne via Kuala Lumpur on Malaysia Airlines. I've flown their regional business class and I've flown their longhaul first class, though I've never flown their new A330 business class, which is the same product they'll have on their A350.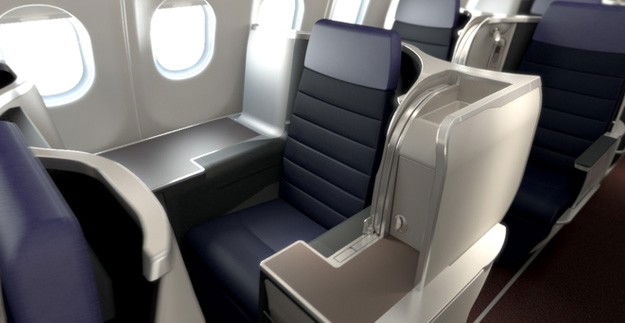 Both flights are operated by A330s, so it seemed like a good opportunity to review that product.
Unfortunately the catch is that Malaysia only seems to make one business class award seat available per flight, so we're booked on separate flights a day apart. We'll hope a second seat opens up on one of the flights so we can travel together.
Thai Airways business class
As Tiffany just recently wrote about, United MileagePlus is making some changes to their award chart as of November 1, and one of the best redemptions is booking an award between Australia and Asia.
Thai Airways flies the A350 to Melbourne, so we wanted to fly that in business class. Personally I've never flown their longhaul business class product before, and it has been on my list of products to try. From there we'll be connecting to Hong Kong on a Thai Airways 747.
Booking that entire award for 30,000 miles one-way is an incredible value, and I'll be sad to see that redemption opportunity disappear in a couple of weeks.
Cathay Dragon first class
I've reviewed almost every single international first class product in the world. Based on the trips I have planned as of now, there are just five airlines in the world that have international first class that I haven't yet tried. One of those is Cathay Dragon, which is Cathay Pacific's subsidiary. So while it's a fairly short flight, we redeemed Avios for the short hop from from Hong Kong to Beijing in first class. In reality Cathay Dragon just has reverse herringbone seats in first class, though I'm curious what the service is like.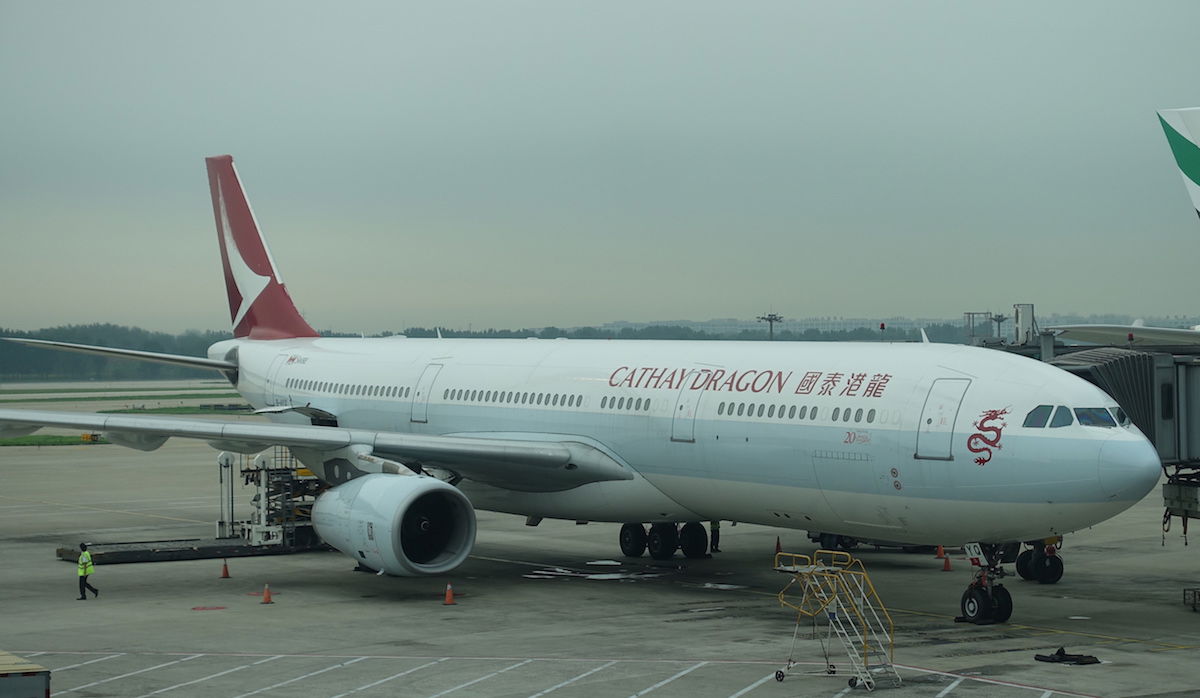 Bottom line
As usual, we made this trip much more complicated than it needed to be. Or perhaps more accurately, I made it more complicated, and Tiffany was kind enough to go along with it. 😉
I'm really excited to try Thai business class (especially given how few miles we paid) and Dragonair first class. I'm also excited about Malaysia business class, though am monitoring that closely, in hopes of us being able to get on the same flight, or otherwise switching to another option, like Garuda Indonesia, Vietnam Airlines, etc.
Has anyone flown Cathay Dragon first class, Malaysia A330 business class, or Thai A350 business class? What should we expect?