In late March, the US introduced an electronics ban for nonstop flights from select Middle Eastern countries to the US. Under this policy, large electronic devices had to be checked in rather than carried on.
While I can appreciate the government wanting to do everything they can to improve safety, this raised a lot of questions, including:
If their concern was explosives, shouldn't electronics be banned from planes altogether, given that you can just as easily remotely detonate something in the cargo hold?
IATA (among others) raised concerns about the danger of having more electronics in checked luggage, which increases the risk of fires in the cargo hold
Couldn't a proper screening of electronics in the gate area be the most effective solution, rather than inconveniencing passengers and increasing the risk of a fire?
Sure enough, within a few months the US began to repeal the electronics ban, as long as impacted airlines were willing to institute new security screening measures. This is what should have been done to begin with.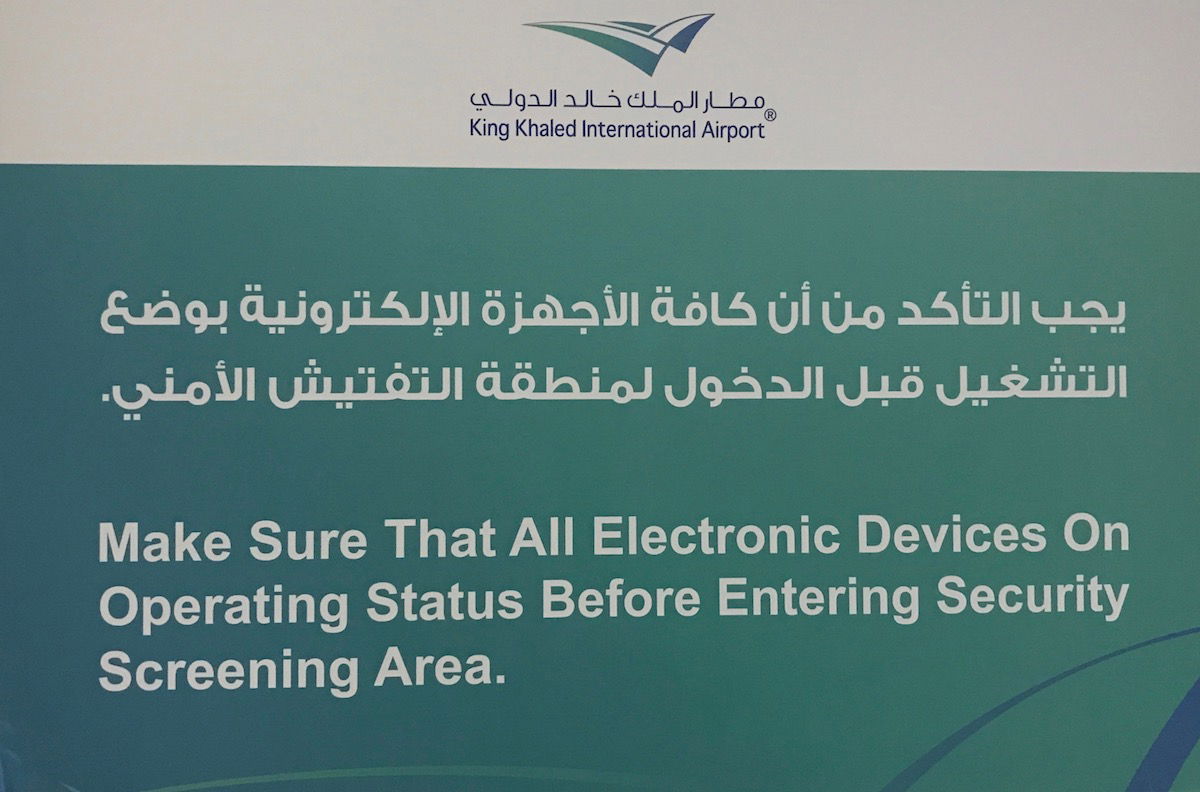 Now it looks like this electronics frenzy may just come full circle, as the US wants to ban large electronics from checked luggage. Unlike the previous electronics ban, this is something that could actually make sense.
The Associated Press is reporting that the Federal Aviation Administration has recently filed with the International Civil Aviation Organization recommending that large personal electronic devices be banned from checked luggage due to the risk of a catastrophic fire. This includes th risk of a rechargeable lithium-ion battery overheating in close proximity to an aerosol spray can.
According to the story:
The FAA has conducted 10 tests involving a fully-charged laptop packed in a suitcase. A heater was placed against the laptop's battery to force it into "thermal runaway," a condition in which the battery's temperature continually rises.

In one test, an 8-ounce aerosol can of dry shampoo —which is permitted in checked baggage — was strapped to the laptop. There was a fire almost immediately and it grew rapidly. The aerosol can exploded within 40 seconds.

The test showed that because of the rapid progression of the fire, Halon gas fire suppressant systems used in airline cargo compartments would be unable to put out the fire before there was an explosion, the FAA said. The explosion might not be strong enough to structurally damage the plane, but it could damage the cargo compartment and allow the Halon to escape, the agency said. Then there would be nothing to prevent the fire from spreading.
This would be a logical policy change, and also highlights just how poorly thought out the previous ban was. You should always avoid checking electronics when possible anyway (due to the risk of theft and damage), so such a policy change wouldn't impact nearly as many people.