Hello from Paris! After spending last weekend in New York, Ford and I have been in Europe all week, and have had an amazing time. We just spent several days in Montenegro, which was beautiful, and are now in Paris for a few days. I'll have a lot more details about the trip soon, but given that it's wrapping up, I'm trying to disconnect best I can (while of course still completing my Etihad Residence trip report). 😉
On the miles & points front this week, we saw American Express introduce an incredible new card, British Airways offer a great shopping portal bonus, American introduce their new Flagship Lounge and Flagship First Dining at JFK, and much more.
With that out of the way, here's a recap of this week on the blog:
Featured Stories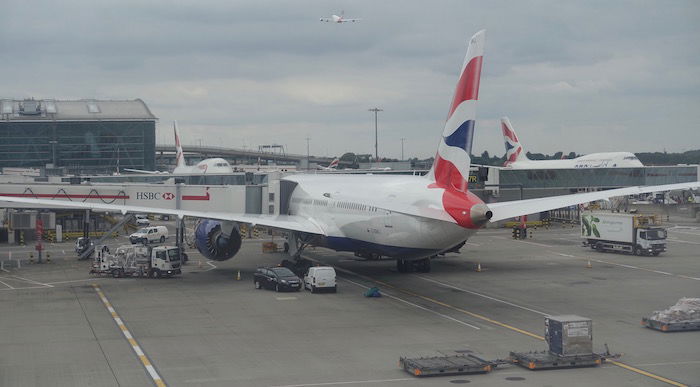 Using online shopping portals can be one of the easiest and best ways to maximize the points you earn. It always makes sense to compare various shopping portals, because sometimes the payouts can differ significantly (sites like evreward.com let you easily track these).
Well, British Airways has just announced an awesome promotion for their shopping portal. You can earn triple Avios when you shop with select retailers through the British Airways shopping portal between May 25 and May 31, 2017.
---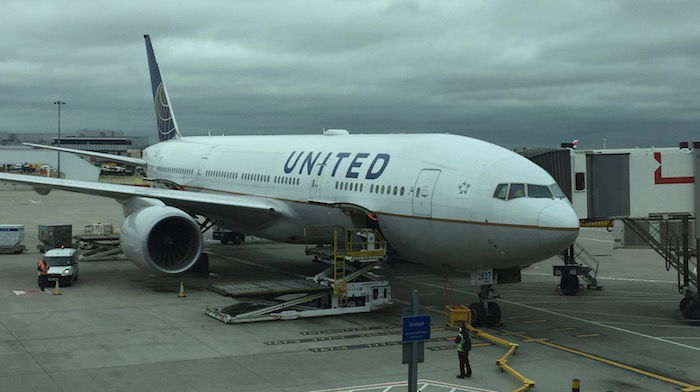 I like to think that having flown over a million miles, I'm at least decent at figuring out what to do when things go pear-shaped. I'm reasonably savvy at using the available tools to find my own alternatives, and have enough experience to anticipate how things are likely to turn out.
But sometimes it's still hard to decide what to do.
---

TIPS: Earning Miles & Promos
GREAT Business Class Fares From Los Angeles To San Juan (Including Through New York)
Amex Blue Business Plus Card — Should You Apply Directly Or Convert An Existing Card?
More On The Awesome New Blue Business Plus Credit Card
Amex Introduces The New Best Business Credit Card For Everyday Spend
Delta Amex Cards Have Their Best Ever Sign-Up Bonuses Right Now
Great Deal: Earn Triple Avios Through The British Airways Shopping Portal
Here Are The 17 Credit Cards I Have Right Now
10 Best Credit Card Offers For May
A New United MileagePlus Prepaid Card Is Being Introduced This Summer
United Extends Hertz Promo, Makes Huge Targeted Offer
Instant Approvals All Around On The Hilton Surpass Card
Stack Hyatt's 30% Bonus On Purchased Points With A 10% Refund On Redemptions
Save $60 On A $300+ Hilton Stay With Amex Offers
The Basics Of Hilton Honors Gold Status
TRICKS: Redeeming Miles
Strange: Aeroplan's Website Is Blocking Non-US/Canada Awards
The Trick To Booking Mixed-Cabin Etihad Awards With American Miles
Hyatt Is Offering Up To A 10% Refund On Points Redeemed This Summer
Alaska Airlines & Finnair Announce New Partnership
Your Last Chance To Score An Amazing Deal On An ANA First Class Award Ticket
TRAVEL With Ben (Lucky)
Dear Hotels: Please Stop Assuming Only Straight, Married Couples Travel
Plotting My Next Adventure: Saudia First Class & RwandAir Business Class
How Would You Have Handled This United Flight Delay?
Confession: I Just Checked My 2017 American Elite Mileage Total For The First Time
When Rules Get In The Way Of Common Sense Customer Service: Air Serbia Edition
REVIEWS & Trip Reports
Review: Emirates Palace Abu Dhabi
Review: SAS Plus (Premium Economy) A340 Copenhagen To San Francisco
Review: Shangri-La Abu Dhabi
Then And Now — How Much Cost Cutting Has Etihad Done At Their JFK Lounge?
Review: Etihad Business Class 787 Washington To Abu Dhabi
UAE Showdown: Emirates Business Class Vs. Etihad Business Class
Review: Turkish Airlines Lounge Washington Dulles Airport
Review: Etihad Lounge Washington Dulles Airport
Introduction: The Flight Of A Lifetime
NEWS & Updates
Here's What The DHS Secretary Says About Expansion Of The Electronics Ban
JetBue Is Offering Up To 6K Bonus Points For Flights To/From NYC This Summer
British Airways Will Start Charging A Fee For Many Third Party Bookings
My Crowding Fears Come True: American's New Flagship Zoo
Singapore Airlines Becomes The First Asian Airline To Offer TSA PreCheck
Qatar Airways' New QSuites Will Be Flying Soon
Pilot Cancels Transatlantic Flight Because Of Passenger's Wifi Hotspot Name
Etihad Takes Delivery Of Its 10th (And Last) A380
Delta's Makeshift LAX Terminal 3 Leaves A Lot To Be Desired
American's New Flagship Lounge Has Much Better Food, Including A La Carte Dining!
A Look At American's New Flagship Dining Facility At JFK
Star Alliance Is Working On A Shared Award Flight System
SAS Will Soon Charge For Empty Middle Seats In European Business Class
The TSA Is Expected To Introduce New Screening Policies Later This Year
Delta Has Made It Easier To Give Them Money After You Buy Your Ticket
Icelandair's New Ad Is The "Gayest" I've Seen From An Airline
Is This The Leaked Seatmap For Emirates' New 777 First Class?
New Pro Football Hall Of Fame Hotel In Canton Will Be A Curio By Hilton
Does Richard Branson Want To Start Virgin America 2.0?
HUGE Devaluation Coming To Malaysia Airlines Enrich (Including Revenue Based Redemptions)
Rumor: United Premium Service Is Being Rebranded As "United Coast"
United Is Adding 777-300ER Flights To Taipei As Of August 1, 2017
---
I hope everyone has a great rest of the weekend!