Etihad began A380 service in December 2014 (I was lucky enough to be on their inaugural flight from Abu Dhabi to London), making them one of the more recent airlines to begin taking delivery of the whale jet. They really did something special with the plane's onboard experience, between The Residence and First Class Apartments.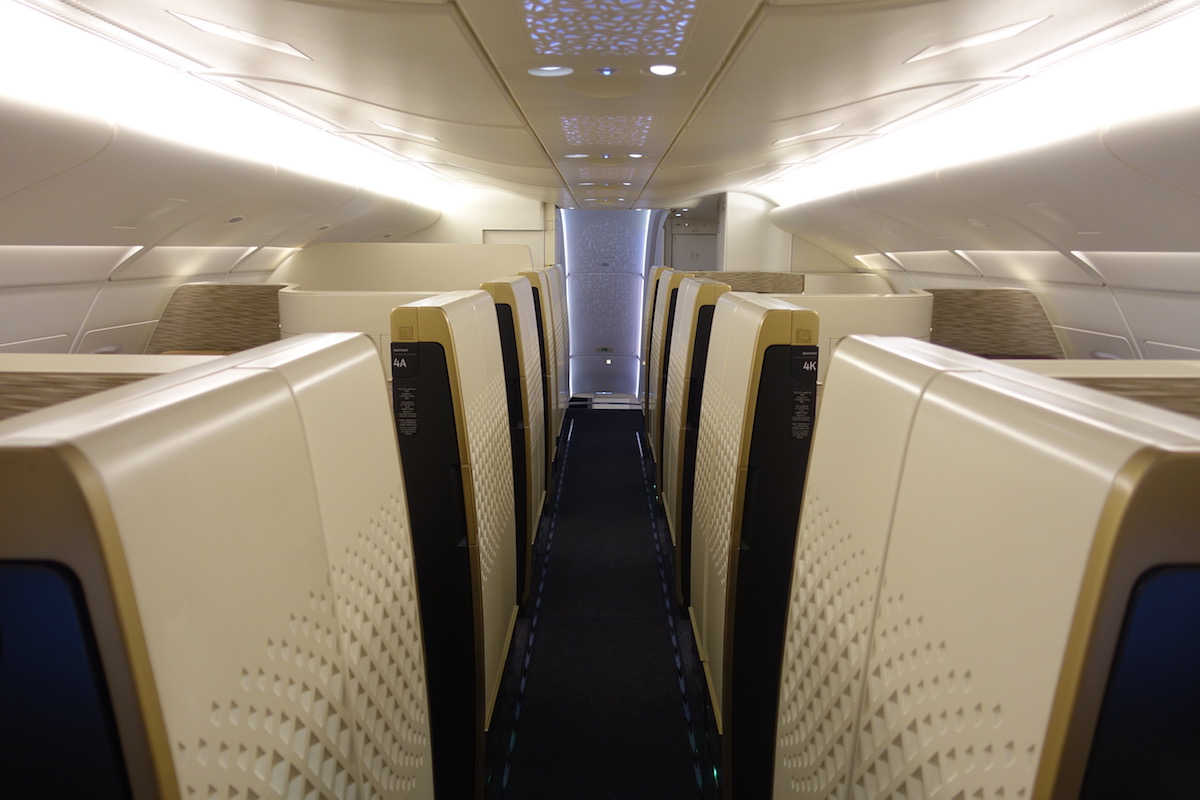 While Etihad's UAE rival Emirates has a total of 142 of these on order (they've already taken delivery of 90, with a further 52 on the way), Etihad ordered just 10 of these planes, which certainly reflects that they're not trying to be a mega airline anytime soon.
So while Emirates flies these A380s just about everywhere (including on sub-hour long flights to Doha), Etihad has to be much more deliberate with where they operate them to.
Today Etihad announced that they just took delivery of their 10th and final A380. Etihad doesn't have plans to order more of these planes, so their A380 route network is now pretty "mature."
On June 1, Etihad will be launching a second daily A380 flight between New York and Abu Dhabi, which I suspect is possible thanks to this new delivery.
Long term this means that Etihad's A380 schedule will include three daily flights to London, two daily flights to New York and Sydney, and one daily flight to Paris (at least this will be the case after Etihad discontinues A380 service to Mumbai and Melbourne). Of course it's possible we'll see schedule adjustments in the future, but that's the plan as of now.
I'd say those destinations are pretty much in line with what anyone would expect of an airline with a limited number of these planes.
At this point we're also very close to nearing the end of A380 production, at least as far as the number of airlines with outstanding orders goes. The only airlines still waiting for A380 deliveries are ANA, Emirates, Qatar, and Singapore. Emirates has another 50+ of these on order (though they're delaying delivery of some of them), Qatar has just a few on order, and Singapore has five on order (though they're also retiring five, meaning that they're not actually increasing the size of their A380 fleet).
ANA is the only airline with an A380 order that doesn't yet have the plane — they should have their first one by early 2019.