Late last month I was flying from Gothenburg to San Francisco via Copenhagen and decided to try out SAS. All their long-haul aircraft are equipped with this new cabin (apart from one A340-300 apparently). A few weeks ago I wrote about the great deal I got to upgrade on this flight.
Copenhagen Airport is probably my favorite airport in Europe. While the distance between gates can sometimes be extreme, the design and efficiency are excellent. This was my first time flying non-Schengen from the airport.
Clearing passport control was a breeze. I'd recommend waiting until the last second to clear because boy was the non-Schengen area different from the rest of the airport. There were hardly any stores or restaurants as far as I could see.
SAS 935
Copenhagen (CPH) – San Francisco (SFO)
Wednesday, April 19
Depart: 12:25PM
Arrive: 2:45PM
Duration: 11hr20min
Aircraft: Airbus A340-300
Seat: 21H (Premium Economy)
Eventually (finally) it was time for boarding. I was one of the first onboard since they boarded business and SAS Plus at the same time.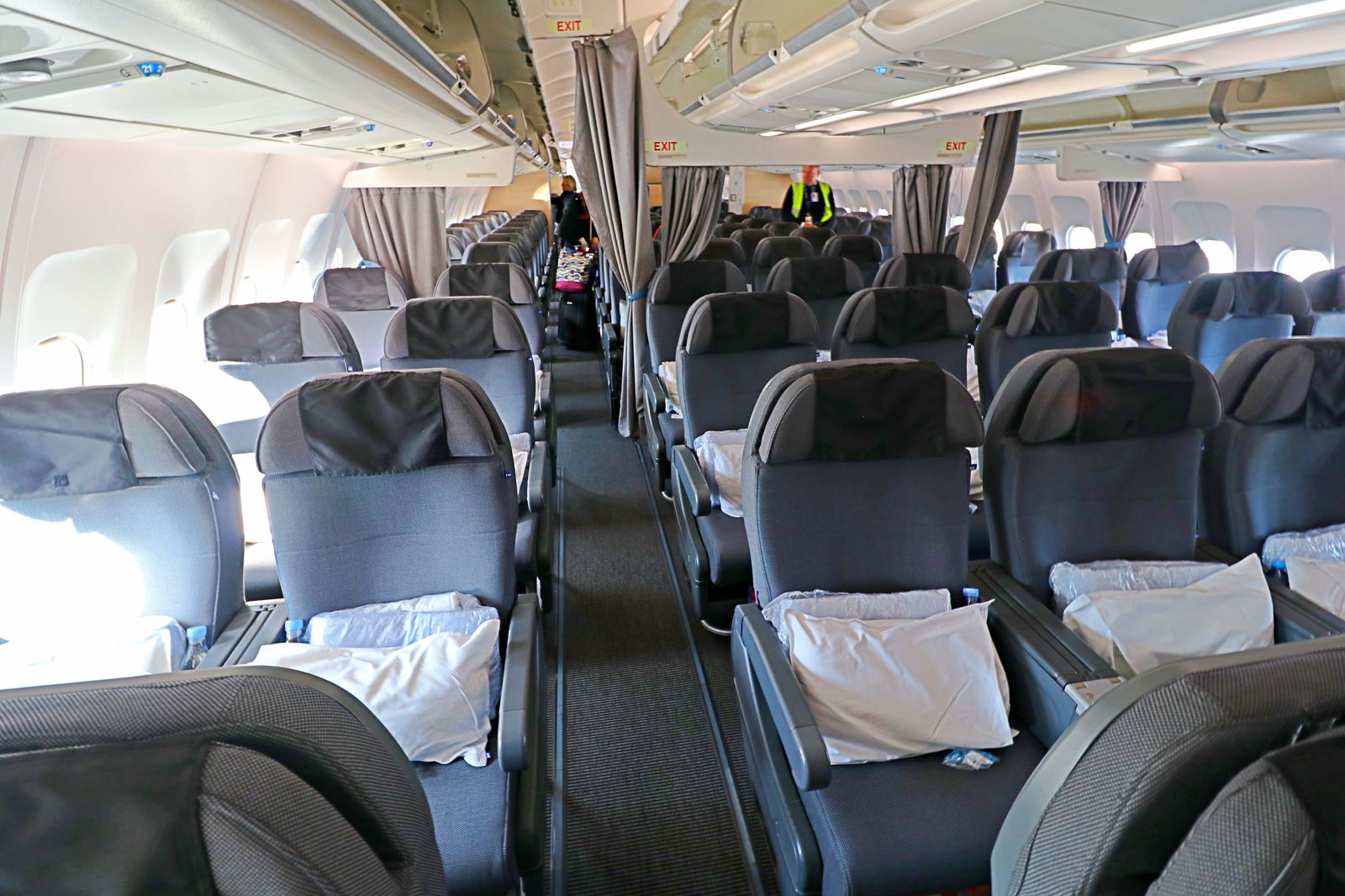 The cabin was configured in a 2-3-2 layout, as opposed to 2-4-2 in economy. There are four rows with a total of 28 SAS Plus seats with 38-inch pitch.
As you'll notice in these pictures, the cabin colors are so dark that I had to triple the brightness to catch a glimpse of the cabin on camera.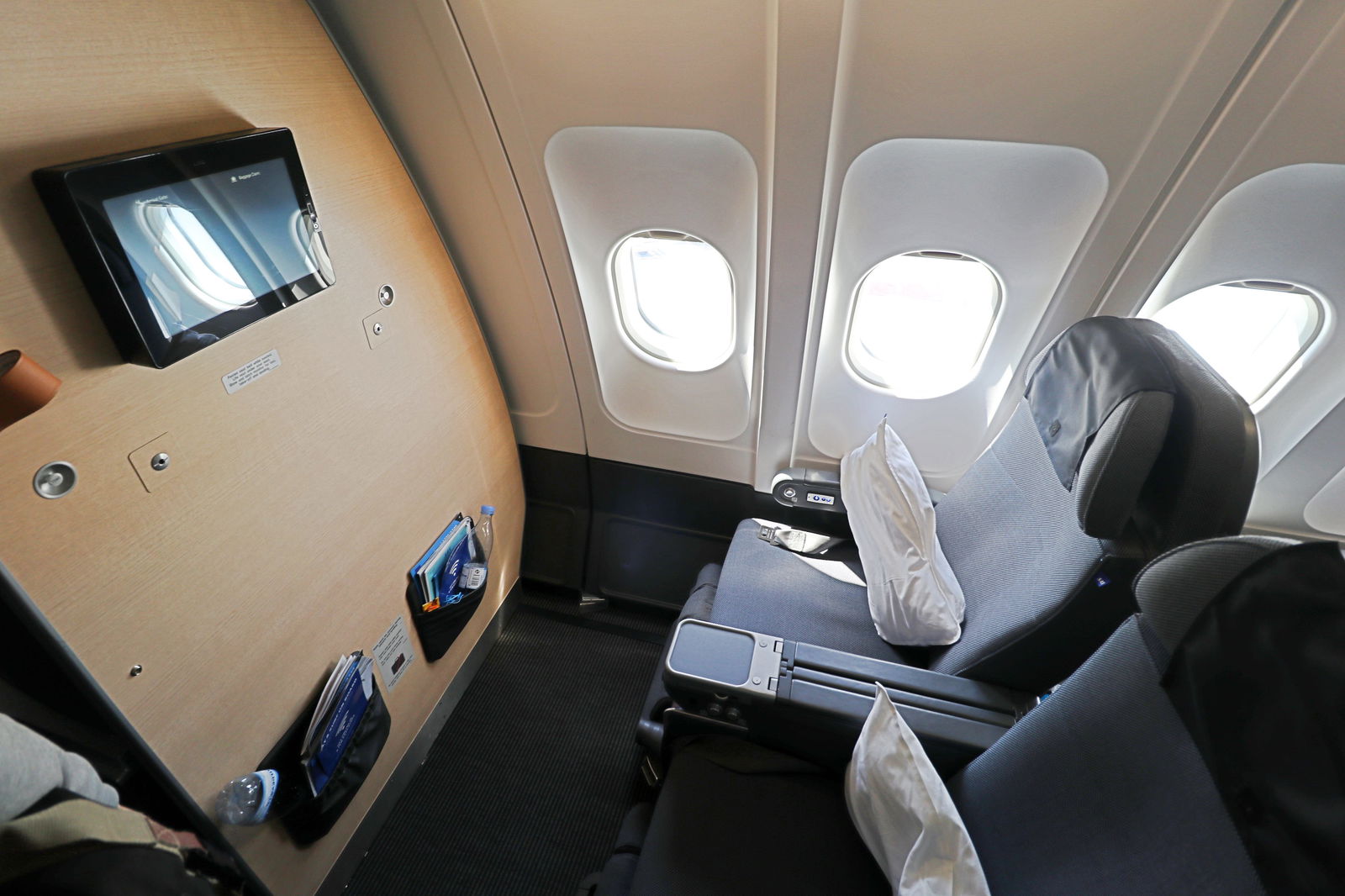 The bulkhead actually looks a little more restricted than the remaining rows.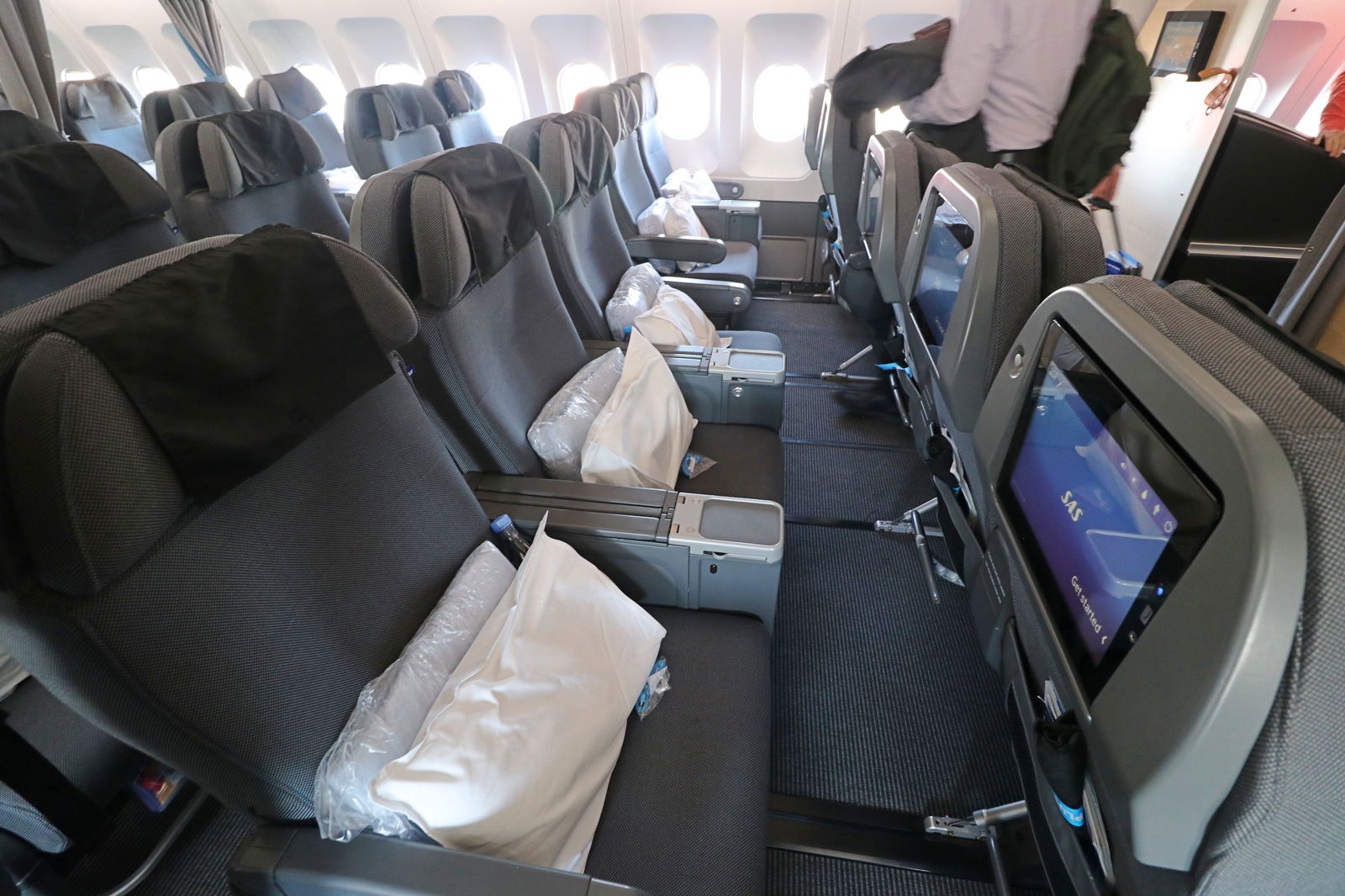 I was lucky to get a window seat in the second row. The legroom was great, and the seat plenty wide.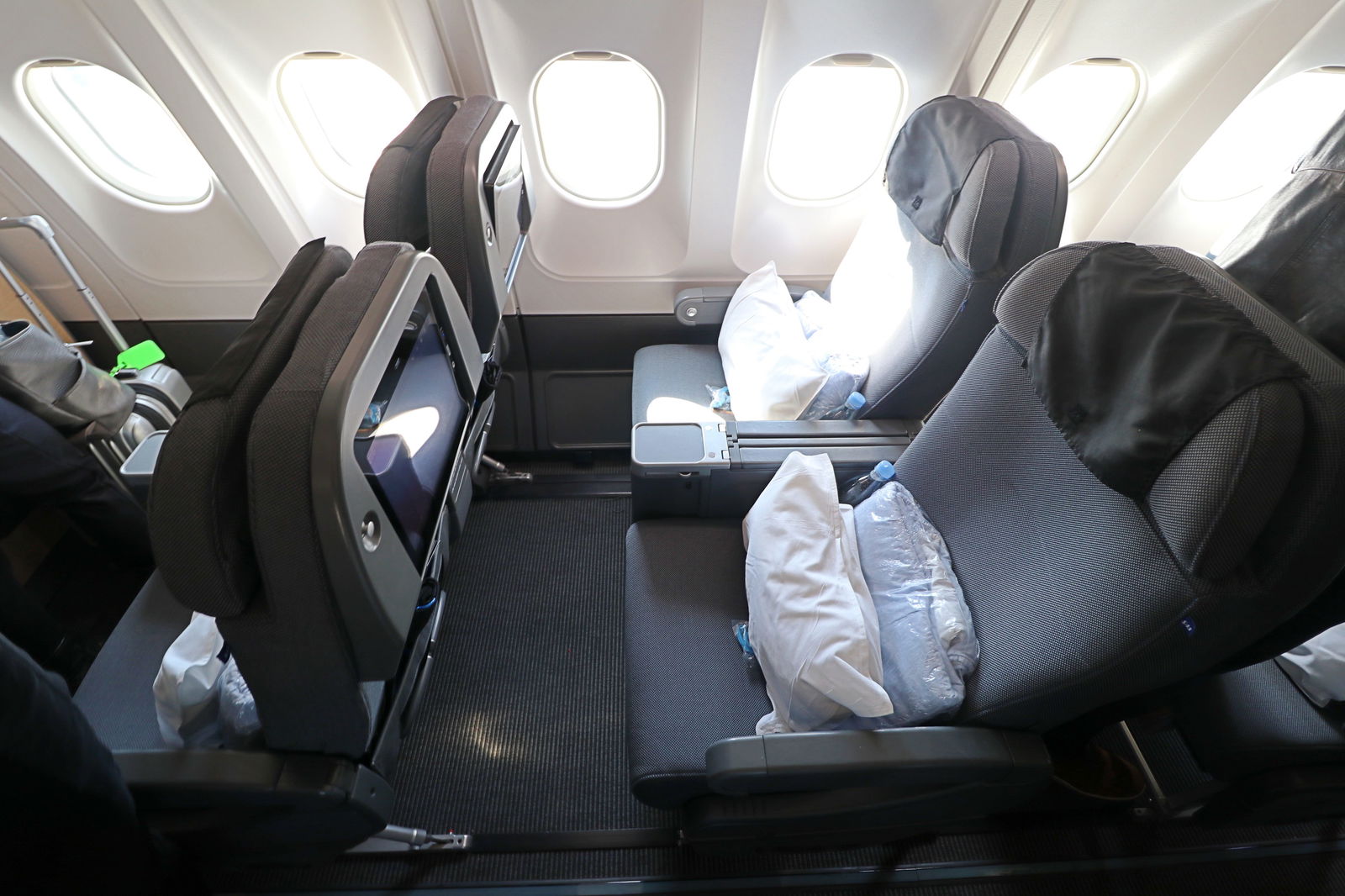 A nice pillow and blanket were waiting at my seat with a water bottle and some cheap headphones. The blanket was a winner, but I don't understand why they'd offer such low-quality headphones to passengers paying a premium.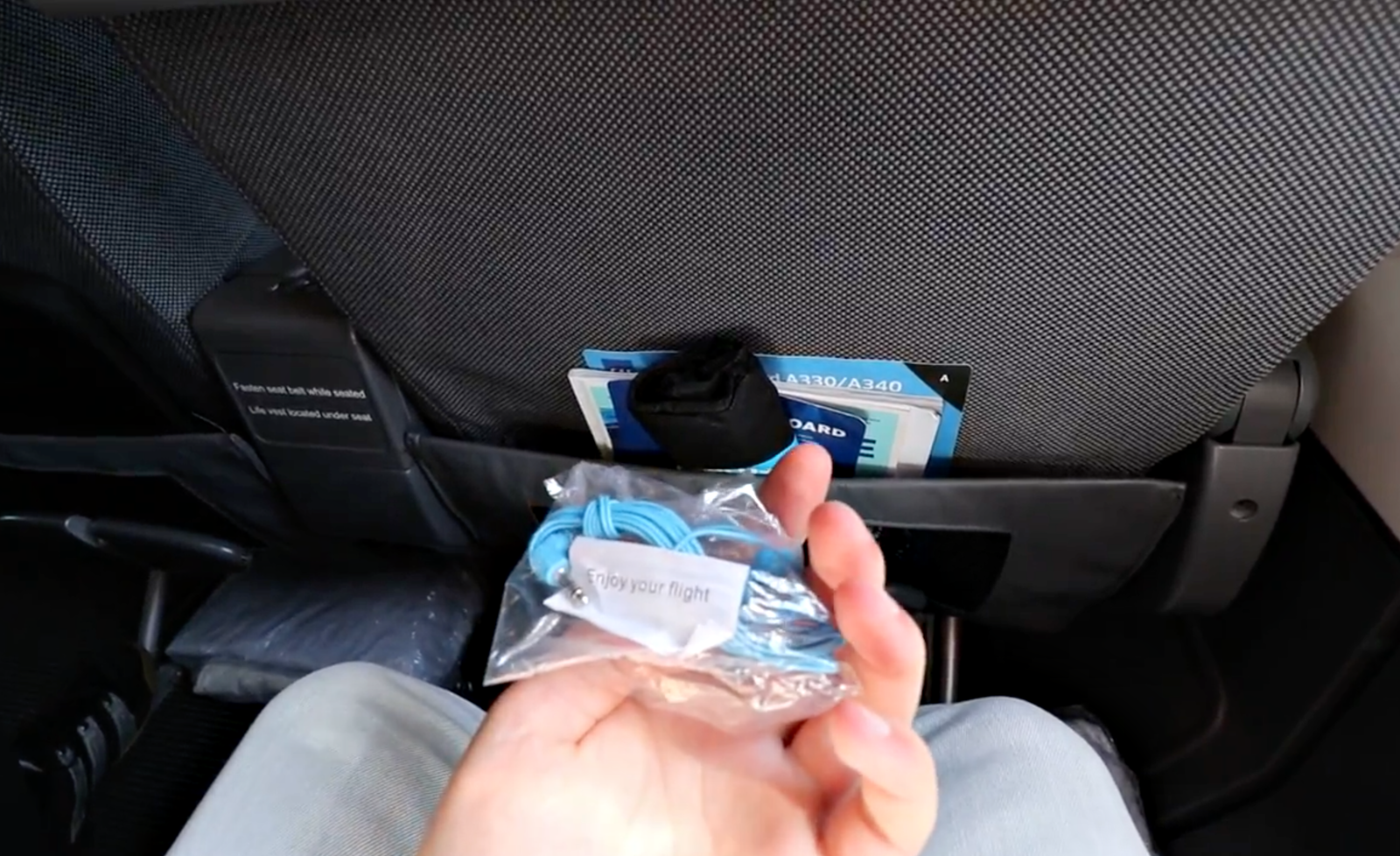 For long flights I always love a footrest.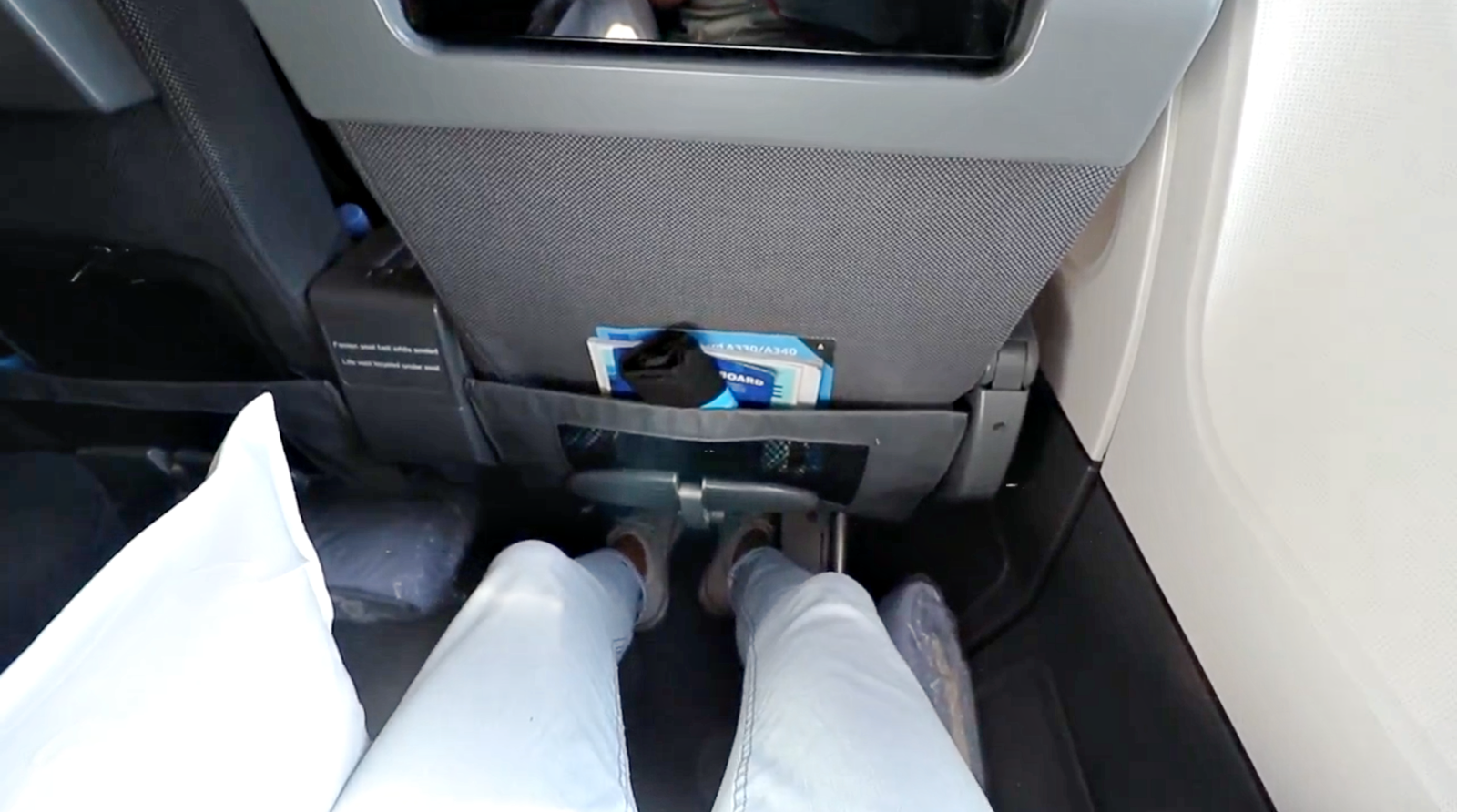 Unfortunately, the legroom under the seat was obstructed by two boxes, one on either side.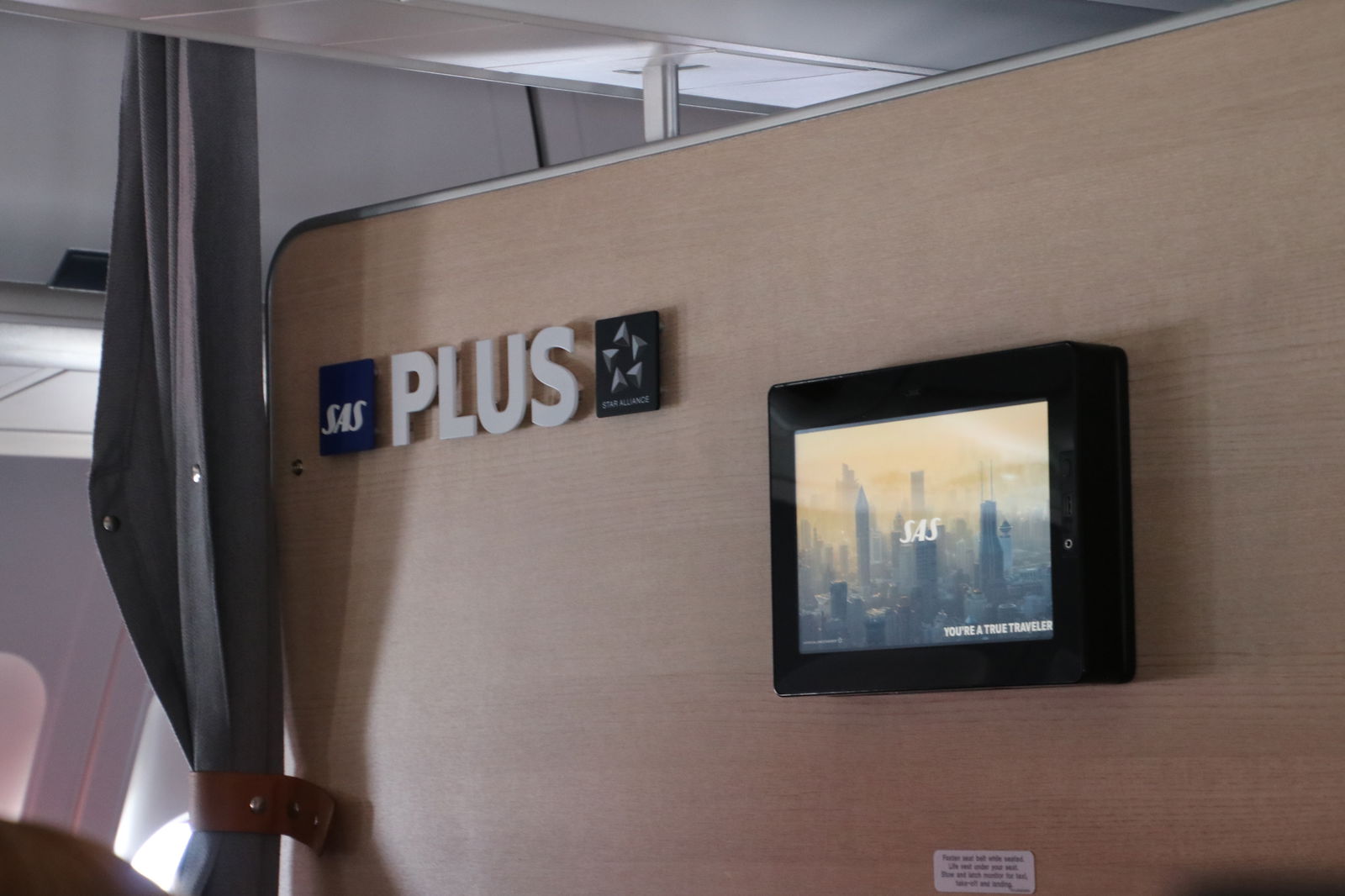 Two more things stuck out about the seat design itself. Firstly, there was no water bottle holder, which is common on other carriers.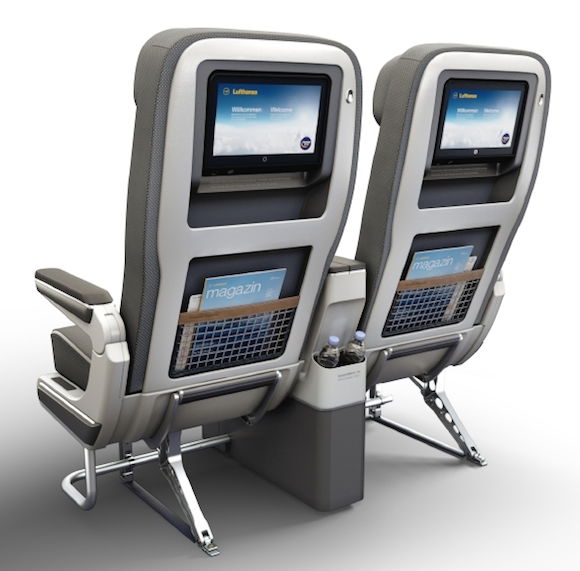 Secondly, Lufthansa has a valuable storage compartment under the IFE screen. On SAS I had to leave my belongings on the floor or squeeze them into the seat-back pocket.
SAS also advertises an amenity kit, which was underwhelming to say the least.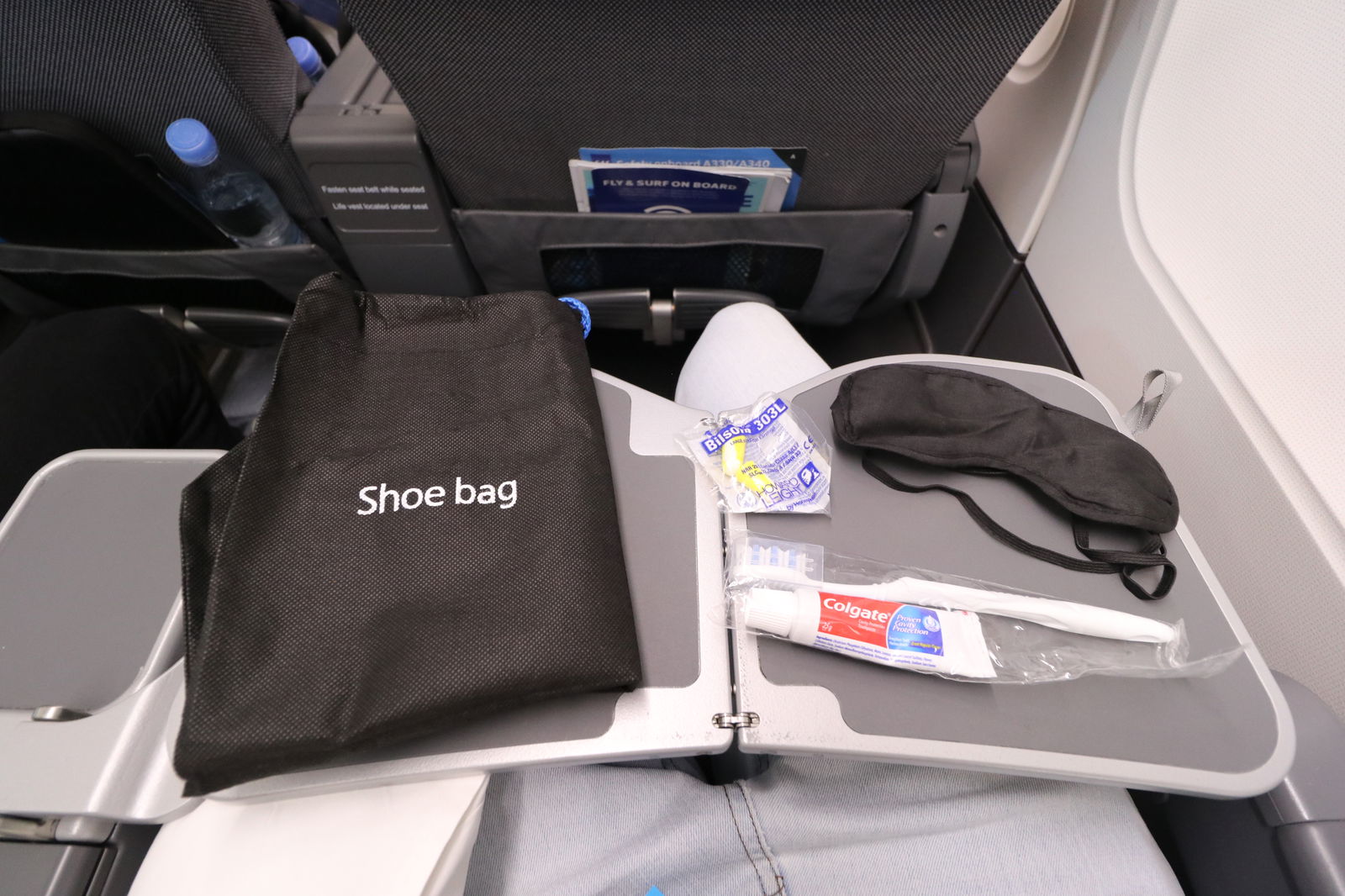 The kit came in a black bag that I initially thought was a garbage bag until I saw the text. In addition, it contained a basic sleeping mask, ear plugs and a relatively nice toothbrush.
Soon enough boarding was completed and the Danish captain welcomed us onboard. Our flight time was estimated to be 11 hours on the dot.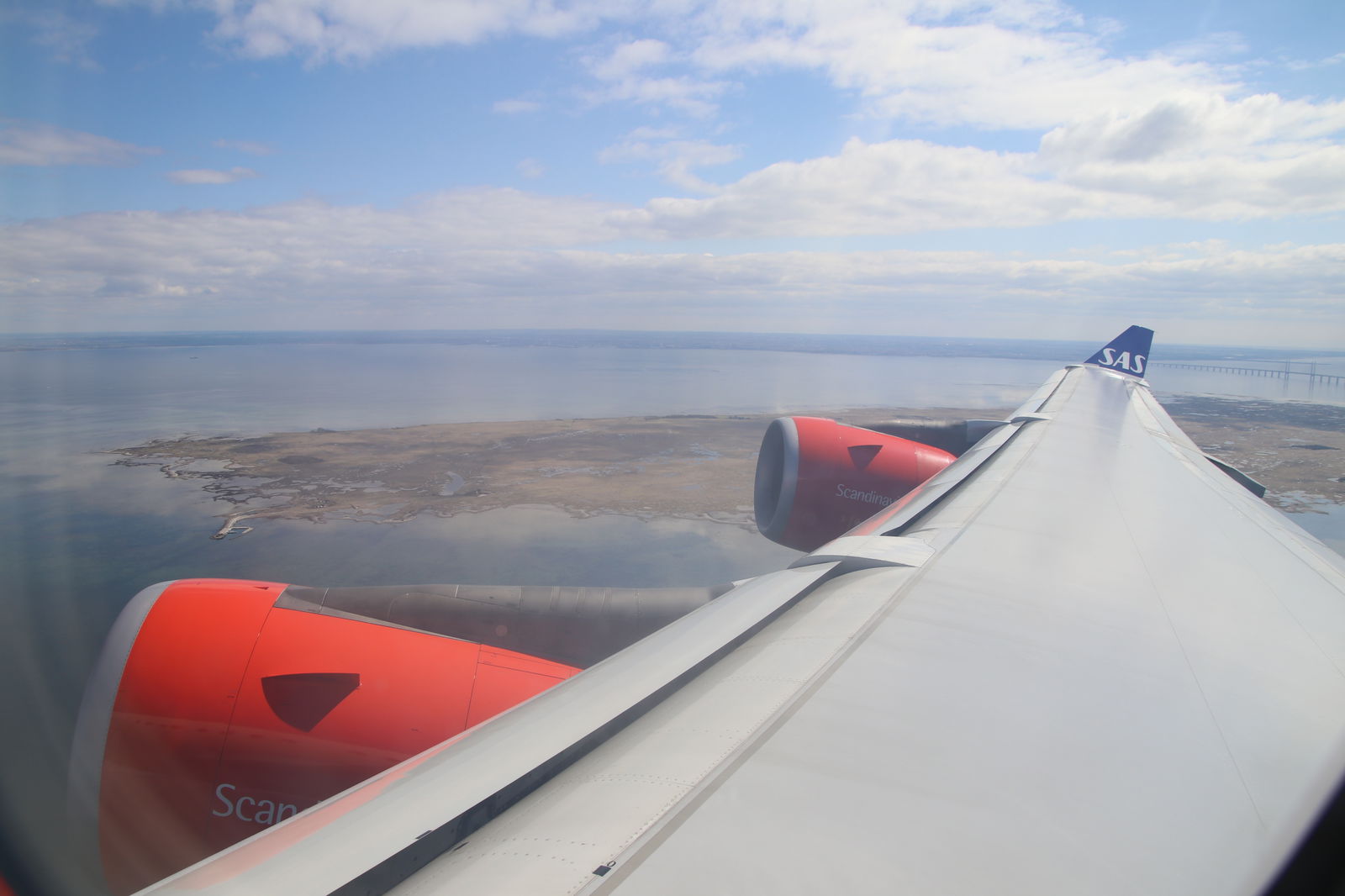 After what was probably the longest takeoff roll of my life, we slowly climbed along Sweden's west coast toward Norway.
Almost an hour after takeoff the drink service began. There was no menu for SAS Plus passengers, though the drink selection could be browsed through the IFE.
A while later the meal was served.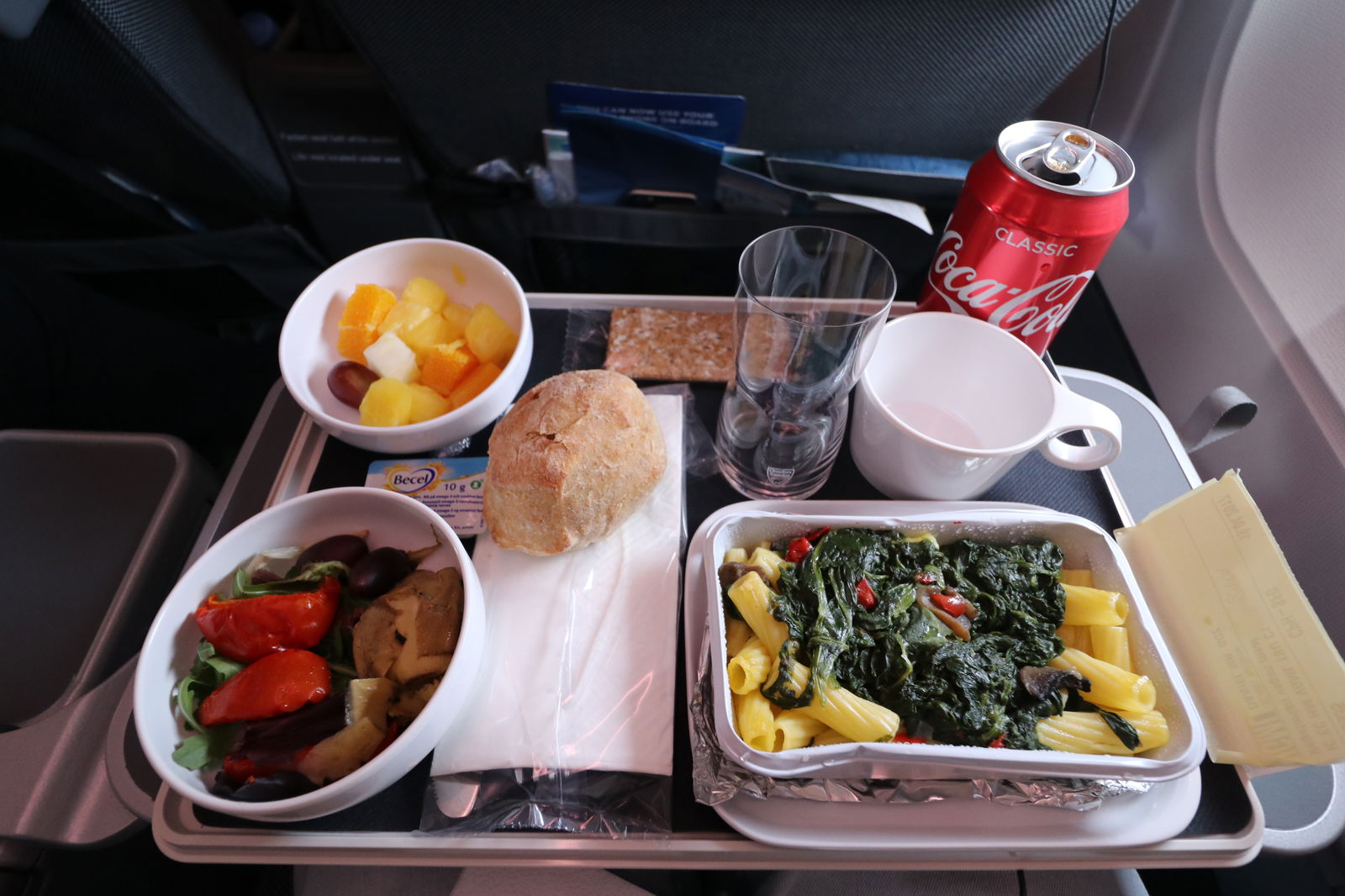 Again, I was underwhelmed by the portion size and food quality. The pasta was undercooked and topped with little spinach. At least the roasted vegetable side salad was better than it looks. I was also impressed that they had Froosh smoothies onboard.
Another thing to note is that SAS Plus customers use the lavatories in economy, which I found quite frustrating. Not only were the lines long at times, but we were probably the passengers furthest from a lavatory onboard.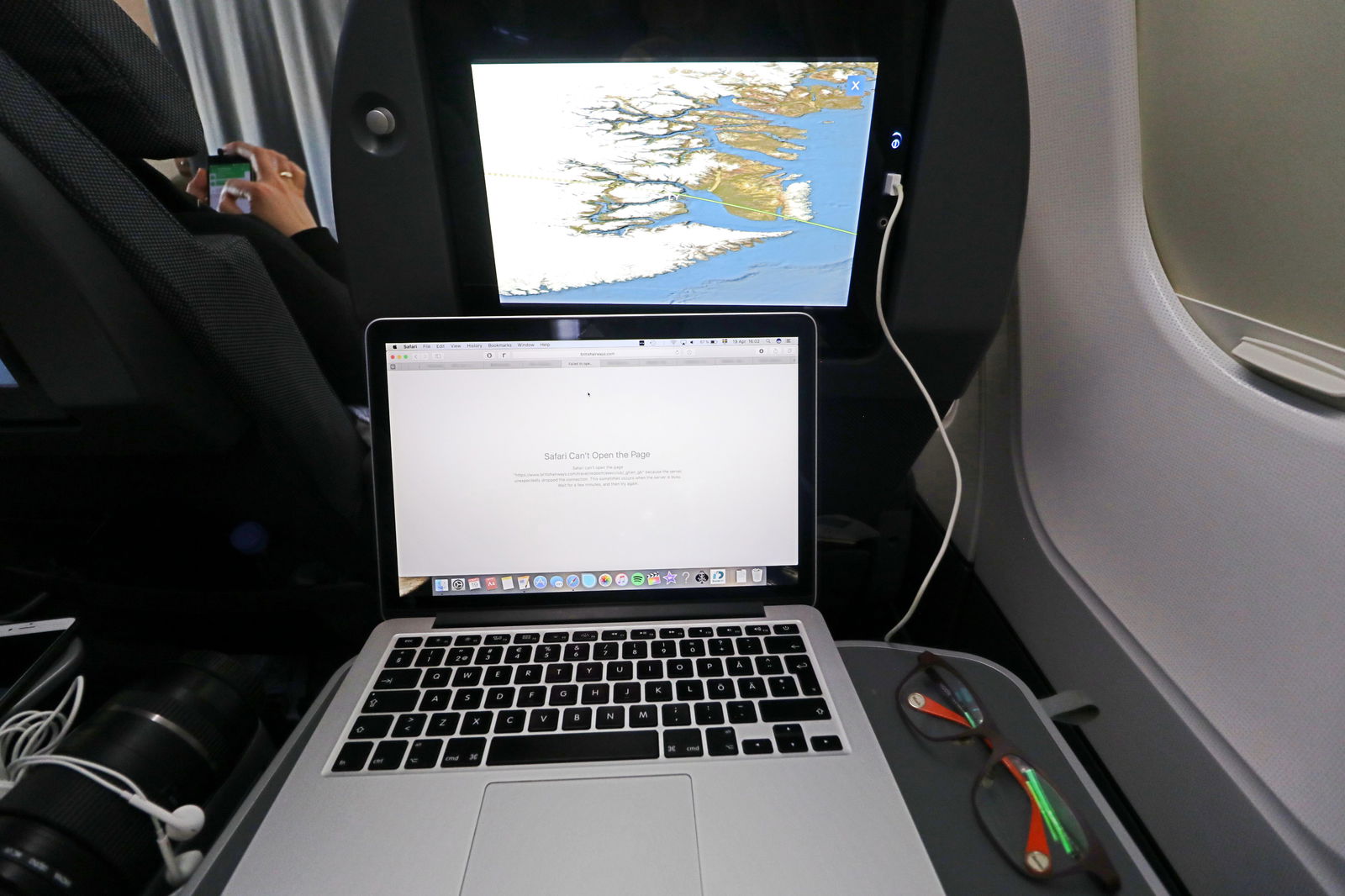 After the meal I got some work done. SAS offers free Wi-Fi to SAS Plus and business class passengers in addition to SAS frequent flyers, which is fantastic, in theory. For other passengers Wi-Fi was reasonably priced at $19. I imagine a lot of passengers took advantage of this, because it was so slow it was barely usable. Instead of being productive online, I enjoyed an hour of pure internet rage.
I gave up and decided to watch some TV shows, at which point I asked one of the FAs if they had any snacks. To my delight he brought apples, nuts and chocolate – yay!
Only an hour later, the crew came through the cabin with even more snacks.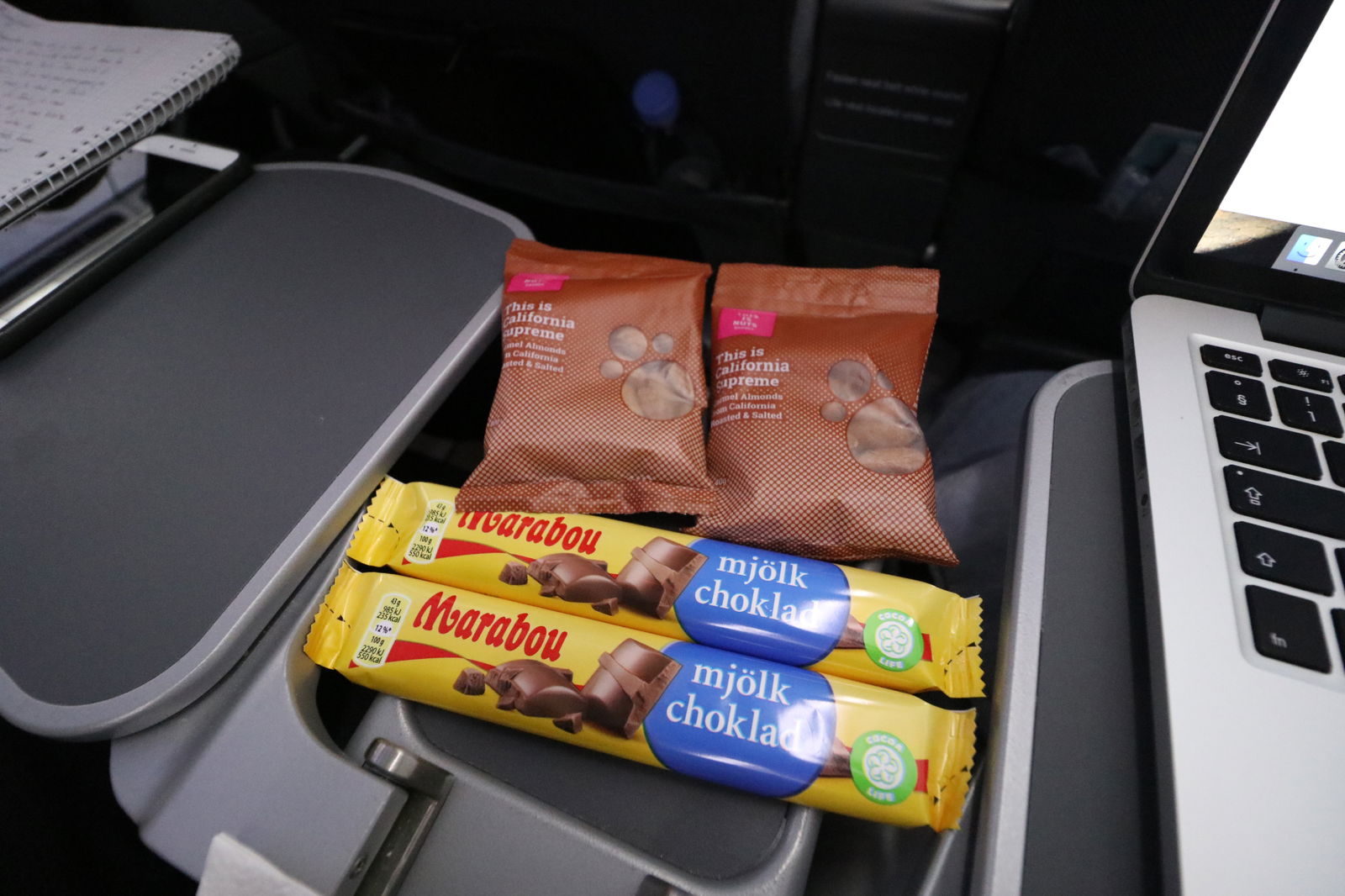 An hour after that, they served sandwiches (on Danish rye bread).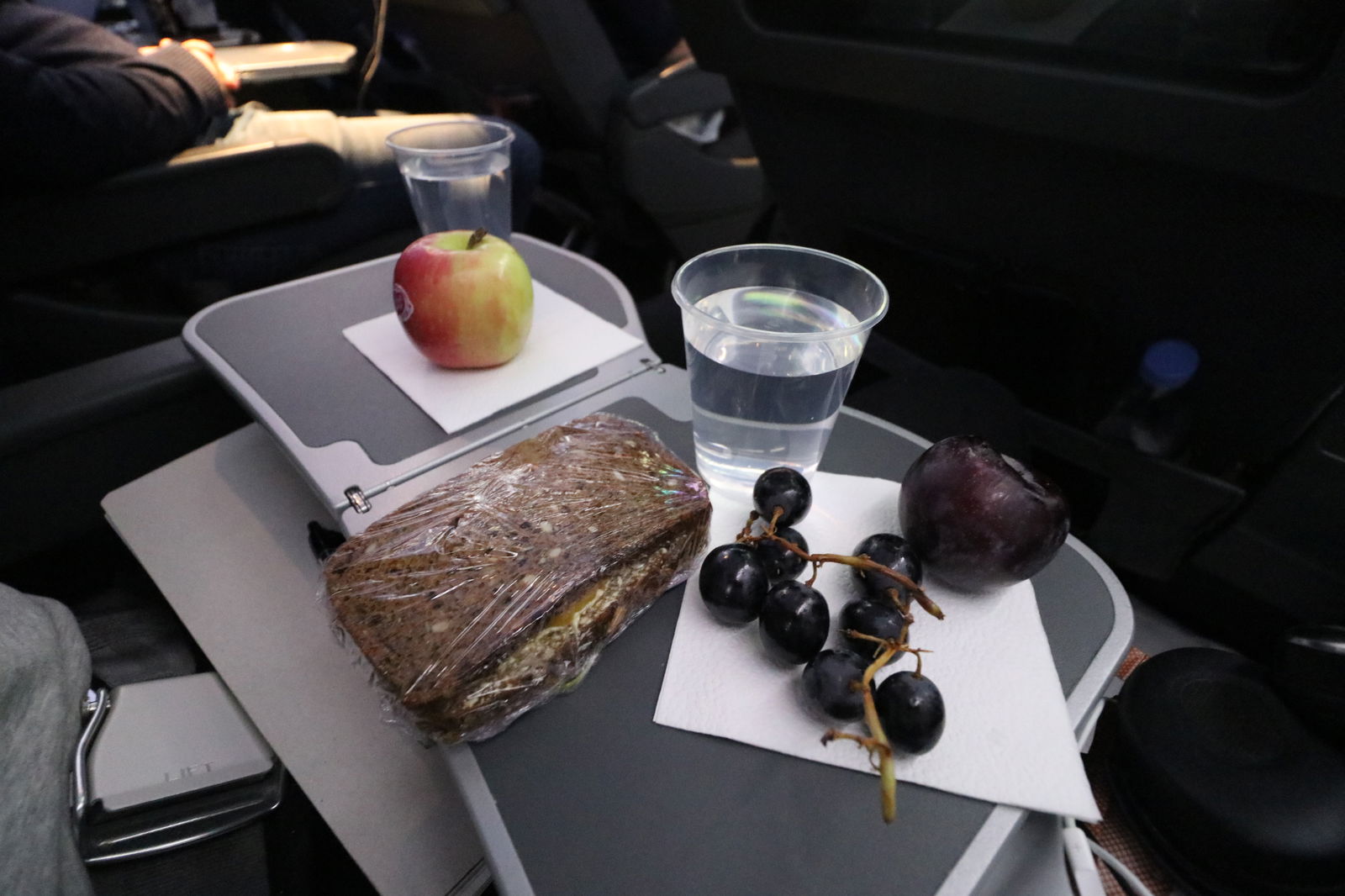 At this point, it had been about seven hours and I'd "eaten" four times. The overall food quantity is one area where SAS excelled. The service was unmemorable, but not bad.
I decided to take a nap since we were four hours out. Two hours later, I woke up in the middle of the pre-arrival meal.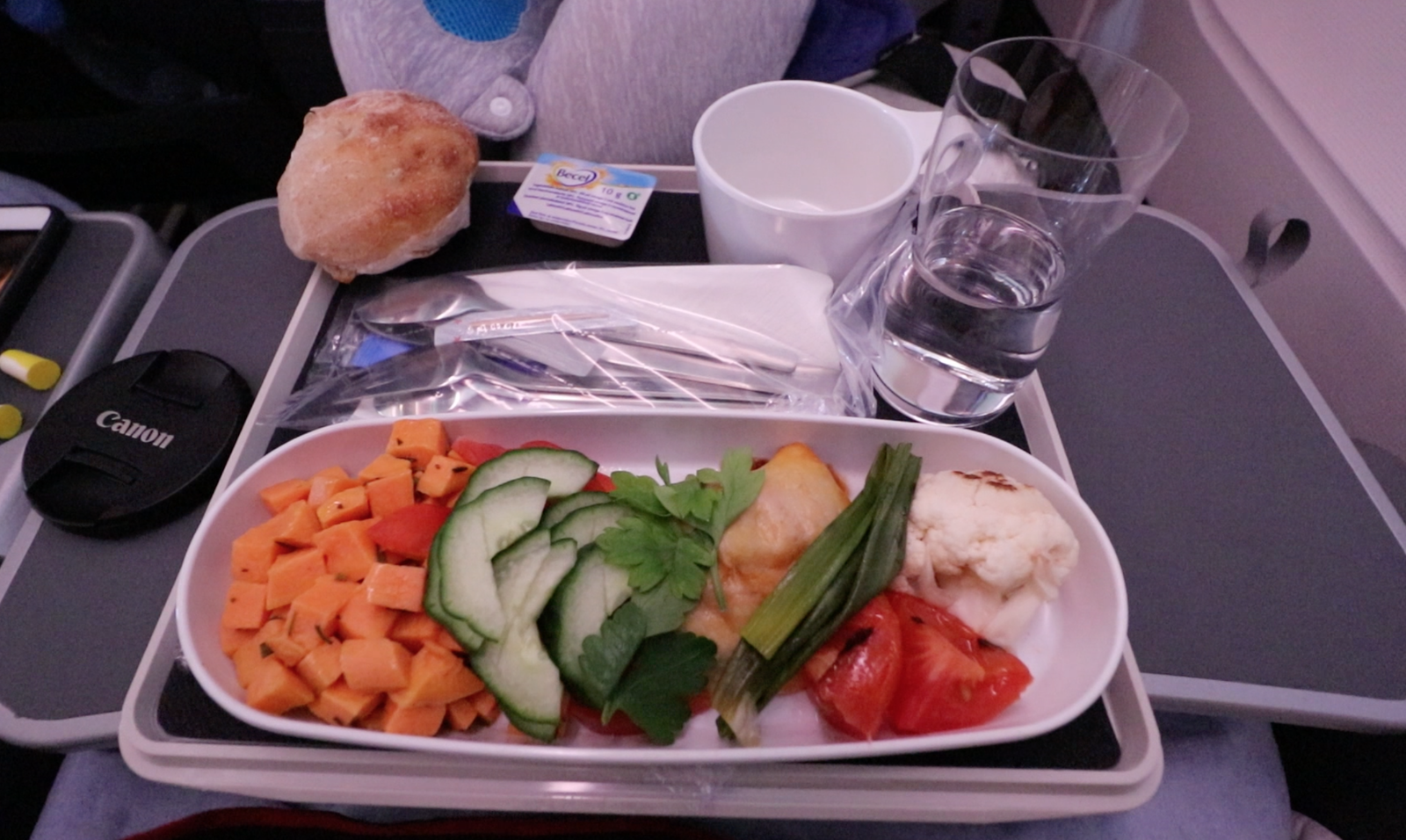 The quantity was perfect. This was definitely my favorite meal on the flight. It consisted of some lightly fried vegetables and a delicious samosa.
Soon enough we were descending towards SFO.
We had gorgeous views of downtown and the Oakland Bay Bridge on final approach.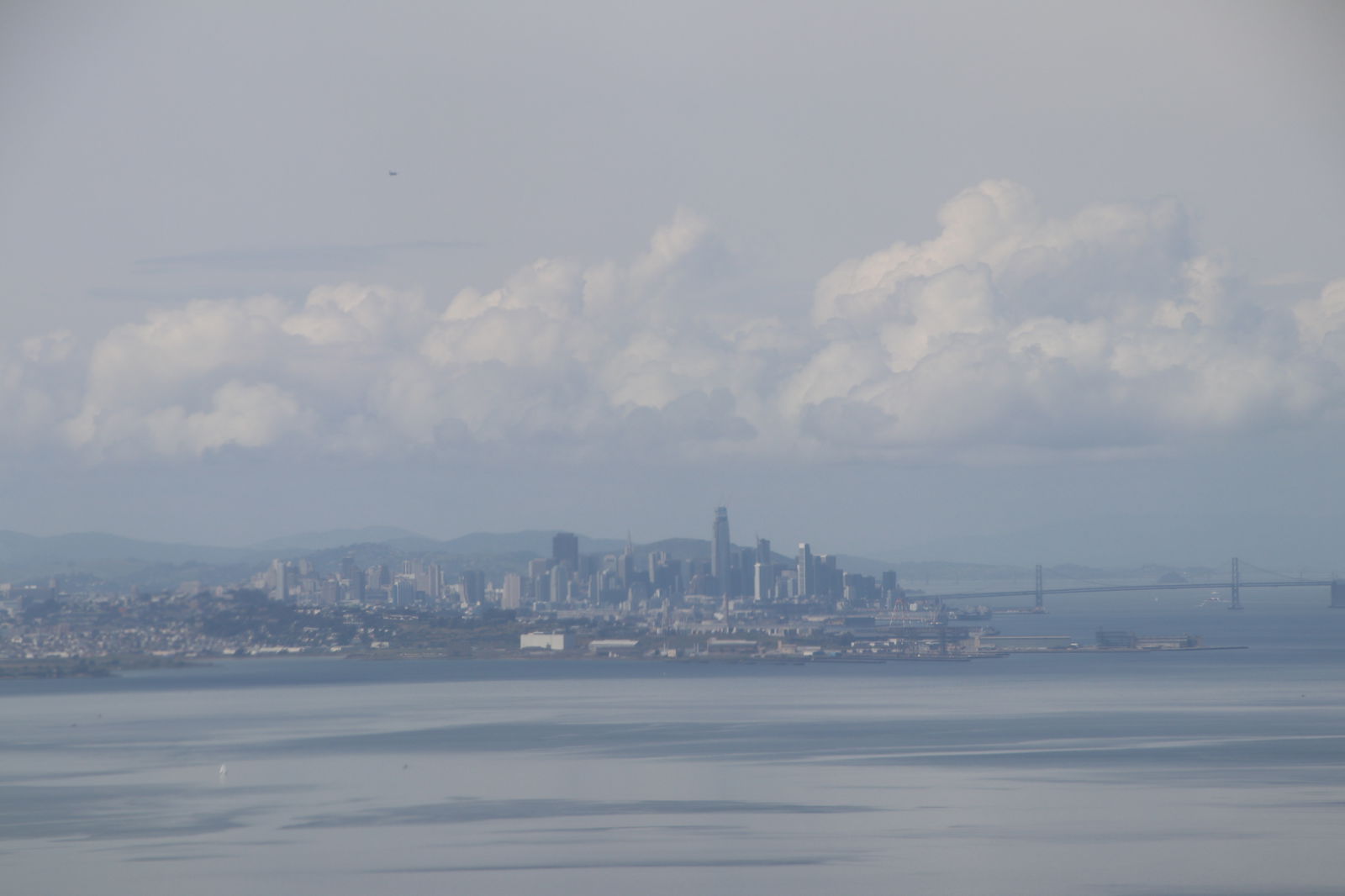 After a quick taxi to the gate, I bid goodbye to the crew and was landside with my suitcase within 20 minutes!
Bottom Line
Overall, SAS offers a weak premium economy experience. The food wasn't too impressive, though the meal frequency was nice. The service was lackluster and the seat didn't deliver the same level of comfort as the competition. However, the seat was still significantly better than anything you'll get in economy. Without a doubt, I'd pay $150-$200 to upgrade to this product again.