Nowadays airlines generate a lot of their revenue from ancillary fees, including fees for things like baggage, premium seats, priority boarding, etc. Many airlines generate billions of dollars in ancillary fees alone, and the global airline industry generates over $40 billion per year in ancillary fees, and that number is only growing.
Nonetheless there have been some significant technology challenges for many airlines when it comes to generating revenue after the initial booking, especially for those booking through third parties.
Well, Delta has announced that they've expanded the options for purchasing premium products, like Comfort+, First Class, etc., in particular for those who booked through third parties. Furthermore, you can use a different payment method for your purchase, and now have more flexibility to upgrade just parts of your journey. For example, previously you could only upgrade an entire one-way journey, while now you have the option of upgrading just one segment.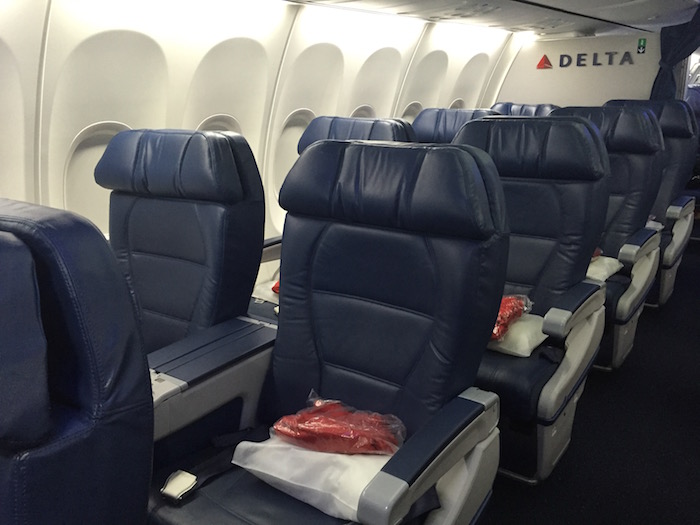 Here's how Delta describes this development in their press release:
Here's how it works:  After an eligible ticket is purchased, a customer can go to delta.com or call Delta Reservations to buy Delta Comfort+, First Class, or Delta One as an add-on, or ancillary purchase, as available – regardless of where the original ticket was purchased. The customer can select a premium product on any individual segment of their journey, or the entire trip, and use the same or a different method of payment for the transaction – only itineraries wholly operated by Delta are eligible for post-purchase upgrades, subject to availability. This new function gives customers choices beyond what has been previously offered in shopping experiences and will soon be available via the Fly Delta App.
There's also some good news here for Delta Medallion members. SkyMiles Medallion members are eligible for upgrades to Comfort+, though one annoying "glitch" for many has been that upgrades to Comfort+ include the middle seats. Understandably many Medallion members would rather have an exit row aisle or window seat than to be "upgraded" to a middle seat in Comfort+.
So while you don't have the option of only accepting an upgrade to a specific type of seat, Delta has at least now made it easier to undo an upgrade to Comfort+, should you not like the seat:
Delta has also developed another way for SkyMiles Medallion Members to take control of their complimentary upgrades. In addition to the current automatic upgrade clearing process, Medallion Members may choose, instead, to self-select upgrade seats from the seat map once their eligibility window opens. The seat map will also allow a Medallion Member to choose to revert back to Main Cabin with one touch if they aren't happy with their upgrade seat assignment, for example, to a middle seat. This improvement is designed for customers who value exact seat selection more than the ease of automation.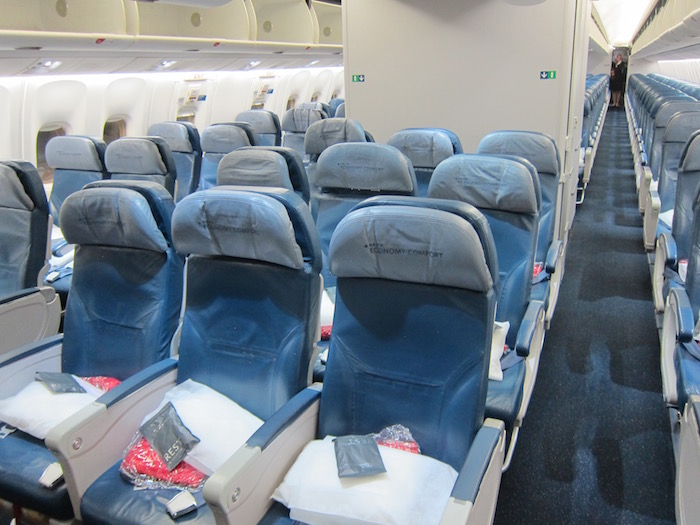 As much as Delta is an incredibly successful airline, ancillary revenue is an area where they've struggled a bit, at least compared to their rivals — for example, in terms of ancillary revenue generated in 2015, United made $6.1B, American made $4.7B, and Delta made $3.8B.
Overall these changes are designed to help Delta improve their ancillary revenue. So while I'm not a fan of fees, I do think more choices are a good thing, at least in this context.