United introduced Polaris on December 1, 2016, which is the name for their new first & business class experience. This includes new airport lounges, improved food & beverages, better bedding, and also new seats.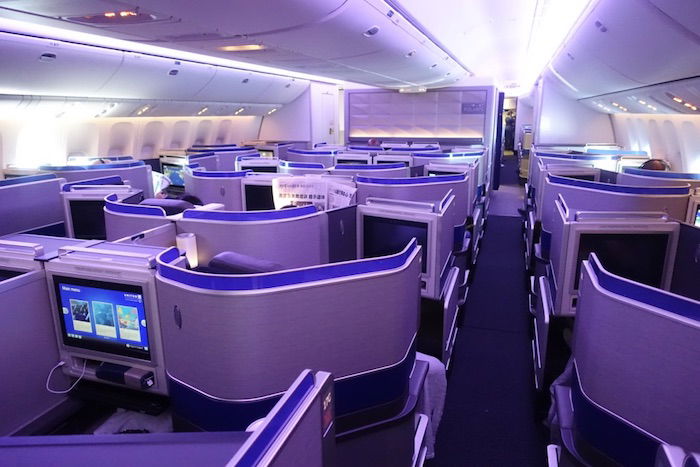 The catch is that United's new business class seat is so far only available on 777-300ER aircraft, and as of now United has just a few of those. So while you can experience the new soft product, it'll be a few years before most passengers in Polaris find themselves in the new seat.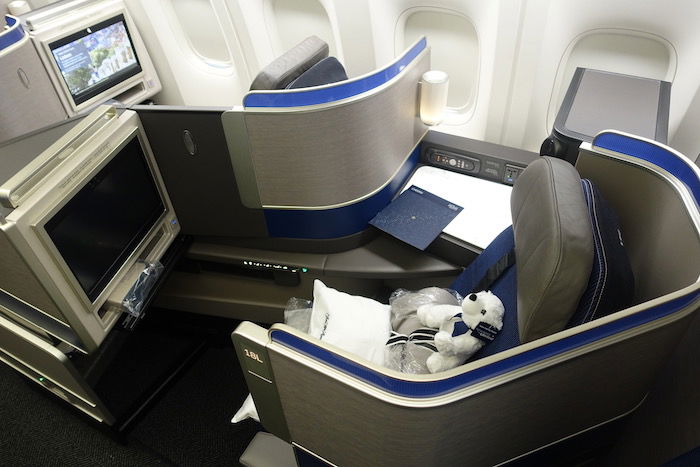 The first international route on which United introduced 777-300ER service was between San Francisco and Hong Kong, as that service launched on March 25, 2017. Then United also added the 777-300ER to their Newark to Tel Aviv route as of May 5, 2017.
Then in mid-April United announced their third longhaul 777-300ER route. As of June 14, 2017, United will operate the 777-300ER on their daily flight between San Francisco and Tokyo Narita.
Well, now United has announced their fourth international 777-300ER route. It's impressive the speed at which they'll be taking delivery of these new planes. As of August 1, 2017, United will introduce daily 777-300ER flights between San Francisco and Taipei. The flight will operate with the following schedule:
UA871 San Francisco to Taipei departing 2:25PM arriving 6:30PM (+1 day)
UA872 Taipei to San Francisco departing 9:50AM arriving 6:35AM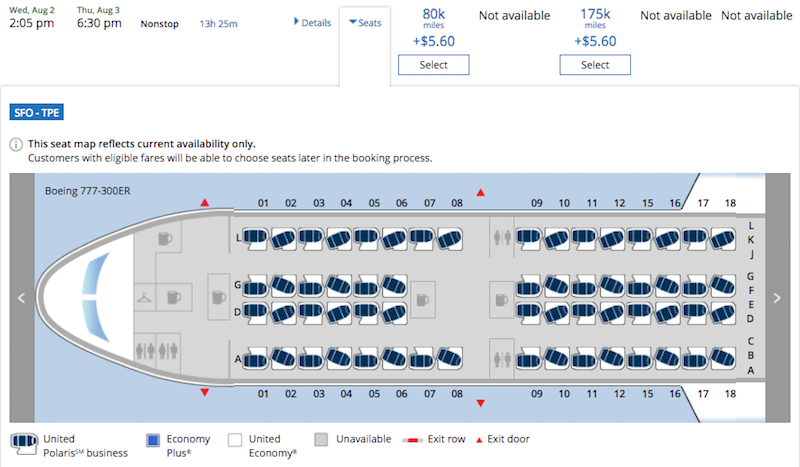 Even though the route seems wide open most days in business class, I don't see much in the way of saver level business class award space. However, I believe this is one of the easier transpacific upgrades out of SFO in United's network, even if the upgrade doesn't clear in advance.
The San Francisco to Taipei route was previously operated by the 747-400, though United is in the process of slowly retiring those.
With the plane swap from a 747-400 to a 777-300ER, we're seeing:
A capacity reduction of 12 first class seats
A capacity increase of 8 business class seats
A capacity decrease of 4 economy class seats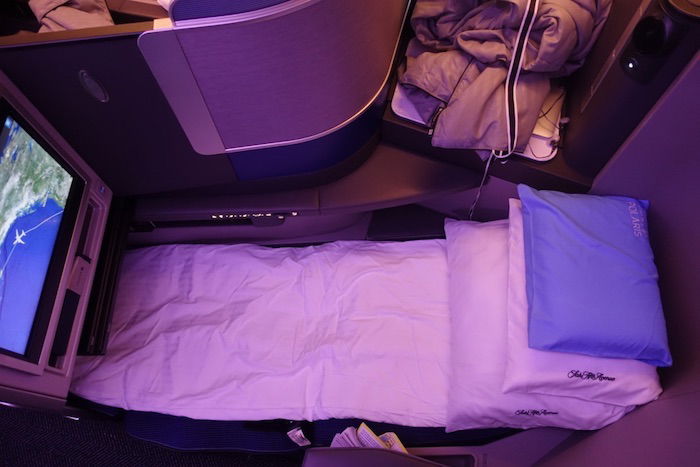 Do keep in mind that United has been having issues with their seat manufacturer, Zodiac. At first they had to put some brand new 777-300ER aircraft into storage, though it seems like they're now at least at the point where they can deliver the seats fast enough for the new 777-300ERs. However, there does seem to be a significant delay when it comes to reconfiguring other planes with the new seats.
It's not all that surprising to see United primarily put the 777-300ER on routes that were previously operated by the 747-400, given that the plane was ordered with the intention of replacing the 747. With the exception of Tel Aviv, that's the strategy they've taken so far.
Are you surprised to see United put the 777-300ER on the San Francisco to Taipei route?