Yesterday I wrote about American's new Flagship Lounge and Flagship First Dining facilities at JFK. JFK is the first airport to get American's revamped lounge experience, and as I explained, the new facilities greatly exceeded my expectations.
American's new Flagship First Dining is available exclusively to three cabin first class customers, and offers a restaurant style experience in an intimate setting.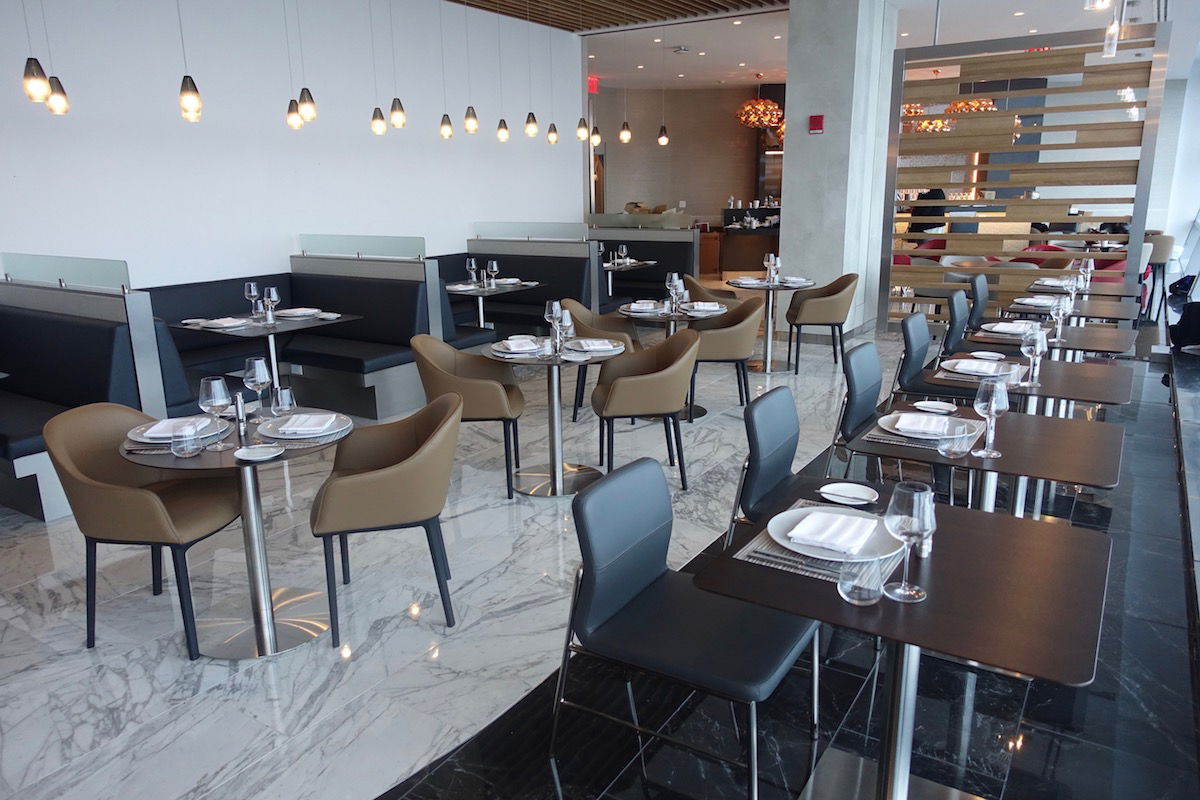 Meanwhile American's new Flagship Lounge is a nice space physically, though more importantly, they've very nicely improved the food & beverage offerings. The selection is significantly better than it was in American's old Flagship Lounge, and they even now have a limited menu off of which you can order in the Flagship Lounge.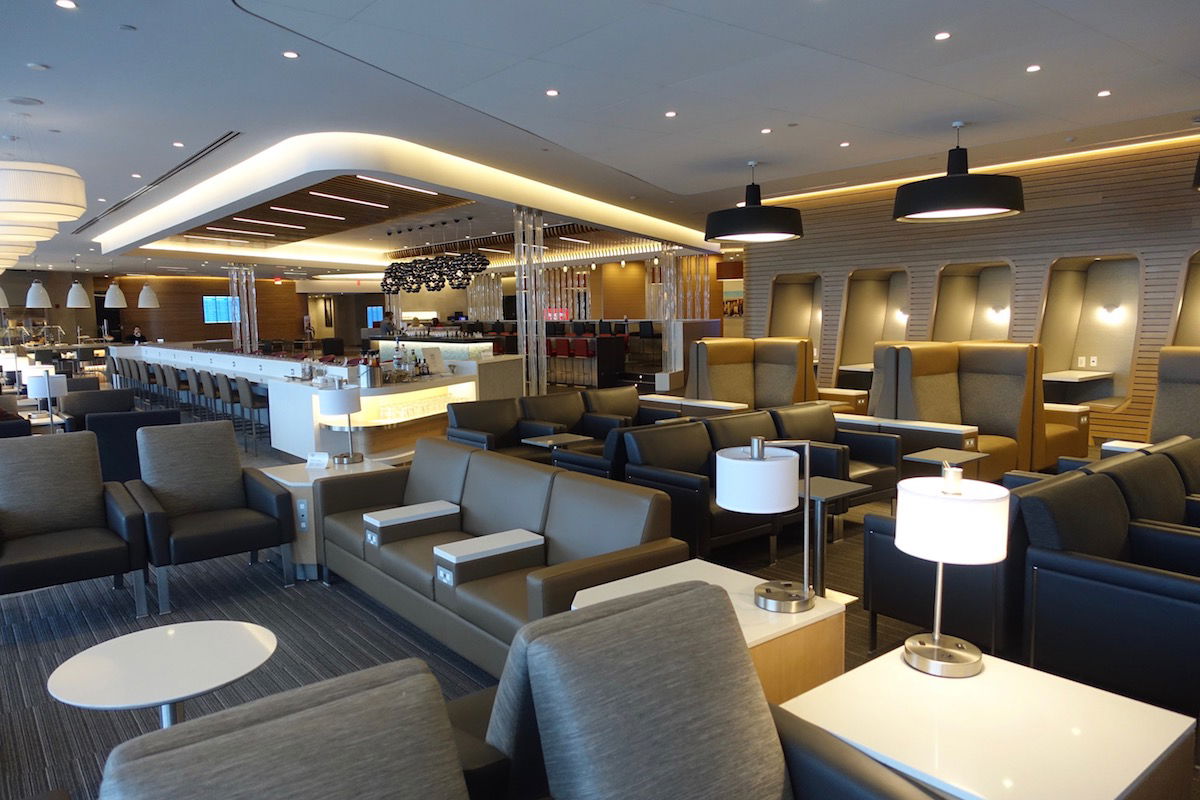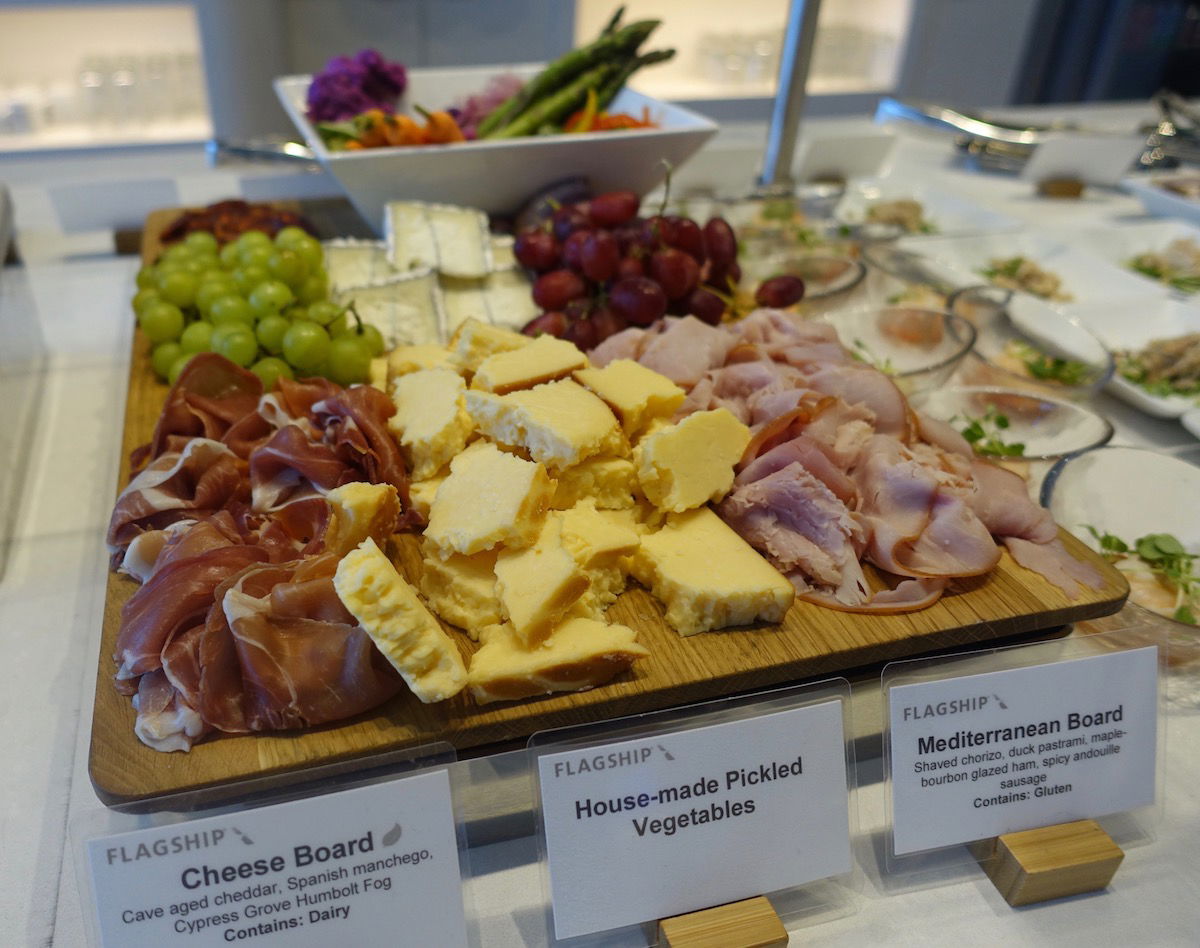 Not only has the Flagship Lounge improved, but it's also open to a lot more people. A lot more. Previously the Flagship Lounge was exclusively for oneworld international first class passengers and oneworld Emerald members, while now it's also available to oneworld international business class customers, oneworld Sapphire members, and those traveling in A321 business or first class to Los Angeles or San Francisco.
While the new lounge space is bigger, there are also a lot more people with access. If I had to guess, I imagine at least three or four times as many people are eligible for access to the Flagship Lounge under the new rules compared to the old rules, and I feel like that's a conservative estimate.
Since this concept was first announced, my biggest concern was crowding. With so many people now eligible for access to this premium lounge, I was worried that the lounges would get really crowded really fast… and it looks like that's exactly what's happening.
Reader Terence shared pictures from his visit to the Flagship Zoo Lounge yesterday afternoon, and it looks… uncomfortably full.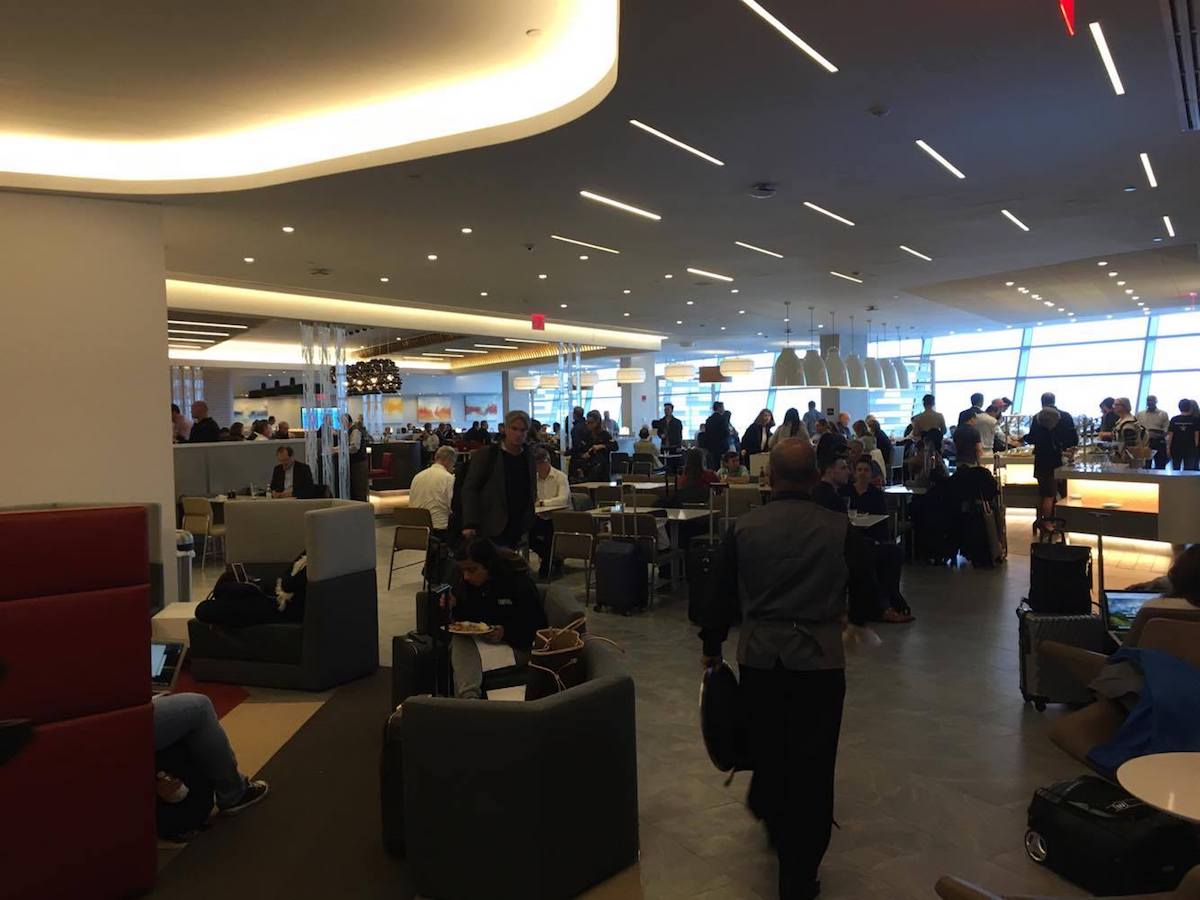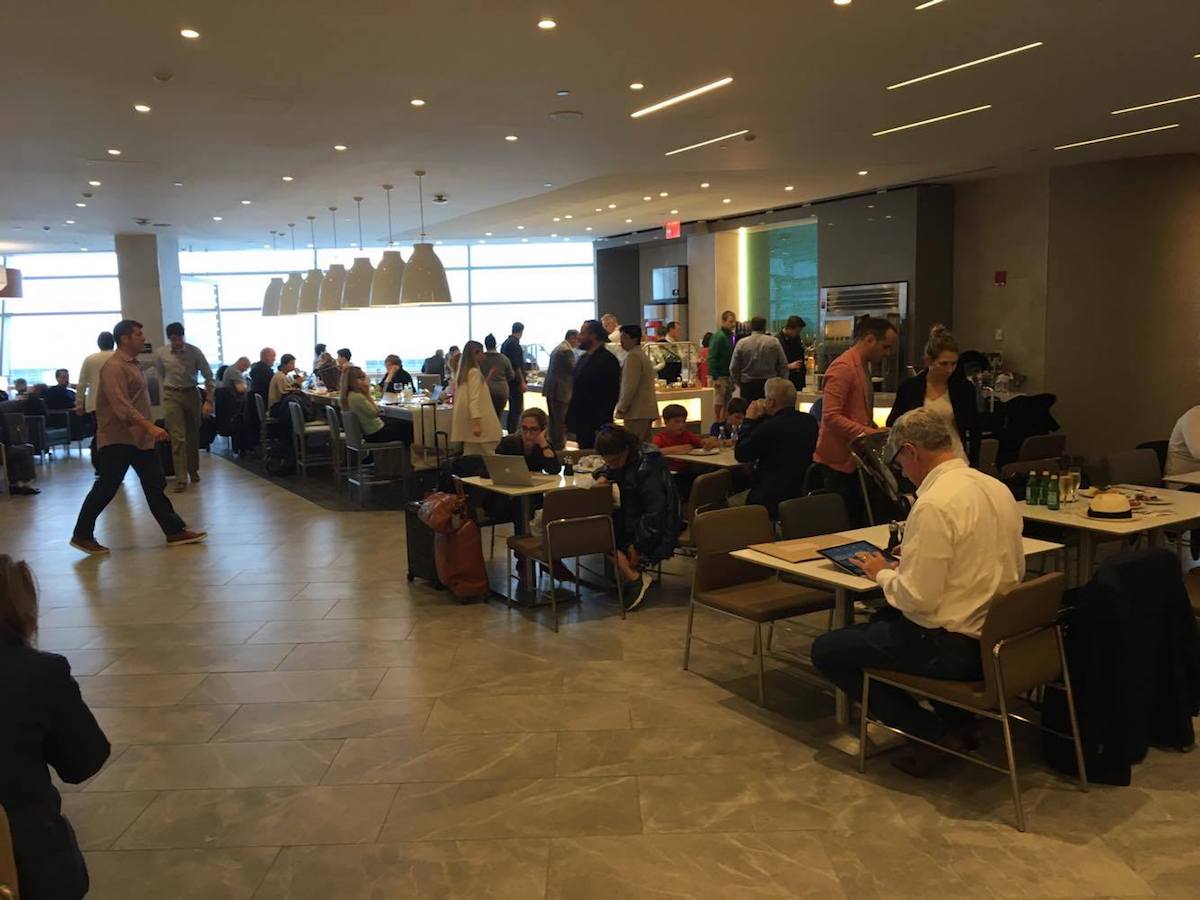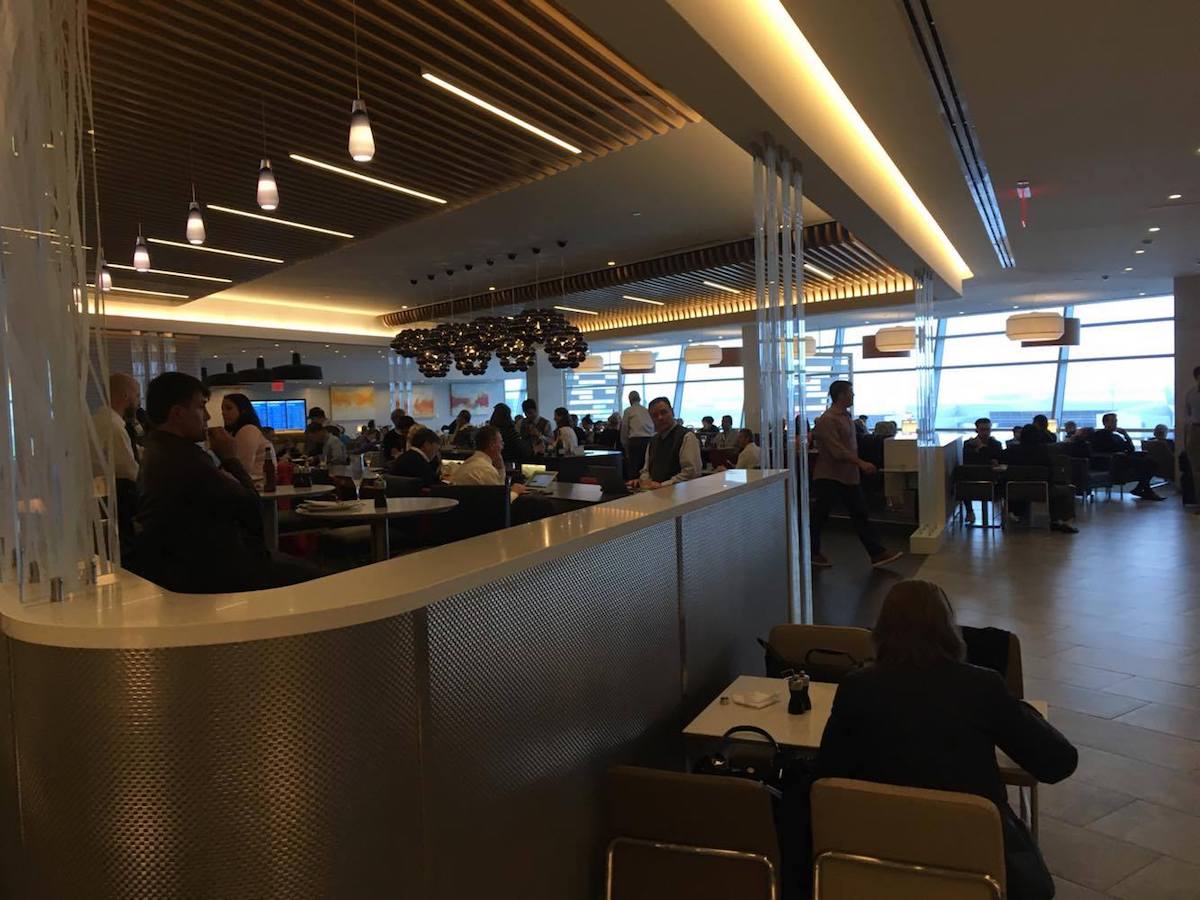 Apparently it got this busy in the afternoon, and stayed that way for quite a while. I asked if he had a chance to order anything off the menu, but he said it was so crowded and busy that he didn't even notice that option.
Now, in fairness, I suspect this won't always be an issue. In the mornings and early afternoons I suspect this lounge will only be comfortably occupied, though I imagine in the afternoons and evenings the above will be the norm.
To me the single greatest benefit of lounge access is having a quiet place from which to work. While upgraded amenities are nice, I'll take a quiet lounge with limited amenities over a zoo with better amenities any day.
This is just one data point, so I can't say with certainty this will be a consistent problem. However, it matches what I was expecting, and I figured it was a discussion that's worth starting. Hopefully more people can report back with their experiences as they visit this new lounge.
If you've had the chance to already visit American's new JFK Flagship Lounge, how crowded was it?