---
I'd like to think that I've flown virtually all of the world's best first class products. However, there's one aspirational commercial aviation product I hadn't yet flown — the Etihad Residence. It's not really fair to call it a "first class" product, but rather it's more of a hybrid of first class and private travel.
The Etihad Residence was introduced in late 2014, and is available exclusively on Etihad's A380s. It's a private three room suite with butler service, and seems to be unlike anything else available in commercial aviation. However, I wondered whether it really lived up to the hype, or was just a creative marketing opportunity.
When the Etihad Residence was first introduced, one-way tickets cost ~$25,000, which is a bit more than I'd be willing to pay. However, Etihad has also gotten more creative in how they're pricing the Residence, so there are now ways to score a deal on the product (at least relatively speaking).
Booking flights
As I outlined in a previous post, I managed to book the Etihad Residence for roughly $7,000 for the Abu Dhabi to Sydney flight, by having the ticket originate in Cairo instead of Abu Dhabi. This also allowed me to include a one-way business class ticket from Thailand back to Europe for travel on a future date. Here's what the itinerary looked like:
05/11 EY654 Cairo to Abu Dhabi departing 1:10PM arriving 6:55PM [First Class]
05/13 EY454 Abu Dhabi to Sydney departing 9:50PM arriving 5:55PM (+1 day) [The Residence]
Cost: $7,012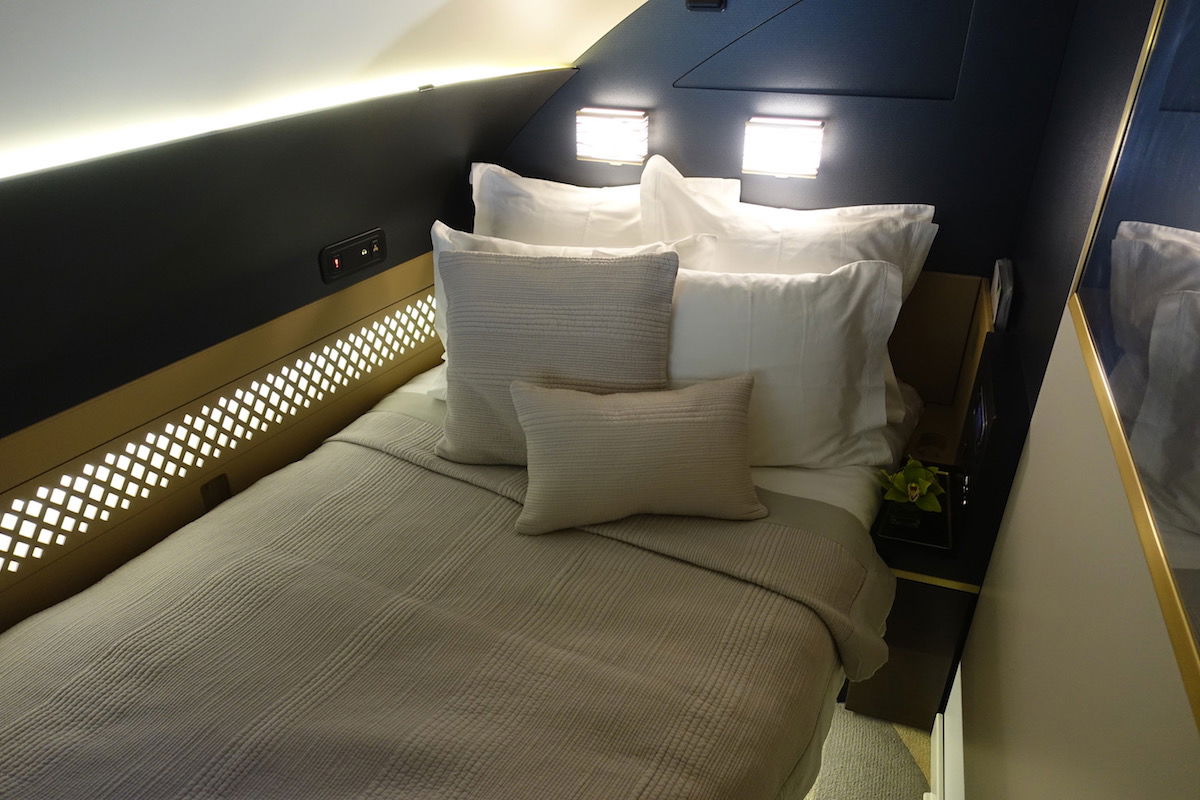 This was a bit tricky to book, as Egypt had to be the point of sale, meaning I had to use an Egyptian travel agency for this. While this is still a lot of money, at that price I thought it was a worthwhile investment, especially since previously that ticket would have cost more than three times as much.
The plan was for this to be a quick round the world trip, so I had to get from the US to Cairo, and then from Sydney back to the US. For the outbound I considered quite a few options, including Etihad business class, Turkish business class, Saudia first class, etc. In the end I decided to fly Etihad's new 787 business class. While I've flown their old business class product, the new seat looks great, so I was curious to see how that compared. I was especially interested since I recently flew Emirates business class.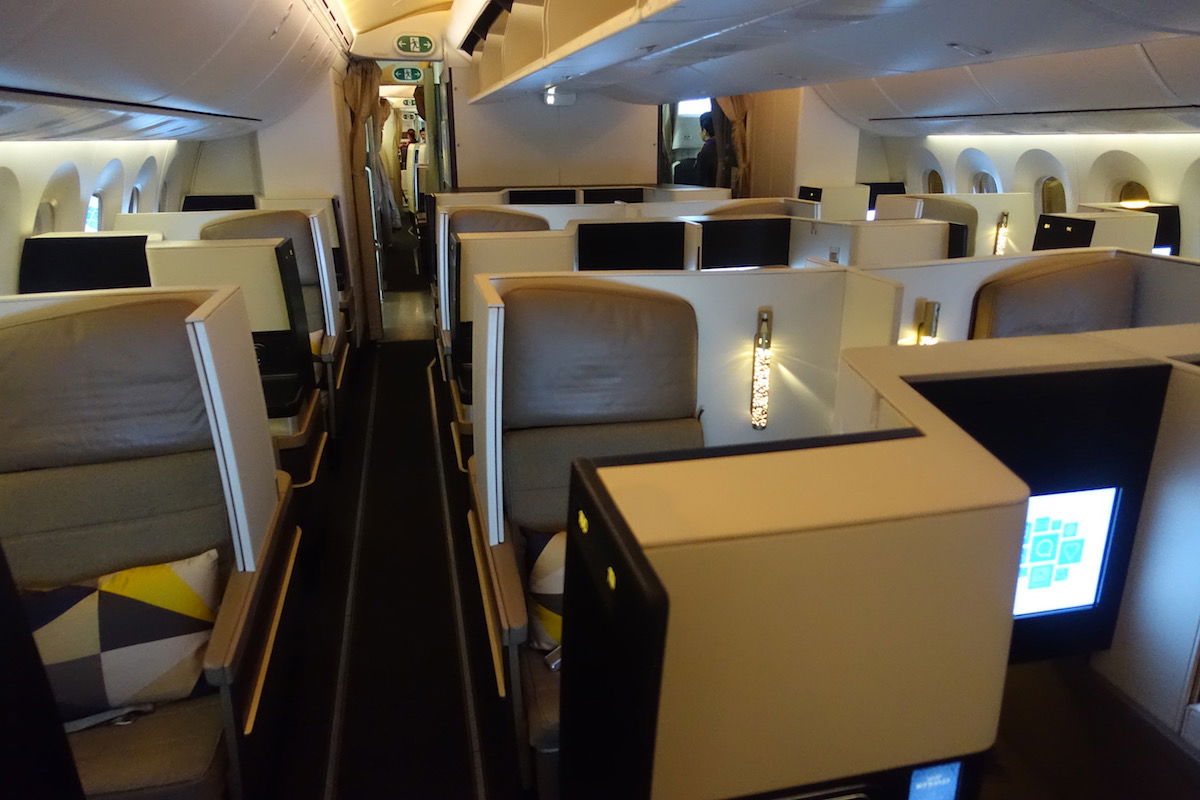 In the end my routing looked as follows:
05/09 EY130 Washington to Abu Dhabi departing 10:10PM arriving 7:10PM (+1 day) [Business Class]
05/11 EY653 Abu Dhabi to Cairo departing 9:45AM arriving 11:40AM [Business Class]
Cost: 70,000 American AAdvantage miles + $15.10 taxes/fees
As you can see, I was doing a direct turn in Cairo — in other words, I spent a night in Abu Dhabi, and then the next day flew from Abu Dhabi to Cairo to Abu Dhabi with the same plane and crew (which was an adventure).
Then for the return flight, my goal was to redeem Virgin America Elevate points for travel on Virgin Australia. The Elevate program will be discontinued as of the end of this year, and being able to redeem just 45,000 points for a one-way business class ticket from Australia to the US is an incredible value. The catch is that Virgin Australia only makes business class award seats available a few days before departure, so I booked this last minute.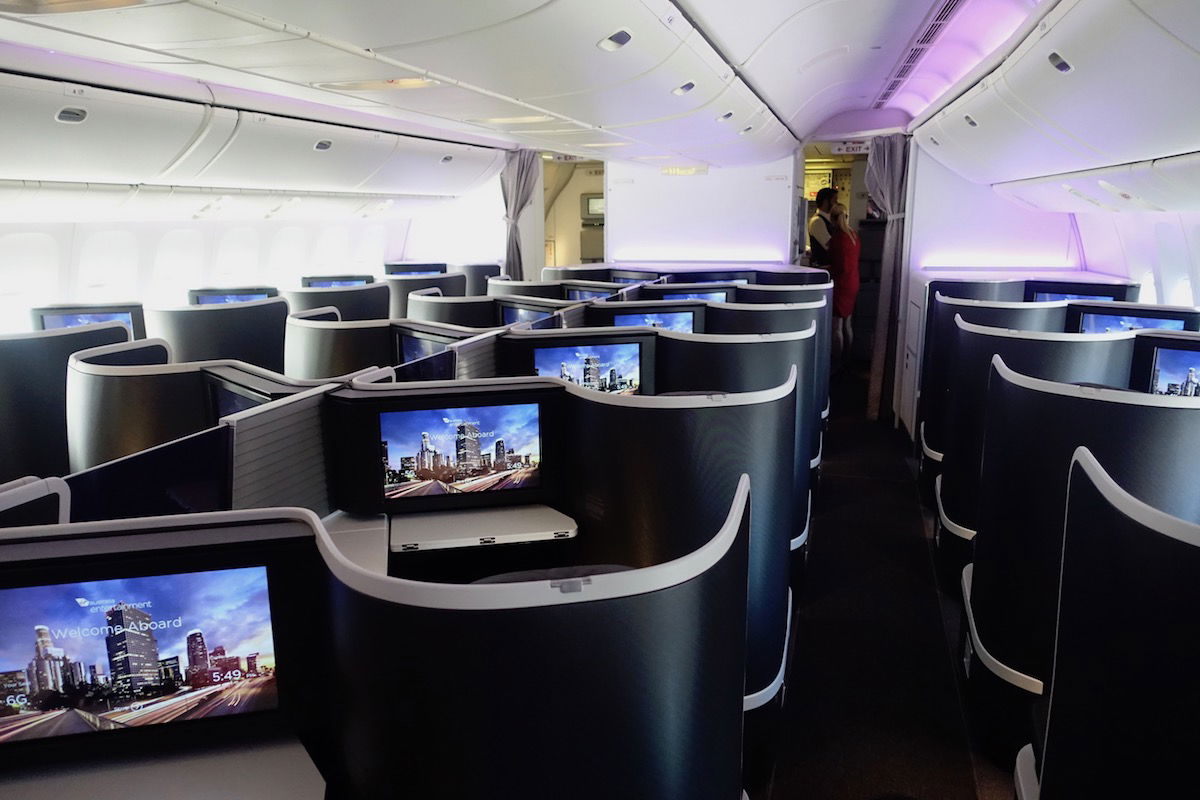 The routing looked as follows:
05/16 VA808 Sydney to Melbourne departing 7:00AM arriving 8:35AM [Business Class]
05/16 VA23 Melbourne to Los Angeles departing 11:30AM arriving 9:00AM [Business Class]
Cost: 45,000 Virgin America Elevate points + $86.66 taxes/fees
Here's the entire routing on a map: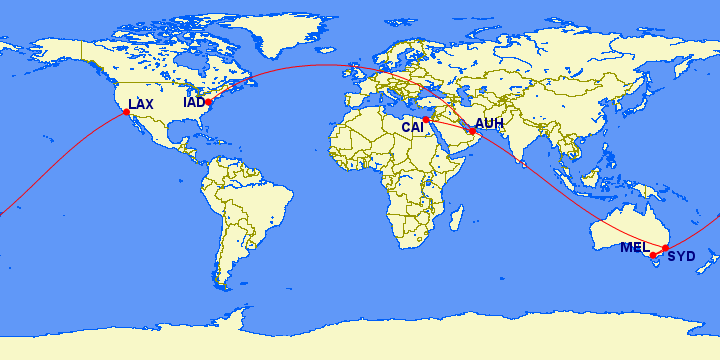 Booking hotels
This was a pretty quick trip, though I still needed hotels for several nights. I was spending:
1 night in Abu Dhabi before going to Cairo
2 nights in Abu Dhabi before going to Sydney
2 nights in Sydney before going to Los Angeles
For my first overnight near Abu Dhabi I wanted to stay somewhere close to the airport. I've stayed at the Hyatt Capital Gate and Westin, both of which are near the airport. So this time around I decided to try the Shangri-La Qaryat Al Beri, which is even closer to the airport than those two properties, and is near the mosque. The rate for one night was ~$180, though Ford booked it through Shangri-La Luxury Circle, so it included a room upgrade, free breakfast, and a $100 property credit. I'd consider that to be a pretty solid deal for a one night layover.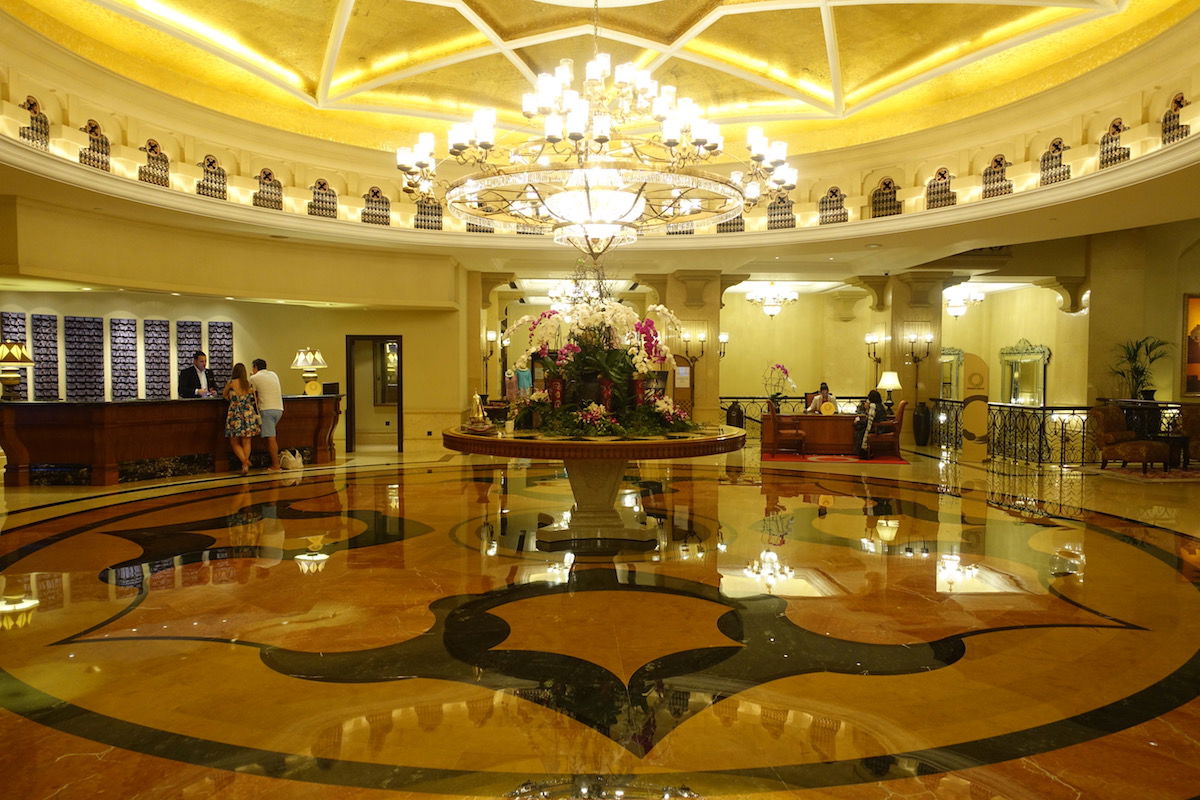 Part of the reason I then planned a two night layover in Abu Dhabi after my Cairo turn is because passengers in the Residence get two free nights in an Al Khaleej Suite at the Emirates Palace Hotel, which is generally considered to be Abu Dhabi's best hotel. Given that this room retails for ~$1,500 per night, I couldn't turn down that opportunity. It did take a bit of back and forth to get them to confirm this room, though it worked in the end.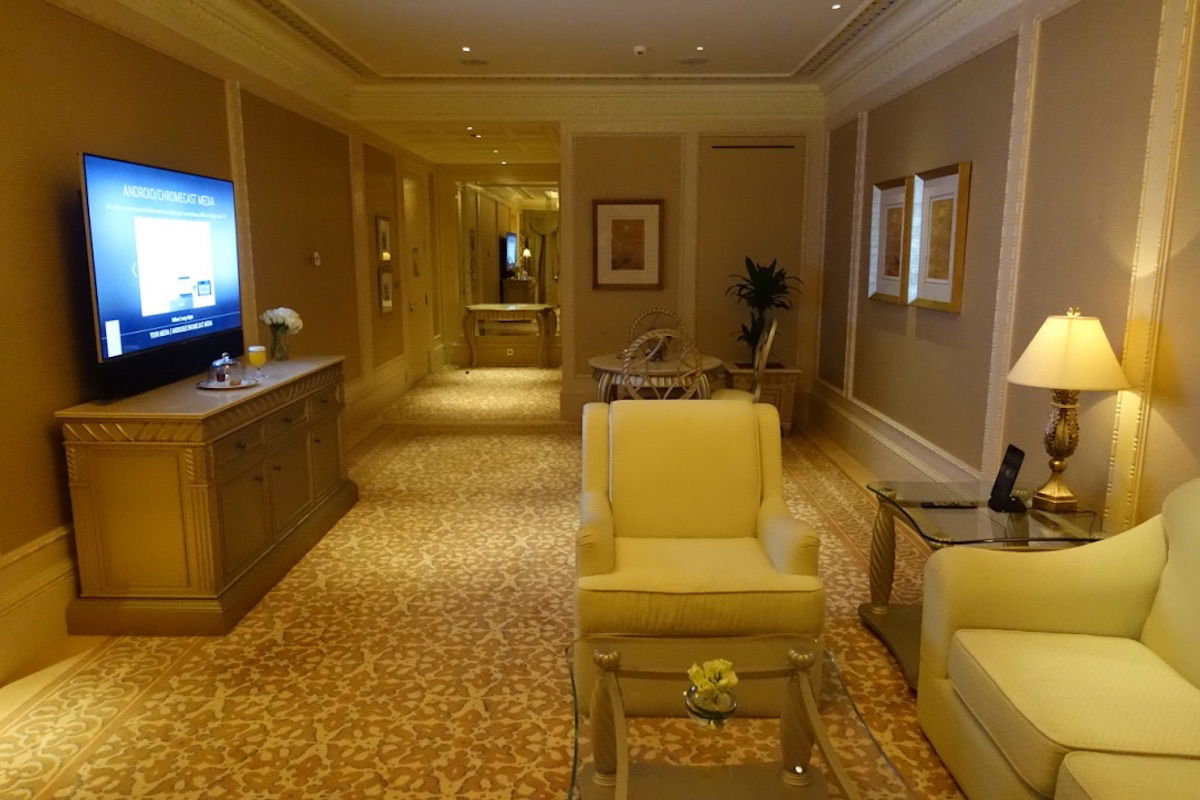 Then for Sydney I'd usually stay at the Park Hyatt, which is a phenomenal property. However, the Hyatt Regency Sydney recently opened (it's the former Four Points by Sheraton), so I wanted to review something new. I got a very reasonable paid rate of 220AUD per night at this hotel (~165USD), so that's where I stayed for two nights.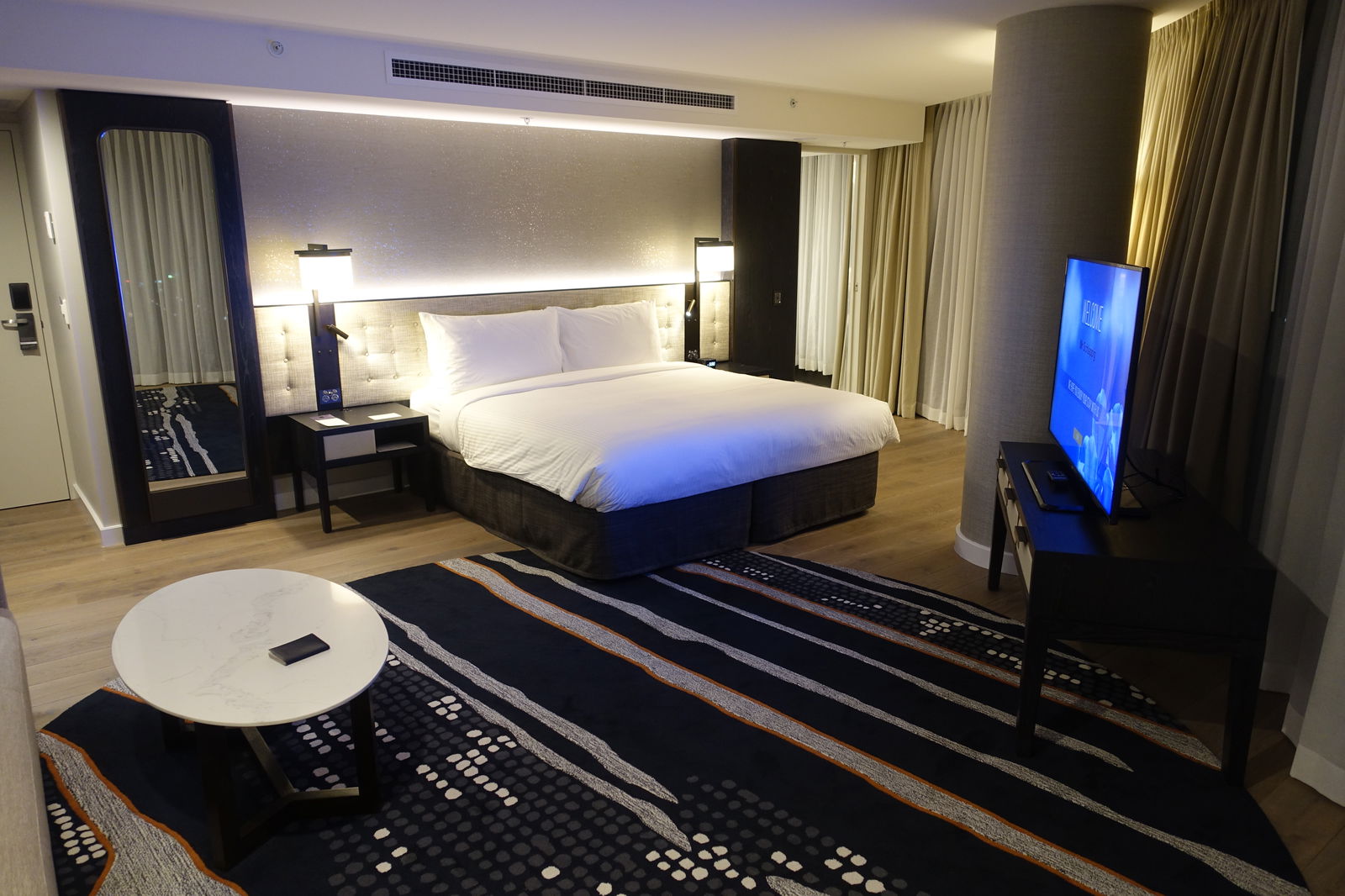 Bottom line
This was a whirlwind trip that unfortunately resulted in me getting a cold (which I guess shouldn't come as much of a surprise), but it was well worth it. What an amazing trip that exceeded my expectations across the board — not only was the Residence incredible, but business class on Etihad and Virgin Australia also greatly exceeded my expectations.
I'll be covering all aspects of the trip with this report, with the exception of my flights between Abu Dhabi and Cairo. I've reviewed Etihad's short-haul product before, so I don't see much value in reviewing that again.
Stay tuned, and thanks for reading!