I can't believe we're just over a week away from the last quarter of the year. Where the heck did the summer go?
As we enter the final quarter of the year I tend to think it makes sense to start considering your overall elite status qualification plans. What status will you be earning, and how far off are you from earning it? Is a last minute mileage run worth it?
As I look at my current situation, I can't help but feel quite a bit of indecision. I'm in uncharted territory — for the first time in about 15 years, it looks like I won't earn top tier status with any airline this year.
A Snapshot Of My Airline Elite Status
To start, let me provide a quick rundown of my current airline elite status.
Alaska Mileage Plan
I absolutely love Alaska Mileage Plan, and I'm currently MVP Gold with them. However, I won't be requalifying for that this year, as I'm currently at zero elite miles with them for the year.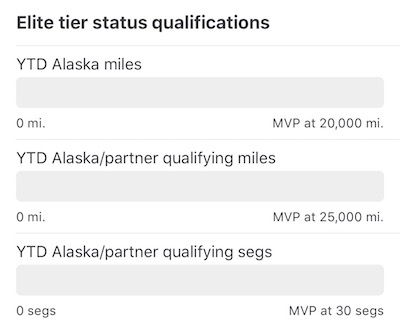 Alaska doesn't even fly to Miami (though they do fly to Fort Lauderdale), and while they have lots of great airline partners, I haven't flown them much this year on revenue tickets.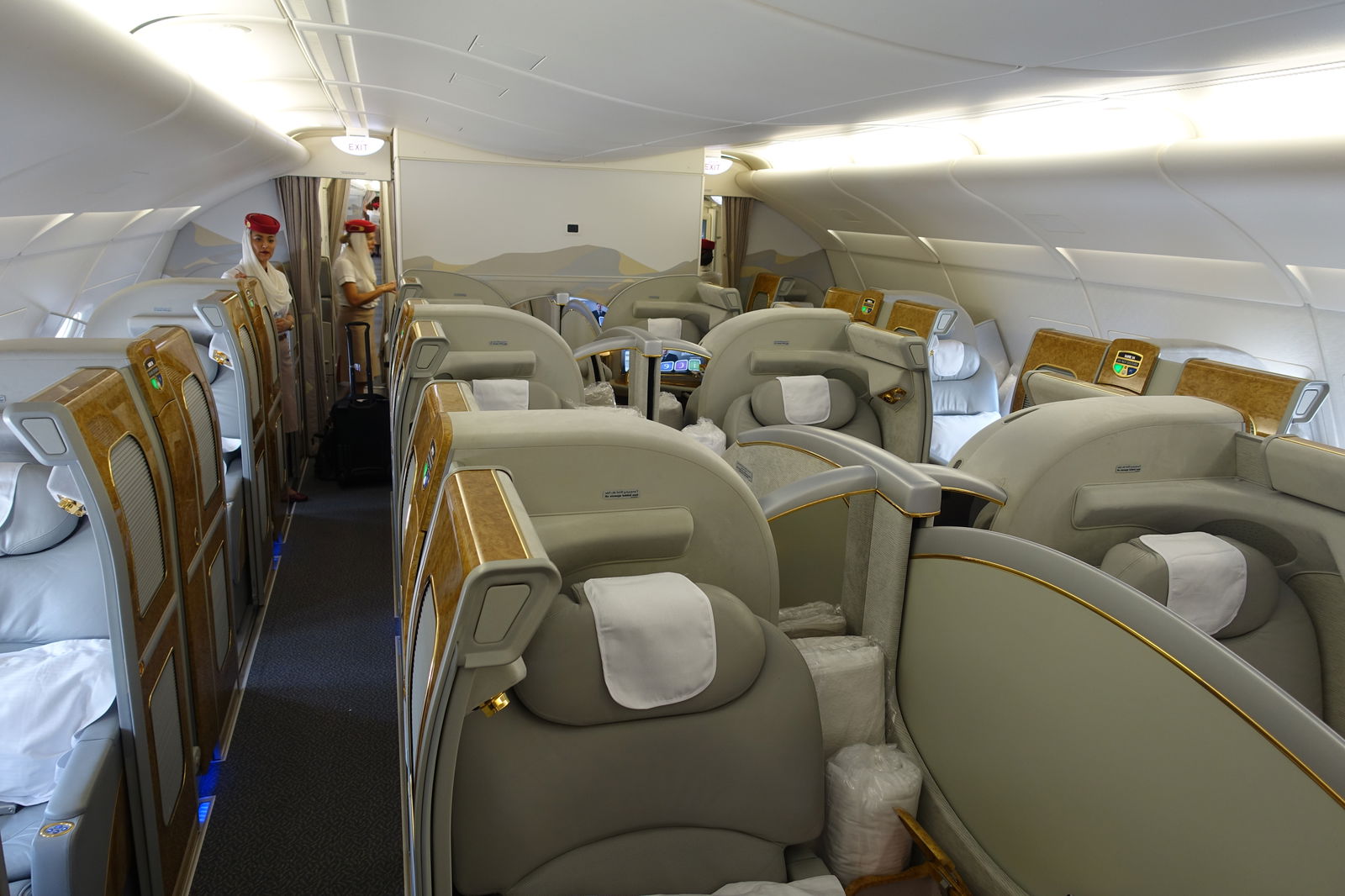 Last year I learned lots of Alaska miles for an Emirates paid first class ticket
So I love Mileage Plan, but at this very point in my life elite status in the program isn't much of a value-add.
American AAdvantage
If you read this blog with any frequency you'll know that I'm disenchanted with American. I have Executive Platinum status with them, though as it stands I'm not even halfway to requalifying.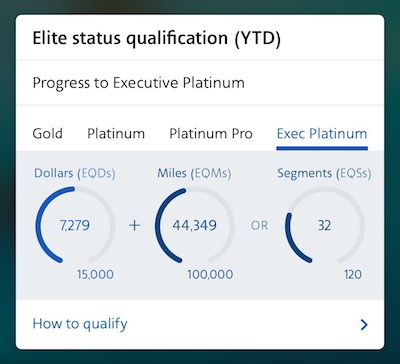 In an ideal world I'd just stop flying American altogether, though the reality is that being based in Miami, there are a lot of situations where they are the only decent option.
So while I try to avoid American when possible, the reality is that I still end up flying them a fair bit.
Delta SkyMiles
In an ideal world I'd exclusively fly Delta domestically (maybe with a bit of JetBlue sprinkled in), though again, living in Miami, that's not all that practical. However, I have nearly as many elite miles with Delta as I do with American.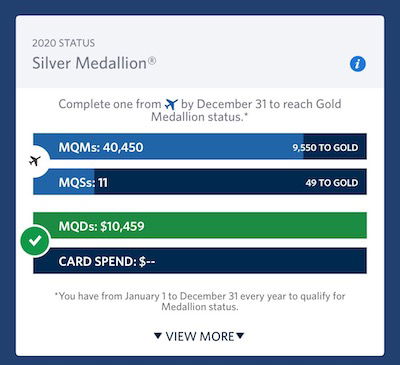 This is largely thanks to a recent trip in paid first class on Air France, which earned me lots of elite miles.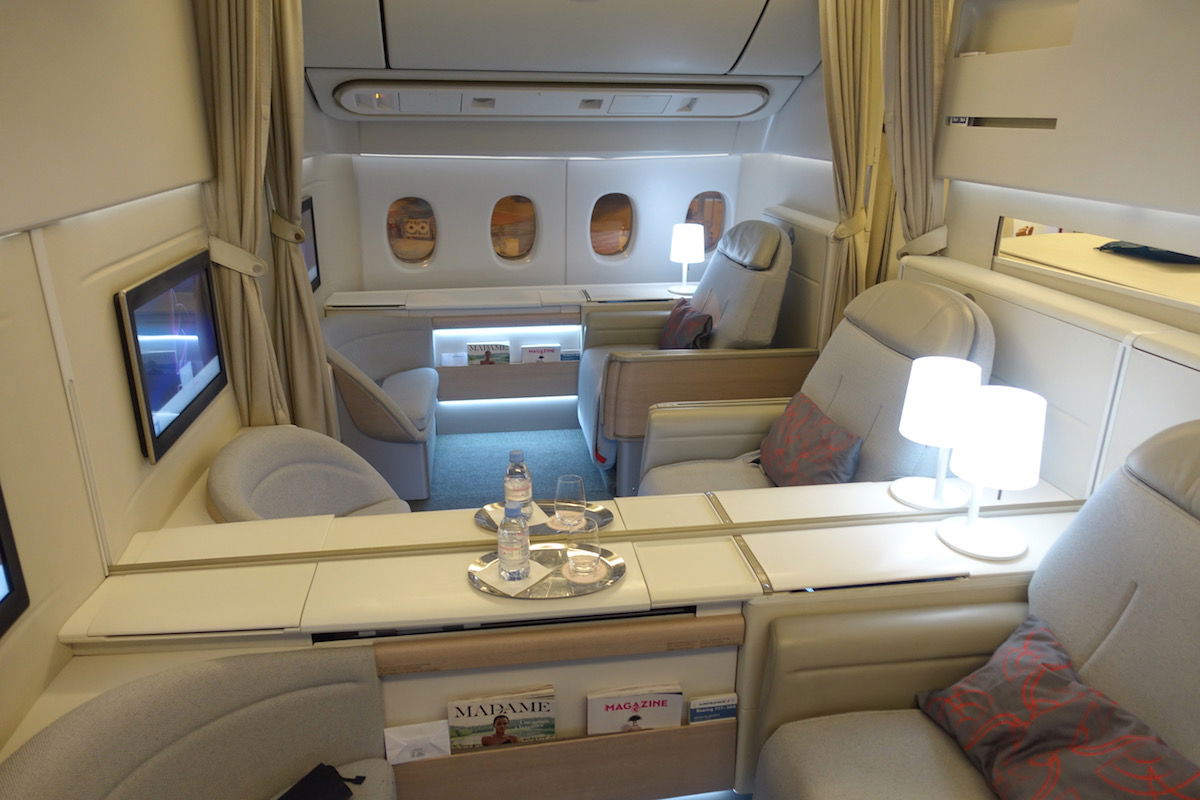 A recent Air France first class ticket earned me lots of SkyMiles
Coming Up With An Airline Elite Status Strategy
As I consider my options here, I have a few general thoughts to share:
As airlines have significantly devalued frequent flyer programs, elite status simply isn't as valuable as it used to be
In general I still take a "go big or go home" approach to airline elite status; I tend to think there's value to having top-tier elite status, while the value of mid-tier status is limited, given that upgrades are often tough to come by, and given that just having a co-branded credit card will often get you similar perks to what you'd get with entry-level elite status
It's also worth mentioning my overall approach to booking travel:
For long haul international travel I almost entirely either redeem miles for the best airlines in premium cabins, or find good paid premium cabin tickets; however, rarely do I consider the airline I'm loyal to when booking these tickets
Even domestically I value being in first class; as airlines price first class more reasonably, I do think it's worth a $30-50 per hour premium to be in first class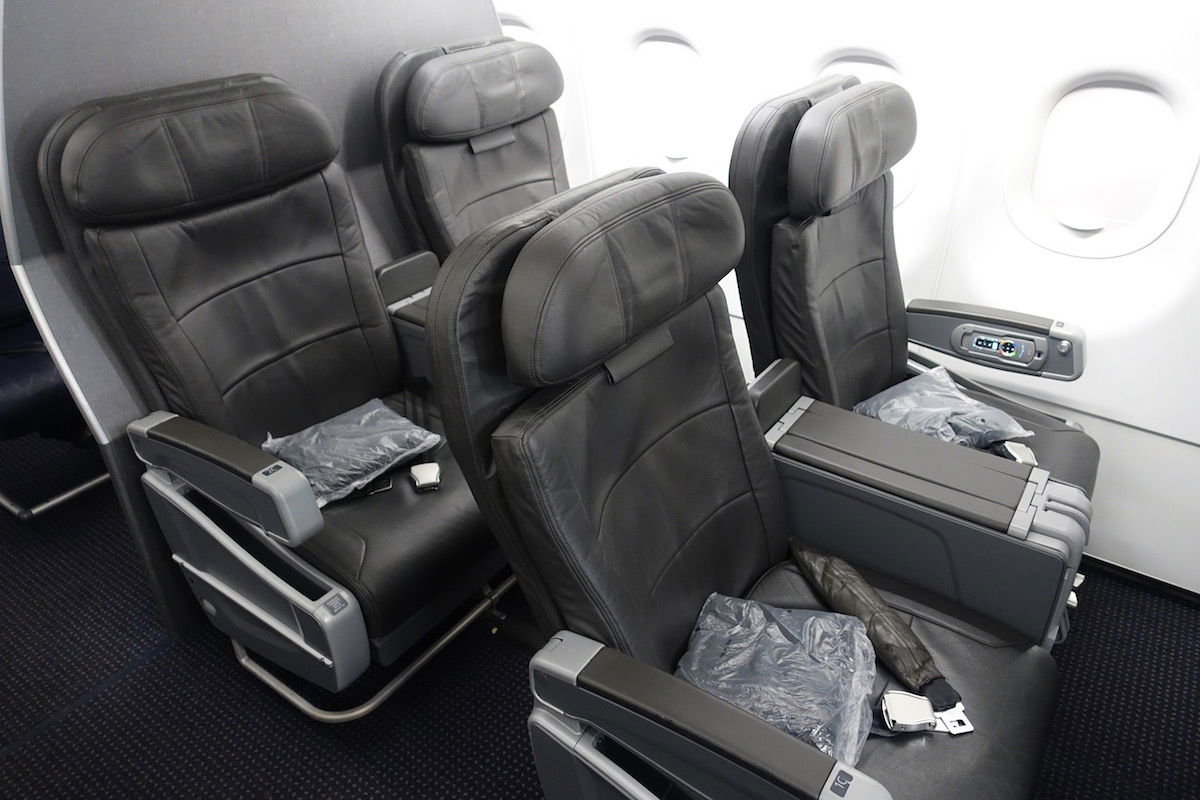 First class isn't great, but does allow me to be more productive
Regarding the last point, this is something that has changed for me the past few years. As airlines increasingly monetize first class, upgrades are often tougher to come by. If I think I'll score a complimentary upgrade then I'll just book economy and upgrade, but if I don't think the upgrade would clear then I'll pay cash, assuming the premium is reasonable.
As inflight Wi-Fi has become faster, I've found that I can be as productive in the air as on the ground. I find that being in first class makes that easier thanks to the shoulder space you have — I can't work quite as efficiently in a seat that's 17-18″ wide with a neighbor.
So I do think first class is worth the premium in many situations, especially when it's reasonably priced.
With that in mind, I think the question is what I'd miss if I lost top tier American status, and what I'd gain if I earned top tier status with Delta.
What Would I Miss With Executive Platinum Status?
The way I look at it, the value of Executive Platinum status comes down to three things for me.
Many consider systemwide upgrades to be the single biggest benefit of Executive Platinum status. I've used none of them this year. There's such little confirmable upgrade space, and I just don't want to chance it on a long haul flight, especially when there are reasonably priced award options on better airlines.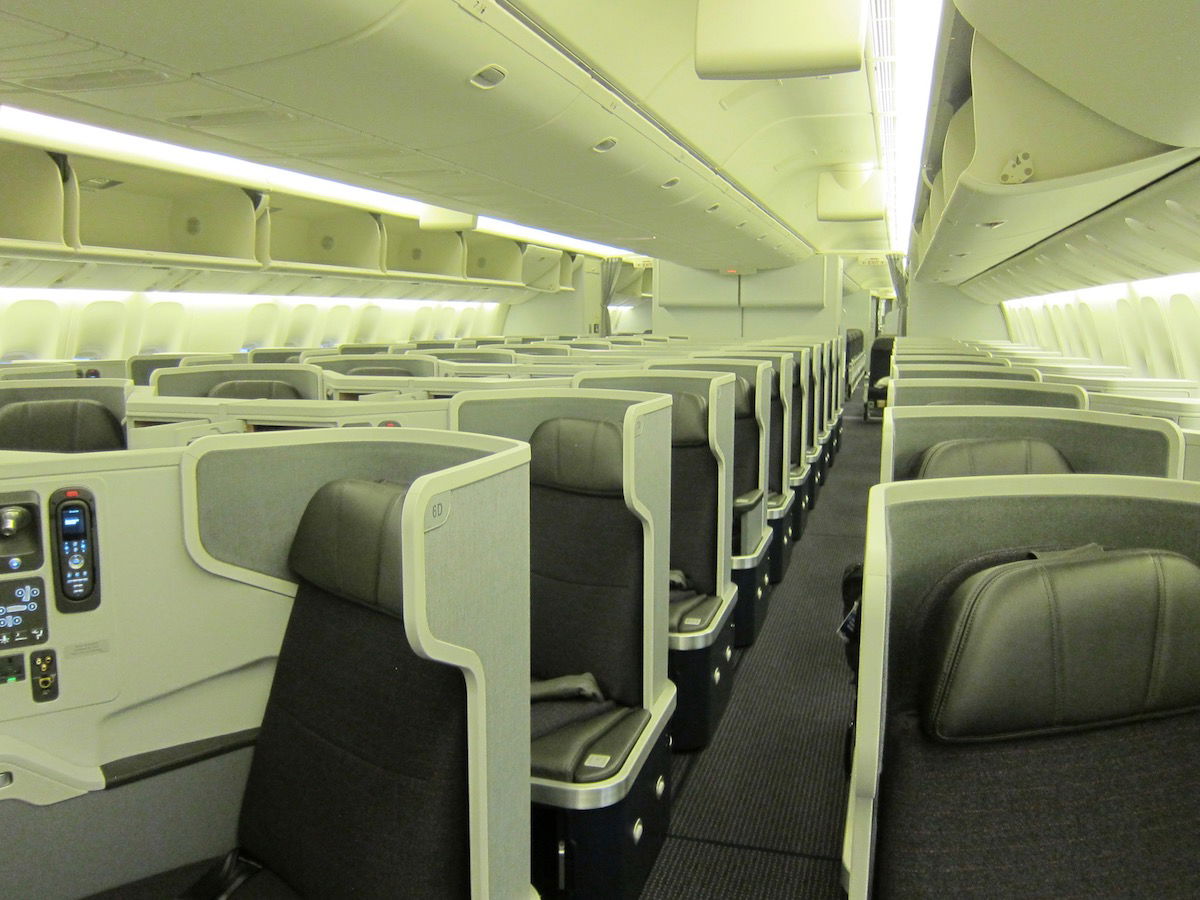 I rarely use my American systemwide upgrades
The place where I get the most value out of Executive Platinum status is with complimentary upgrades. Looking at my travel from this past year, it looks like I've gotten 12 complimentary upgrades on American, and in the rest of the cases I just paid for first class, because it was reasonably priced and I likely wouldn't have gotten an upgrade.
The other thing I'd miss is oneworld Emerald status. The thing is, I think this is something I'd miss more in theory than in practice. I love being able to fly Cathay Pacific business class and use their incredible first class lounge, or flying Japan Airlines business class and using their first class lounge.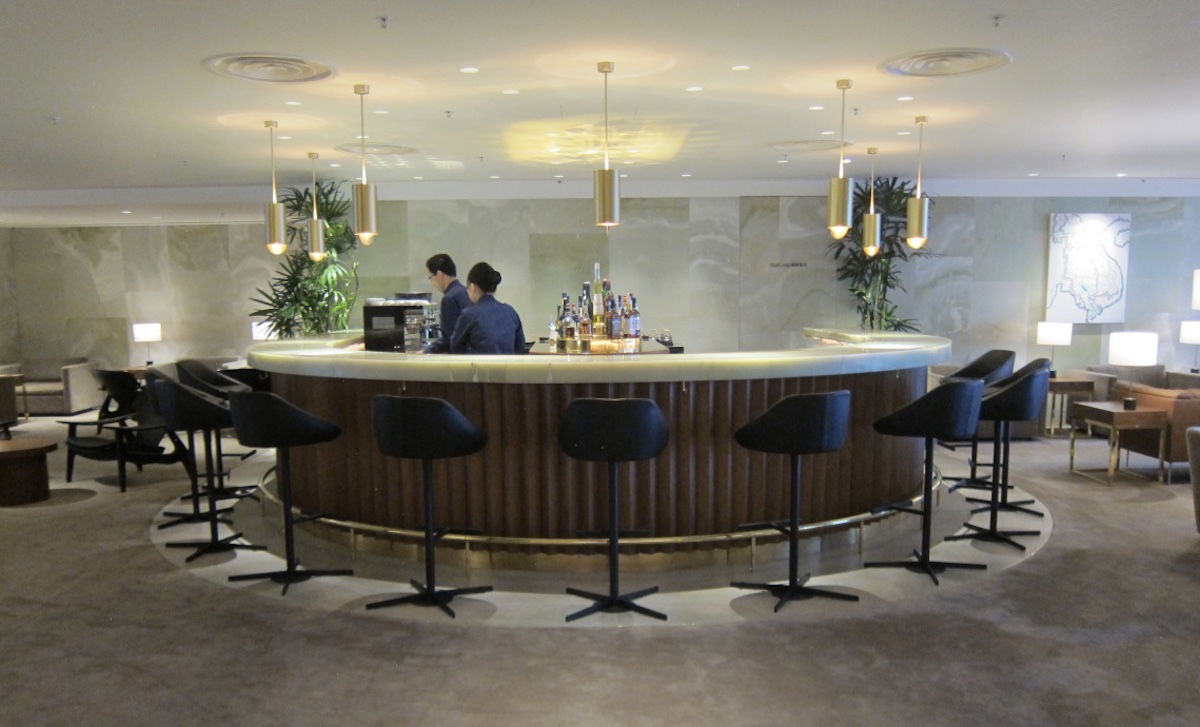 I do love using Cathay Pacific's first class lounge!
That being said, how often have I used my oneworld Emerald status to access lounges this year? Twice.
What Would I Gain With Delta Diamond Status?
This is an even trickier one. Yes, I'm a long way from earning Diamond status with Delta, which requires 125,000 MQMs. Yet somehow I'm oddly intrigued by trying to get it. I've never been Diamond with Delta before, and I think it could be interesting to share my experience with it.
The thing with Delta is that you can largely earn Diamond status through credit card spending, so while it wouldn't get me all the way there, applying for a couple of Delta credit cards and putting substantial spending on them could help me in earning lots of MQMs. I wish I had thought about this earlier in the year, given that I'm pretty close to completing the Diamond MQD requirement, which is usually the biggest hurdle.
What's the real benefit, though?
It's not like Diamond status gets you any lounge access you wouldn't get if flying business class (unlike with oneworld, where Emerald gets you first class lounge access)
Delta is the best of the "big three" US carriers at actually selling first class, so upgrades are pretty tough to come by, so I'd probably still largely be paying for first class if it's reasonably priced
While Diamond members potentially get international upgrade certificates, much like with American, they often don't clear in advance, and I don't think that's worth the risk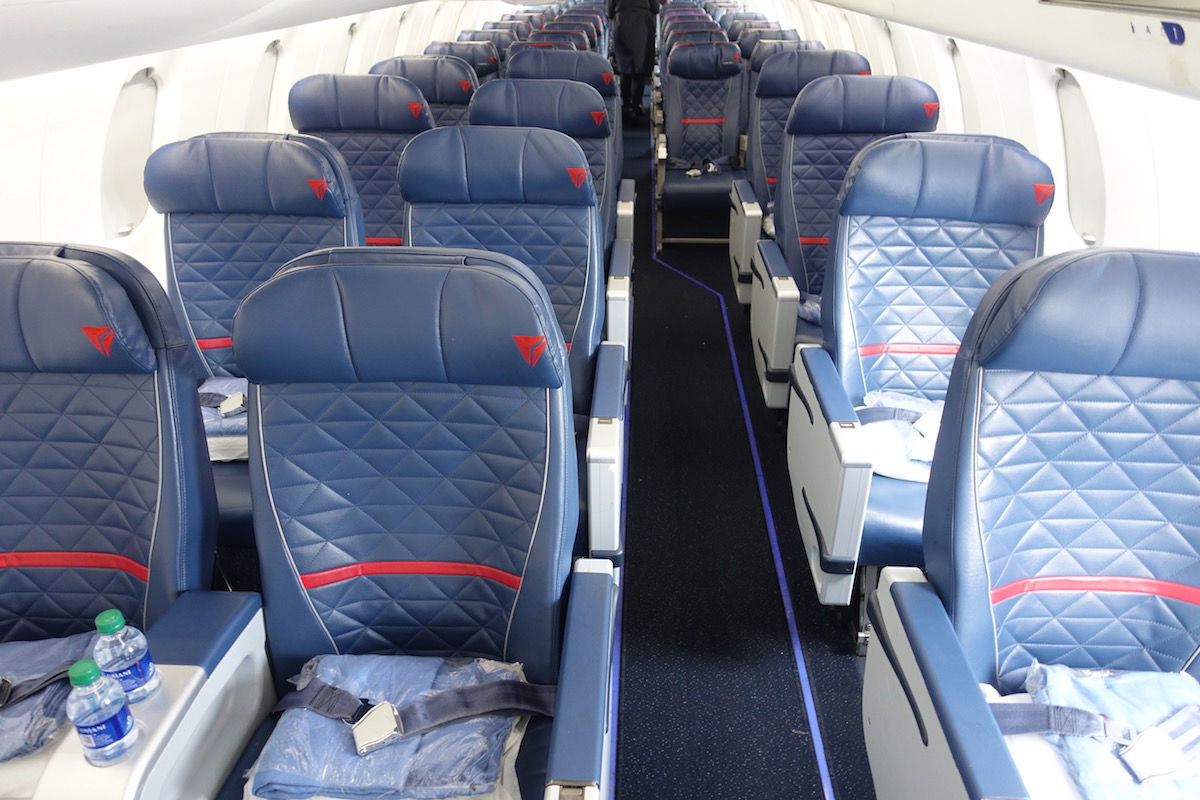 Delta often prices first class reasonably to begin with
So the way I view it, the biggest benefit of Diamond is better "soft" treatment. Maybe occasionally a Porsche transfer at a hub, and even better service from Delta employees?
But the thing is, I find that Delta employees are already consistently so friendly, that I'm not sure I really need that?
Bottom Line
If I continue as I am now, I'll probably end the year with American Platinum and Delta Gold status.
It has been about 15 years since I haven't had top (published) tier status with one airline or another, so this would represent quite a change for me, and would essentially be making me more or less an airline "free agent."
What's funny is that I've already been trying to avoid American when possible, but not having Executive Platinum status with them would make me even more likely to try and avoid them. In some cases Executive Platinum status makes flying with American tolerable, though without that I can't imagine many circumstances under which I'd fly them.
Mid-tier status (actually mid-low-tier status, given that each program has four tiers, and this is the second tier) with an airline won't make me go out of my way to be loyal to them.
Will this finally be the year where I'm fully off the airline elite status hamster wheel?
What's your plan for elite status for this year, and what would you do in my shoes?