Delta completed its big terminal move at LAX last week… sort of. I flew out of Terminal 3 yesterday afternoon, and passengers flying Delta out of Los Angeles should expect a good deal of chaos and a startling lack of amenities, at least for the next few weeks.
Here's what you can expect:
LAX Terminal 3 SkyClub
The SkyClub in Terminal 3, in the former Virgin America Loft space, was supposed to open on May 17… but it didn't.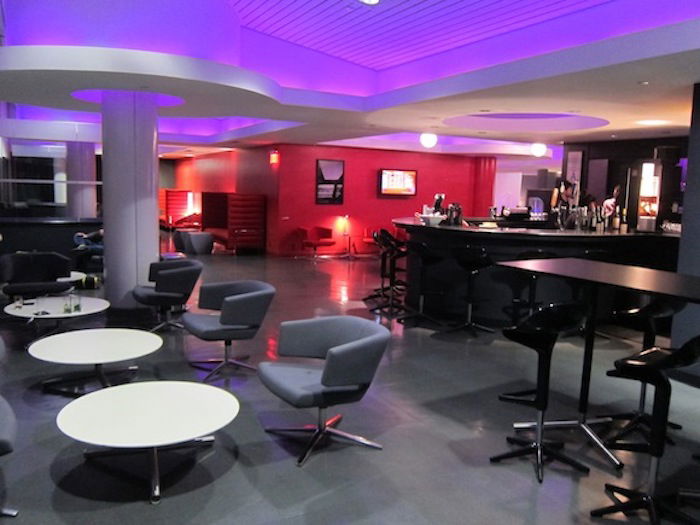 Old Virgin America Loft
Then it was supposed to open on May 20… but it didn't. It was actually supposed to open yesterday, but… it's not open yet, due to circumstances beyond Delta's control. (Let's just say between the airport authority, the city, and the county, LAX is a tough place to open just about anything.)
I've been told it will open by no later than June 1 — although you can take that with a grain of Biscoff crumbs.
In lieu of a SkyClub, there's a makeshift hospitality desk with fresh fruit, packaged cookies and Biscoffs, bottles of water and a selection of newspapers, staffed by a couple of sympathetic agents with a computer.
Since there's no real food per se, the agents will give you a $15 voucher for food in the terminal if you ask.
Good luck using the voucher because…
The food and beverage options at Terminal 3 are abysmal
That will change, and that will change soon — Shake Shack opens at Terminal 3 in June, and a couple of restaurants with sit down and bar service will open in the gate area shortly thereafter — but for now, your options are a Burger King, a Starbucks, and then closer to security, an Angel City Brewery, a Peet's, and a grab-and-go food station.
Does the Angel City Brewery serve alcohol? Yes, it's the only place in the terminal that does, and I hope you like $15 cocktails out of plastic cups.
Other than the Burger King, none of the other options in the terminal actually have a kitchen, so your $15 food voucher will buy you a plastic wrapped sandwich. And don't think you can use the $15 Delta vouchers on booze — it's for food only.
To be clear, the food and beverage options are not the only abysmal thing about T3. Certain cosmetic changes can be made quickly and efficiently in the interim (and I hope they will be) but the gate layout is designed for overcrowding.
But there is an open SkyClub in Terminal 2…
Which is great if you're departing Terminal 2 (which, by the way, has plenty of food and beverage options). But if you're flying out of Terminal 3, you would have to give yourself quite a bit of time to get back and forth between the terminals on the airside shuttle bus (allow at least ten minutes each way).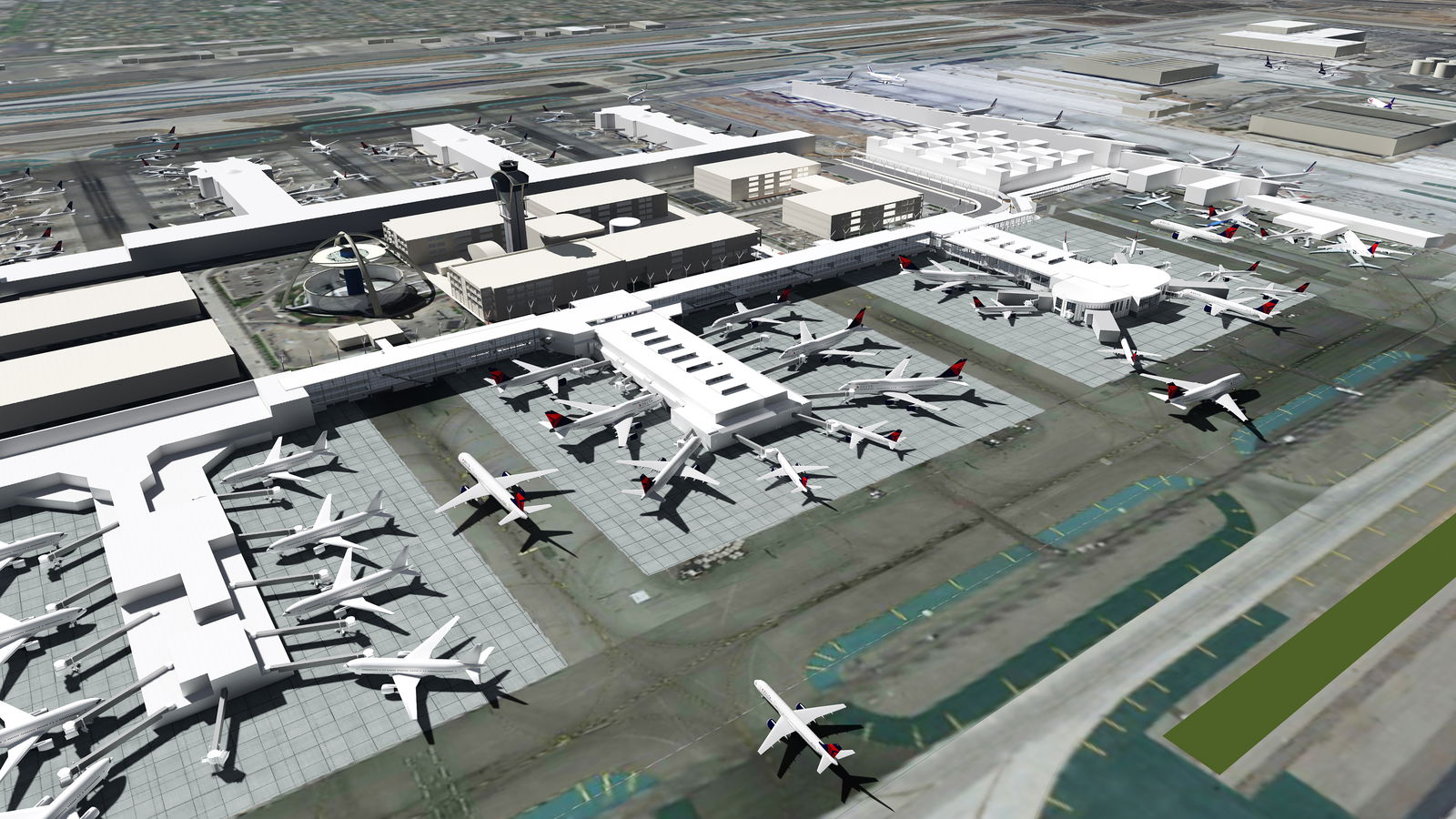 Rendering of the T2/T3 "Sky Way" at LAX, to be complete by mid-2023
Don't rush over thinking the Terminal 2 SkyClub is special: the bar is self-serve and the food options are reportedly quite pared back from the usual SkyClub array of soups, salads, and such.
Patience is a virtue
In 7 years, Delta will have the best hub in North America at LAX.
It'll get better. And it'll get better rather quickly, better being a relative term since Terminal 3 is one of Dante's circles of Hell at the moment.
Eventually the Terminal 3 SkyClub will have showers and a rumored Sky Deck by 2018; when it does open shortly it will at least have a staffed bar.
And eventually Terminal 3 will populate with restaurants and bars before it's stripped down again and rebuilt entirely.
In the meantime, however, every Delta agent at LAX has been beyond helpful, gracious, apologetic and hard-working. The customer service experience at LAX remains top notch.
Bottom line
It will be a tough few years ahead for Los Angeles-based Delta loyalists. I'm certain a few will consider changing loyalties; that depends really on how much you care about, well, a nice terminal. The SkyClubs will be open, and soon purpose-designed, in short order which should change things considerably if you've got lounge access.
Otherwise, the best advice I can give is — give yourself time to get to the airport because LAX is just a mess in general and traffic has been nightmarish of late — but don't give yourself too much time, and if you end up with time on your hands it's best to hang out in Terminal 2 — which at least has amenities — and then transfer to Terminal 3 just prior to boarding, if your flight leaves from a gate in T3.
Here's hoping the situation gets rapidly better, and fast.