British Airways has just announced that as of November 1, 2017, they'll start charging a fee of 8GBP for bookings made through many third parties, including major travel agencies. Airlines incur significant fees for bookings made through many distribution channels, and historically they've covered the cost of those fees.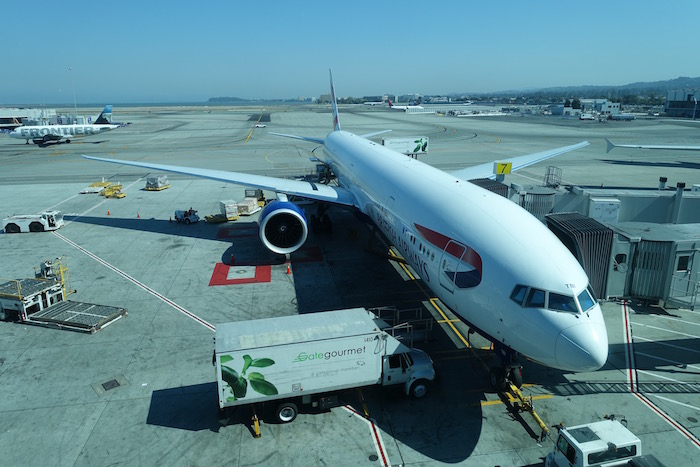 As a technicality (not that this means anything to 99.99% of us), this fee is being levied for systems that don't use an NDC (New Distribution Capacity) led connection. British Airways' website, sales offices, call centers, and many self-booking tools through partner travel agencies, will be exempt from this fee.
In 2015 Lufthansa tried something similar, as they imposed a 16EUR fee for tickets booked through third parties. Their argument was that their base fares have decreased significantly, so proportionally the costs incurred through these systems increased massively.
What British Airways is doing here is pretty risky. British Airways tickets will be more expensive than competitors when booked through third parties, meaning that British Airways won't seem as competitive in many cases, and they could lose quite a bit of business as a result. At the same time, the upside is that they're hoping more people will book directly with them, and they'll also be saving a lot of money.
Long term this is likely the direction the industry is headed. Over the years we've seen travel agent commissions on most airfare cut significantly, as airlines no longer view this as a necessary cost, at least for most discounted fares. Similarly, airlines are starting to feel like they shouldn't be "subsidizing" those booking through third parties. This is ultimately a marketing and distribution expense, but if enough airlines implement these kinds of policies, the savings for airlines can potentially be huge. It's just that no one wants to be the first one to make the change.
So while this is risky, this is the inevitable direction the industry is headed, and I don't necessarily think that's a bad thing. Distribution costs are high, and that can largely be avoided by booking directly with the airline. I'd rather airlines invest money in things other than just paying distribution costs.
(Tip of the hat to View from the Wing)