We've been getting some very mixed signals regarding a potential expansion of the electronics ban. While an electronics ban has been in place for flights from select countries in the Middle East to the US since late March, for weeks, there have been rumors of such a ban being extended to flights from Europe as well.
At one point, reliable sources even indicated that such an announcement was just days away. However, just under two weeks ago, the BBC reported that a meeting happened in Brussels between the US and key European security officials regarding the expansion of this and that during the meeting, they agreed not to extend the electronics ban to flights from Europe.
Unfortunately, that report may not have been completely accurate. While the BBC was correct that the ban wouldn't be expanded to European flights immediately, since then, I've heard that an expanded electronics ban is an almost certain thing and that it's a function of when, and not if.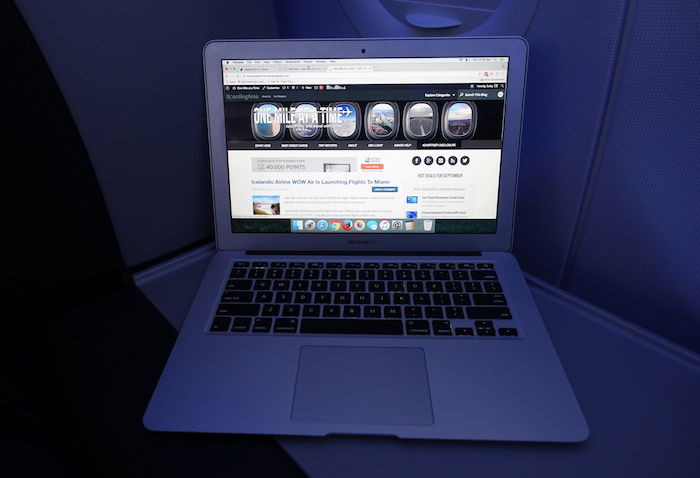 Anyway, CNN's Jake Tapper interviewed Homeland Security Secretary John Kelly on his show last night, and the possibility of the electronics ban being extended was brought up. Per the interview:
When asked whether it is true that he has hinted the laptop ban could expand to US soil, Kelly said that those characterizations of his thinking are accurate.

"No, they didn't misread me," he answered. "I would tell you that the threats against passenger aviation worldwide are constant. The good news is that we have great intelligence collection overseas — US intelligence collection. We also have great sharing with partners overseas. So, we are doing everything we can to get after these threats — but they are real."

"The protocol where we put large electronic devices down inside the cargo compartments, … I made that decision based on intelligence from a certain part of the world — sophisticated threats," Kelly said Friday. "We are now looking at kind of a worldwide hard look at raising the bar, the minimum bar, on aviation security. So, still contemplating extending the ban, as we work with partners."
While (understandably) nothing is being confirmed or denied here, it sounds like this is still very much on the table, and may even apply to flights departing US soil, rather than just foreign flights bound for the US.
So while I'm happy this hasn't been introduced yet, it seems like the possibility of an expanded electronics ban is very real, and could even impact flights from the US.
It's too early to celebrate…