Hello from the Lufthansa First Class Lounge in Munich! I just flew over from the US last night, and am hopping around Europe today. This is my first time checking out Lufthansa's new lounge in Munich, and I'm impressed. I have some fun flights coming up over the next few days, so stay tuned for those.
I'd also like to apologize for the delay with trip reports, but I hope to get back up to speed this weekend. I'm embarrassed by the pace at which they've been posted lately, but an unfortunate combination of circumstances has led to this. I had the flu, then I transitioned laptops (from the MacBook Air to MacBook Pro, since my old computer had a ton of problems), and that hasn't been as smooth as I had hoped, and I've also been dealing with some family health issues. While I'm committed to creating as much content as possible, I'm sorry that trip reports have been limited the past couple of weeks, but that will be changing very shortly. These reports take a long time to write (the more detailed ones take a few hours per installment), so sometimes I fall behind on those.
In the points & travel world this week, Qatar Airways announced some new routes, Emirates revealed their new 777-200LR business class, Hawaiian ordered 787s, British Airways introduced their new, denser economy seats, and more.
With that out of the way, here's a recap of this week on the blog:
Featured Stories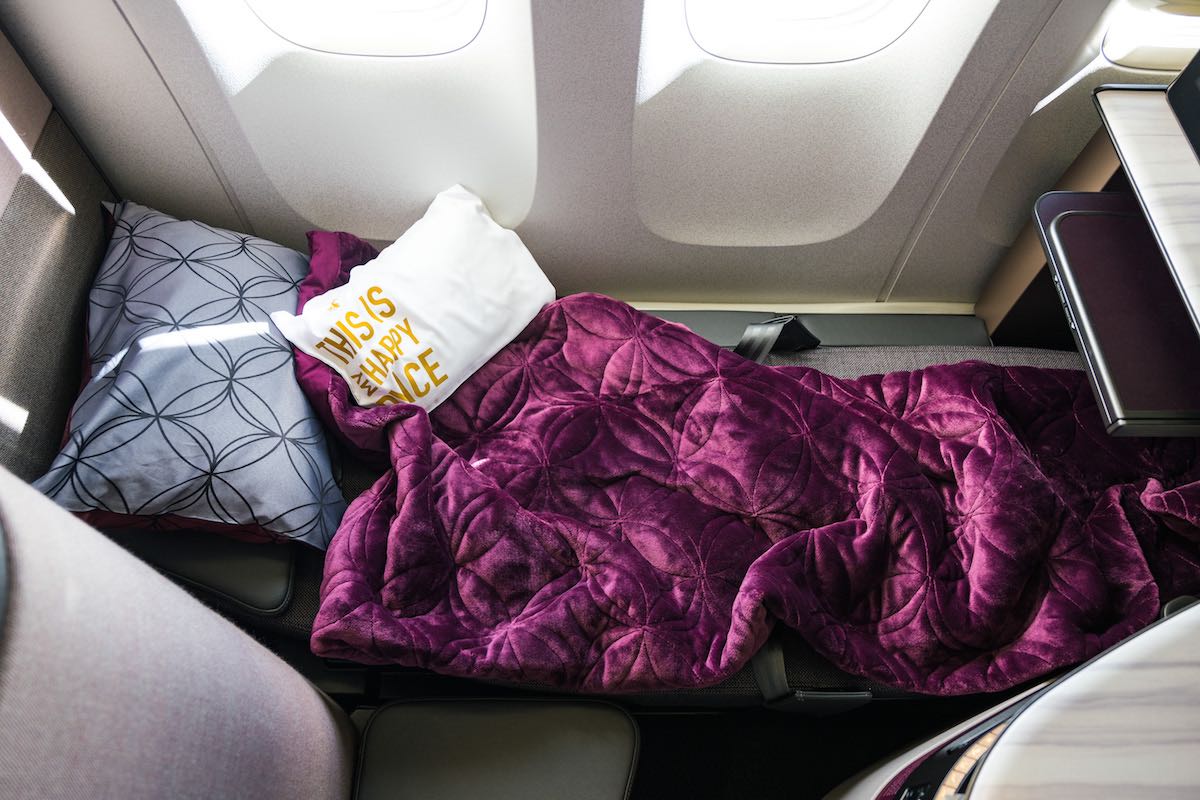 We've seen a significant amount of innovation when it comes to business class seats over the past several months, and I'd argue that we've just seen two of the three best business class seats introduced within the past year.
However, it's worth acknowledging that this is part of a larger trend, as over the past 20 years we've seen business class seats go from recliners, to angled flat seats, to flat beds, to seats with direct aisle access, to even more over-the-top cabins. In many ways, the premium economy cabins being introduced nowadays aren't that different than business class 20+ years ago.
Given the amount of innovation we've seen, I think it's time for a post about what I consider to be the world's nine best business class seats.
---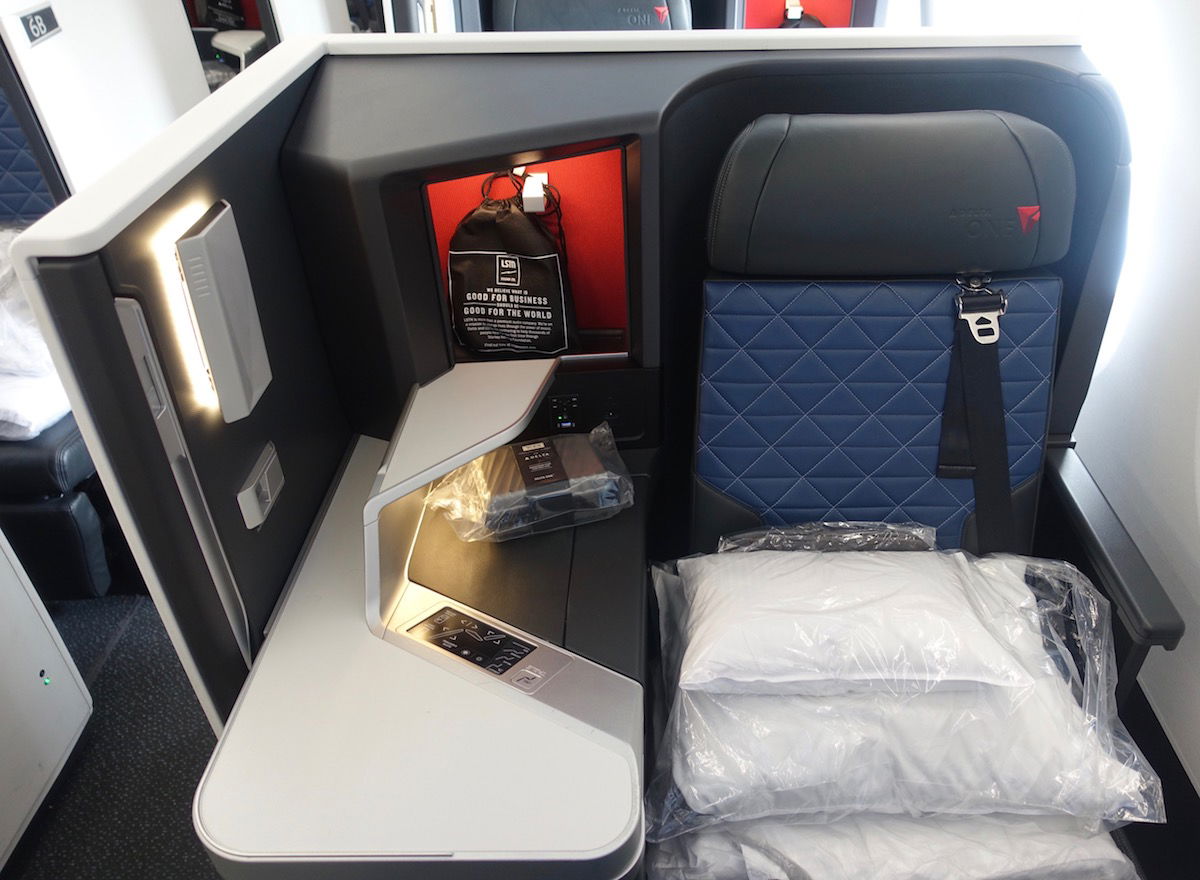 Through April 11, 2018, we're seeing increased sign-up bonuses on Delta's four co-branded Gold & Platinum American Express cards.
These offers are compelling, and among the best we've ever seen. The great news is also that you're eligible for each of the cards, so if you applied for the two Gold cards in the past, you could apply for the Platinum cards this time around, for example (see my previous post about how many Delta Amex cards you can apply for).
With four different bonuses, one question I've been asked is which card is best to apply for. Is there a major difference between the personal and business versions, and between the Gold and Platinum versions?
---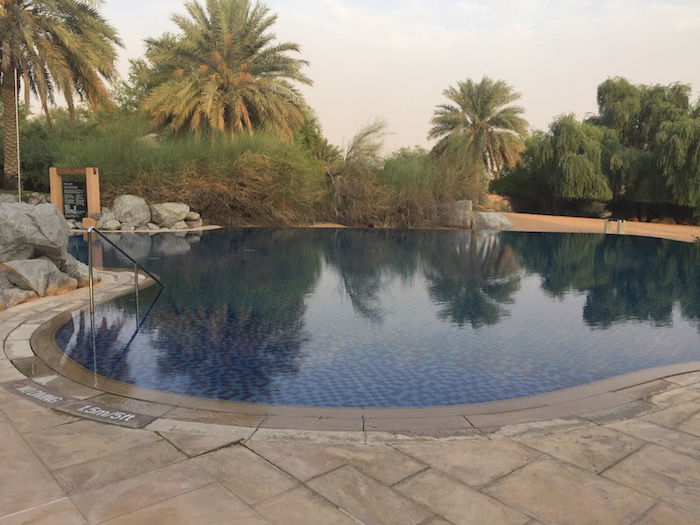 In general my strategy with points is to "earn and burn." My goal is always to earn miles as quickly as possible and to redeem them as quickly as possible. However, this doesn't mean that I take the approach that they're "free," and that I should redeem them sub-optimally. Quite to the contrary, I give a value to each mileage currency, and then with each trip decide whether I'm better off redeeming points or paying cash (see here for my thought process when it comes to this).
So I like to earn and burn within reason. That's to say that ideally I'll never have so many points in an account that I couldn't reasonably redeem them within a few months, in the event that a program were to devalue significantly. After all, having points in an account is no different than having cash in an account not earning interest. With the rate at which many programs devalue, you're losing value with every year you hold onto those points.
---

TIPS: Earning Miles & Promos
Helping A Reader Optimize Their Chase Card Strategy
Phenomenal Cathay Pacific Business Class Fares To The Maldives, India, And Sri Lanka!
Can You Upgrade From The Citi Premier To Citi Prestige?
Applying For Amex Business Cards: What You Need To Know
I've Failed My Dad When It Comes To Credit Cards
Great Air Canada Business Class Fares From The US To India
Which Delta Amex Sign-Up Bonus Is Best?
Qatar Airways Extends Hotel Stopover Program Through December 31, 2018
Earn 1,000 United Miles For A $1 Wall Street Journal Subscription
The Radisson Rewards Visa Card Adds Bonuses For Spend
Why You May Want To Apply For The Amex Business Gold Rewards Card
How Many Delta Amex Cards Can You Apply For?
The Amex OPEN Savings Program Is Being Discontinued
Swiss Is Offering A Caviar Tasting In First Class (For A Limited Time)
TRICKS: Redeeming Miles
The Minimum Value You Should Get Out Of Delta Amex Sign-Up Bonuses
Accessing Sheraton Club Lounges With The SPG Business Amex
Awesome Deal: 25,500 Avios For A Transatlantic Business Class Flight On Iberia
Last Chance: Redeem Starpoints & Marriott Rewards Points Before Category Changes
How To Use The Delta Amex Statement Credit
How To Redeem A Marriott Free Night Certificate
TRAVEL With Ben (Lucky)
Hah: My Dad Can Earn Delta Million Miler Status By Applying For A Credit Card
The Three Points Currencies I Hoard
Planning An Ultra Low Cost Carrier Adventure To The Faroe Islands & Iceland
REVIEWS & Trip Reports
Review: China Airlines Business Class A350 Kuala Lumpur To Taipei
The World's 9 Best Business Class Seats
NEWS & Updates
Etihad Now Offers Free Wifi In First Class
Lufthansa Is Now Offering Free Wifi In First Class (On A Limited Basis)
Virgin Atlantic Introducing Basic Economy & Extra Legroom Economy
Airline & Passenger Exchange Poems On Norwegian's Facebook Page
You Can Now Buy Access To The Etihad Residence Lounge Abu Dhabi
American Is Retiring 45 Boeing 737s Over The Next Couple Of Years
Hostile To A Flight Attendant Or Disruptive On Board? Aeroflot Will Revoke Your Elite Status
United Will Create New Employee Incentive Program Despite Backlash
Some New York City Ubers Will Soon Have Video Ads
Is Singapore Airlines' Use Of The "Singapore Girl" Sexist?
Lufthansa Is Introducing (Optional) Buy On Board Meals In Economy
British Airways' Heathrow-Based 777s Will Get Tighter Economy Seats Next Year
Dear American: Stop Confusing People With Your Upgrade Lists
Virgin Atlantic Formally Cancels Their A380 Order
Singapore Changi Airport Taxes Will Nearly Double Over The Next Several Years
Qatar Airways Will Offer Qsuites To Frankfurt As Of May 1, 2018
Qatar Airways Announces A Bunch Of New Routes They'll Probably Never Start
Lufthansa Miles & More Is Introducing Mileage Pooling
LOVE: JetBlue DOT Filing Details United's Hypocrisy
Surprising: Icelandair Is Eliminating Economy Comfort
Singapore Airlines' Gorgeous New Ad
Hawaiian Airlines Is Ordering The Boeing 787-9
Video: Airplane Engine Comes Apart Midflight After Failure
United Airlines To Reconsider Controversial Employee Bonus Lottery
Club Carlson Rebrands As Radisson Rewards
La Compagnie Is Moving To Paris Orly Airport As Of April 22, 2018
Emirates President Tells US Airlines To Grow Up
Emirates New 777-200LR Business Class Seats Revealed
Why British Airways' New High Density 777s Offend Me
What Are The Chances That Starwood Devalues Airline Mileage Transfers?
Two People Hit By Car And Left Critically Injured After American Diverts Flight
The Sad Backstory Of How Marriott Fired An Employee For Liking A Tweet
---
I hope everyone has a great rest of the weekend!