British Airways is densifying many of their planes, in an effort to compete with ultra low cost carriers. In addition to reducing pitch on their short-haul aircraft, British Airways is also adding more seats to their London Gatwick based 777s. Many of British Airways' leisure routes are operated out of Gatwick, which is why reconfiguring these planes is a priority.
Surprisingly, up until now British Airways has only had nine seats per row in economy on the 777, making them one of the few airlines where that's the case. Even many of the world's best airlines have 10 seats per row in 777 economy.
Many of British Airways' Gatwick based 777-200s will go from having 280 seats to having 336 seats, which represents an increase in capacity of 56 seats. The layout will be changing as follows:
Business class is decreasing from 40 seats to 32 seats
Premium economy is increasing from 24 seats to 52 seats
Economy is increasing from 216 seats to 252 seats
Today British Airways has revealed their new World Traveller (economy) and World Traveller Plus (premium economy), which they call a "complete revamp" of both cabins.
These new cabins will be installed on the 10 Boeing 777s based at Gatwick, and will feature entertainment screens that are 50% larger than they are now. The six three-cabin 777s will be retrofitted by this winter, while the four four-cabin 777s will be retrofitted by next summer.
Here's how British Airways describes the new economy cabin, premium economy cabin, and entertainment system:
The new seats have been developed by the airline's in-house design teams, in collaboration with a leading seat supplier. Great attention to detail has also been paid to how the customer uses their seat, with the World Traveller Plus design featuring a new leg and footrest, as well as an improved fully adjustable six-way headrest to suit customers of all heights. The new seat also has a cocktail table at the front and in-arm tray tables. In response to customer demand the size of the World Traveller Plus cabin will double.

The World Traveller cabins have also been fitted with the newest, most enhanced seating, which feature a six-way headrest with adjustable ears for added comfort and movable middle arm rests, which is particularly useful for customers traveling with children.

The new in-flight Panasonic entertainment system – which has the capacity to offer four times as many films, TV and audio – has been updated with larger HD screens and gesture control to navigate the interface like using a tablet. The screen size will double from six to 12 inches in World Traveller Plus, and increase from six to 10 inches in World Traveller. New USB sockets are available at every single seat allowing all customers to charge a range of different electronic devices during their flight and World Traveller Plus seats also have an additional power outlet socket for UK, US and EU plugs.
As someone who likes to work on planes, I find it terrible that they won't have traditional power outlets in economy, but rather only USB outlets, which certainly won't charge a laptop, for example. Seriously?
Here are some pictures of the new economy cabin: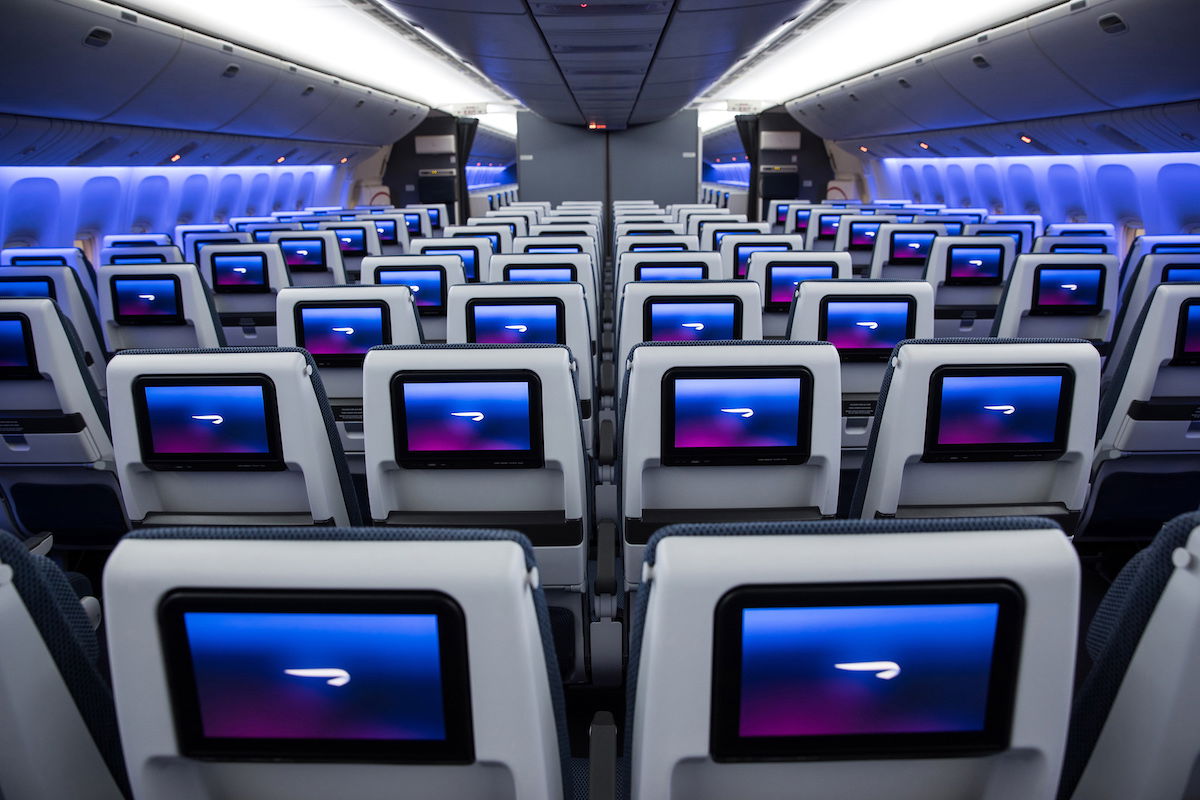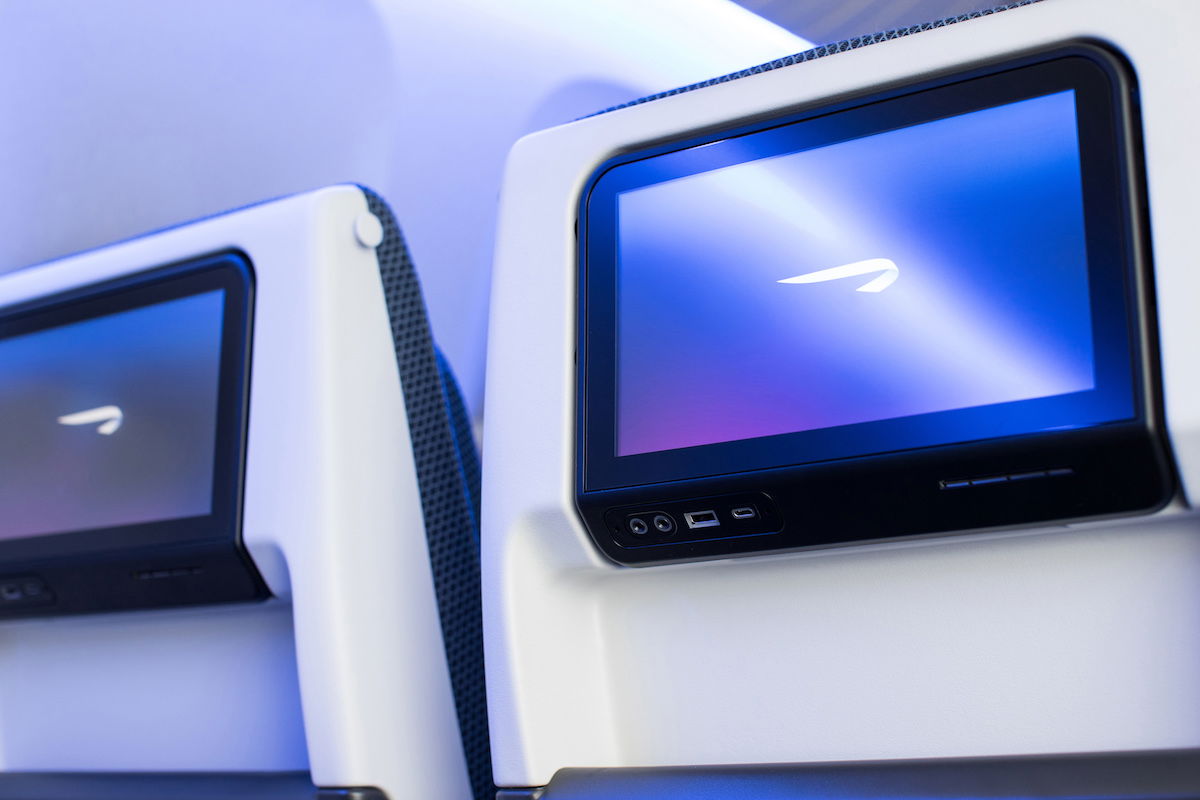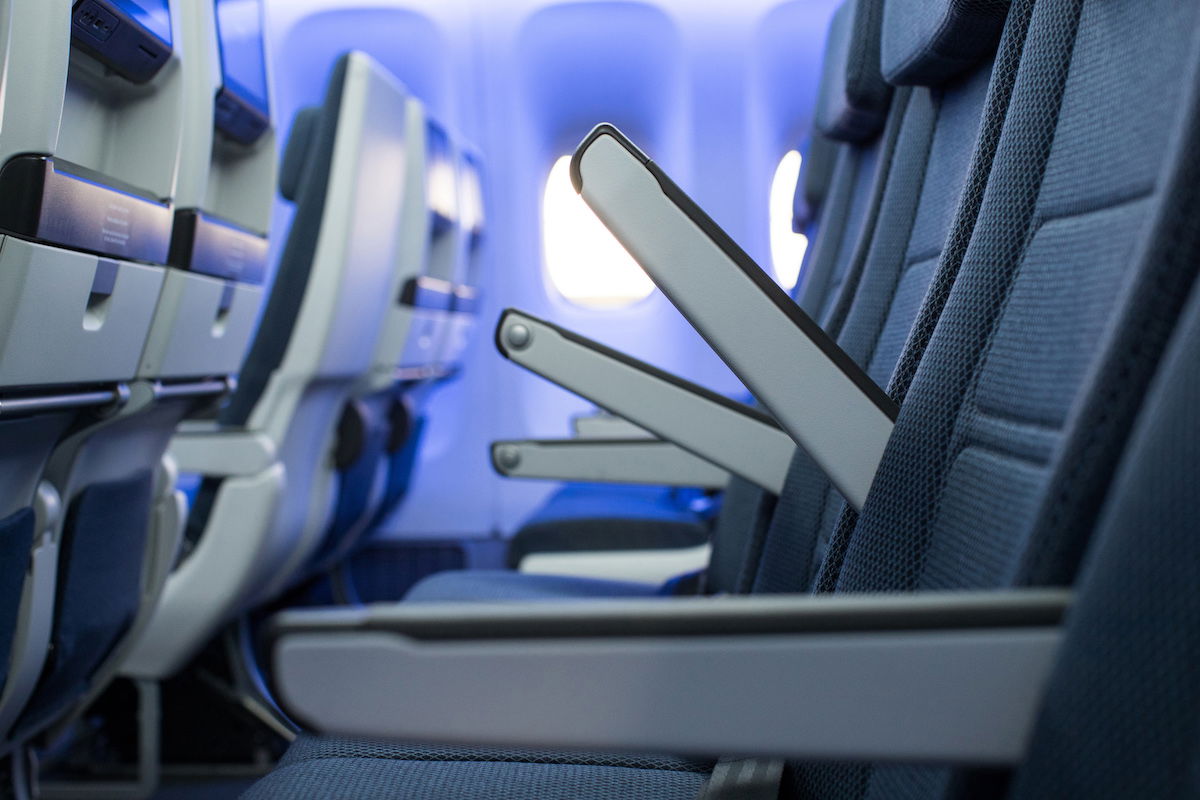 Here are some pictures of the new premium economy cabin: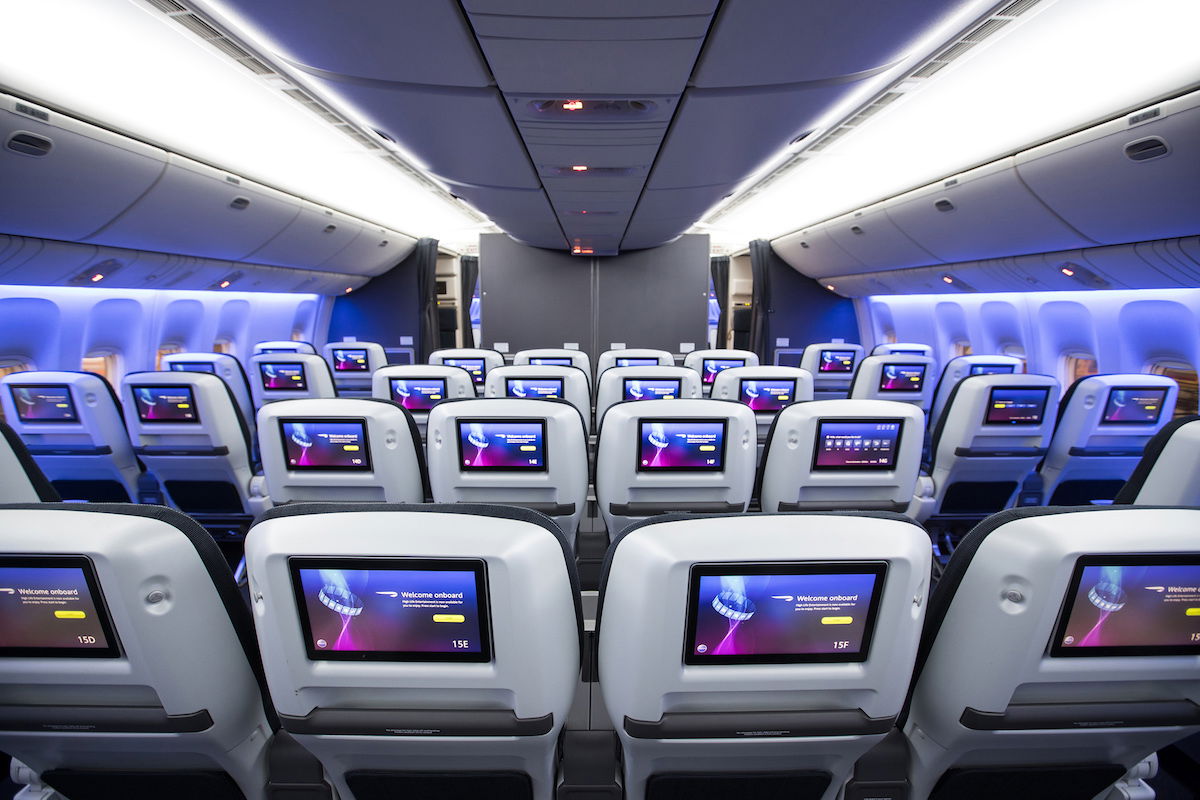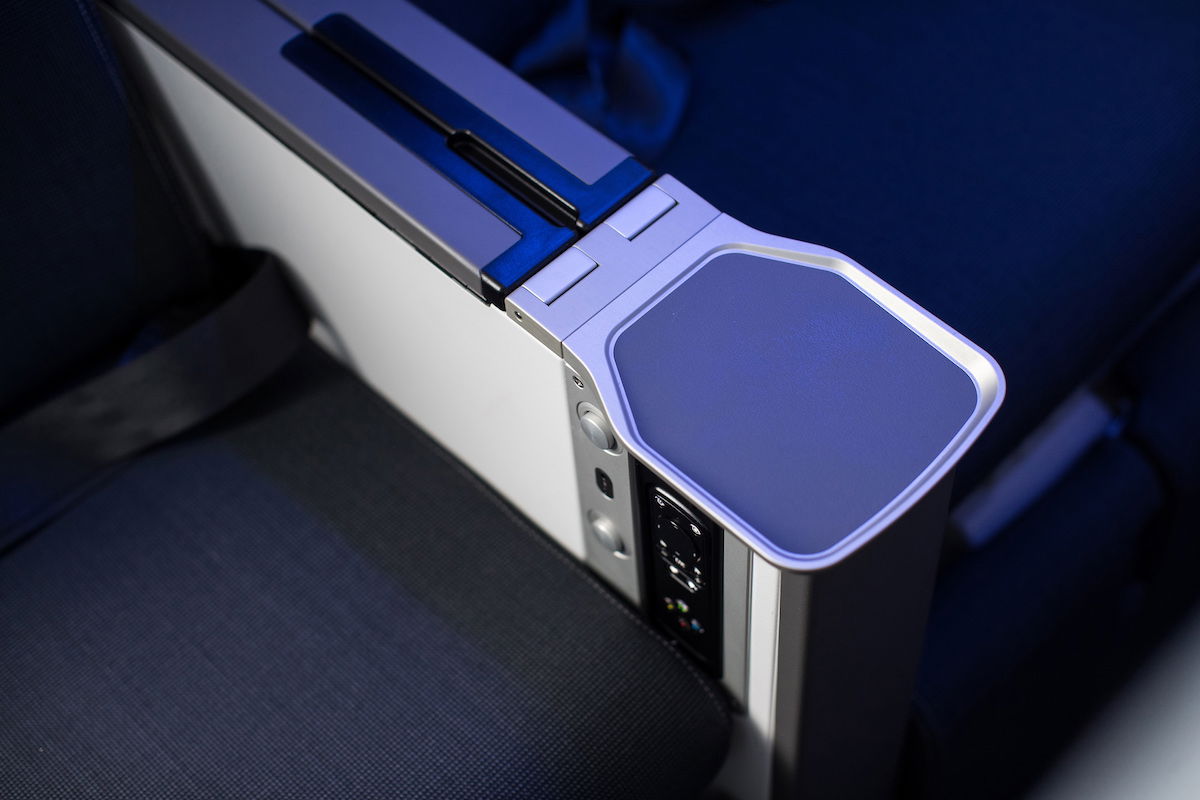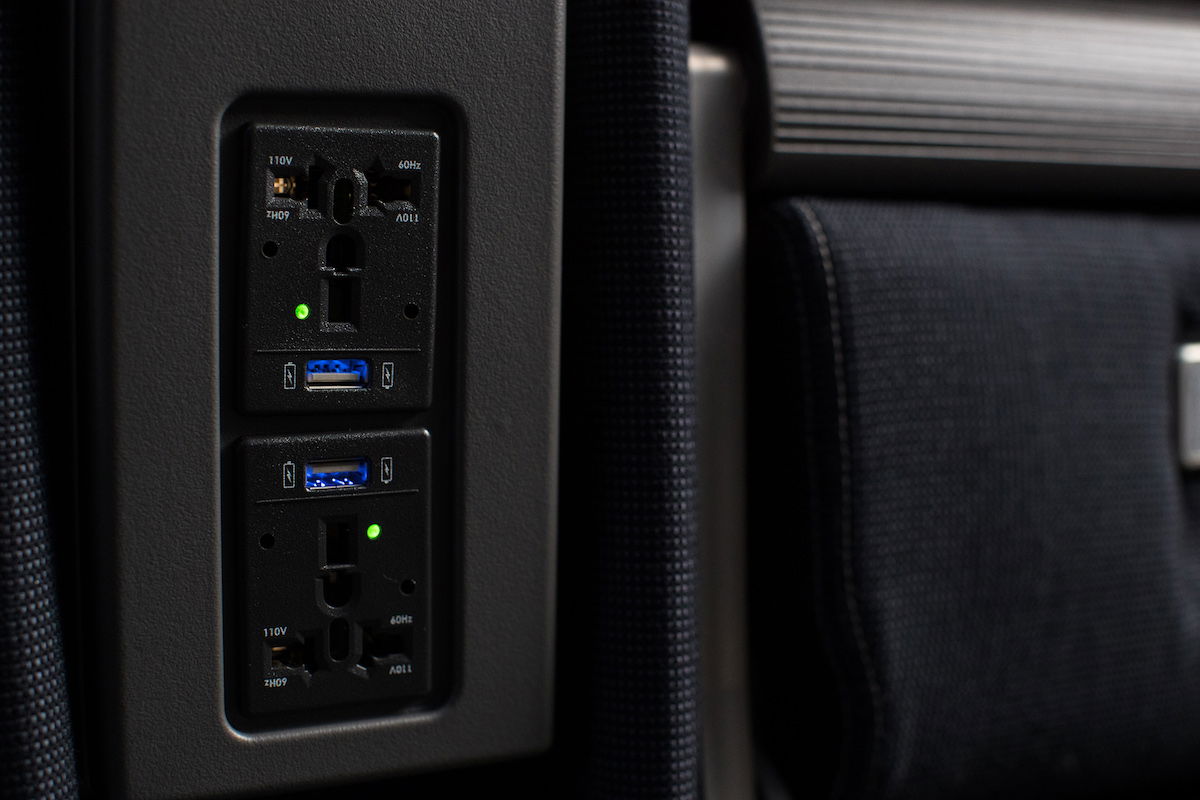 As the headline suggests, let me get to the part of this development that offends me. It's not that the press release talks about how customers will be able to "enjoy the new cabins" or about how this is "enhanced seating." Rather it's the headline of the press release.
Make no mistake, British Airways is increasing the capacity of this plane by 56 seats. Economy seats will be narrower and significantly less comfortable, even if they have bigger entertainment screens. But what did British Airways title the press release about these new cabins?
PLUS-SIZED MAKE OVER FOR WORLD TRAVELLER AND WORLD TRAVELLER PLUS
It's one thing to spin something as an "enhancement," but to suggest that squeezing more seats onto a plane and making seats narrower is a "plus-sized enhancement?" Really?! I'd be less offended if they just ignored the fact that the seats are getting smaller and called the new cabin high tech, or more comfortable (which it isn't, but I'd see where they're coming from, as they could argue the headrests make a difference, or something), or whatever. But to suggest that reducing the size of seats is a "plus-sized make over?"
I can't decide what's more ridiculous — this, or Scott Kirby suggesting that eliminating employee bonuses in favor of raffles for luxury cars is a positive development.
(Tip of the hat to @jmmccarthy2002)