In 2016, Swiss introduced buy on board food in economy on longhaul flights. This didn't come at the expense of their complimentary meals, but rather they recognized that some people are willing to pay extra for a better meal in economy, rather than being served something that looks like a Lean Cuisine dish that just came out of the microwave. The dishes were shockingly expensive, though, and ranged from 29-49CHF (~31-52USD — ouch!).
Swiss is part of the Lufthansa Group, so it's not unusual for them to try an initiative on one of their airlines, and then later expand it. This concept is now being expanded to Lufthansa flights.
Starting in the summer of 2018, Lufthansa economy and premium economy passengers traveling on longhaul flights will be able to purchase one of seven "a la carte" dishes.
The menu will include options like grilled steak, a bento box with a selection of sushi, hearty Bavarian snacks, an Asian dish with quinoa, Mediterranean pasta with a choice of shrimp or Thai curry, and more. The dishes will also be served on porcelain, so they should look more like business class meals than economy meals.
These multi-course menus will be offered on almost all Lufthansa intercontinental flights from Frankfurt and Munich, and they will replace the regular first meal for passengers who choose this option. The dishes will cost 19-33EUR (23-43USD), so they'll be pricey. The menus should be available starting in May 2018, and must be ordered at least 24 hours before departure.
Lufthansa isn't taking anything away here, as customers will continue to receive the same complimentary meals as before, if they so choose. Of course many service cuts start this way ("due to customer feedback and the popularity of our paid meal service, we have decided to eliminate complimentary meals").
Here are some pictures of the dishes that Lufthansa will be serving: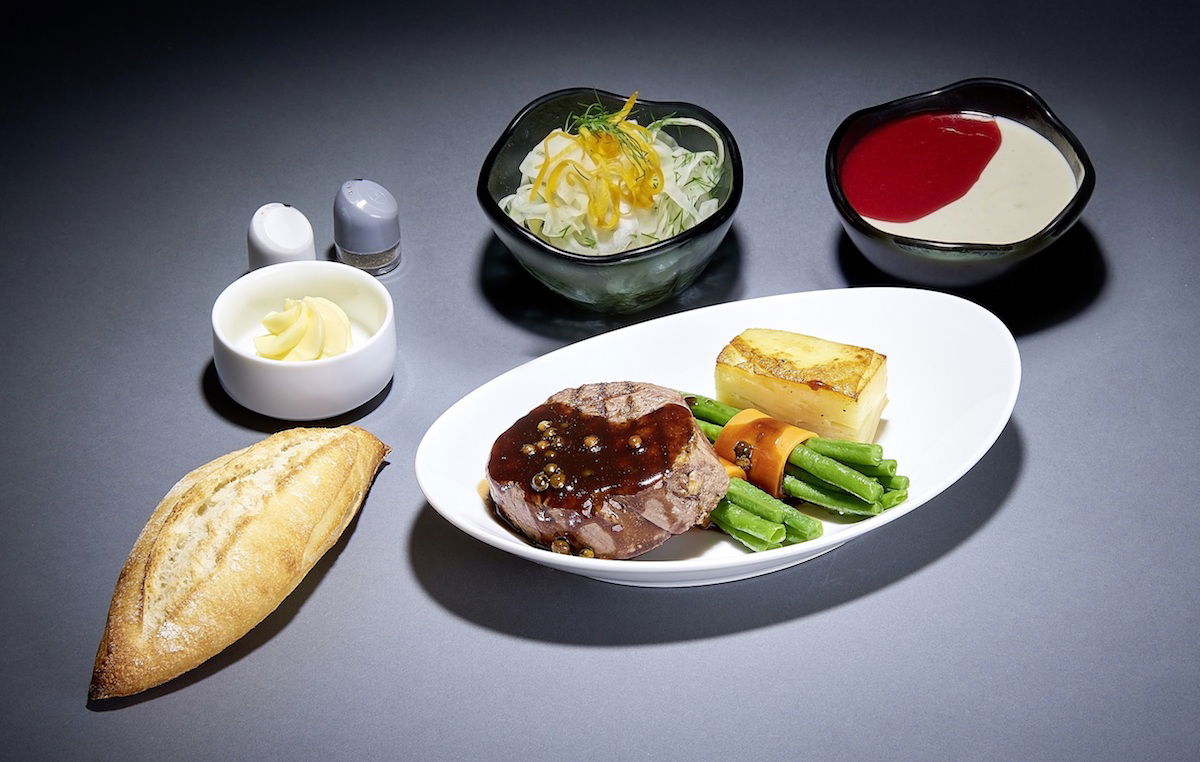 It sure looks to me like these are basically business class meals served in economy, and I wouldn't be surprised if they're even heated up in the business class galley and then brought back.
With airlines increasingly trying to maximize revenue from each passenger and customize the experience as much as possible, this is a logical enough development. At the same time I'm a bit surprised to see that this has worked out, given the price point. I would imagine very few people would be willing to pay this much for a better meal in economy. Then again, I guess Lufthansa's downside here is limited.
If flying Lufthansa economy or premium economy, would you consider buying one of these meals?